"Long hood" Porsche 911s are considered to be one of the most beautiful and pure forms of the entire 911 lineage. With their simple yet elegant lines, just the right amount of details, and of course that sweeping hood line, they are without question one of the most sought-after generations of the storied Porsche lineage.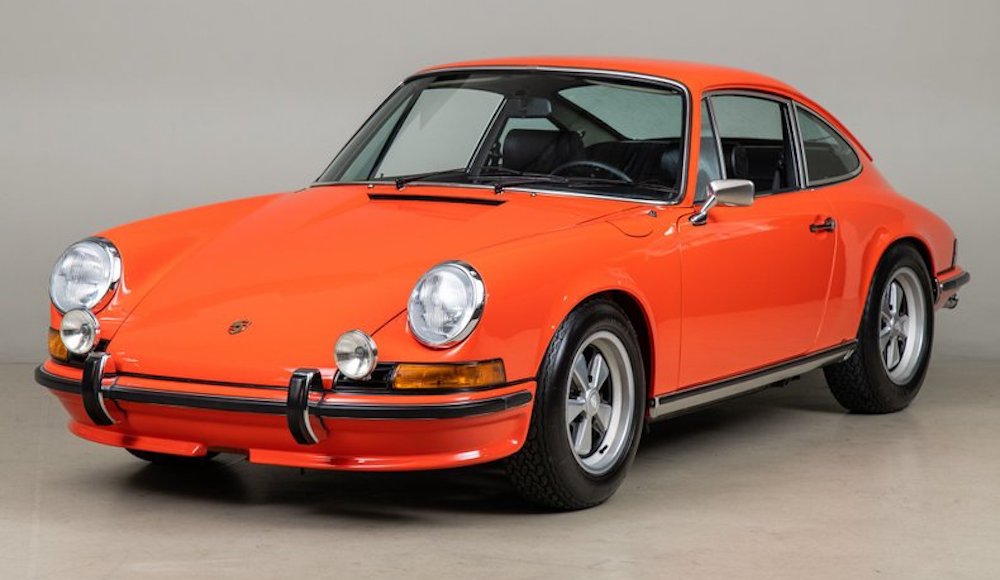 Finding an example that is in excellent original condition is often times an impossible task. Many cars have deteriorated due to earth's elements, their original style changed dramatically by people's interesting modifications, or a car meets its untimely demise from its owner's overconfidence. That makes the experience of finding a highly original early 70's Porsche 911 that much sweeter, especially like this example that just arrived at Canepa.
This 1973 Porsche 911S was originally delivered to Canada based on its Certificate of Authenticity. Heavily optioned from the factory, items included: Stabilizer bars and Koni shock absorbers, rear window wiper, limited slip differential, leather seats, oil cooler, extended steering wheel hub, white perforated roof liner, and green tinted glass. The car was further enhanced with driving lights and factory-optional 7"x15" Fuchs alloy wheels. Completed at the Porsche factory on September 11th, 1973, the car was painted in the timeless Tangerine orange color over black leather interior.
Click here for further information!
Report by canepa.com
---