The first entry for this Zakspeed Capri was in the 1980 season in division 1 with the chassis number ZAK-G5C 001/80. It had the black Würth design and Klaus Ludwig was the main driver. After the large rear spoiler was banned in 1980, after only a few races, they had to react quickly. At that time Thomas Ammerschläger, designer and inventor of the Zakspeed Capri had already developed a ground-effect vehicle with a big diffusor shaft in the wind tunnel.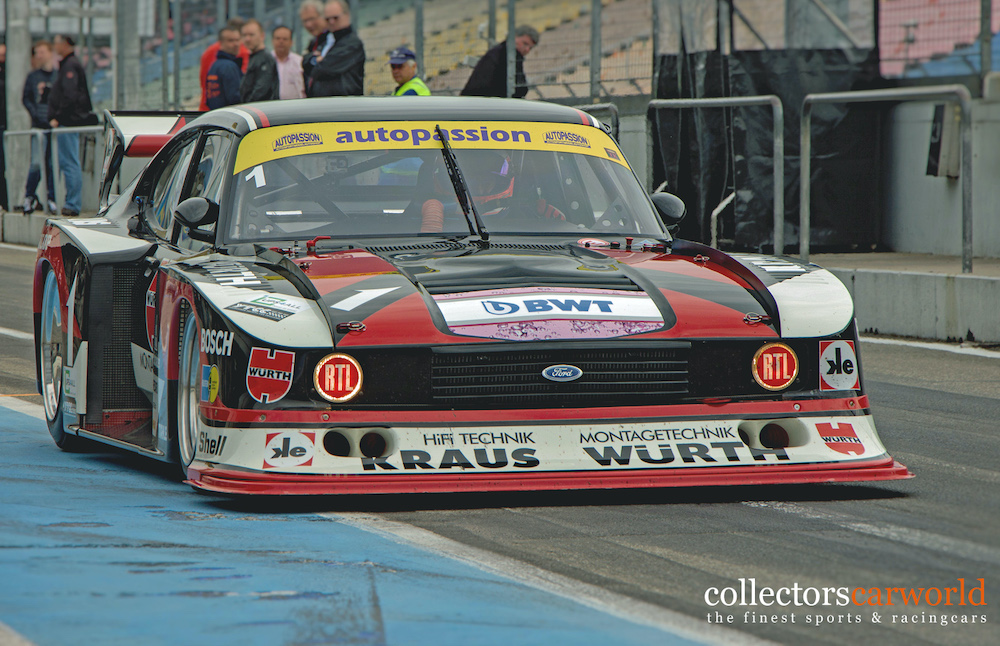 Within a very short time they modified the vehicle of Klaus Ludwig and entered the next race with a diffusor shaft and once again a small rear spoiler – A terrific improvement which achieved much better downforce than the banned version. Therefore this Capri was the first vehicle of the new generation Zakspeed Capri with ground effect. At the last race of the German Racing Championship in Hockenheim 1980 the Capri was entered in both divisions and finally it was decided to start in the smaller devision 2. With a possible win in devision 2, they tried to steal as many points as possible from Hans Heyer, the leader in the championship. This would have given Ludwig a theoretical chance of winning the title.
Due to the change from devision 1 to devision 2 they had to have a new vehicle passport issued which also included the change of the chassis number from ZAK-G5C 001/80 to ZAK-G5C 002/80. This change can still be seen on the car today.
1981 was the greatest success of the Zakspeed Turbo Capri. At that time Klaus Ludwig was able to win devision 2 of the German Racing Championship in the white Würth design. The following year the Capri was entered in four races in the Jägermeister design before it was replaced by the Ford C100.
Engine: Four-cylinder in-line engine; Zakspeed-further development of the BDA-power train designed by Cosworth for Ford, based on the 1.3 liter Kent-engine; Cylinder bore/stroke 87.40/72.75 mm;cubic capacity/ displacement 1740 ccm; compression ratio 7.0 : 1.0
Performance: 397 kw (540 hp) at 9000/min, max. torque 482 nm at 6800/min, crankshaft with five bearings, double overhead camshafts, drive by timing belt, four valves per cylinder, dry sump lubrication, mechanical Kugelfischer-fuel injection, electrical fuel pump, 110 liter safety fuel tank. speeding up from 60 to 200 km/h in 6.3 sec.
Power Transmission: Getrag-five-speed gearbox with an oil pump and cooling system of its own, differential lock 90 percent, axle drive depending on the race track 5.14 : 1 up to 4.375 : 1.
Dimensions: wheel base 2560 mm, track 1650/1575 mm, outside dimensions 5060 x 1980 x 1150 mm, total weight (without fuel) 880 kg
Chassis: aluminium-tube frame, front independent wheel suspension at McPherson-struts, rear aluminium live axle at four trailing arms, gas shock absorber and titanium coll springs, internal ventilated disc brakes front and rear, alluminium rims front 11.5 J x 16, rear 14.0 x 19, tyre front 280/600/16, rear 330/700/19
History: Original vehihicle from the German Racing Championship 1980-1982
Former Teams/ Owner:
1980 – Würth-Kraus Zakspeed Team
1981 – Würth Zakspeed Team
1982 – Jägermeister Ford-Zakspeed Team
Since 2003 we possess the vehicle. The first roll out was in October 2013.
Driver: Klaus Ludwig, Jochen Mass
---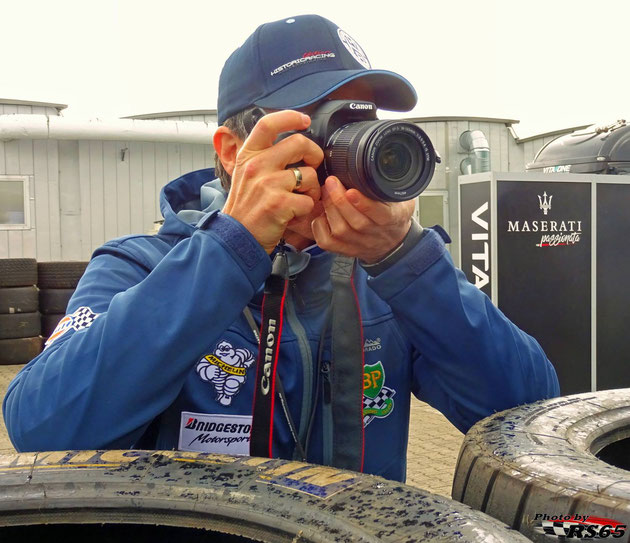 About our photographer Rainer Selzer
Rainer Selzer is always ready for a big shot and is focused on historic motorsport.
He is working with us for over three years and visits motorsport events, classic car meetings or car museums. Follow him on instagram @rs65photos or visit his homepage www.rs65photos.com for more!
---
Report by muecke-motorsport-classic.de
Photos by rs65photos.com
---