What is a hypercar? Although the term "supercar" first appeared in the 1920s, the modern notion of supercars was born in the late 1960s, when automotive marvels such as the Lamborghini Miura and the Shelby Cobra 427, capable of performance targets far exceeding anything that had come before, made their debuts.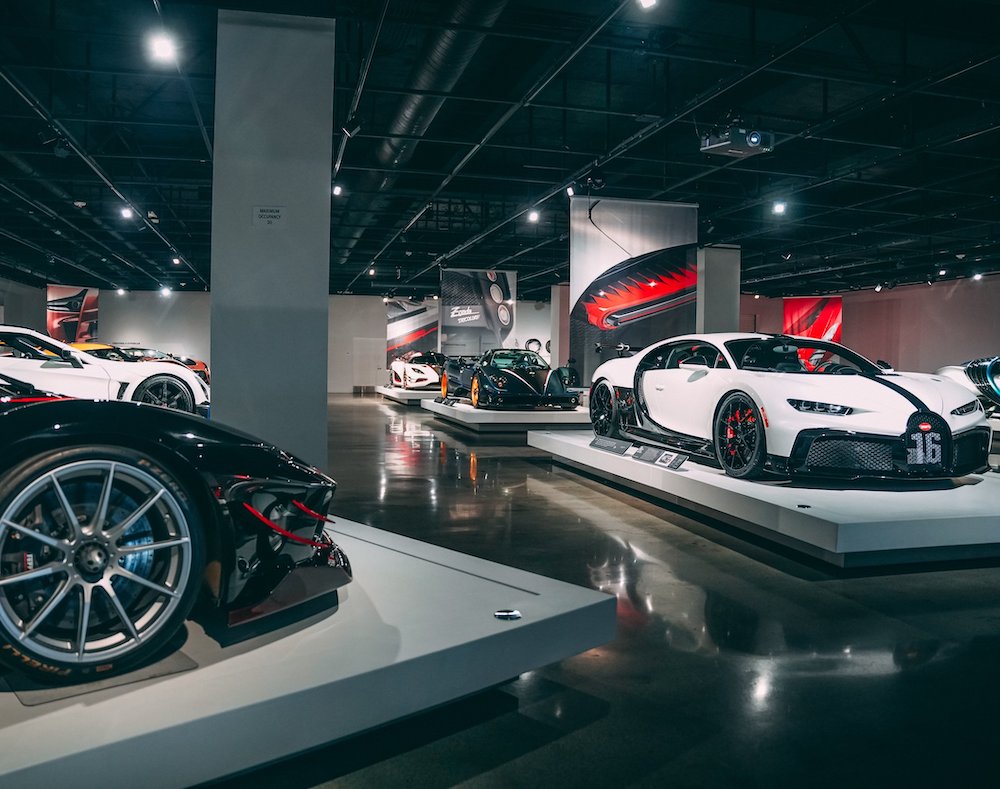 OPEN NOW THROUGH MAY 14, 2023
IN THE BRUCE MEYER FAMILY GALLERY
Supported by: HRE Performance Wheels
Petersen Automotive Museum

For the next several decades, the term supercar was applied to a handful of automobiles that occupied the top tier of excellence. And then, inevitably, a car came along that was so extreme—with supernatural performance and outrageous luxury—that it outshone all supercars to date: the Bugatti Veyron of 2005. With its 4-digit horsepower, 7-digit price tag, quad-turbocharged 16-cylinder engine, and top speed greater than 250 miles per hour, the Veyron topped the numeric bar set by earlier supercars, and the "hypercar" was born.
Hypercars: The Allure Of The Extreme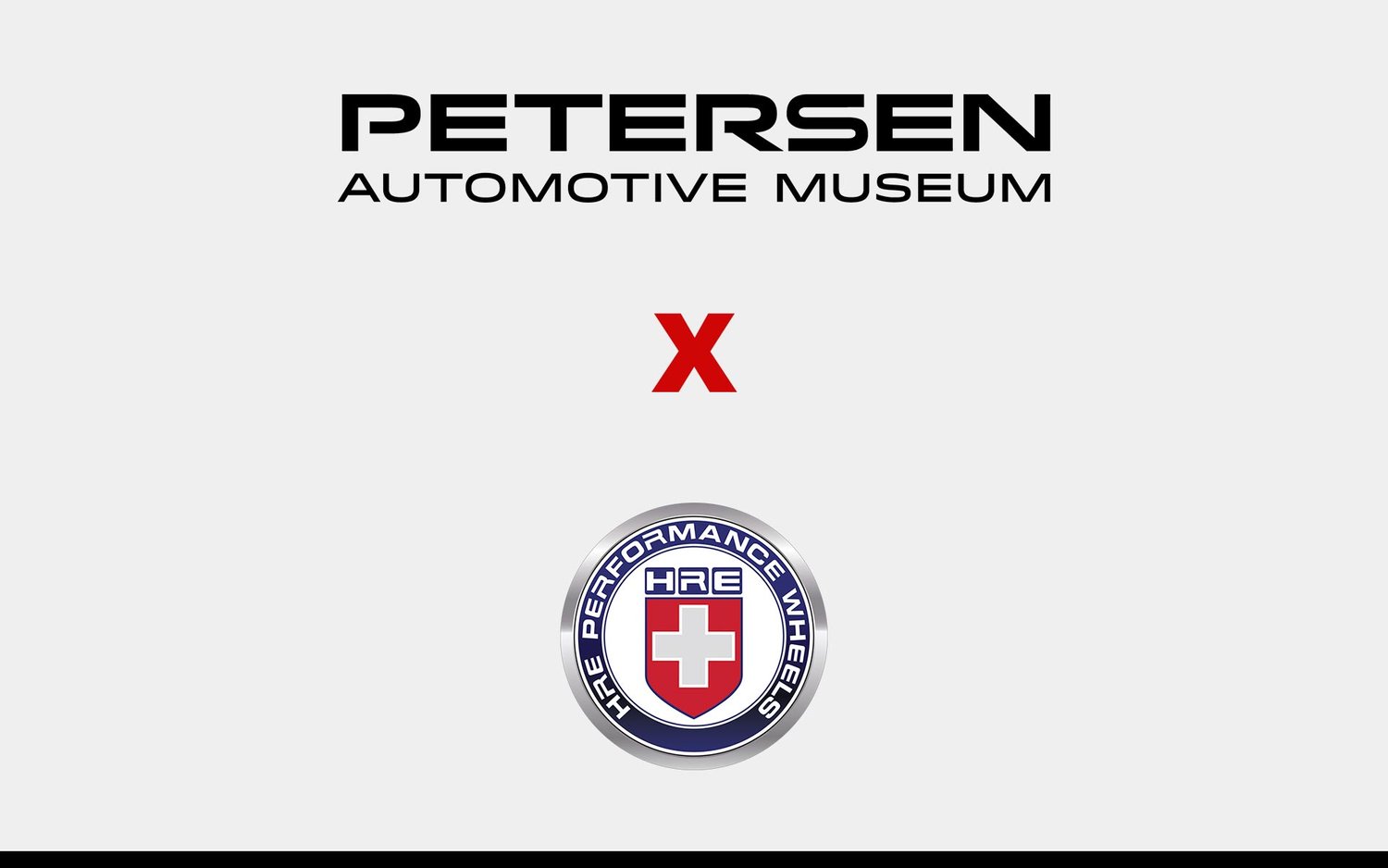 But what exactly is a hypercar? The definition is elusive and debatable. Metrics frequently associated with the hypercar include: excessive top speed, upwards of 200 miles per hour; an abundance of horsepower, approaching or surpassing 1,000; rarity, with less than a few hundred units produced; and a price tag exceeding one million dollars. But none of these things alone, or even combined, definitively make a vehicle a hypercar. There is also an exotic look and a bespoke luxury that can bring the moniker to bear on an automobile. However subjective the definition may be, one thing is for certain: hypercars are all high-performance, highly styled, audacious, alluring, and extreme. This exhibition features a selection of these rarified, ultra-elite vehicles, exploring their manufacture and their capabilities, and hinting at what greatness is still to come.

The One:1 (pronounced "one-to-one") is the world's first modern production car with a 1:1 power-to-weight ratio, and the first with a full megawatt of power. Released in 2014 as the most extreme vehicle built by record-setting Swedish manufacturer Koenigsegg, it is based on the Agera R, supplemented with adaptive aerodynamics like a Le Mans-inspired wing and roof-mounted cooling scoop. Like the Koenigsegg CCXR, which is considered the world's first biofuel-powered supercar, the One:1 runs on either gasoline or E85 biofuel.

The Lamborghini Sián FKP 37 was named after a Bolognese term for "flash of lightning" and gained acclaim for being the most powerful Lamborghini production car ever built when unveiled in 2019. Also the first gas-electric hybrid Lamborghini, the Sián combines an internal combustion engine with electric motors using a supercapacitor, a lightweight device that stores energy in the form of static electricity. Its aggressive design references the 2017 Lamborghini Terzo Millennio concept and incorporates innovative temperature-sensitive materials into its bodywork.

Bugatti debuted the Chiron in 2016 as successor to the Veyron, often considered the world's first hypercar. Like the Veyron, it has an innovative "W" engine and lightweight carbon-fiber monocoque. Designed by ArtCenter graduate Sasha Selipanov, it blends aggressive aerodynamics with visual accents from the historic Bugatti Type 57SC Atlantic. The Chiron Pur Sport, a more extreme version of the Chiron Sport, enhances its handling with a front splitter, large vents, and X-shaped wing inspired by Starfighter Jets from the Star Wars film series.
About Petersen Automotive Museum
The Petersen Automotive Museum Foundation is a non-profit 501(c)(3) charity. The museum is located at 6060 Wilshire Blvd. (at Fairfax) in Los Angeles, 90036. Admission prices are $16 for general admission adults, $14 for seniors and $11 for children ages 4 to 17.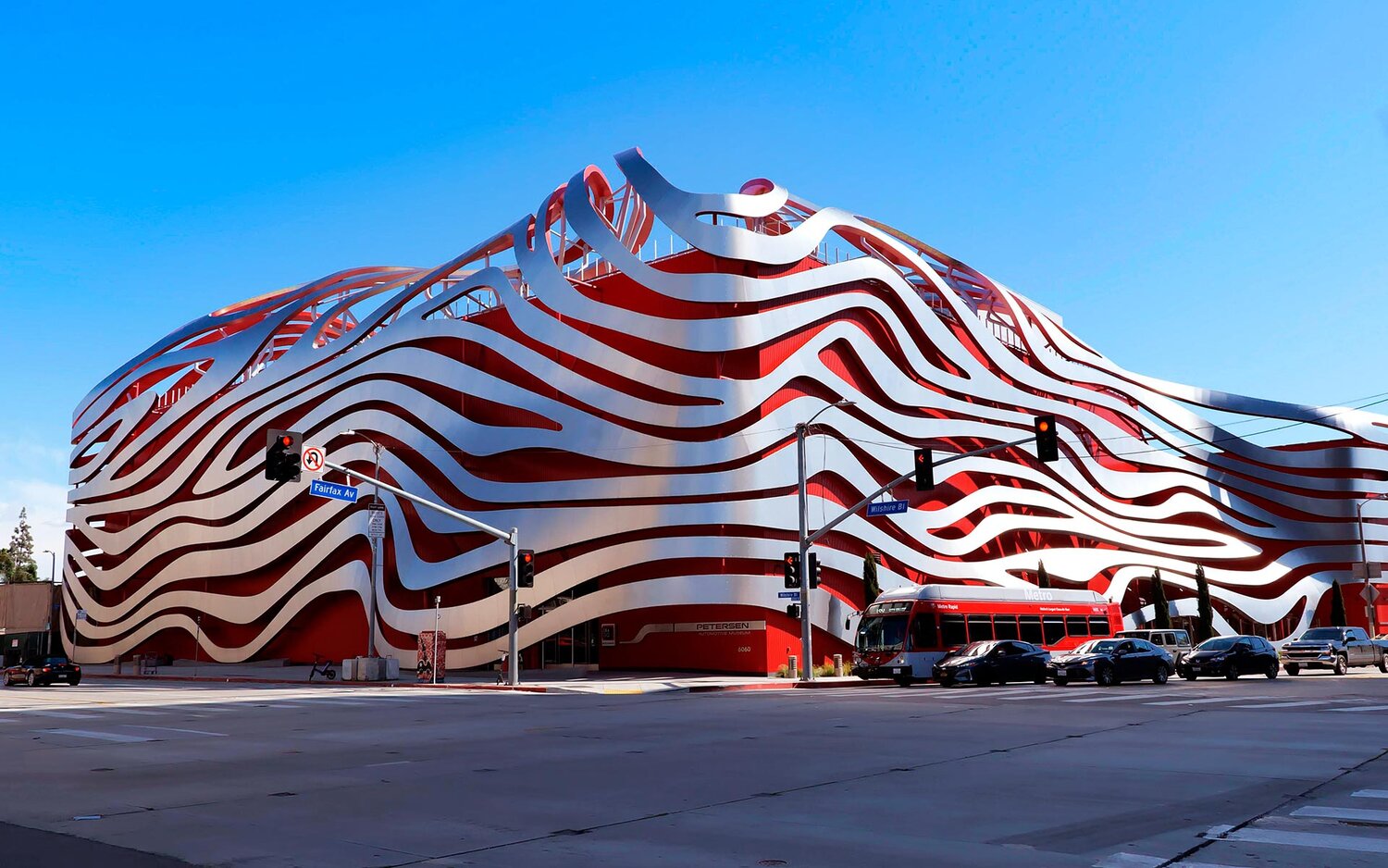 Active military with ID, personal care attendants and children under age 4 are admitted free. Museum hours are 10 a.m. to 5 p.m. Tuesday through Sunday. For general information, call 323-930-CARS or visit www.petersen.org.
Report by petersen.org