OTIS stands as an acronym for 'Off The Industry Shelf', steming from the use of standard size components in its construction. The OTIS timber chair represents John Green's vision to create a timeless classic through an earnest and resourceful approach to design.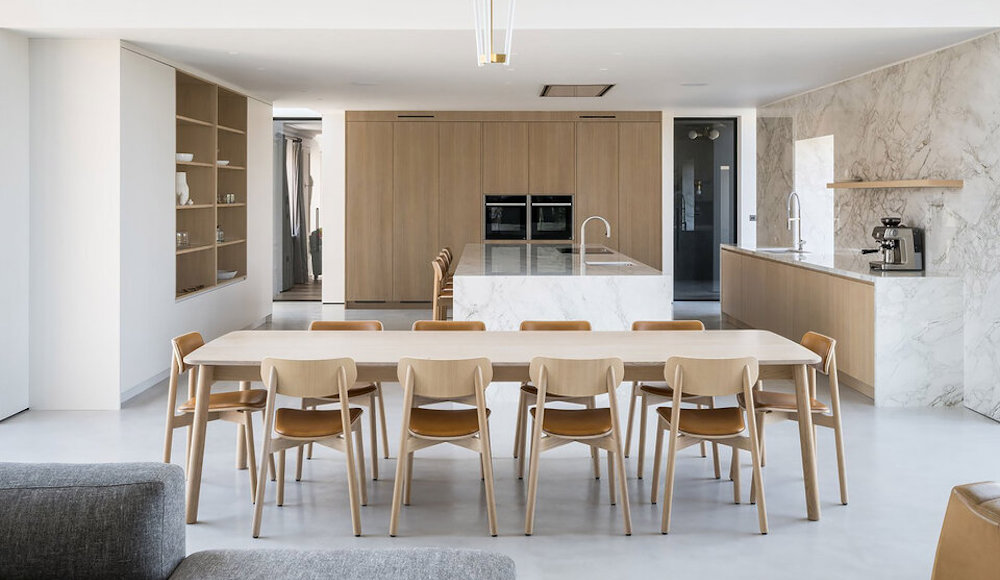 The flat-pack solid timber frame introduces straight forward assembly without compromising durability, whilst being friendlier to the environment. Its stackability and array of finishes makes it the perfect choice for the home, restaurants or public spaces.
The OTIS chair's timeless aesthetic is guaranteed, under good care, to last for generations.
Upholstered by the team in-house, the OTIS upholstered chair provides added comfort without compromising on its elegant, timeless aesthetic. It forms part of the OTIS collection, designed by John Green in 2016.
Click here for further information
more information: johngreen.co.uk
---