Located in the heart of la Vallée de Joux, Hôtel des Horlogers offers you a dazzling setting and a wide range of possibilities to make your stay memorable.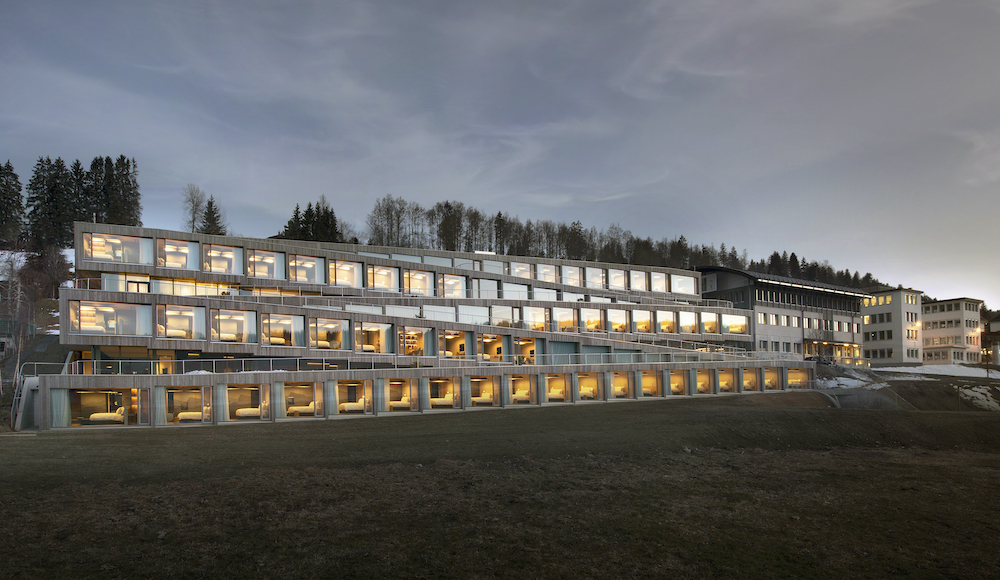 Hôtel des Horlogers Story
The establishment's first Combières archives date back to 1857 when watchmaking was booming in La Vallée de Joux. We discover that the Hotel had been baptized "Hotel de France" in reference to the diligence of the postal service which linked Le Brassus to Les Rousses and which began its rounds at the Hotel.
Over the years, many owners succeeded one another until 1982 when a fire completely destroyed the Hotel and its sixty-five rooms. In 1984 the establishment was then rebuilt in a completely new standard to participate, on its own scale, in the tourist development of La Vallée de Joux. Rustic furniture, warm atmospheres, every detail has been thought out to offer quality comfort to its guests, which will earn it its 4 stars.
Its history changed in 2003 when Audemars Piguet became the new owner and renamed it "Hôtel des Horlogers" in tribute to the know-how of La Vallée de Joux. All the charm of the Hôtel des Horlogers was inside where the typical spirit of La Vallée de Joux was represented. No longer corresponding to the ecological and energy criteria of modern buildings, Audemars Piguet decided in 2016 – after the public auction of its furniture – to launch a new chapter by constructing a building in compliance with the most demanding charters of Minergie Eco.
Click here for further information
more information: hoteldeshorlogers.com
---