One light push on the gas pedal and you can directly hear the matchless sound of the engine of the McLaren 570S Spider.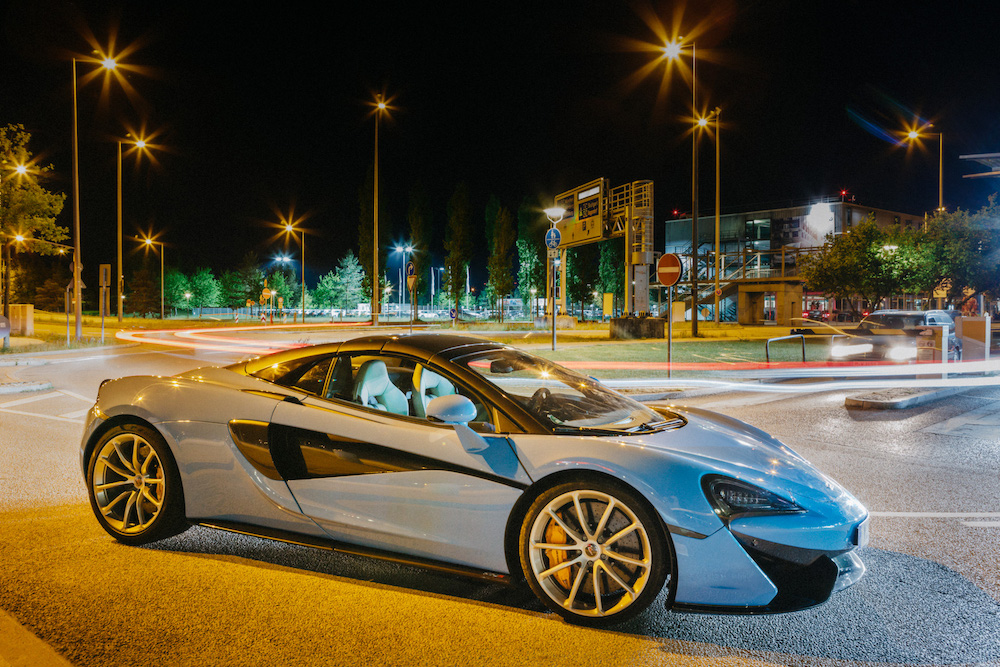 We, photographer Chris Yeo and me, heard this magnificent sound regularly during our drive from Frankfurt on the Main to Munich – sponsored by McLaren Automotive Woking, UK. This beauty will make you fall in love within seconds. The 570S combines elegance and speed – you can enjoy McLaren's unique design, the beautiful Curacao Blue paint, and the 570 hp in every instance. The supercar drives perfectly in the city and will guarantee you looks from everywhere. But obviously its full potential can only be achieved outside the city, for example, on the Autobahn.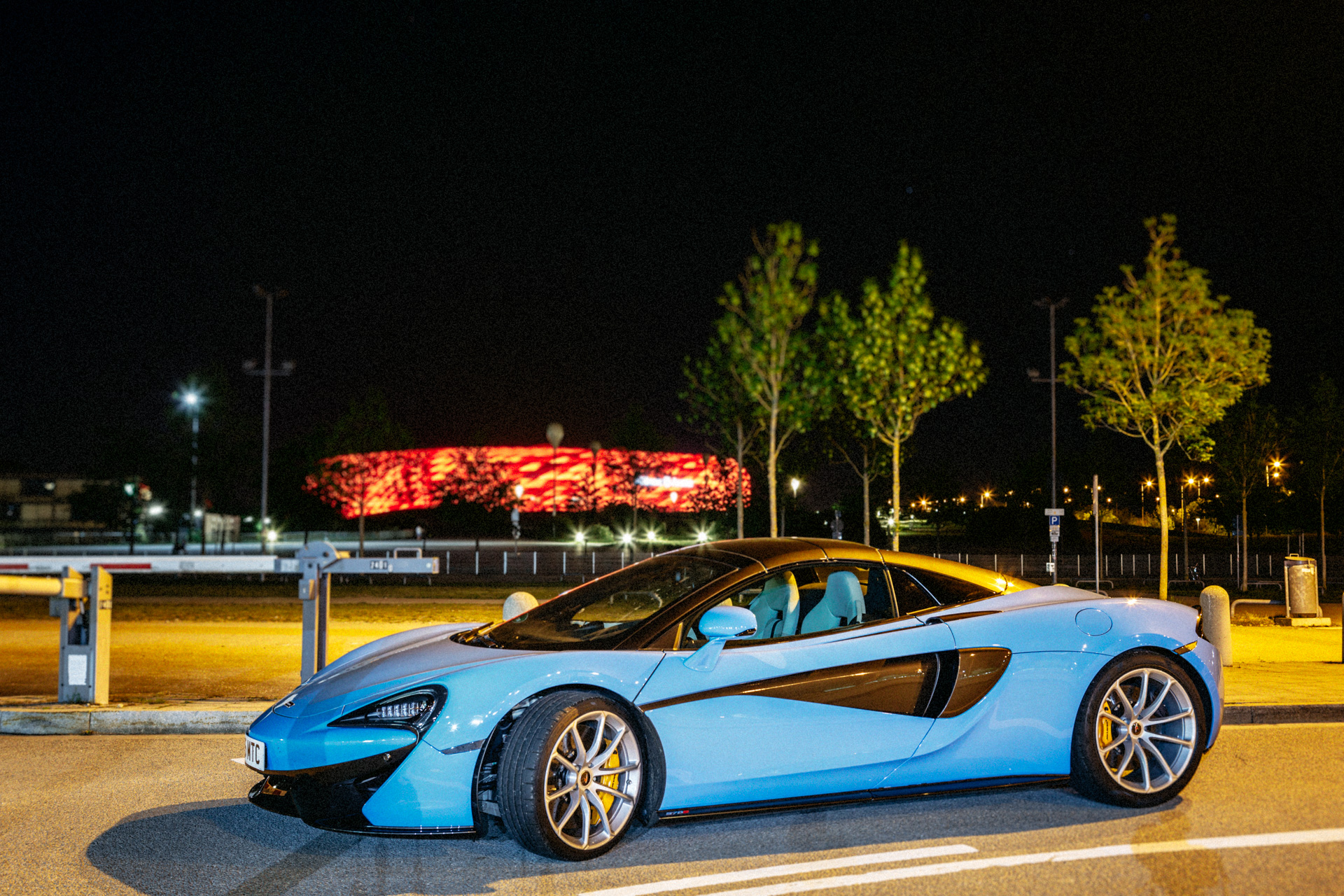 Our drive, mostly over the A3, went quicker than usual. Our McLaren was well respected by other drivers and we could use this freedom by staying in the left lane almost all the time. The feeling of driving this wonderful supercar is hardly to describe, but I will give my best to put it into words. The light weight of only 1,359 kg makes it possible to reach a speed of 200 km/h in only 9.6 seconds – yeah you did not read wrong: 9.6 seconds only. Speaking of speed – driving on the top speed of 328 km/h gives you an indescribable feeling, one that can only be experienced by driving a McLaren. Despite the high speed, you always have full control over the car. The wheel reacts directly on every movement and guarantees you absolute safety, even on top speed. The excellently manufactured wheel gives you a real race driver feeling with its profiled surface that connects you to the street.
The inside of the car gives you also all the comfort you need. The performance sports seats are extremely comfortable and can be adjusted perfectly to your needs. And if you are lucky enough to enjoy sunny and warm weather, you should not hesitate to open the roof of the car. You will feel the sun on your skin and the wind in your hair, but still have an unbelievably relaxing drive. The Spider is perfectly designed for driving topless – you still do not have to fear any loss of control over the car, it still drives absolutely smoothly on a top speed of 315.
Based on our driving experience we can only recommend the McLaren 570S Spider to everyone who enjoys a fast and smooth drive. The 570S cannot be compared to other sports car – it is a completely new level. You will especially enjoy the car in the summer with the top back. Everyone who wants to stand out should visit McLaren.
Enjoy the beautiful photos that we took in Munich and its surrounding:
Photos by Chris Yeo.
Report by collectorscarworld.com