Various companies around the world have reimagined Aston Martins, Ferraris, Jaguars and more in recent years, but the small, simple British sportscar has been somewhat neglected. Well, it's overlooked no more. This is the Healey by Caton, an Austin Healey lovingly brought into the 21st century.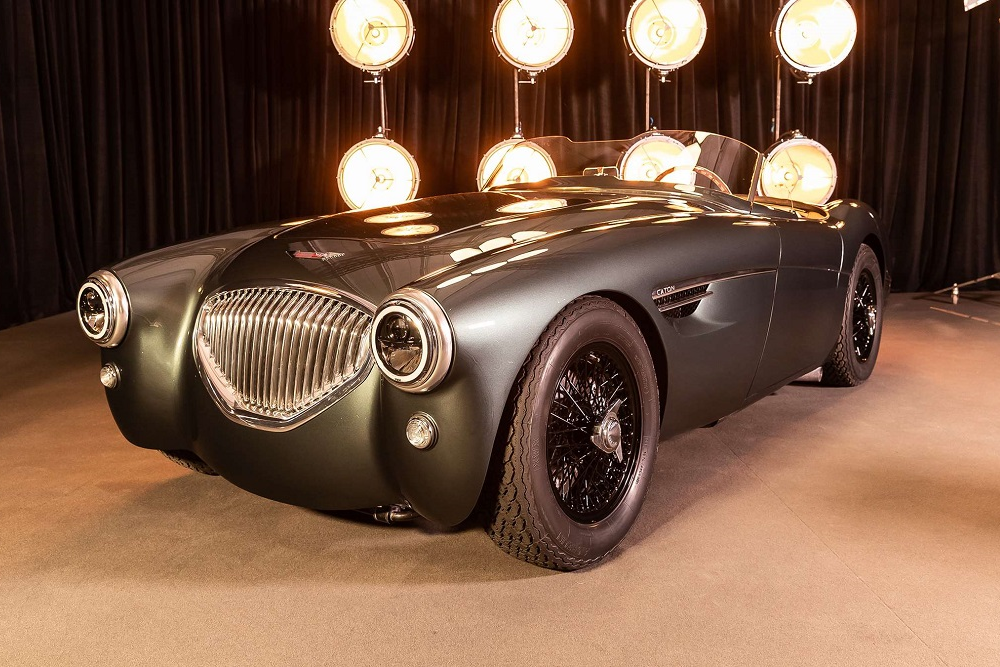 Caton is an all-new brand from Coventry-based automotive engineering company Envisage Group. Founded in 2009, it undertakes all sorts of design and engineering projects with various global manufacturers, but it has never actually made its own car. That changes with the Healey by Caton, Caton being a new brand under which this modern Healey reincarnation sits.
First things first, this is not just an Austin Healey that's been restored, but nor is it a new car with a new chassis – it's something in between. Caton starts with an original chassis, onto which the mechanical components are added by another British engineering firm JME Healeys. A Healey specialist, as the name suggests, it is based out of the original Austin factory The Cape Works in Warwickshire. It takes an original 2.6-litre four-cylinder Healey motor and bores it out to 3.0-litres, strips it back, lightens it, adds larger carburettors, fits a steel crankshaft as well as higher compression pistons and a performance camshaft, increasing power from between 90 and 133PS (66 and 98kW) as it was back in the 1960s to 182PS (134kW). Torque stands at 264Nm (195lb ft). It updates the leaf springs at the rear, adds double wishbones and coil springs at the rear, and fits new, bespoke front and rear anti-roll bars.
Mechanicals sorted, Caton takes over. The body isn't just new, but built to the very best modern standards. Having 3D scanned an original Healey 100, the Caton design team reworked the body to maintain the original's character but refresh it for the modern day. The headlights are new, as is the wraparound windscreen, while the grille is machined from aluminium and features a hexagonal mesh behind the highly-polished front. The nose of the car, meanwhile, is lower, there's a new vent behind the front wheels, and the line that runs from that continues on all the way though the rear wheels to the car's tail.
All exterior hinges have been moved inboard, while modern fabrication technologies have allowed Caton to remove some lines in the bodywork altogether – where two panels once met running back from the headlights, they're now a single panel. Panel gaps have been made smaller as well – everything is tied together with a tolerance of 0.2mm. With an all-aluminium body, the Healey by Caton weighs just 920kg. That means 197PS (141kW) per tonne, about the same as an S2 Lotus Elise or Mitsubishi Evo VIII. The wheels are lovely 72-spoke Borrani black aluminium alloys with Michelin tyres, 185/70HR15 XWXs with a period-correct tread pattern.
Inside, things are familiar but different once again. The positioning of the dials is the same as it was originally but the dials themselves are new and feature Caton branding. The interior quality is on another level compared to any 1960s creation, with gorgeous leather and – shockingly – storage space in a centre console and in the doors. There are even two USB ports.
The steering wheel is beautiful, wood-rimmed with three aluminium spokes running from a Caton-branded centre cap, onto which there's a re-machined and re-engineered indicator switch. It's a smaller wheel than before, too, while the pedals are moveable and come from AP Racing. The gearbox isn't just a five-speed rather than a three, the machined aluminium gear-lever itself is now closer to the driver. The car is rear-wheel-drive and there's no traction control or ABS, as you might expect.
Tim Strafford, Envisage Group's CEO, said: "The Healey by Caton is a car for those who appreciate beautiful objects and exquisite works of art. It is also for those who love the smell of petrol and the sound of a high-performance engine running on carburettors. The Healey by Caton deliberately exposes its occupants to the elements and places them right at the heart of a unique, highly visceral, life-affirming driving experience.
"With all mechanical components reconfigured as new, the Healey by Caton frees owners from any reservations they might have over purchasing a classic car. It delivers peace of mind, alluring beauty and breath-taking performance."
And why employ the services of another engineering company, in this case JME Healeys, to take care of the major mechanical components rather than Caton complete the work itself? "Caton's mission is to create products in automotive and beyond of the highest possible calibre of design, quality and appeal," says Strafford. "Caton is entirely transparent on how it achieves this. When creating Caton's brand values, we asked ourselves: 'Where is Caton world-class? And where could it add value for its customers by forming strategic partnerships to bring additional skills on board?' When it comes to the Austin-Healey brand, there is no one more experienced or knowledgeable than J.M.E."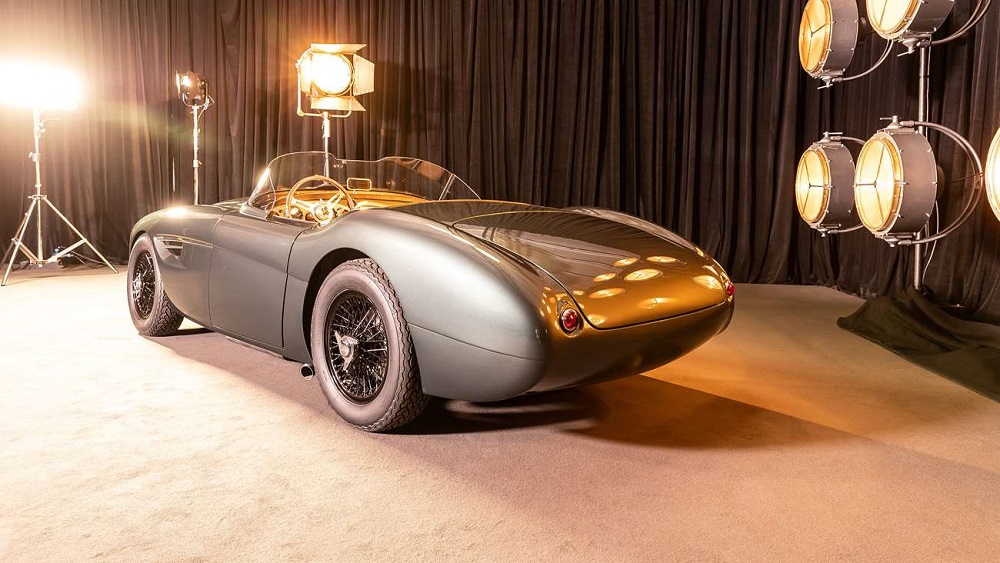 In short, the Healey by Caton is a Healey built to a level of engineering precision that simply wouldn't have been possible in the 1960s. Every car will be built to the owner's exact specifications, and said owner will have access to the same engineering and design clout any OEM would have when coming to Envisage Group to design something on a new car. And if it's exclusivity you're after then you're in luck, as only 25 will be made.
If you are interested in more news click here.
---