Porsche Grand Prix Venezuela Poster The beyond rare commemorative poster featuring the 550 Spyder, driven by Hushke von Hanstein, at the event in Caracas. Only the second one I've ever seen in 43+ years The only poster designed by K.W.Kapitzki; page 16 in Lewandowski #2. 23.25″ x 33.1″, guaranteed original and professionally archival linen mounted.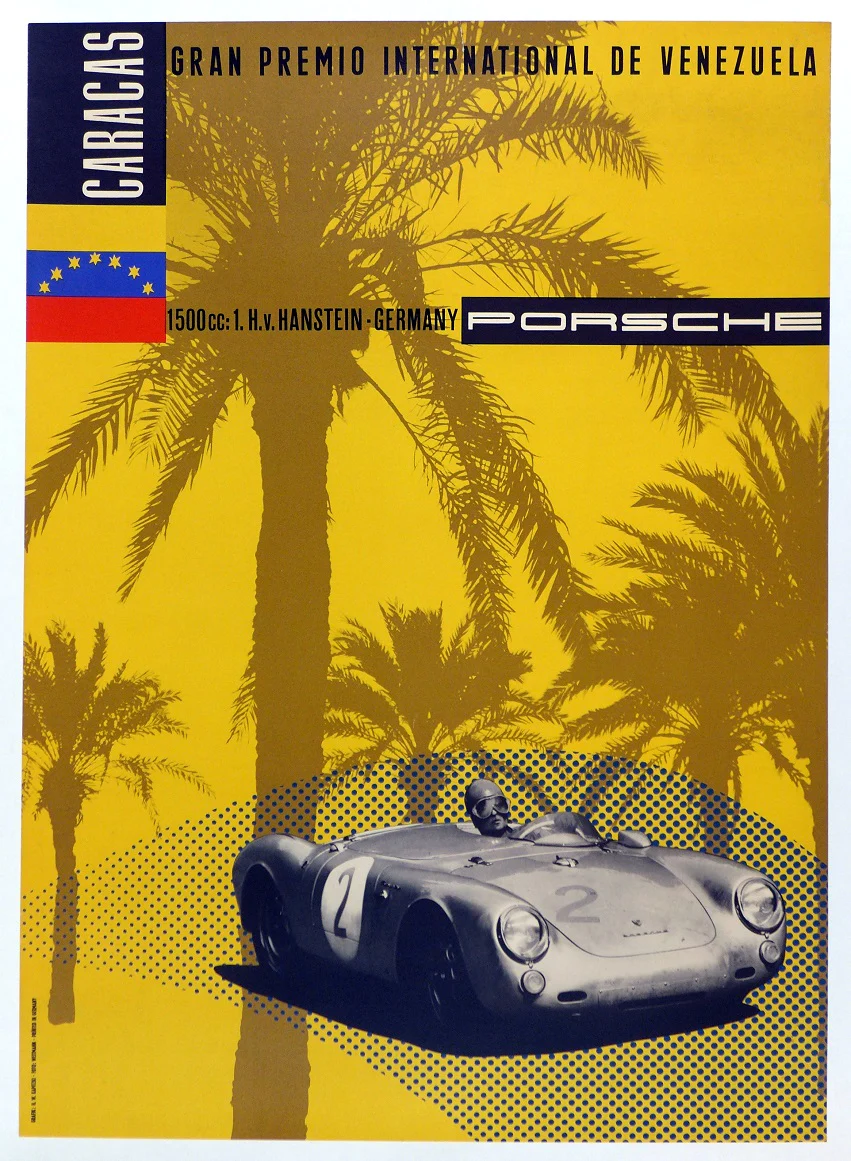 Porsche Grand Prix Venezuela Poster
VintageAutoPosters.com is offering only the finest, guaranteed ORIGINAL posters, with a couple exceptions clearly noted. They always have 450+ posters in stock. Most of these works have been professionally mounted on archival linen for optimal preservation, and in Tony's collection you find some of the rarest examples anywhere in the world.