The world's greatest cars on display, on parade, on sale, on the silver screen and now on track, too – The Classic Car Drive In Weekend (18-20 September) really does offer a fabulous and far-reaching feast of nostalgic entertainment.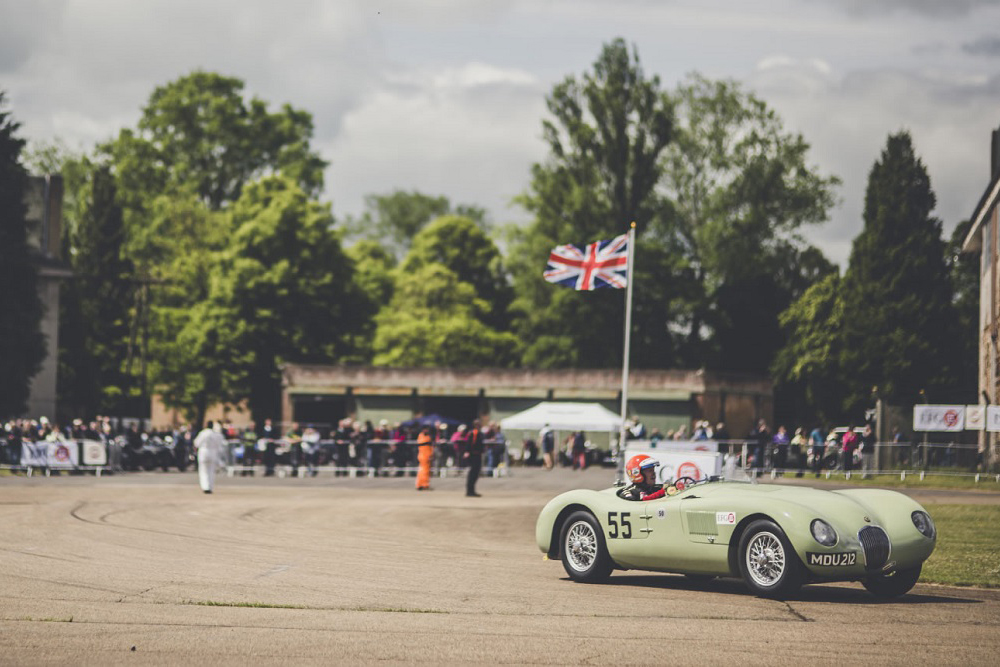 • Formula One cars headline track performances at The Classic Car Drive In Weekend
• Legendary Le Mans, sportscar, touring and vintage racers add to spectacle    
• Five historic racing themed performances on all three days of new show
• Two more rally winning Subaru Imprezas join Colin McRae tribute
• Wide range of movie and show tickets now on sale  
---
Cleverly devised to provide car enthusiasts with a much-needed day out in these challenging times, the new eagerly-awaited Covid-compliant outdoor festival caters for petrolheads of all ages and interests.
Set within the grounds of Bicester Heritage, the home of historic motoring, the innovative event brings two worlds together – both celebrating the ageless glory of classic cars.
While the drive in cinema will be screening a selection of the best car-centric movies ever produced, The Classic Car Drive In Weekend also, simultaneously, presents a more traditional classic motor show featuring 500+ star cars, a live Bonhams MPH auction, dealer displays, traders plus a host of passionate and knowledgeable car clubs.
Adding yet another highlight to the glittering spectacle, visitors will also be treated to the wonderful sights and sounds of some true motor sport marvels with regular live driving performances on a specially constructed course based on Bicester Heritage's existing figure-of-eight test track (photo above).
Ensuring everyone can savour the eye-catching action and simultaneously social distance, five individually themed track displays are planned on all three days – and the five Historic Racing categories selected are star-studded.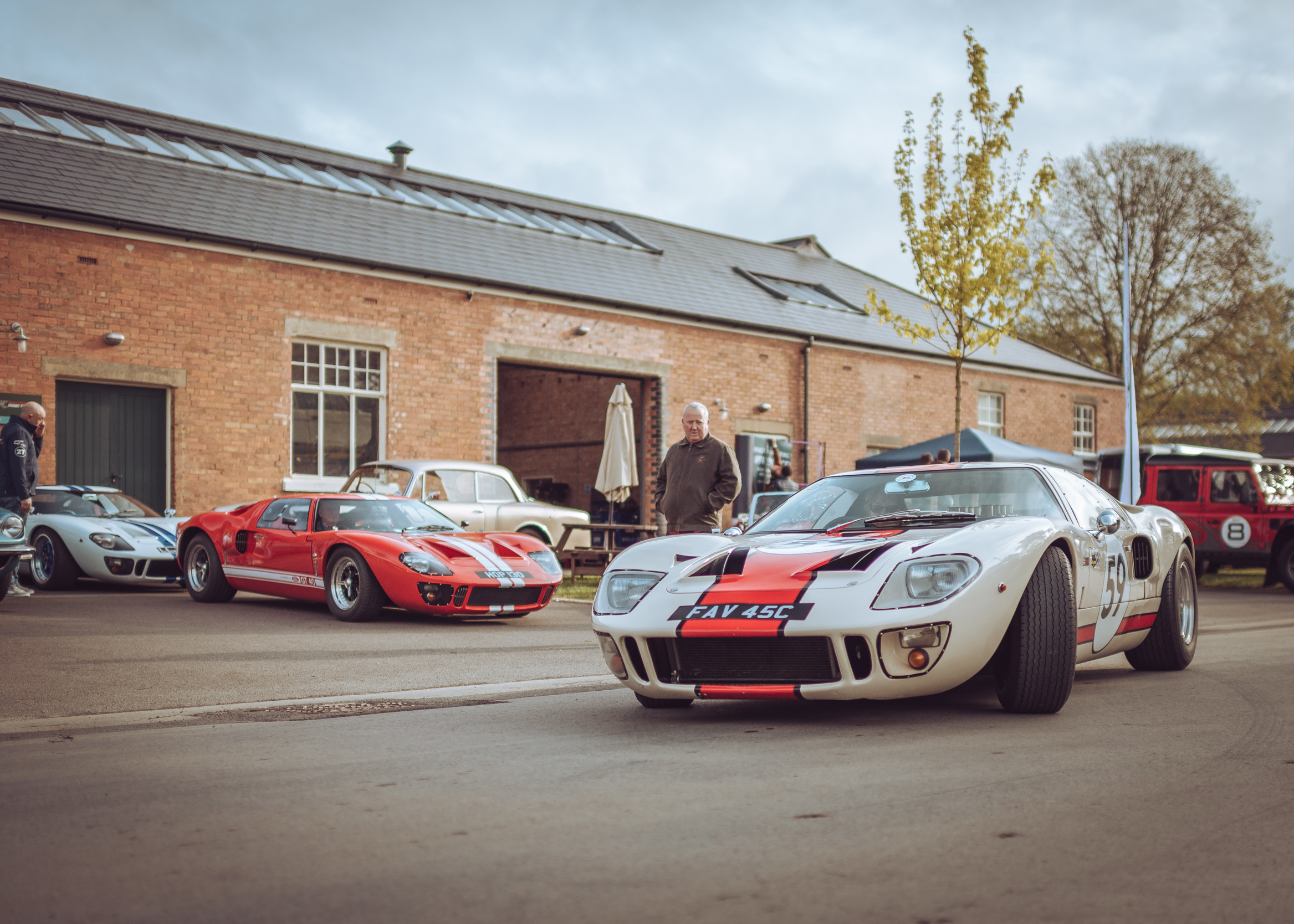 The dazzling 'F1 and Grand Prix' group includes four of the finest and most significant GP cars ever created: a Bugatti T35, a Maserati 250F, a Cooper T53 (photo below row five right) and a Benetton raced by Michael Schumacher in period (photo below top). Featuring icons such as an AC Cobra, a Ferrari 212 Inter (photo below row five left), a Lister Jaguar Knobbly, a Maserati Birdcage (photo below row two right), plus a mighty Chevrolet V8 powered Lola T70, the 'Sportscar' grouping is equally outstanding.
Widening the appeal, a BMW M3 joins a flame-spitting Ford Sierra RS500 (photos below row three), under the 'Touring Car Legends' banner while the 'Le Mans' category is topped by a Jaguar XJ220, a Porsche 911 and a Ford GT40.
For those seeking even more quirky nostalgia, the 'Vintage Racers' collection embraces a host of chain-driven Fraser Nash and GN specials from before WW2 as well as a stunning 1932 Alfa Romeo RL Targa Florio (photo below row two left),.
The eagerness of owners to dust of their outstanding cars further underlines the huge enthusiasm being generated by all those in the classic car movement now the Bicester Heritage event has become an exciting, must-attend reality.
"After what everyone has been through in recent months, we wanted to give visitors to The Classic Car Drive In Weekend something really special to enjoy, and the stunning collection of historic racing cars that we've mustered for Bicester is just that," enthused show director Bas Bungish. "You only have to run through the magical marques listed to set your heart beating a bit faster: Ferrari, Jaguar, Maserati, Porsche, Alfa Romeo, Cooper… I can't wait to see – and hear – them all revving up and performing on our track."
These epic Historic Racing categories will be sharing the spotlight with the incredible collection of historic rally cars already announced. Included among these is a fitting tribute to the late, great Colin McRae on the 25thanniversary of his heroic and historic World Rally Championship title win in 1995.
Fuelling that milestone celebration, no fewer than four of McRae's victorious Subarus are now confirmed for Bicester with two more legendary blue Imprezas now joining the 1991 British Rally Championship winning Legacy RS replica and 1997 Network Q RAC Rally winning Impreza announced previously.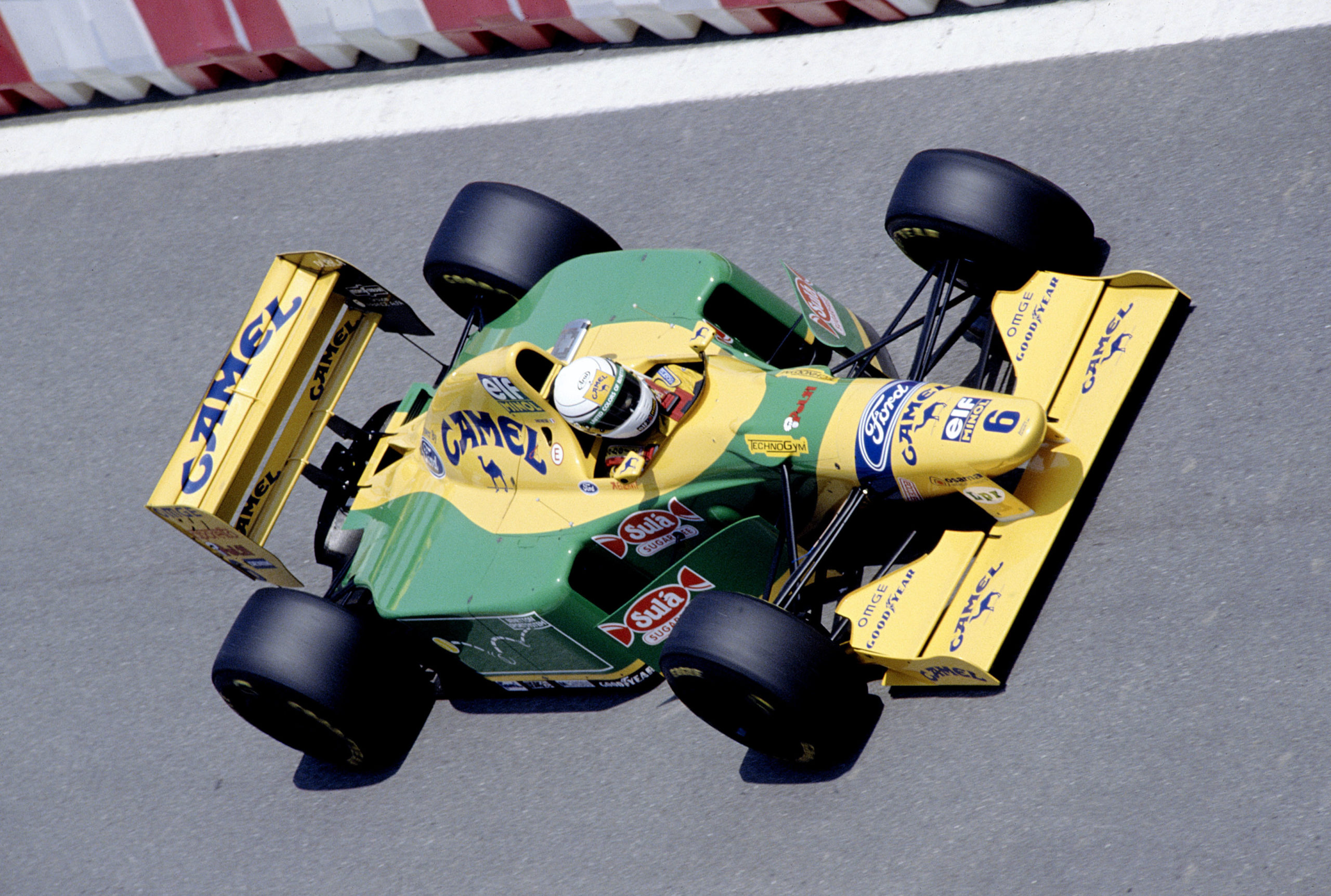 The renowned Prodrive team which took McRae to his WRC title will be exhibiting the flying Scot's Rallye Catalunya winner from 1996 (photos below row six), while well-known car collector Max Girardo will be bringing McRae's Safari Rally winner from 1997.
Adult admission tickets to The Classic Car Drive In Weekend are priced from just £10 for the drive in cinema and £18 for the accompanying classic car show.
Full experience show tickets offer even greater value. Priced at just £25 for adults and £15 children (aged 5-15), these automatically give visitors access to the entire showground including one of the 10 great drive in car-themed movies of their choice.
---
Report by theclassiccarshowuk.com
---