Launched on May 26, 1972, the Dijon-Prenois circuit was chosen for the 1973 Manufacturers World Championship, a great premiere marked by the Matra-Ferrari duel. After a sumptuous fight, the Pescarolo-Larrousse pair won over the Ickx-Redman duo. Off for the legend!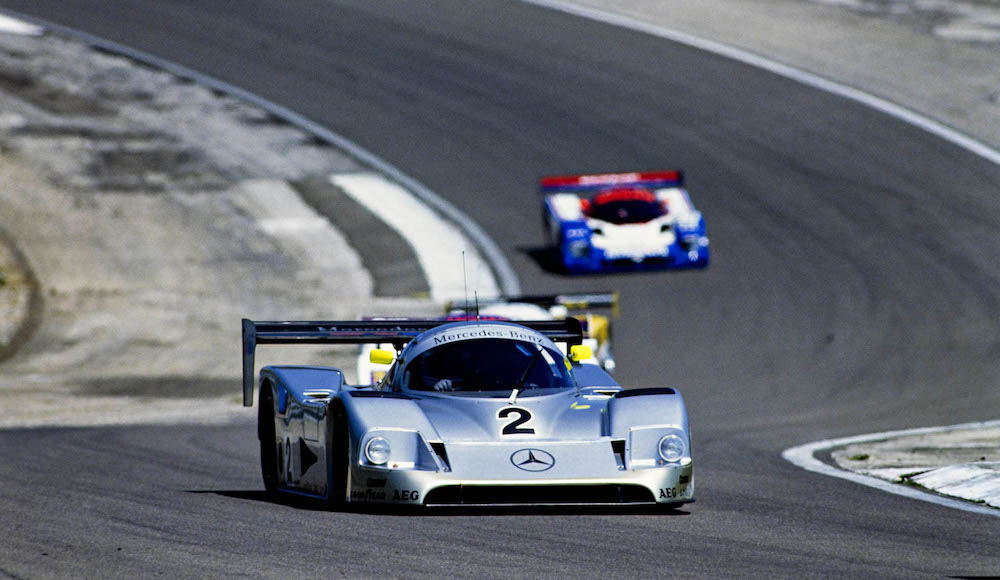 In 1975 Alfa Romeo entered its name in the Golden Book thanks to Merzario-Laffite before Porsche monopolized the two podiums in 1976 with Jochen Mass-Jacky Ickx for both Gr6 and Gr5. Despite variable regulations, the record remains high, since in 1977 Arturo Merzario-Jean Pierre Jarier's Alfa Romeo 33TT12 proved to be the fastest.
Grand Prix de l'Age D'Or: History of the Dijon 1000 km
Pescarolo-Wollek in 1979, Joest-Merl-Ketterer in 79, Pescarolo-Barth in 1980, whatever the race and the category are, the winners are all big names in motorsport.
Then for various reasons, followed a nine-season interlude, but in 1989 Group C finally went back racing to Dijon-Prenois layout. Aston Martin, Nissan, Toyota, Mazda, Lancia, Cougar are there hoping to interfere among the two Jaguar XJR-9, the thirteen Porsche 962C, including a CK6 and a 962 GTi and why not dream, the two C9 Sauber which benefit from Mercedes-Benz' support. After a little less than three hours of sprinting, surprise comes with Joest Racing's victory thanks to Bob Wollek-Franck Jelinski! A result that has enriched the annals of endurance racing.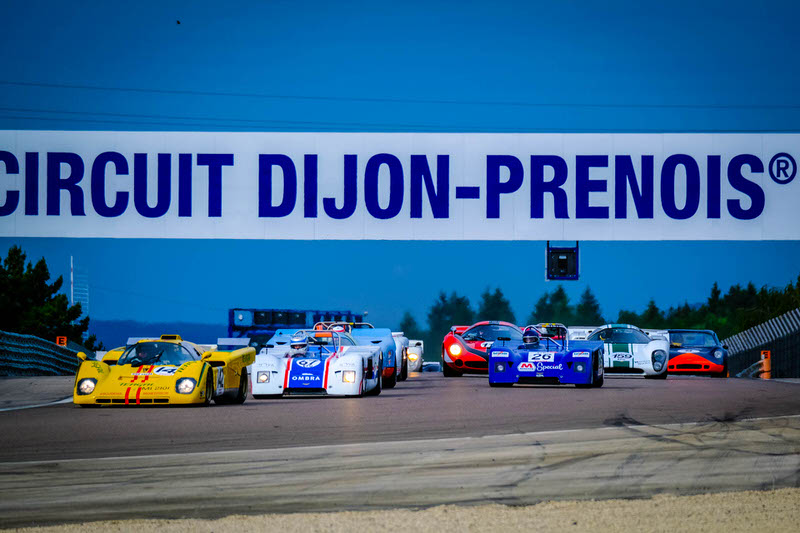 The following year, with an equivalent line-up, Sauber took his revenge thanks to Jean-Louis Schlesser-Mauro Baldi's C11, beating both Jochen Mass-Michael Schumacher's sister car and Julian Bailey-Mark Blundell's Nissan, faster than the two Jaguars ranking 4th and 5th.
The creation of a championship for prototypes powered by 3500 cc ex-F1 engines will then distort endurance, which only found its way back to Burgundy in 1994 with the BPR series and a surprising Venturi double (Michel Ferté-Michel Neugarten winners). Dijon makes its come back to the automobile world calendar in 1998 with the GT1 (victory of a Mercedes CLK LM with Ludwig-Zonta) before the sports-protos also take the road to Dijon in 2002 with the success of Dutch Jan Lammers-Val Hillebrand's Dome.
An extraordinary record for Dijon-Prenois circuit which also makes the legend of Formula 1 after the anthology final signed in 1979 by Gilles Villeneuve and René Arnoux and the first victory in the World Championship two years later by a certain Alain Prost.