Fuel Motorcycles launches the Safari Jacket, inspired by the jackets of the first explorers to reach the African continent. It is the perfect companion for all your adventures in the wildest places of the world. The Safari jacket comes with two variations of colors: Black and Sand.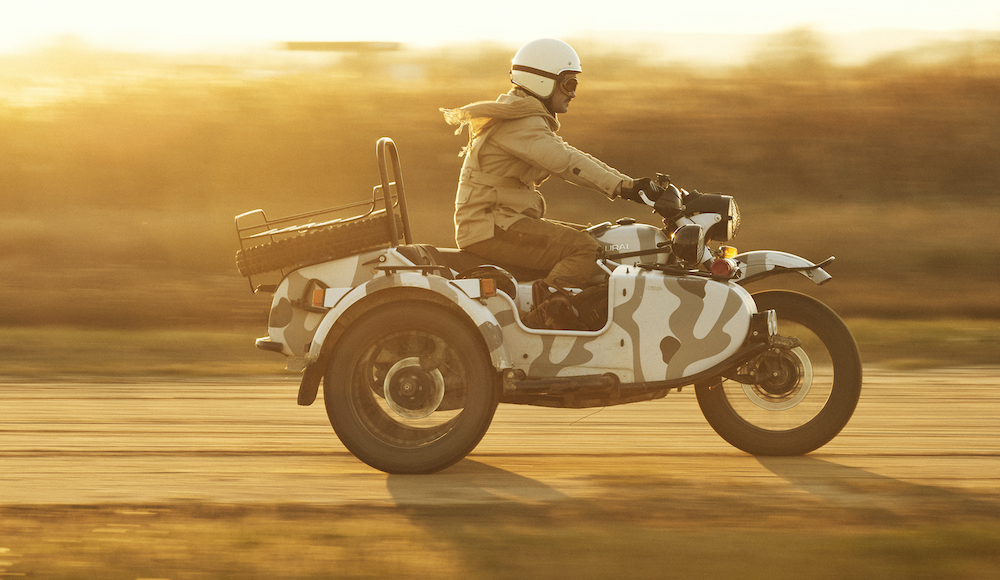 Single layer 3/4 jacket
A 3/4 jacket made with Fuel 3CORE: a fabric with a high abrasion resistance that, together with its protection in the back, shoulders, and elbows, has obtained the Class AAA CE Certified and the UKCA certificate.
Folded rain jacket
4 pockets in the front (two of them large in size) and two in the back, where in one of them you can find a water-resistant jacket folded into a bag in case of rain to wear over the jacket and be protected from water.
It's all in the details
A small pin on the lapel, a piece of fabric to better close the collar and keep the air out, leather reinforcements at strategic points and a uniquely designed buckle.
"Explorers, archaeologists, travelers and adventurers of a time when there were no maps, inspire us today to ride to new horizons" Karles Vives, Founder & Creative Director of Fuel Motorcycles
The Safari Jacket will be available in selected stores and online from February 24th onwards.
About Fuel Motorcycles
A shared passion for motorcycles and vintage style brought Fuel's creators together in 2012. They started building customized bikes in Barcelona and soon gained global notoriety in the scrambler and café racer scene. Their goal was to create a two-wheeled brand with authenticity at its heart.
To make sure their bikes could survive tough terrains, they needed (and wanted) to ride them in extreme conditions. Fuel's first Scram Africa – a 2,500km trip to the African desert – took place in 2013 and was a huge sand-soaked success. Today, it's their landmark event for adventure junkies.
Fuel's vision for a community of nostalgic riders evolved over the years. They started designing stylish riding gear that blends vintage looks from the past with all the innovations of modern technology. The high-quality retro clothing that they wanted to wear but couldn't find on the market. And now they are the go-to place for old-school motorcycle apparel enthusiasts. The ultimate manifestation of Fuel's spirit is Leave The Main Road. They believe it is more exciting to discover new paths than follow those already traveled. Explore the world. Take risks.
Don't settle for the ordinary.
For more information, contact Isaac Vives at isaac@fuelmotorcycles.eu
Click here for further information
more information: fuelmotorcycles.eu
---