As a child, Franz Hummel watched his father race at the legendary Linas-Montlhéry circuit near Paris. And that's also when the motorsport virus infected him.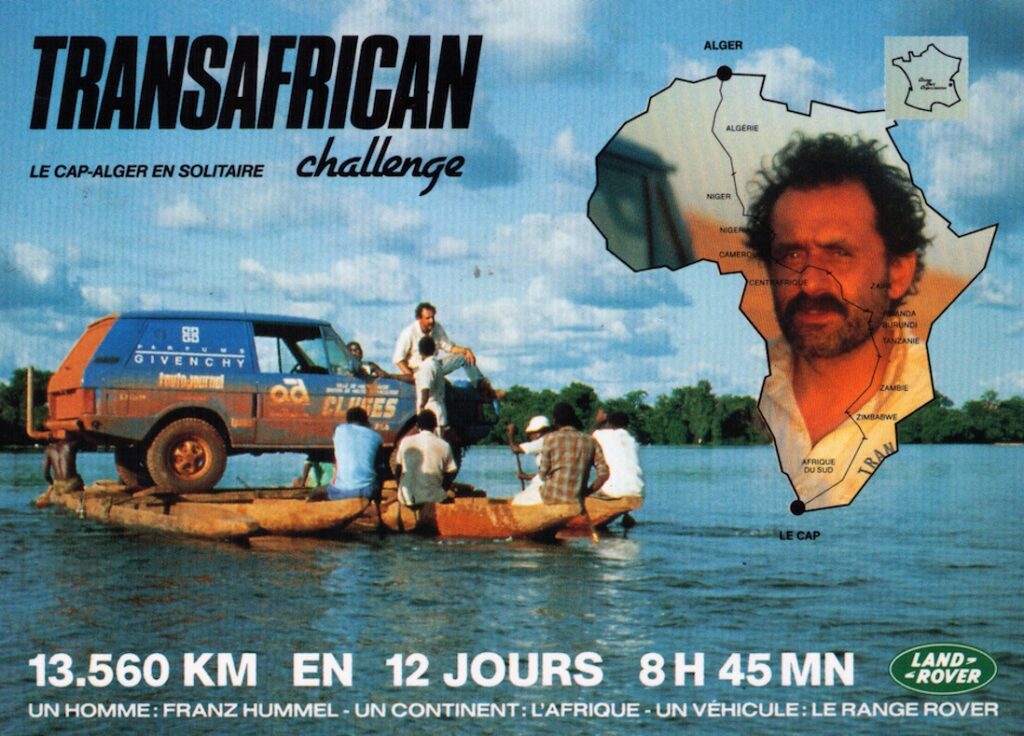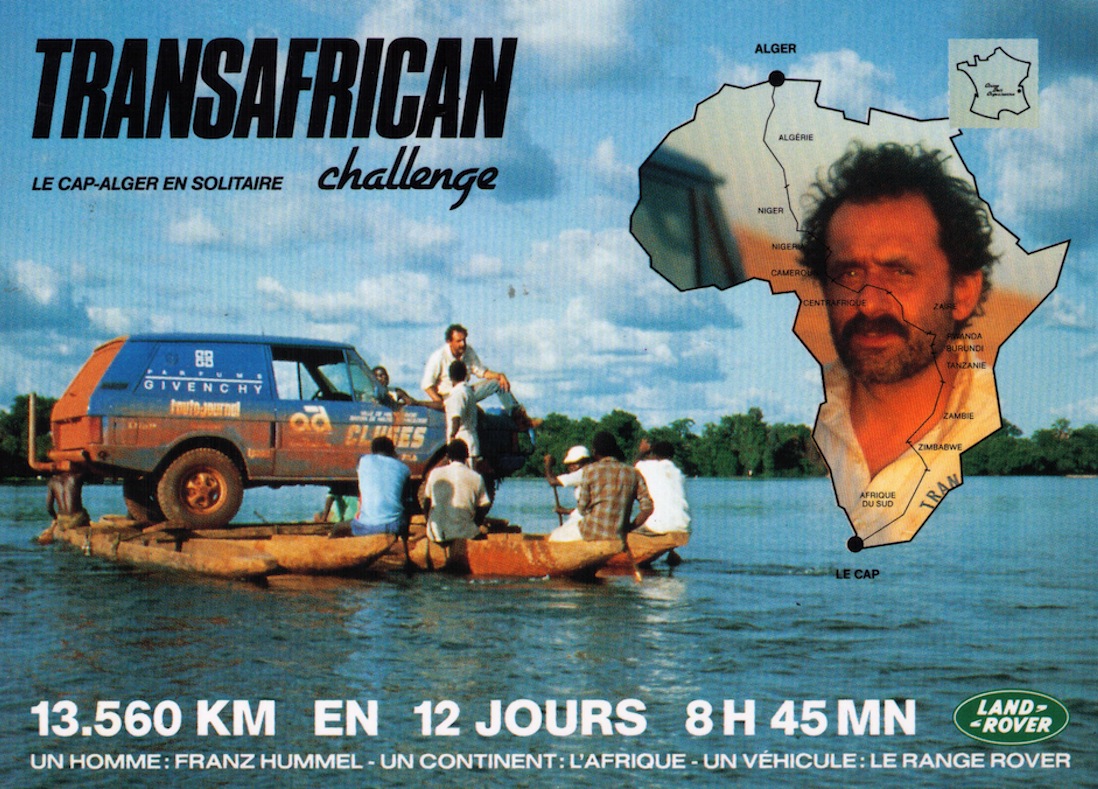 As a driver, he finished 3rd in the 1973 Volant Shell at the Magny-Cours circuit and became a driving instructor at the prestigious Winfield Racing School. In 1975, he competed in his first 24 Hours of Le Mans race in a 2-litre Lola Roc. In 1977, he took part in the Monte Carlo Rally in a Renault Alpine and in the 24 Hours of Le Mans in a Porsche 934 Turbo. In 1986, he won the 6th edition of the 24 Heures sur Glace of Chamonix with Jean-Pierre Malcher in a Citroën Visa Officielle. In 1992, he took part in the first edition of the Paris-Moscow-Beijing race.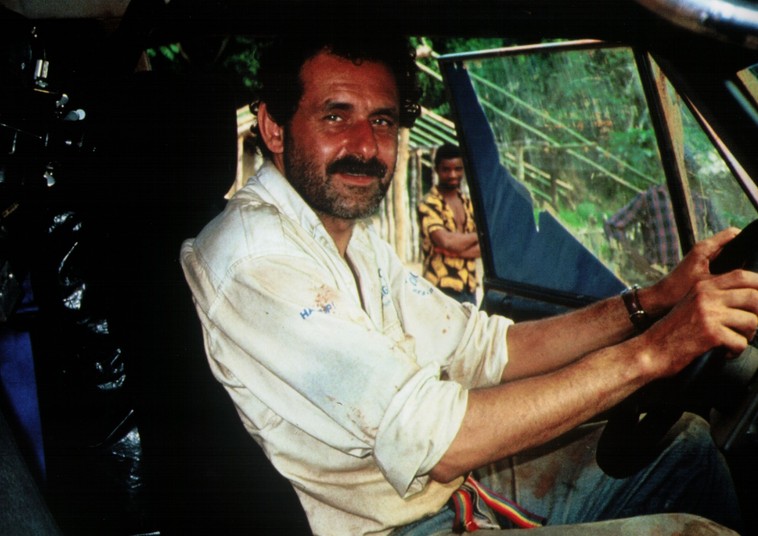 He broke the best times several times crossing continents such as the Africa Rally solo. With this record, which has not been beaten to date, he won the title of "Master de l'Aventure Humaine 1991" ahead of Hubert Auriol and Ari Vatanen.
Franz was awarded the Legion of Honour in 2006 by the great mountaineer Maurice Herzog, in recognition of his racing career, but also of his organising activities in motor racing, his second passion.
Franz was to receive further honours by being named Chevalier du Tastevin at the Château du Clos de Vougeot in Burgundy just a few years after being named Chevalier of the Ordre des Côteaux de Champagne with Ari Vatanen.
He shared with us exciting information , how he broke or set 5 automotive records on different continents at the end of his racing career.
Franz Hummel: Life, Adventures & Records
1988
* In June, with two team members Jean-Pierre FRIZON and Jo GAFFIER, at the wheel of a MITSUBISHI PAJERO
MITSUBISHI PAJERO, crossing Africa between "ALGIERS / CAPE", that is to say 14 380 Kms,
in 12 days, 18 Hours and 55 Minutes, establishing the base time. (OMEGA Challenge).
* In December, with two team members Jean-Pierre FRIZON and Stéphane ROUX at the wheel of a
RANGE ROVER, "PARIS / DAKAR" non-stop, i.e. 8 320 Kms, in 5 days, 20 Hours, 21
Minutes, (including boat crossing time), establishing the base time. (Auto-challenge
Journal).
1989
* In May, with two crew members, Jean-Pierre FRIZON & Jacques-Marie BOURGET, Grand
Reporter for Paris-Match, driving a RANGE ROVER, "CAP DE BONNE ESPERANCE
/ CAP NORTH", that is to say 20 530 Kms, in 13 days, 22 Hours and 36 Minutes, thus beating the former
record of more than 48 hours.
1990
* In May First Non Stop Single handed race, "TRANSAFRICAN CHALLENGE" the CAPALGER
13,560 Kms at the wheel of a RANGE ROVER, in 12 Days 8 Hours and 45 Minutes
Minutes or more than 1 100 Kms per day.
1996
– In March, with three team members Bruno SABY, Jean-Pierre FRIZON and Dominique
SERIEYS, driving a MITSUBISHI PAJERO, "CAP HORN / CAP BARROW
BARROW", i.e. Tierra del Fuego – Alaska for 24,432 Kms in 14 days, 5 Hours and 53 Minutes, beating the former
minutes, beating the previous record of more than 9 days: 109 km/h average speed
deducting all stops.
The most important record was the "Transafrican Challenge": Cape Town – Algiers solo
2 films were made by Jean-Louis Mourey Mr Climb Dance. The images are by Jeff Lehalle.
These films were shot before and after the record because during the record he was really alone! So we made a film. These films exist in 35mm and 16mm versions.