Built from autumn 1970 to the end of the series in December 1973, the Ford Capri RS 2600 is considered a cult car.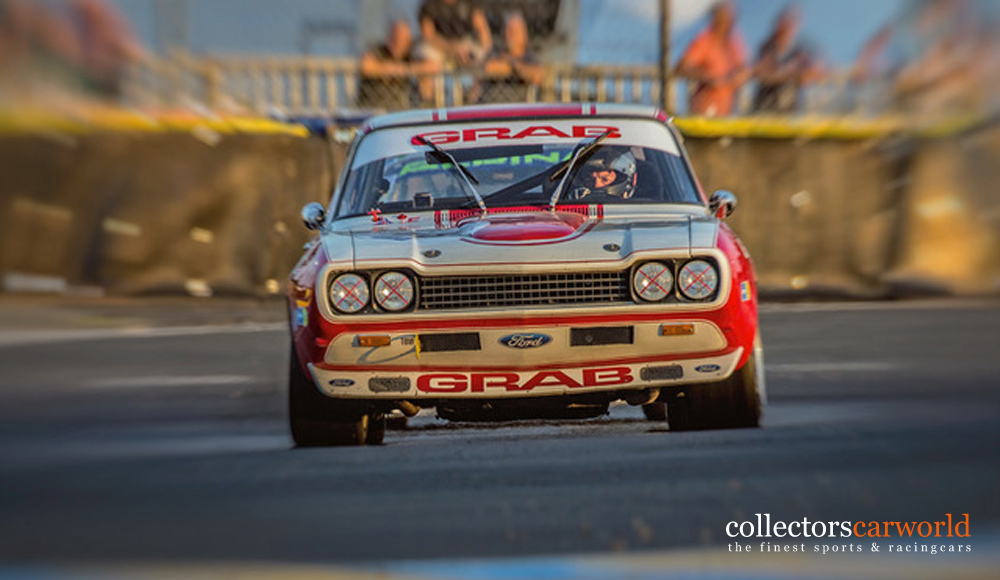 The RS 2600 was equipped with a mechanical puffer-injection system, which was used at that time widely in motorsport, but also in fast production vehicles such as the BMW 2002 tii. For the 2.6-liter engine 150 hp were specified. This statement was understated. Most of the vehicles had between 160 and 170 hp, which explains the outstanding performance at that time (0-100 in about 7.7 to 8.0 seconds at a top speed of 200 km/h). This vehicle was also the basis for the factory-owned racing capris.
The Capri 2.6 RS was developed on the initiative of the former head of the Ford RS department Jochen Neerpasch and served for homologation. In this context, a competitive version for private drivers was offered through the Motorsport department ex works. The so-called lightweight Capri had GRP doors with plastic windows and a GRP boot lid. In the interior, the car was equipped with full bucket seats, for weight reasons without any insulating material. This light version had a carburettor instead of the blower injection system.
For the competitive version, there was also a revised engine, which was distributed through the motorsport network. By drilling from 90 to 93 mm, the displacement of this engine increased to 2.8 liters. You could choose between different carburettors or carburetor systems, sharper camshafts, larger valves, exhaust systems, a huge range of rims and suspension parts, spoilers, etc. This vehicle with a power of only 6 kg/hp was offered from 1970 to 1971.
The shown Ford Capri 2600 RS was piloted by Steven Dance at the Le Mans Classic 2018.
Learn more about our photographer Rainer Selzer
Report by collectorscarworld.com
Photos by Rainer Selzer
---
---