FF 91 is the first production vehicle and flagship model. All-electric, autonomous-ready and seamlessly connected, it embodies our latest mobility advancements in performance, intelligence, and user experience. This is the reason why FF 91 is a future-forward design that visually sets it apart from anything else on the road.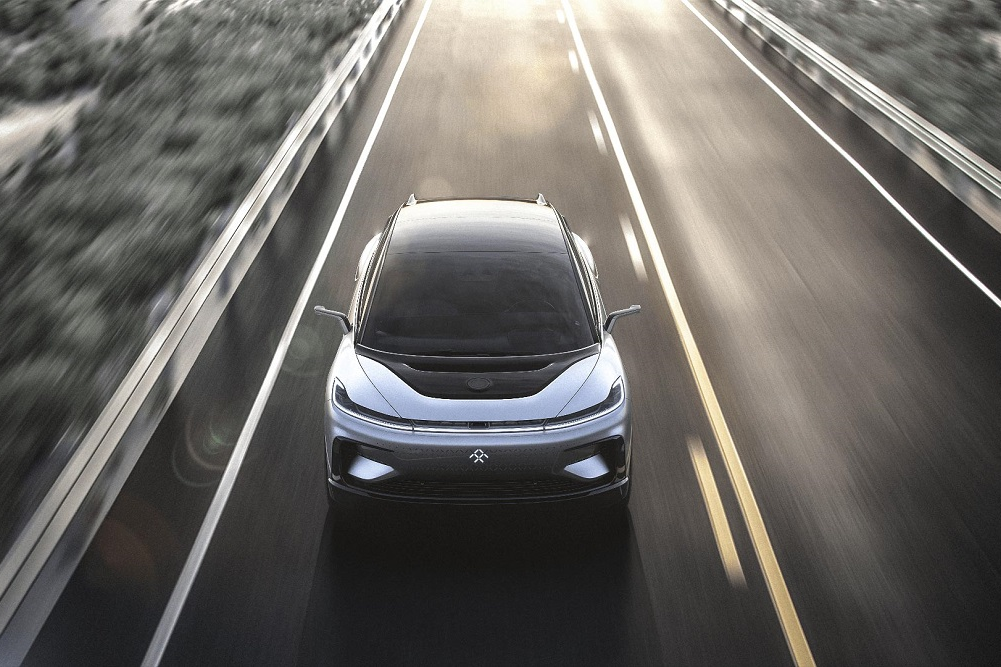 FF: A Cleaner, More Electrifying Future
Committed to breathtaking power that also allows FF to breathe more freely, the engineers are pushing the limits of electric performance and range. Designed to be highly modular, the Variable Platform Architecture (VPA) securely houses the battery, powertrain and the FF Echelon Inverter™, the first patent.
300+ Miles per Charge
The lithium-ion battery cells achieve the world's highest energy density – nearly double that of a production automotive battery. This not only represents a significant step forward in battery technology, it's a tremendous increase in range, well in excess of 300 miles on a single charge.
An Intelligent Future
Everything about the cutting-edge technology was created to make your life more connected, more engaging, more effortless. FF designed the A.I. and user interaction to be as intuitive and convenient as possible, giving you back more of your invaluable time.
More personal with each drive
Your unique FFID profile encompasses an extensive range of your driving preferences and content choices. It's how FF 91 recognizes and greets you before you enter the vehicle, and it becomes more intuitive about your preferences every time you drive. Because the more you use FF 91, the smarter about you it becomes, delivering a truly bespoke experience.
An Effortless Future
The next generation of automotive interiors will be redefined by dramatic innovations in mobility. Envisioning the possibilities, FF designed FF 91 from the ground up as a present-day realization of tomorrow's premium vehicle. Experience an array of well-appointed features that epitomize both modern and future luxury.
If you are interested in more news click here.
---