When I was visiting the Oldtimer Grand Prix at the Nürburgring for the first time, almost thirty years ago, and started to take pictures of classic cars in the paddock it was so crowded there. Everyone was walking around the cars taking a look, discussing, taking pictures.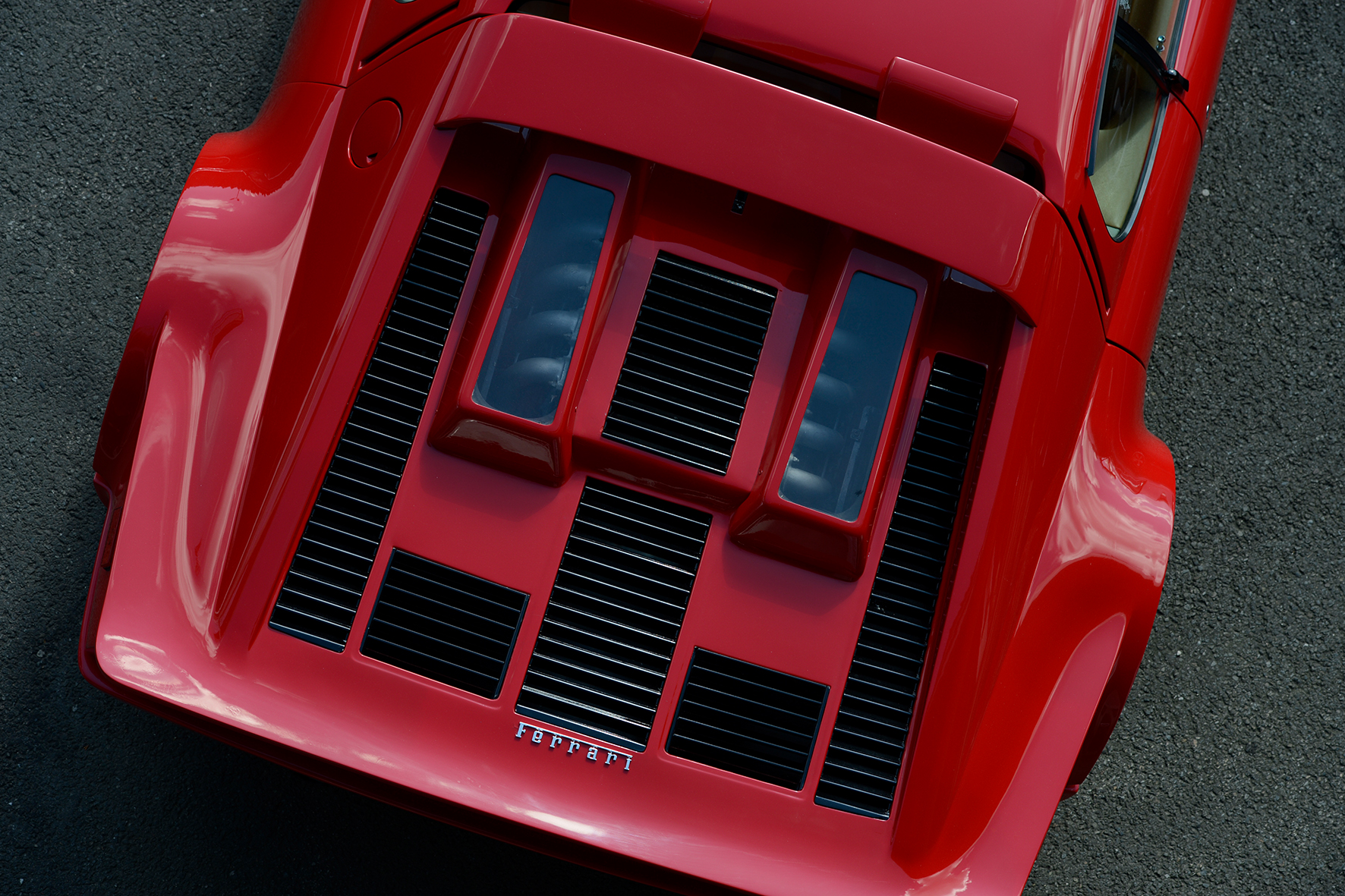 Ferrari Heaven
It was the time of the very huge Ferrari meetings, located at the place where you now find the Mercedes arena. There were so many cars displayed, side by side, old ones and temporary models. It was a bit like being in heaven, in the Ferrari heaven.
But my look through the lens of my camera was showing so many pairs of legs of the spectators, so I didn't like what I saw and decided to get a bit closer to the beauty of the details.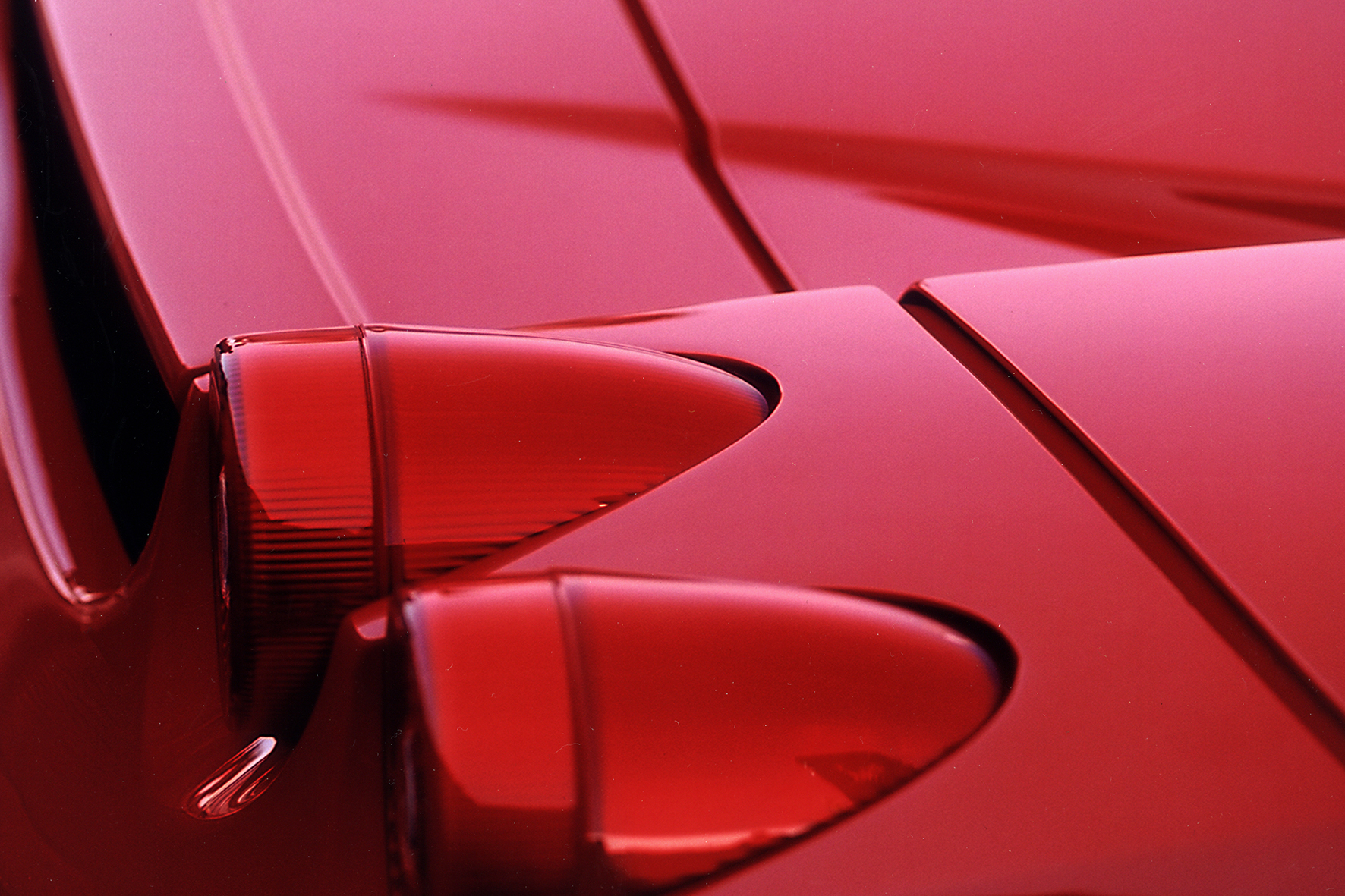 It was the pre-digital-era so I had to wait until I saw the results of my work. But when I held the slides or the prints of my photographic work in my hands, I was surprised how great they looked.
Nothing disrupts the view on the cars, the pictures were clear and straight, some of them was almost graphically. I really liked what I saw.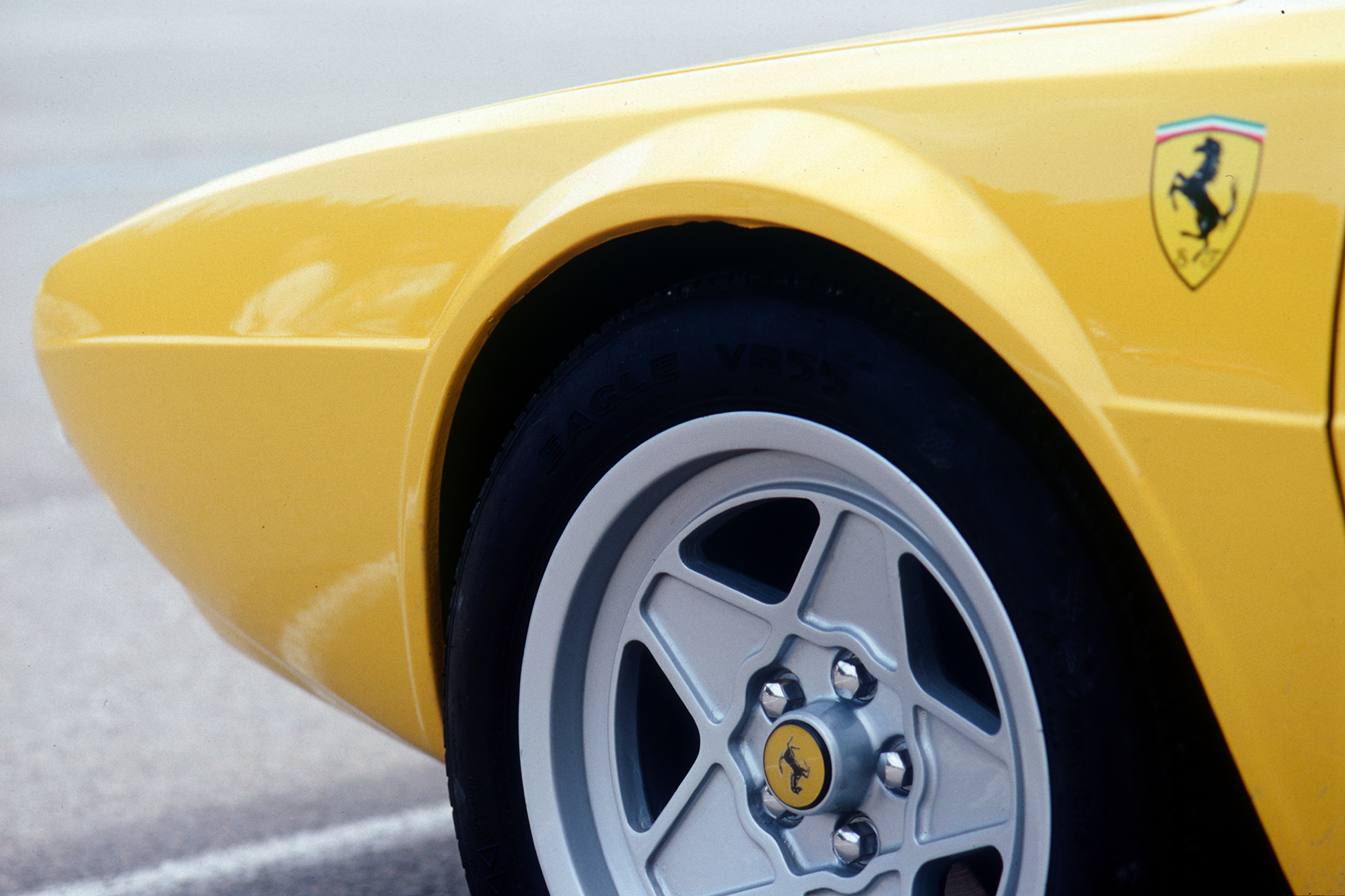 What was a coincidence in the beginning became more and more a huge part of my photographic work, getting as close as possible to the cars and discovering the beauty on detail. Then you find real pieces of art.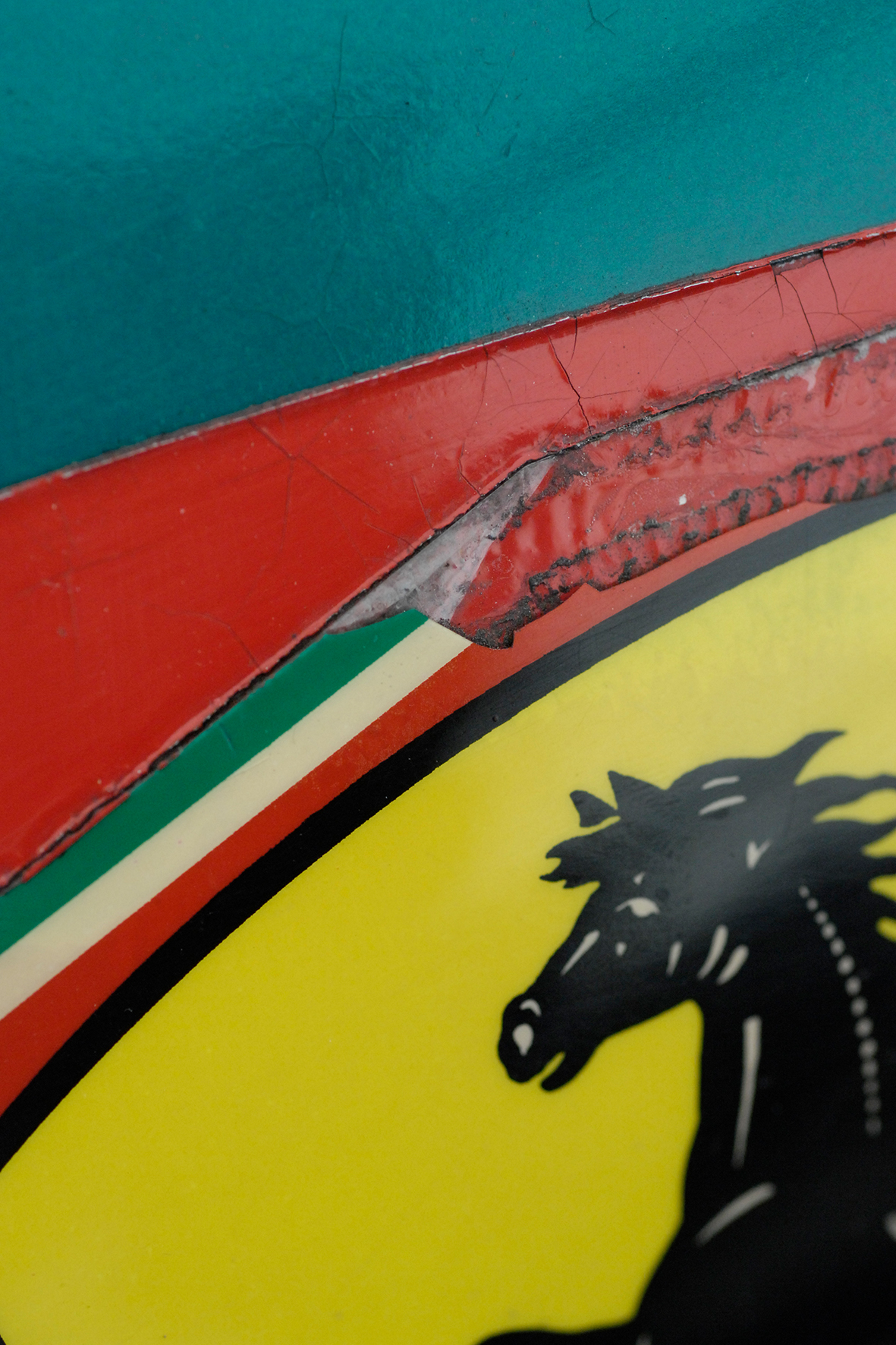 Especially the classic Ferraris has so many different details to reveal. Even when I have two 250 GT SWB just for example in front of my camera I recognize some difference in style between them and I try to capture this in my pictures. Wheel and rims, fuel caps, door handles, steering wheels, engine details and so many more exciting details.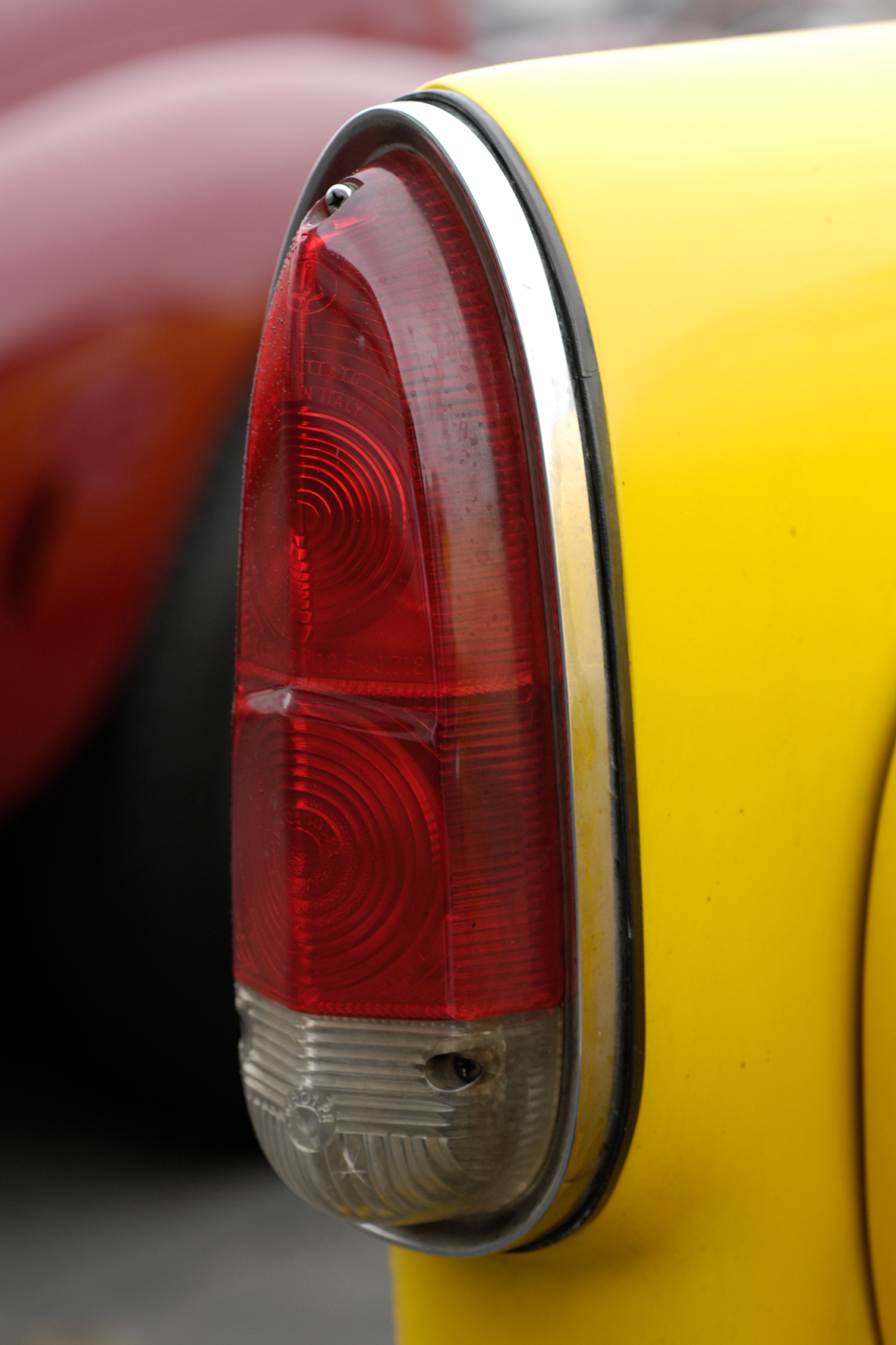 The designers of the cars created the details with passion , so the beautiful details created the whole look of old cars. Maybe the designers of the classic Ferraris would appreciate my close up look on their work. I do love taking pictures in that style, nothing else to see expect the detail and setting it in the right light. My pictures are not cropped in the post-production, what I see through the lens is what I want to have.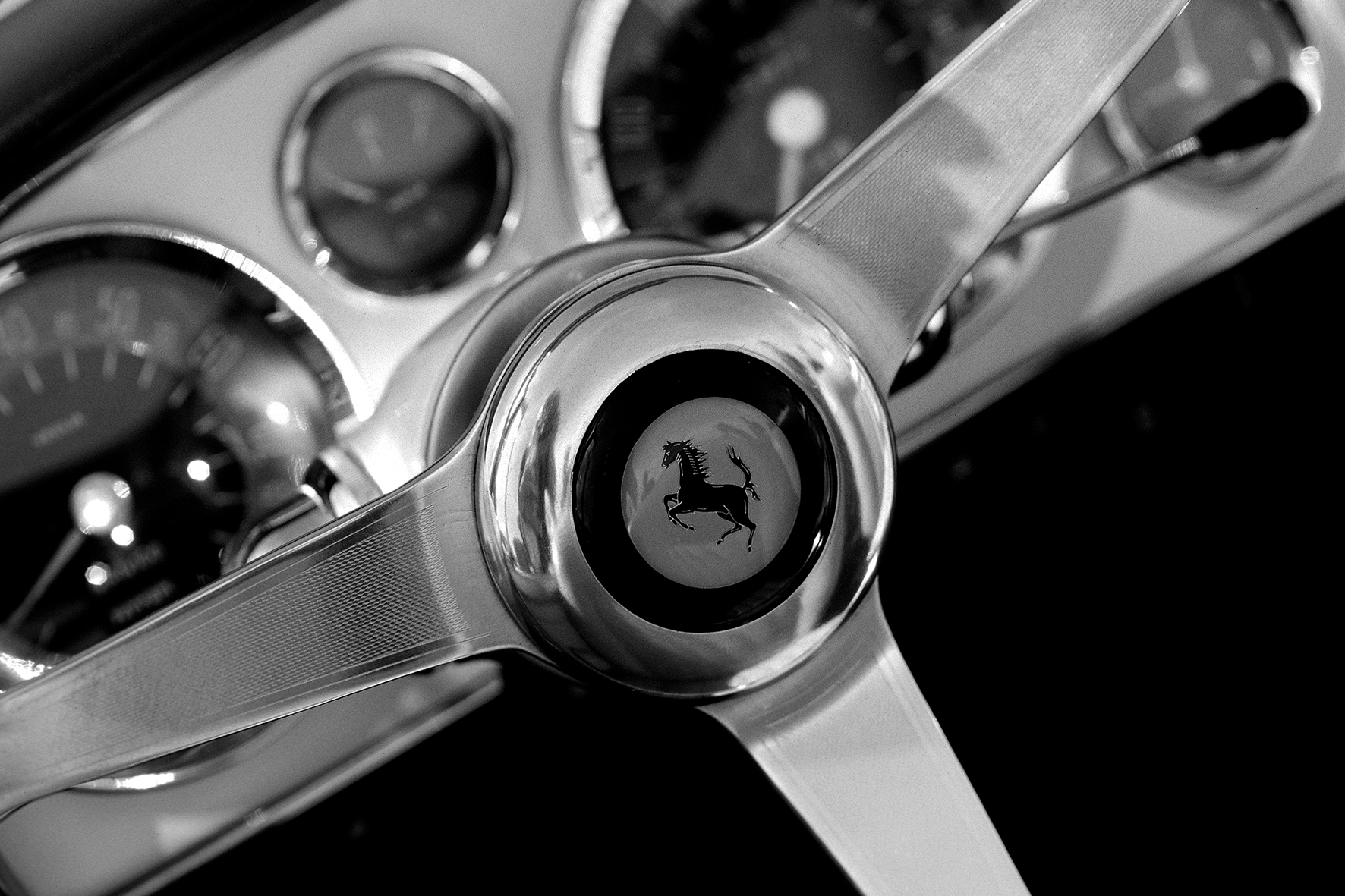 In my opinion this close up looks shows the soul of a car, shows what it is all about, what makes the difference and the value of the cars. Some of the pictures are in black and white, this makes the pictures and the details timeless, I think.
Enjoy watching the beauty on detail from my point of view.
Find out more about our photographer Ralph Lüker.