The second part of the Ferrari monochrome series is about the color yellow. Yellow is the color of the city of Modena, linked in so many ways to the Scuderia Ferrari.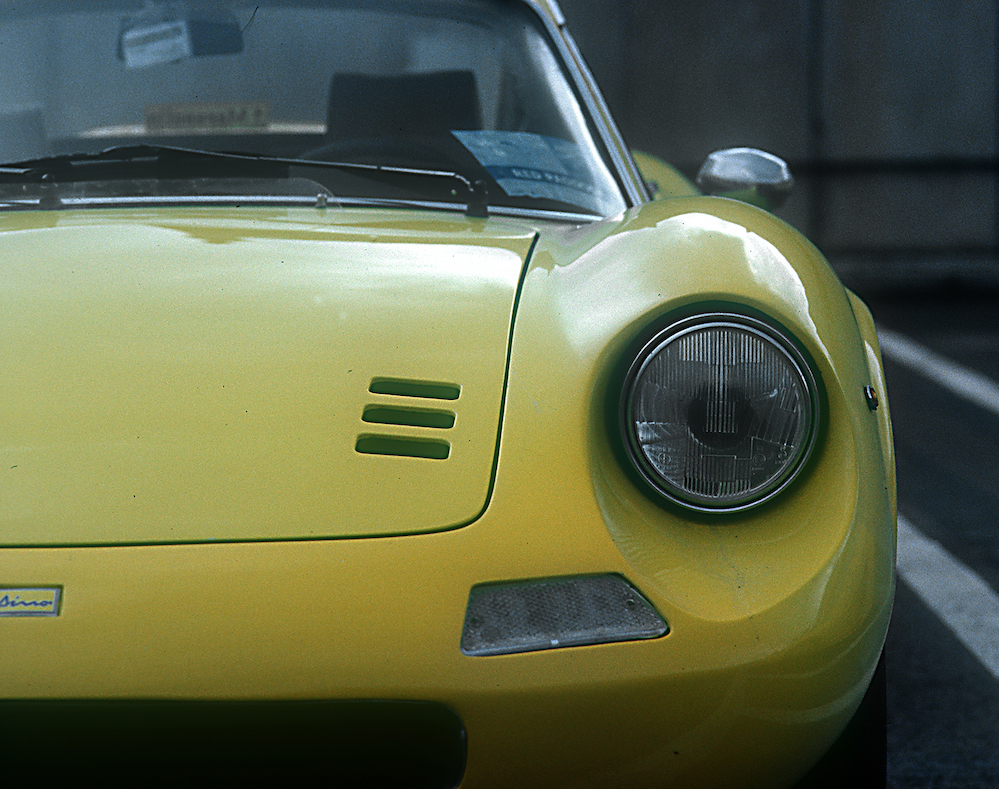 Yellow is of course also the background color of the famous Ferrari crest, which actually adorns all Ferrari's. The Belgian racing team Ecurie Francorchamps also painted their racing cars yellow, they weren't exclusively Ferrari's, but they were always yellow.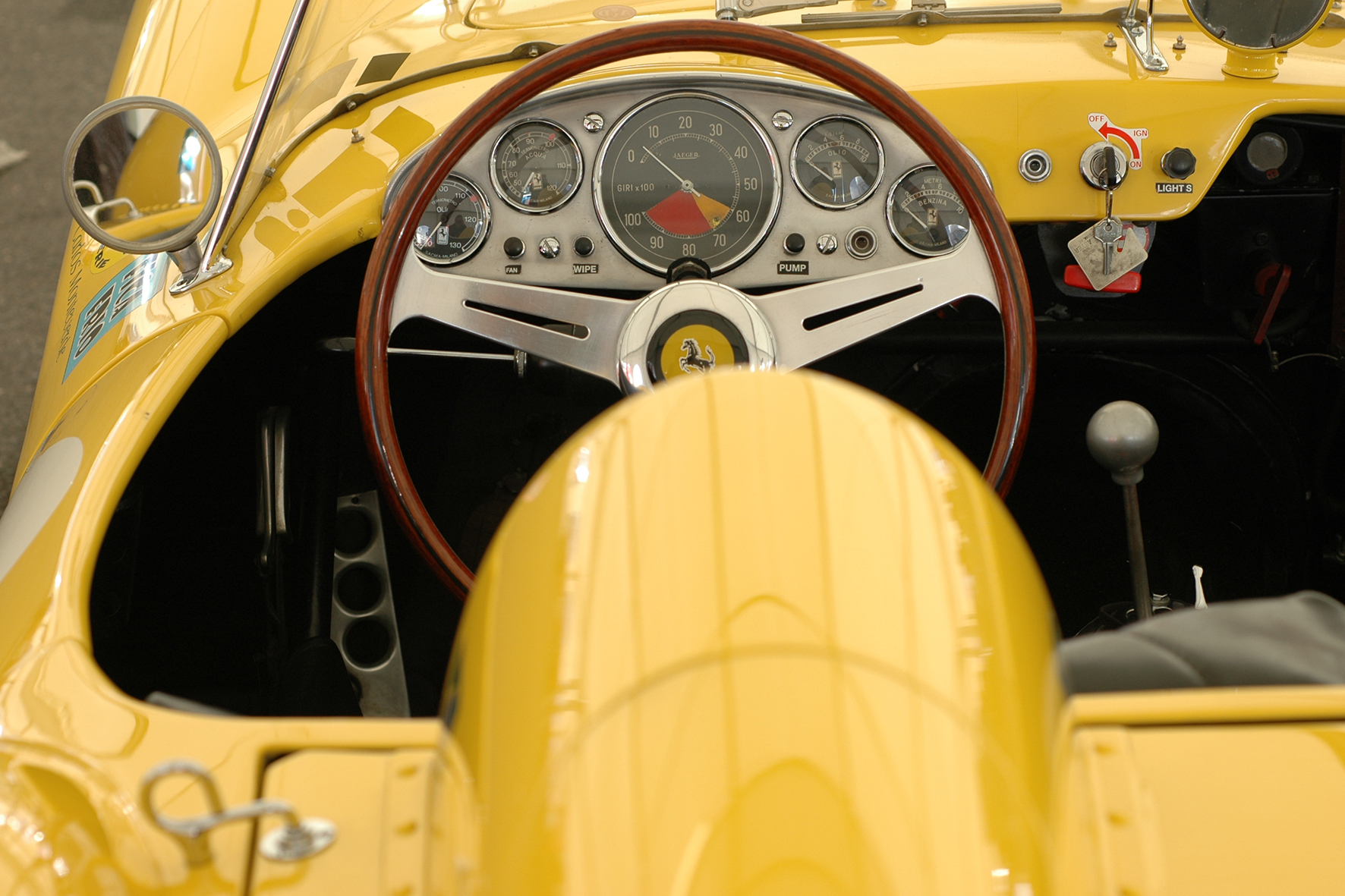 The image idea of this Ferrari series is always the same, reduction to the essentials and emphasizing the wonderfully designed details – it can be a window frame or a door handle. Everything is always designed with the greatest possible precision and outstanding passion.
Ferrari and its automobiles are part of the fantastic Italian way of life and culture.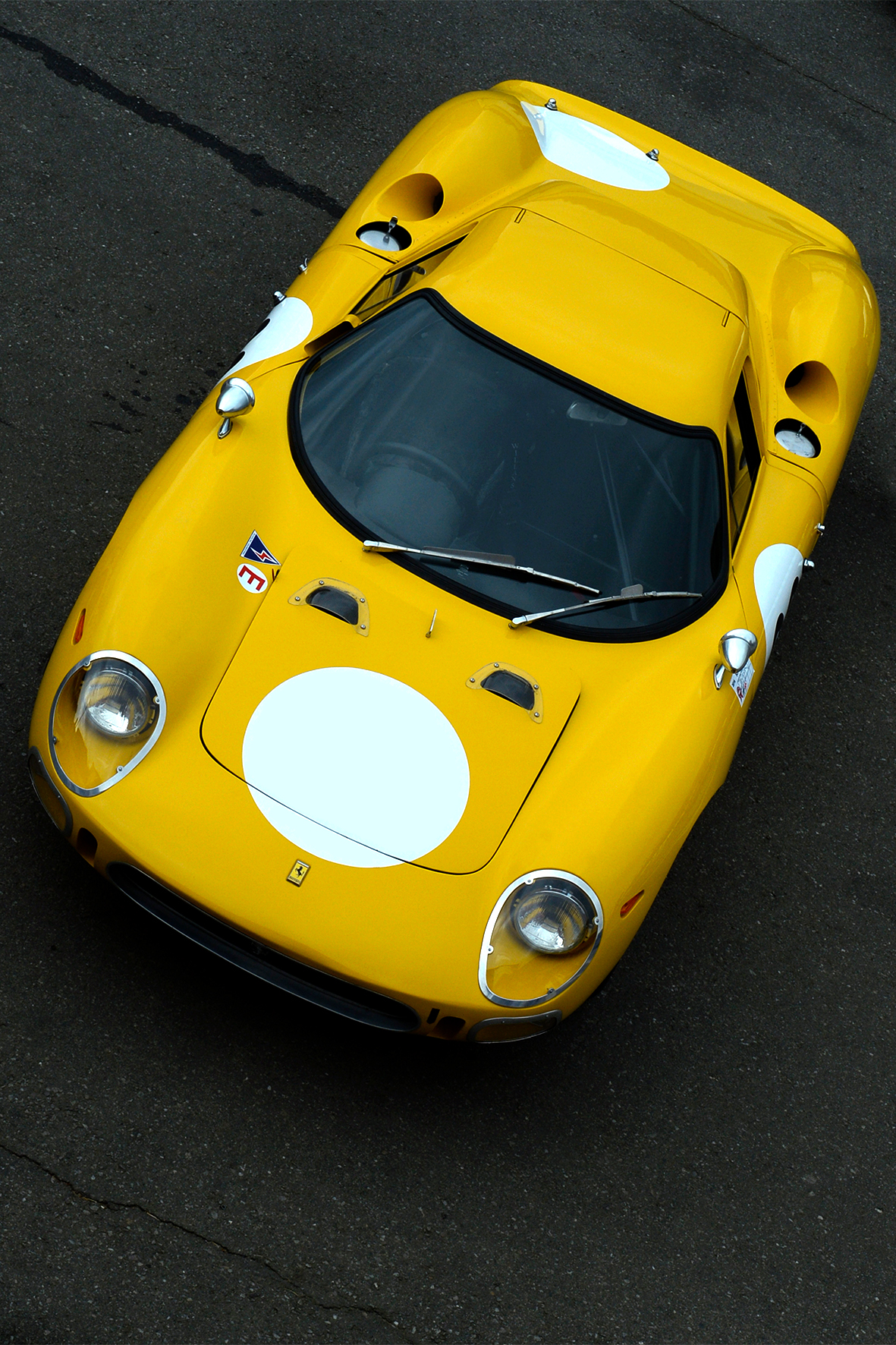 Pure fascination. Style and aesthetics are omnipresent. The loving handwork in the production of every Ferrari is always noticeable, even visible if you get close enough with the camera lens.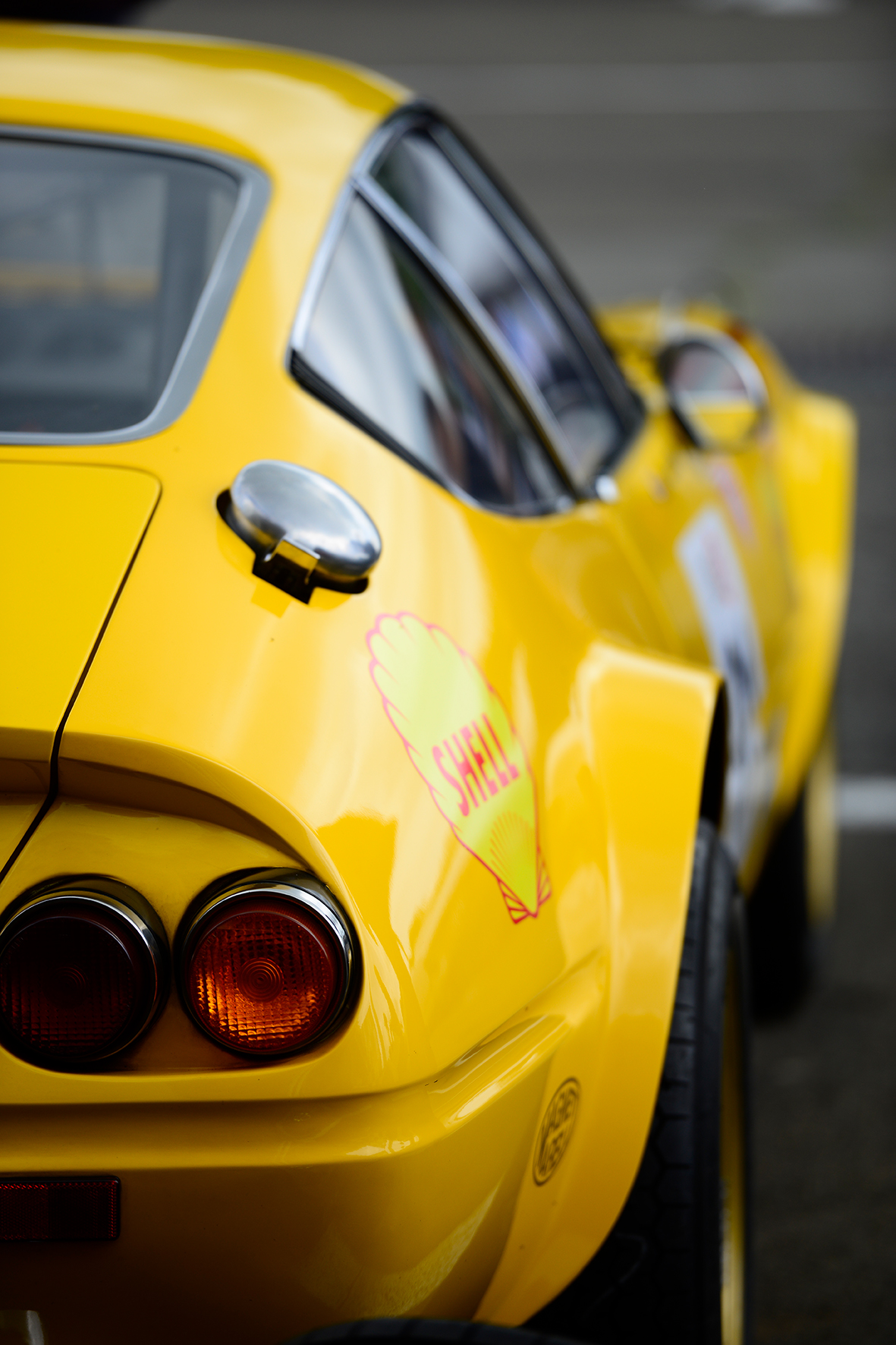 Yellow Ferraris are indeed rarer than red ones, but they are no less beautiful. The are very special to me and also very Italian. They are a little more elegant, not so aggressively sporty, a little understated, but always full of positive energy.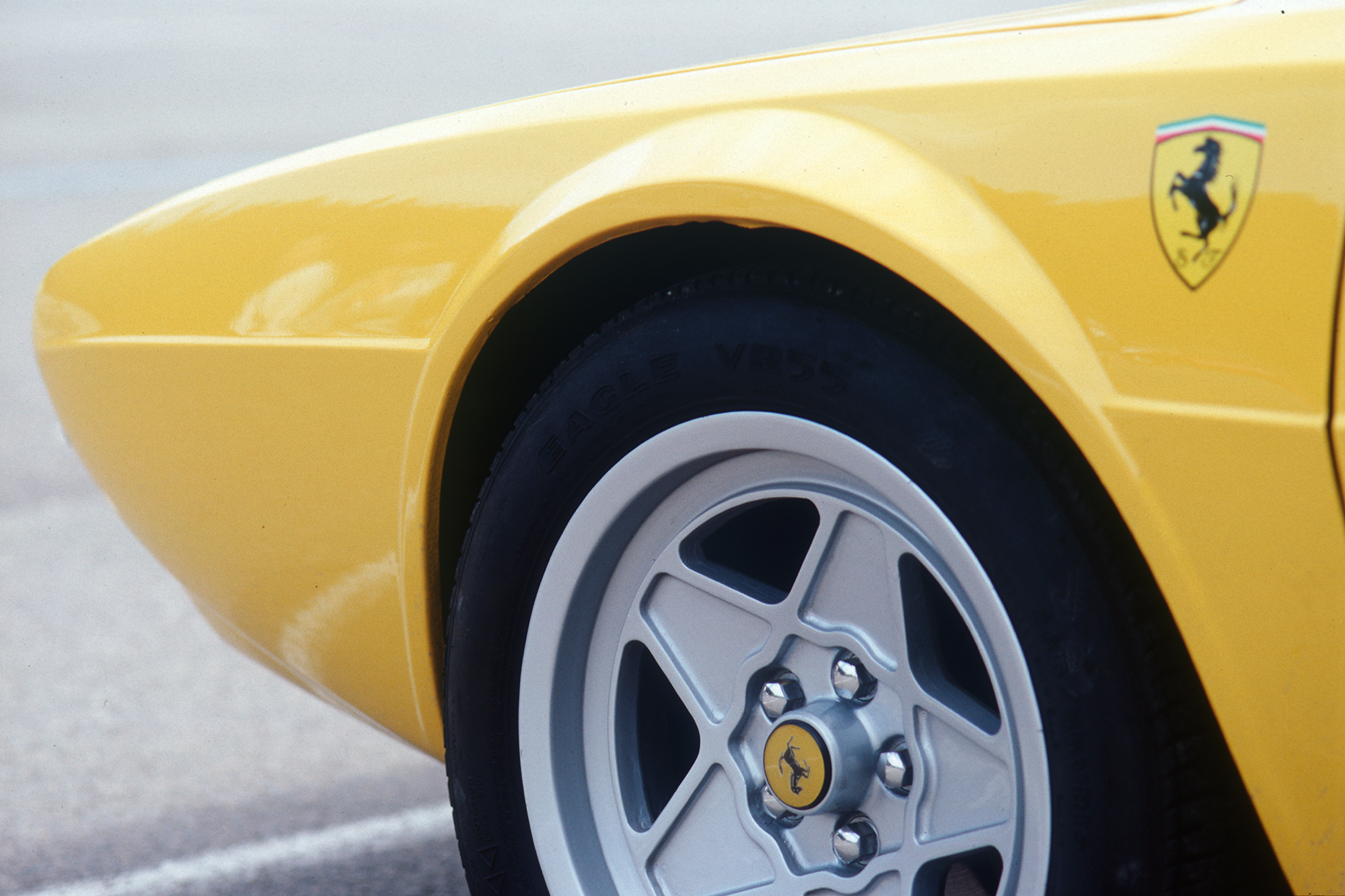 The Ferrari's pictured here are from different periods, some are very old like the 250 GT SWB or the 250 Testarossa. For both, the color yellow is rather rare, while it is almost typical for the Ferrari 246 GT Dino.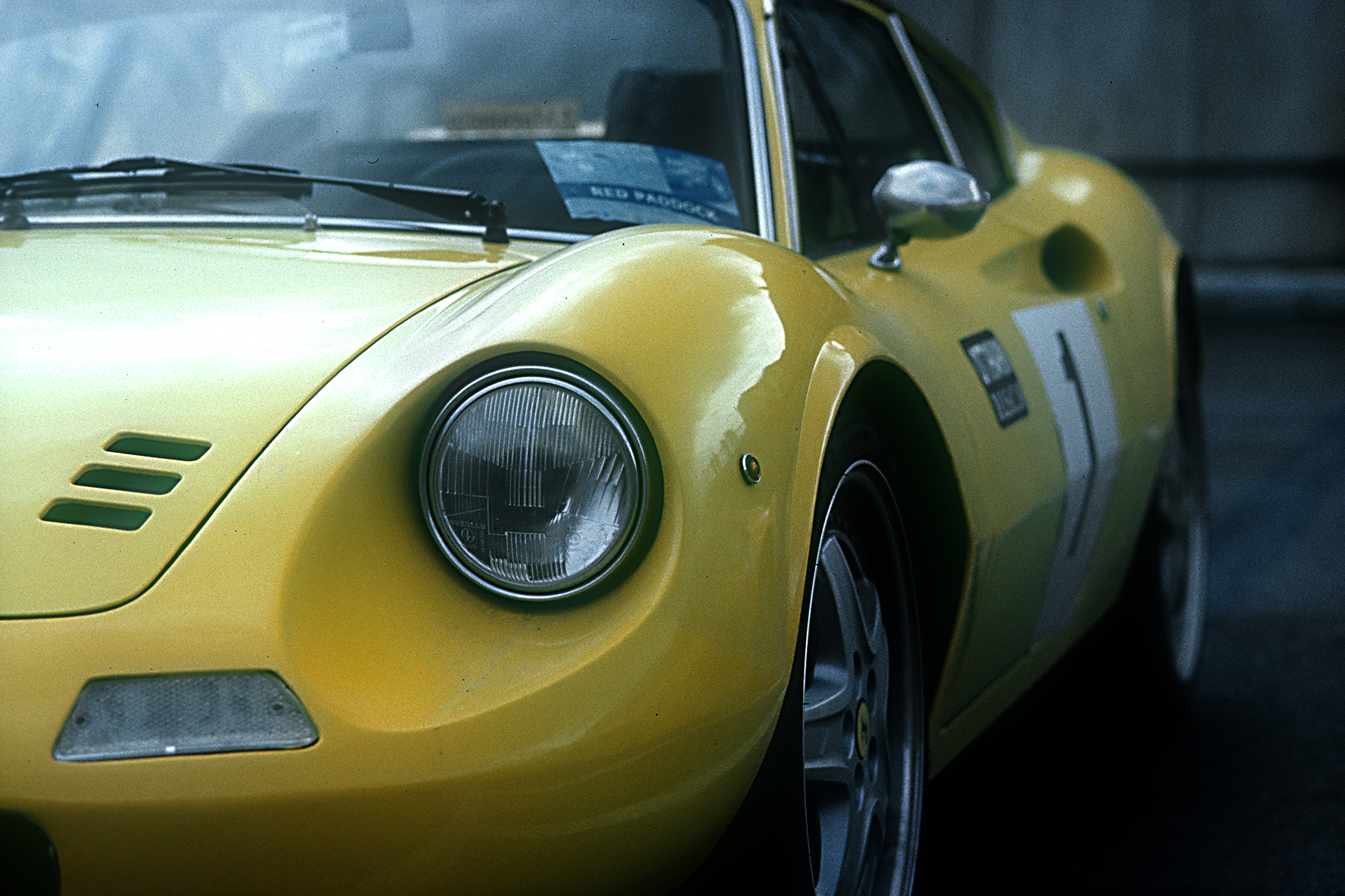 The yellow Ferrari 156 F1 is of course a replica, obviously there is not a single original vehicle left, apart from the fact that the Ferrari factory itself built an official replica a few years ago.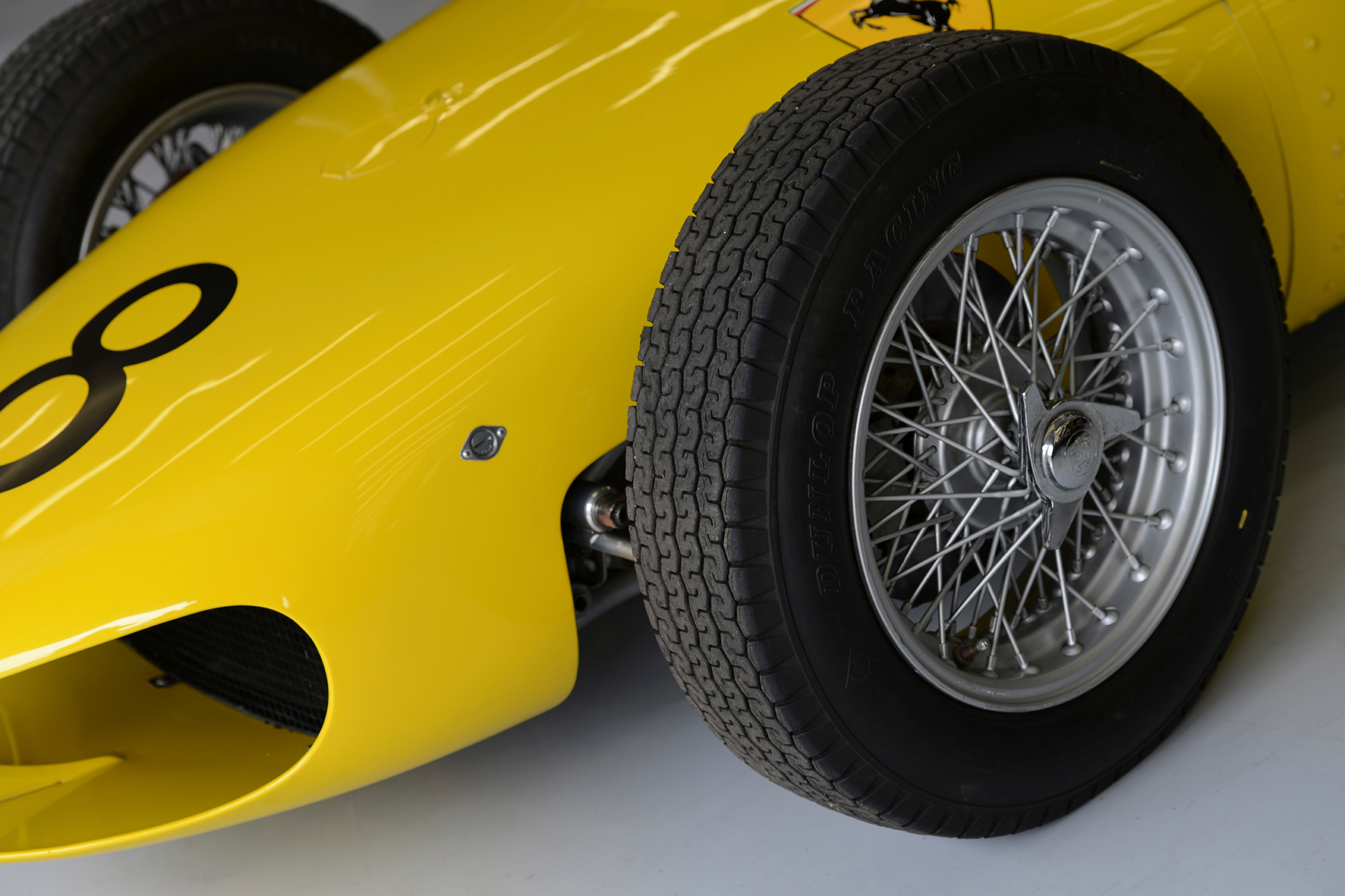 The Ferrari 250LM is painted in the colors of the Ecurie Francorchamps and is so extraordinarily beautiful in yellow, especially with the white dots for the start number.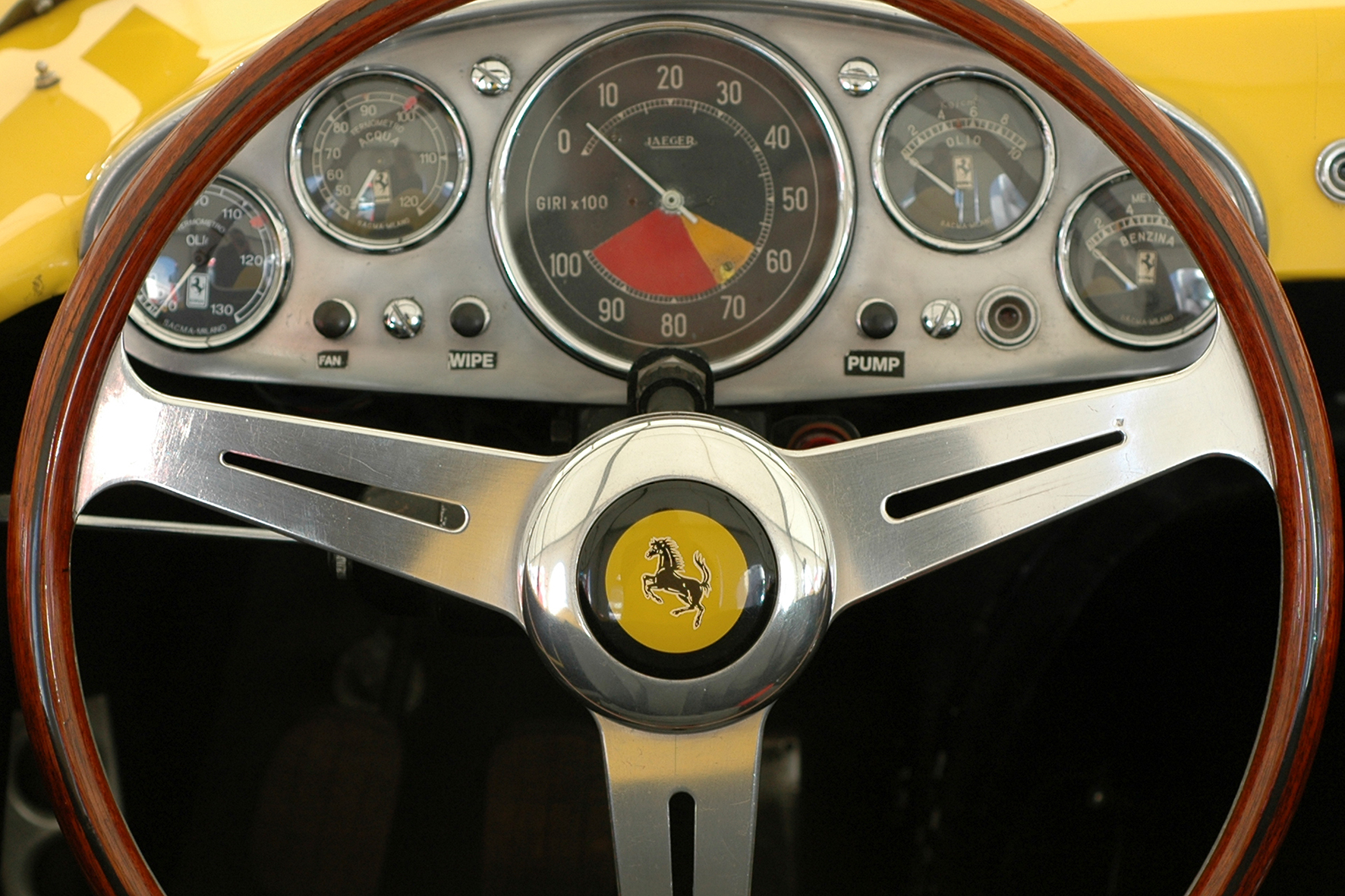 One of my favorites in yellow is the gorgeous Ferrari 308 GT4 designed by the Bertone design studio. The consequent wedge shape perfectly represents the zeitgeist of the early seventies. The successful proportions of this Ferrari are unparalleled.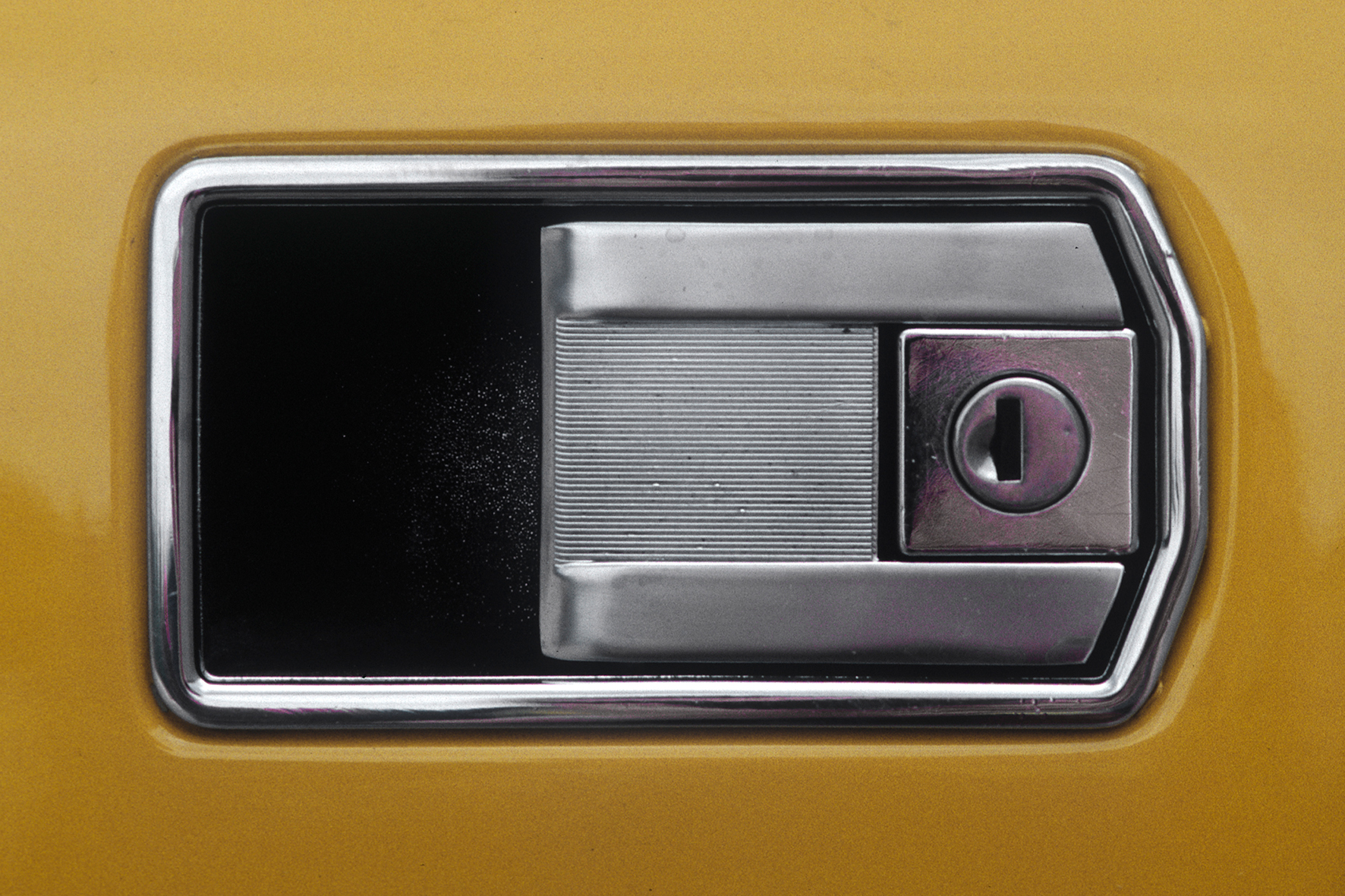 Finally there is a Ferrari 365 GTB Daytona and a 250 Gran Turismo Coupé to discover. Both in yellow, of course. Ferrari will always be Ferrari, whatever the colour is – these fantastic collectibles will always fascinate and captivate all senses. But painted yellow they are even more special and rare. Find out more about our photographer Ralph Lüker.