He used materials from the aerospace industry in a watch and invented sunglasses with interchangeable lenses: 50 years ago, Ferdinand Porsche founded his own design studio and became an influential designer of his time. His style: timeless, revolutionary, and iconic.
"Good design is honest design." Ferdinand Alexander Porsche
In 1979, a Yoko Ono press conference went down in the annals of design history when she sported the P'8479, a small, but important, accessory. For years to come, the artist and former life partner of John Lennon rarely made a public appearance without these ­sunglasses. In fact, they even became her trademark.
The P'8479 is just one of the numerous style icons developed by Porsche Design over the past 50 years since Ferdinand Alexander Porsche (F. A.) and his brother Hans-Peter founded the company in 1972. The talented designer was viewed as a down-to-earth visionary who forgoes all the bells and whistles, focuses first and foremost on function in his designs, looks for innovations in technology and materials, and subscribes to purism with incorruptible quality standards. To this day, he continues to influence Porsche Design's work – but not because he defined a specific form of design, but rather an attitude. In this way, the agency is always on the lookout for the next classic, for timeless designs, in order to develop new products such as the Exclusive sunglasses with their interchangeable lens mechanism. The design has remained unchanged for more than 40 years, with around eleven million pairs of these sunglasses sold worldwide.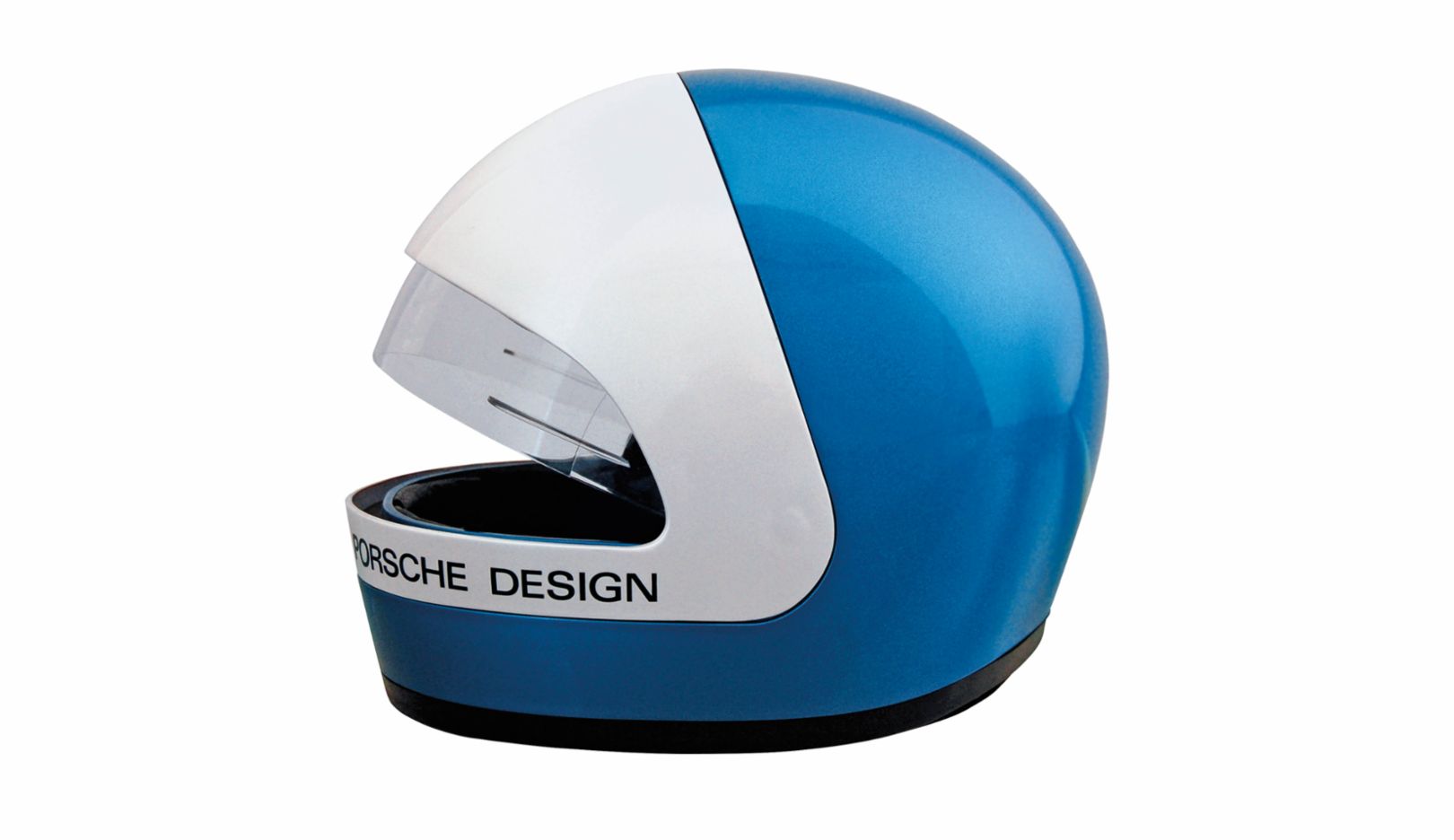 The success story began when the designer, who died in 2012, was still a child, as his philosophy was based on profoundly practical facts. He describes his first attempts in an interview: "There were no toys to buy in 1949 and the years that followed. So we invented, designed, and built our toys ourselves." From the beginning, the top priority was always function. His brother Hans-Peter, too, remembers F. A. being something of a pragmatic intellectual. "Once our mother gave us a basket full of eggs to paint," he says. "Using the metal construction kit, F. A. then built a machine with a rotating holder in which to clamp the eggs."
Creative Personality: Ferdinand Porsche
F. A. was also shaped at a young age by the countless hours he spent in the ­former Porsche development and design office in Zuffenhausen. The place Porsche once recalled as his playground. "I absorbed everything I saw and heard like a sponge and was happy and proud to be a part of it." The first youthful attempts were soon followed by professional design. The designer joined the company in 1958, assumed responsibility for the newly established Design department in 1962, and a short time later created the 911, an unmistakable line of one of the world's most successful sports cars.
With the foundation of Porsche Design, Ferdinand Alexander Porsche ultimately expanded his creative influence from the automobile to product and industry design. But the sports car remained a point of reference. When leather is taken from the vehicle interior for use as a watch strap, the contours of a rim serve as inspiration for the rotor of an automatic watch, or cases can be ­configured in the original colors of the vehicle paint, the origin is self-evident.
F. A.'s design philosophy was characterized by pragmatic precision. In his eyes, a coherently designed product does not require any "bells and whistles." His ­agency's first product, the Chronograph I, is a testament to this conviction and boasts a design that ultimately stands the test of time. The world's first watch designed all in black started a trend that would influence generations of watches.
And thus began a new era for the founder of the design agency. He made the ­decision to start the company once all the family members had withdrawn from the sports car manufacturer's ­operations. F. A. began by designing ­classic accessories – watches, glasses, and fountain pen holders. The product port­folio has since expanded significantly and ranges from toothbrushes, perfumes, colognes, and toasters to electric ­kettles, computers, fashion, and even the design of entire buildings like the Porsche Design Tower in Miami. In ­addition to focusing on function, ­Ferdinand Alexander Porsche was always looking for references to special ­materials, which is how Porsche Design launched the first titanium ­chronometer in 1980. Until that point, the precious metal had only been used in aerospace. Ferdinand Alexander Porsche viewed this as a translation of his own functional standards in material form, which is also visible with the Tec Flex ballpoint pen that goes by the understated name of P'3310. With its woven stainless steel, this pen has an exclusive look and has since become another classic.
Each of these classics makes F. A. Porsche's legacy all the stronger, as his attitude influences style and his guidelines are part of the brand ­identity. According to F. A., creations should be, for example, "honest and uncom­promising," "innovative and conceptual," "luxurious and puristic," and "timeless and high quality." Principles that still apply to this day and on the basis of which Porsche Design develops each and every product. And these guidelines ­ultimately also reflect the iconic simplicity of F. A. Porsche, who once described the central ideas of his design philosophy as follows: "If you consider the function of a thing, sometimes the form comes about on its own."
PORSCHE DESIGN: THE COMPANY
Porsche Design is an exclusive lifestyle brand established in 1972 by Ferdinand Alexander Porsche and his brother Hans-Peter. Along with the Porsche Lifestyle brand and Studio F. A. Porsche in Zell am See, Austria, the agency is managed by the Porsche Lifestyle Group. All Porsche Design products are still developed at Studio F. A. Porsche to this day. With offices in Zell am See, Berlin, Ludwigsburg, Los Angeles, and Shanghai, the design agency also caters to an international clientele.
Report by Porsche (first published on newsroom.porsche.com)
Photos by Dirk Böttcher