Car owners trust Canepa´s motorsport team to deliver the expertise to restore and run their vehicles at the highest level. Here are some actual featured cars, which are for sale in their amazing 70.000 square foot facility at Santa Cruz/California. The Canepa experience is like none other.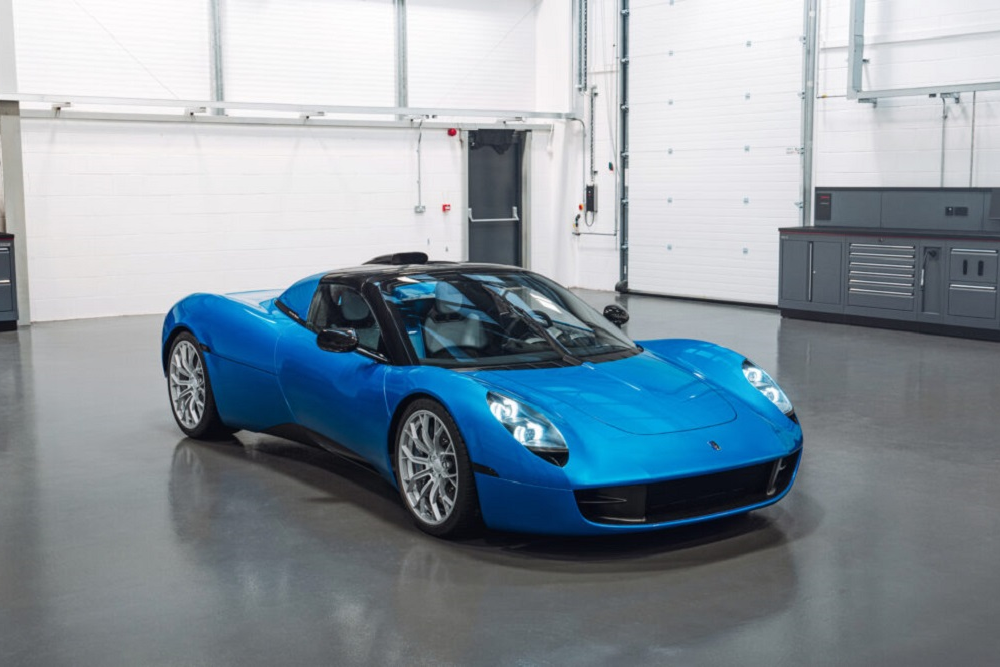 Gordon Murray Automotive T.33 Spider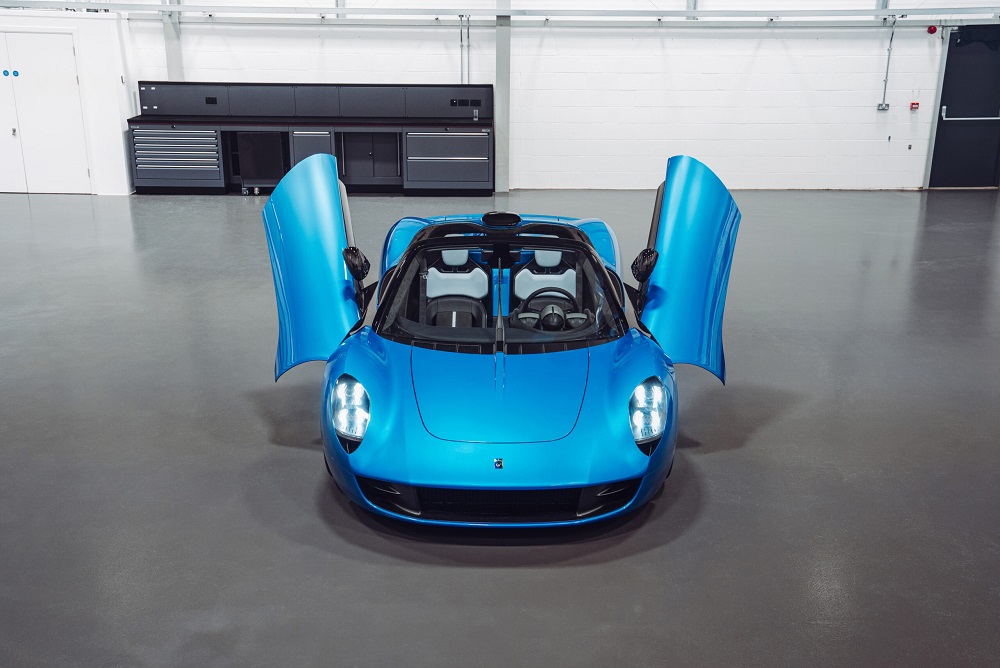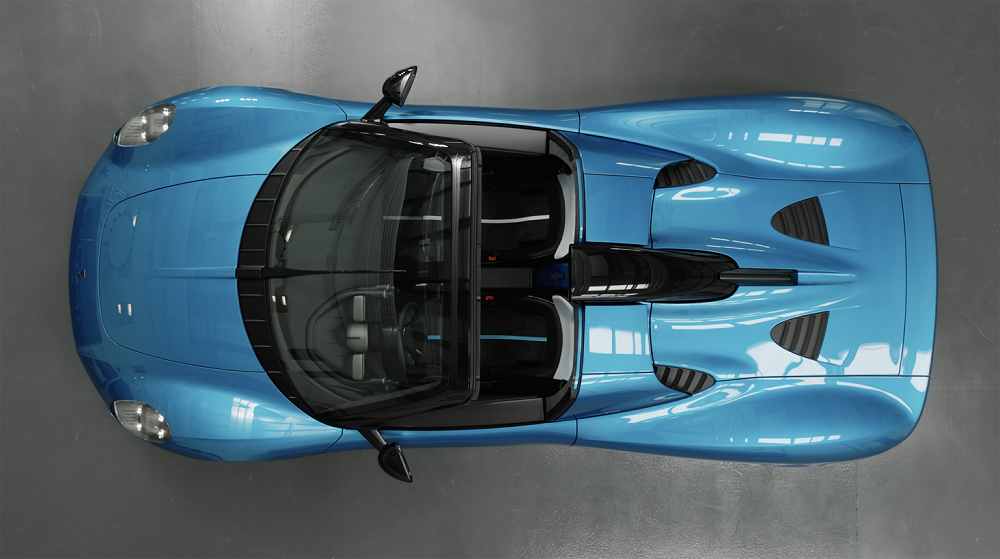 Beautiful, timeless design
Two removable roof panels and a rear drop glass deliver an authentic Spider driving experience with an unmistakable soundtrack
Design vision
In addition to all-new surfacing from the A-pillar rearwards, the Spider's fixed rear section of roof provides rollover protection, optimises stiffness and is integral to the body design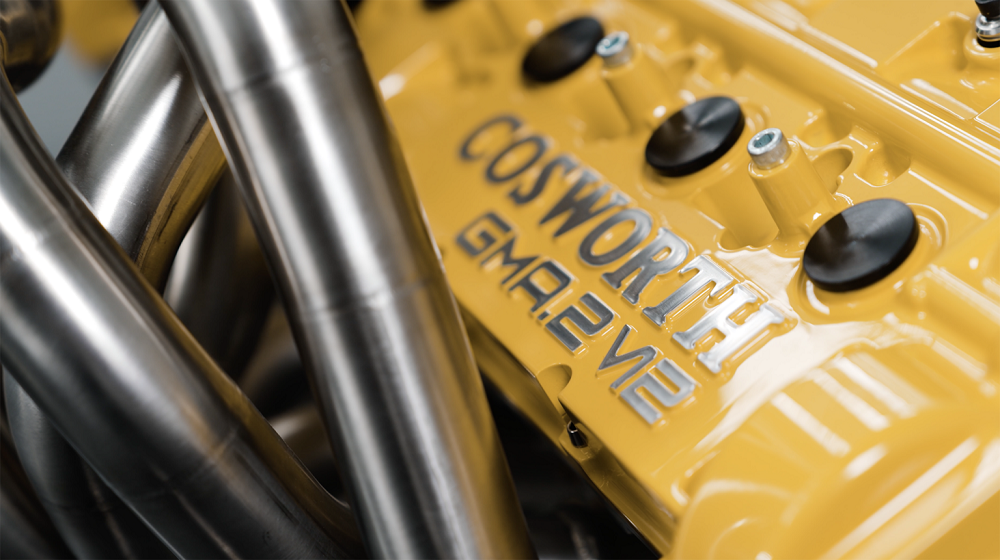 Pure driving experience
Naturally-aspirated 617 PS Cosworth GMA.2 V12, manual transmission, rear-wheel drive and lightweight construction deliver unrivalled responsiveness and driver involvement
A truly usable supercar
The carbon composite roof panels can be stowed in the 115 litre front luggage compartment, with twin side lockers providing an additional 180 litres of storage space
Only 100 production cars will be made
Like all GMA road cars, production of T.33 Spider will be strictly limited to 100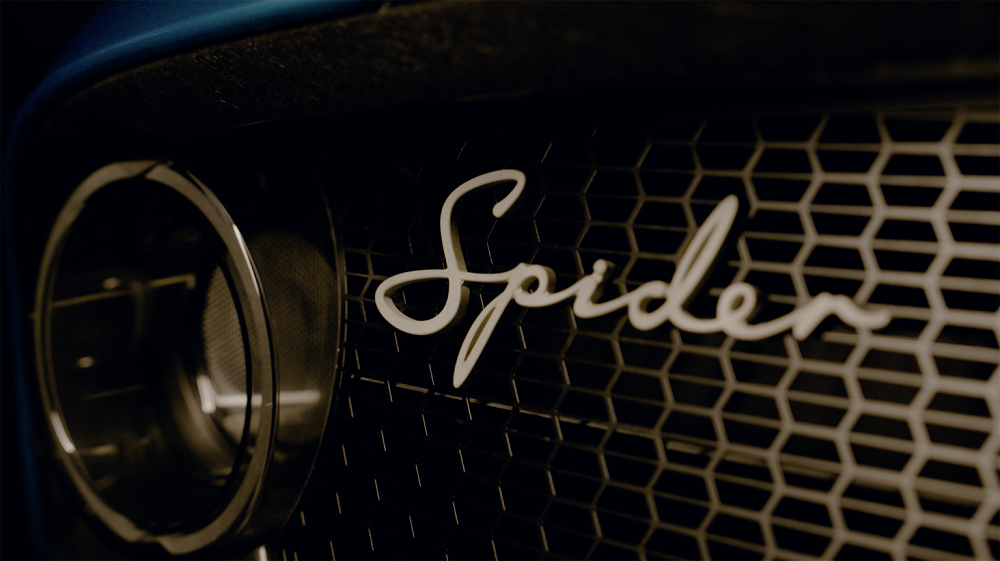 Curated by design
T.33 Spider exterior and interior options have been curated by the Design team into four themes – including one with a palette inspired by Gordon Murray's love for a tropical shirt
Defined by the seven GMA core principles
Driving Perfection, Lightweight, Engineering Art, Premium Brand, a Return to Beauty, Exclusivity and a personalised Customer Journey
World-class craftsmanship
T.33 Spider is shaped around iStream® Ultralight carbon fibre monocoque technology and will be hand-built alongside T.33 at GMA's new bespoke facility at Windlesham in the UK.
---
1965 Porsche 356SC Cabriolet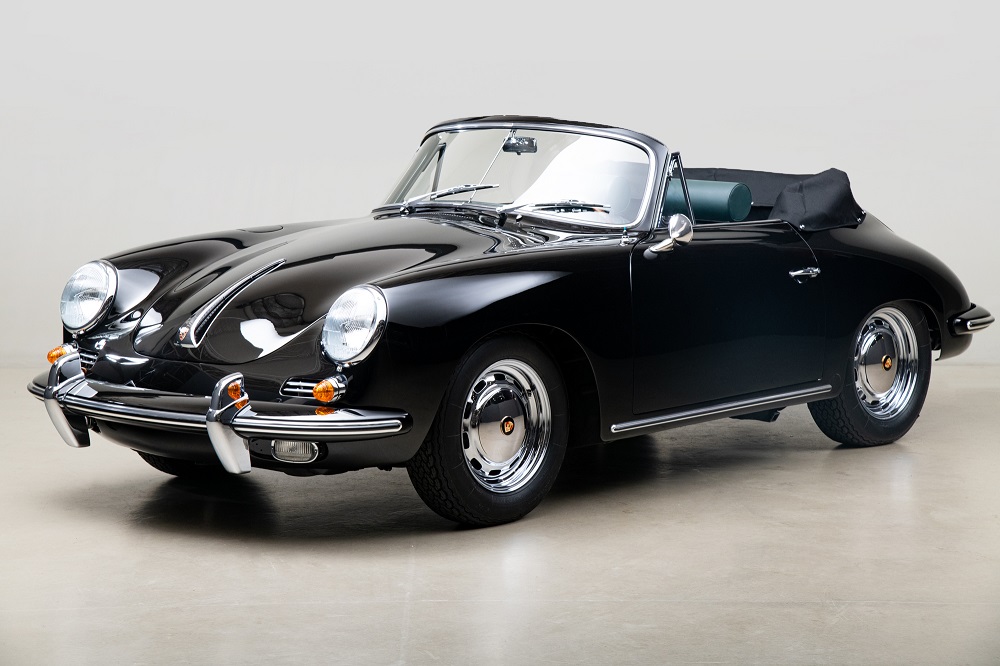 Among Porsche enthusiasts, there is a never-ending debate about which model is the ultimate 356. The Speedster has long been regarded as the most collectible, and does enjoy a certain purity that is very attractive; however, the later Cabriolet enjoys functional and mechanical updates that make the cars more pleasurable to drive in the real world.
Thus, enthusiasts wishing to enjoy their cars are mostly attracted to the 356 "SC" Model Cabriolet, with their higher horsepower and largest displacement engines, refined transmission, and increased stopping power with disc brakes, this 356 represents the ultimate evolution of the open 356.
---
2019 Ford GT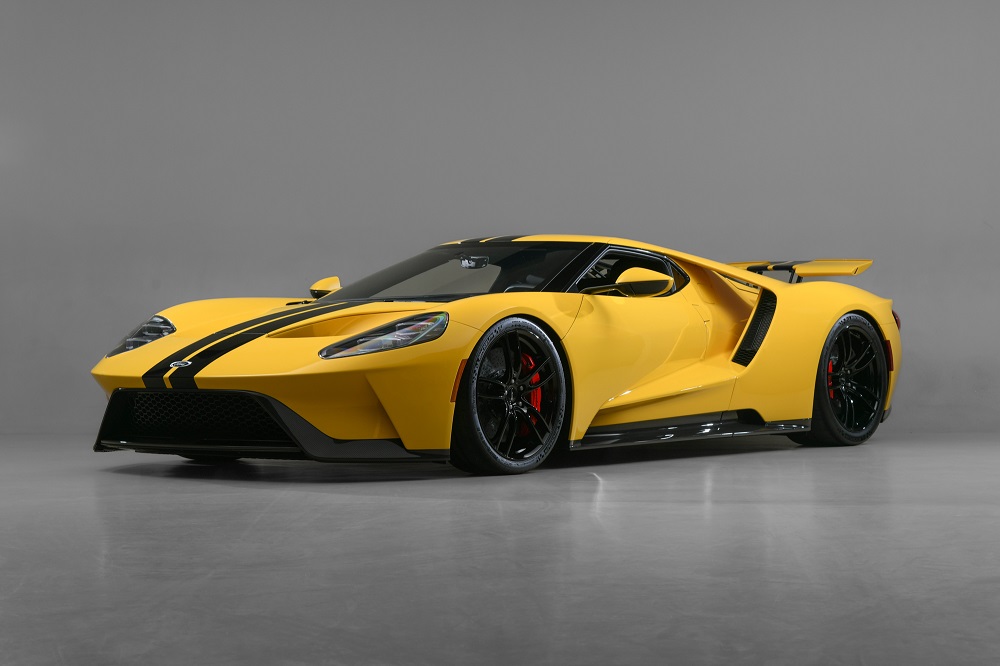 "Innovation in design meets pure performance in the return of the legendary Ford GT." The Ford GT story follows a 50+ year timeline. The original Ford GT40s were built to break Ferrari's seemingly unshakeable grip on the 24 Hours of Le Mans race. In 1966, they took 1st, 2nd, and 3rd place at Le Mans, proving that Ford, an American manufacturer, could run with the European contenders and dominate them.
The Ford GT name would lay dormant for almost 40 years, seeing its revival in 2004 with the new Ford GT road cars. These were developed to be street cars first, comfortable and easy to drive, with 550 horsepower to enjoy. Fast forward to 2015's Frankfurt Motor Show, and the all-new Ford GT is revealed. It is announced that the Ford GT is set to go racing in both IMSA and the World Sports Car series, spearheaded by the Chip Ganassi Racing team.
Much like the fateful race at Le Mans 50 years ago with Ford's triumph, Ford's GT under Chip Ganassi Racing took to 1st in class at the 24 Hours of Lemans in 2016, cementing the modern car's place in racing history as its predecessor had done before it.
---
1997 Porsche 993 C2S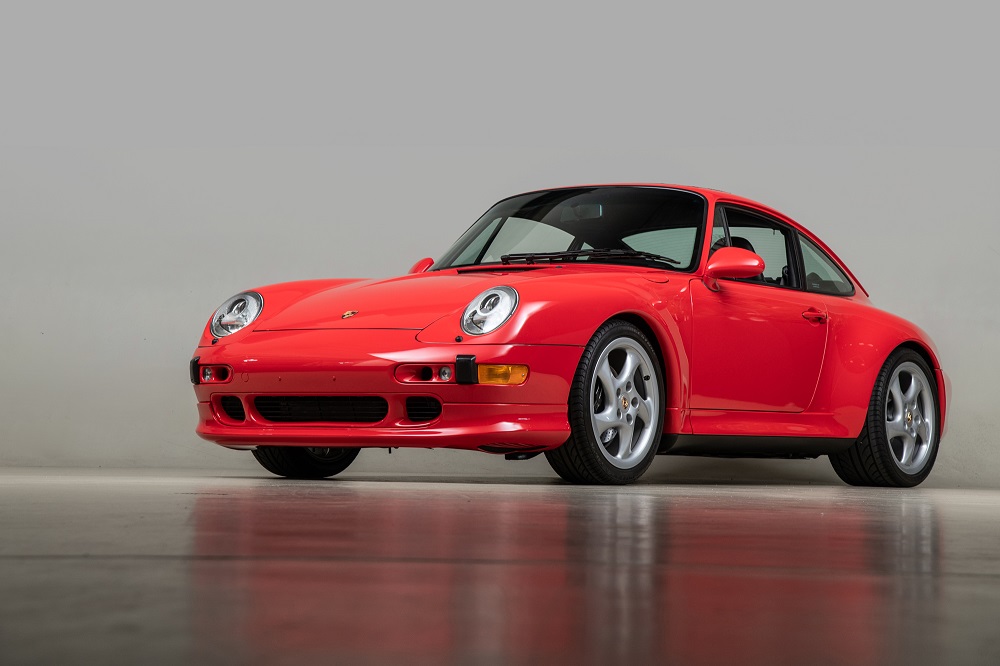 The last of the air-cooled Porsche 911s, the 993 is the final evolution of the storied air-cooled lineage from Porsche. The 993 boasts all of the innovations and refinement that Porsche learned from building the 911 for 30+ years, creating a simple yet distilled package of excellent driving dynamics, everyday comfort and accessible performance.
The C2S uses the same wide body as the coveted 993 Turbo but retains the purity of the 911 with only rear wheel drive and a 6-speed manual transmission. With an incredible amount of mechanical grip, boasting all of the updates to the 993 platform and a direct driving experience with enough power to get into trouble with, the 993 Carrera S is a fantastic performer in all conditions.
---
1968 Mercedes-Benz 280SL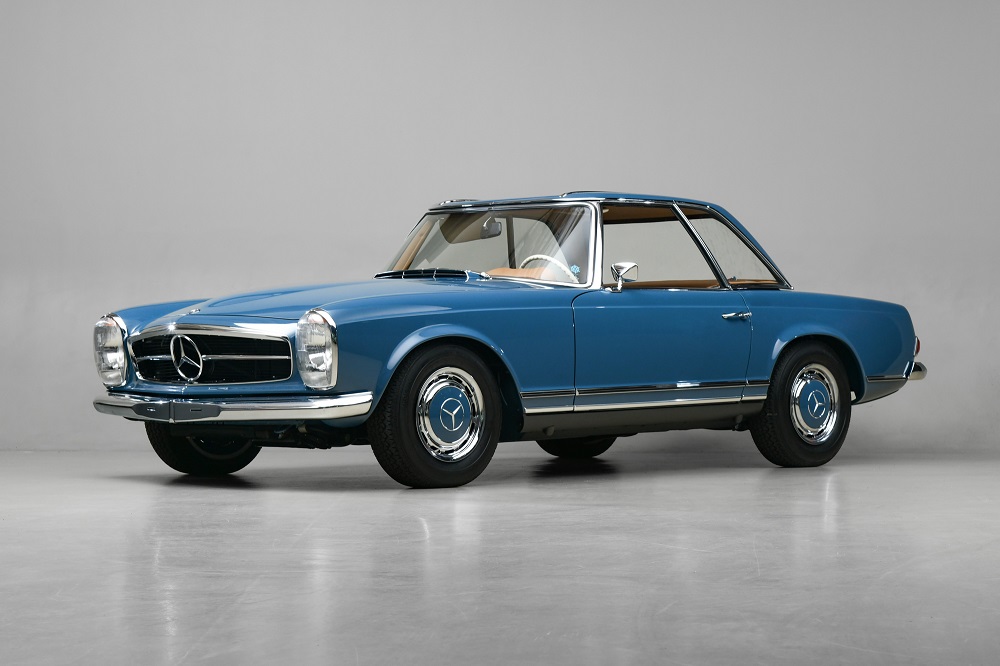 Mercedes-Benz introduced the 230SL, a brand-new roadster that would eventually replace the 190SL and 300SL, in the spring of 1963. The 230SL "Pagoda" was an exquisite two-seat convertible with sharp lines and upright headlights that was developed by Paul Bracq and adhered to Mercedes' new design philosophy. The 230SL was given a large three-pointed star in its grill as a nod to the 300SL, which was already recognizable.
The hood, door skins, trunk lid, and tonneau cover were all made of aluminum to reduce weight. Due to the optional removable hardtop's slightly concave roof, which resembled a pagoda, the moniker "Pagoda" was immediately embraced. These SLs are now regarded as masterpieces of design, despite being divisive at the time of their introduction.
---
1984 Roush Protofab Mustang Trans Am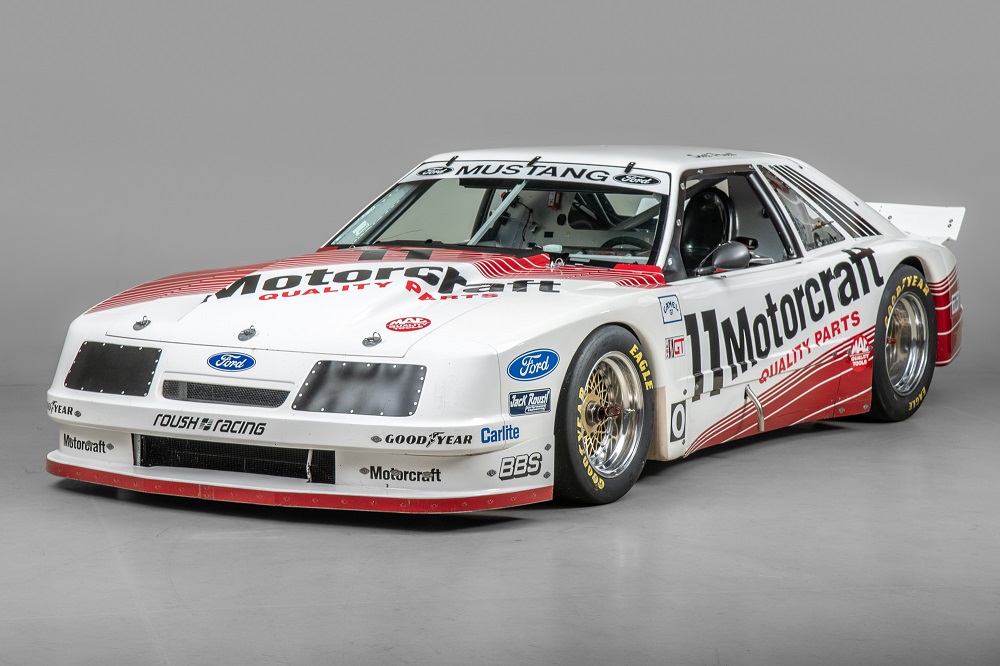 Ford hired Jack Roush to build and enter a Mercury Capri in the SCCA Trans-Am Championship before the 1984 racing season. Roush, who is a specialist in engines, enlisted the assistance of the specialized business Protofab to build the custom chassis. Charlie Selix founded Protofab, which hired engineers Bob Riley and Gary Pratt to develop the chassis.
The Trans-Am cars of the 1980s only vaguely resembled the road cars they were built on; they were very much a silhouette formula. The Protofab built Roush Capri had a steel tubular frame and fiberglass body. Roush concentrated his efforts on the Ford V8 with high-performance natural aspiration. The engine was capable of producing at least 650 horsepower and as much as 800 horsepower later, despite only having one carburettor.
If you are interested in more news click here.
---