Grand Prix Classics is offering this Porsche 356A Carrera GT Coupe for sale.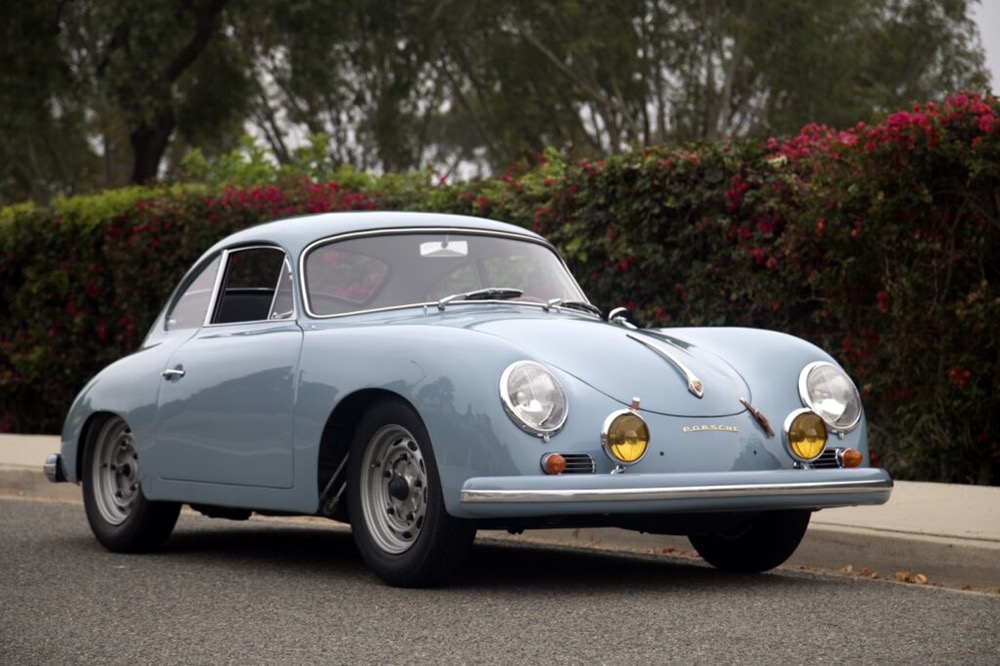 Make: Porsche
Model: 356A Coupe
Type: Carrera GT
Year: 1959
Chassis#: 108089
Color: Meissen Blue
History: Porsche factory records show 108089 was built in June 1959 as an aluminum paneled GT. Then shipped to Argentina Porsche importer and Distributor Anton Dory in July 1959. Very few aluminum paneled Carrera GT Coupes were built and only in 1959, which was the last of the 356A series cars. They were homologated competition cars with unique features prepared for racing in the FIA GT category. Porsche Argentina raced this GT in the World Championship of Makes 1000 KM of Buenos Aires in 1960 with Porsche factory support. It had several class and outright wins. 1st overall in the Rosario 1960. Driven by Argentinian Formula One driver Roberto Mieres. Porsche Argentina was also racing an RSK Spyder at the time. It was exported from Argentina in 1989 to Switzerland, where it is restored by Porsche marque experts C Tanner of Kreuzlingen. It was raced in premier historic events such as the Tour Auto by Claude Ruiz Picasso, the son of Pablo Picasso. Imported to California in 2017 it is restored by Grand Prix Classics. Then sold to a collector in New Hampshire. The ownership is known and well documented.
Condition: Around the mid 1990's being first restored by Marque expert C. Tanner in Switzerland with photos and records of the work. Then after some use in European Historic events, the engine was rebuilt by German 4 cam Porsche expert Karl Hloch in 2015. From 2017 to 2018 the car was extensively refurbished by Grand Prix Classics at a cost of about $170,000. Photos and records available. This included a disassembly of the car, refinishing of the under carriage. Paint correction and touch up. Complete gear box rebuild, complete suspension and brakes rebuild. Refurbishment of small original parts and sourcing of numerous other original parts. The alloy seat shells were repaired. Interior reupholstered in correct materials. Instruments and wiring redone. Engine service. Sourced steel alloy original spec wheels. New tires. The engine was rebuilt by Road Scholars at a cost of $63,000. In 2023, it is upgraded to 692/3A Abarth specifications. An outstanding very correct example with original upper body panels. A correct 692/3 series plain bearing 4 cam engine. Unique to this late series car. Rare correct late series Solex P11 44 carburetors. Ready for historic rally events, races, or the car show circuit.
GT Features: The GT was quite different from the GS in that it had the rare factory competition parts. They are the last evolution of the 356A Carrera. The superior plain bearing 692/3 series 1.6 liter 4 cam engine. Plexi glass side windows on pull straps, aluminum lightweight seat shells, close ratio gear box with limited slip differential, special exhaust, large alloy finned drum brakes from the RSK spider, large competition fuel tank, steel alloy wheels, no bumper guards and alloy bumper trim, body reinforced for rigidity. No rear seats. Wood steering wheel. These GT Carrera competition cars were about 200 lbs lighter than the GS touring versions and the engine produced considerably more power.
Of Note: A stunning late series alloy paneled Carrera GT with 692/3 4 cam engine, a documented history, and a documented restoration. It still retains its original body panels with VIN number stampings in the front hood hinge, both doors, and rear engine lid Beautifully turned out in original Meissen blue, ready to drive or show. In the Sprenger-Heinrichs Carrera book – Edition Porsche Museum.
Click here for further information
---
collectorscarworld is partnering with the most renowned classic car specialists and dealer-ships in the world. We always offer selected rare and sought-after collectors cars and supercars for sale and every day a special car is featured for one of our partners. The passion for classic cars is diverse, sometimes it concerns the beauty of forms that can be admired at a concours, sometimes it is the smell of rubber , old leather and gasoline at a racing event or trip in the sunset.
Or its a classic car you have great memories with or which your parents owned a longtime ago. Classic cars and supercars are an expression of the lifestyle that someone shares with other petrolheads, and which is immortal, enduring and always a lot of fun. If you are looking for a special car or need support in the evaluation and history of cars, please contact us at info@collectorscarworld.com
---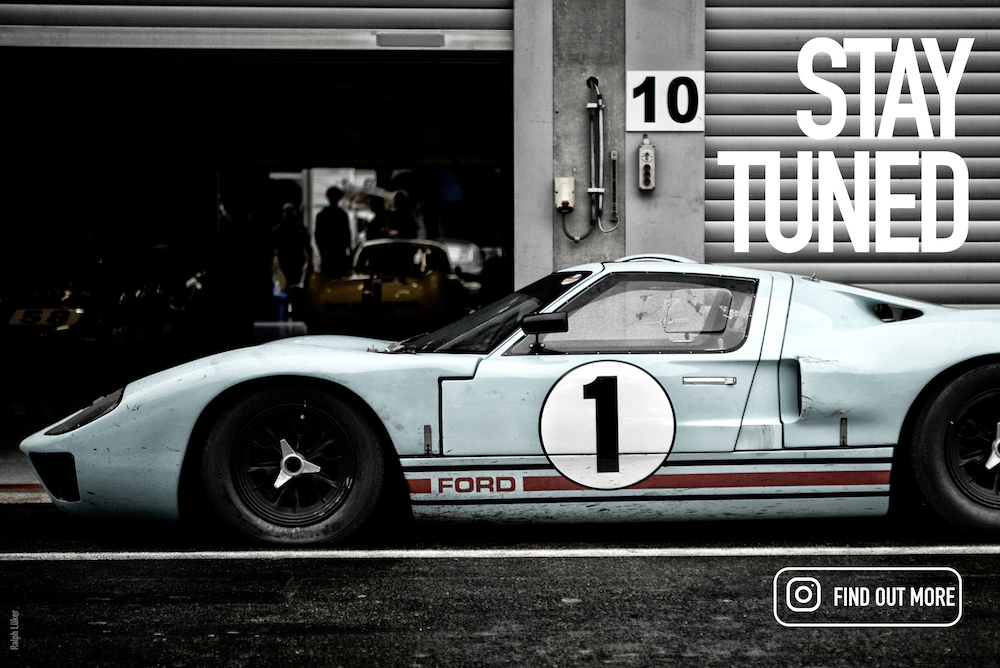 Interested in further "Cars For Sale"? Click here.