The Enduro represents a lightweight truck camper with a pop-top design, skillfully constructed using ultra-light composite materials such as fiberglass and epoxy layered over a foam core. This construction technique serves a dual purpose: reducing the overall weight of the camper and rendering it exceptionally well-suited for off-road journeys.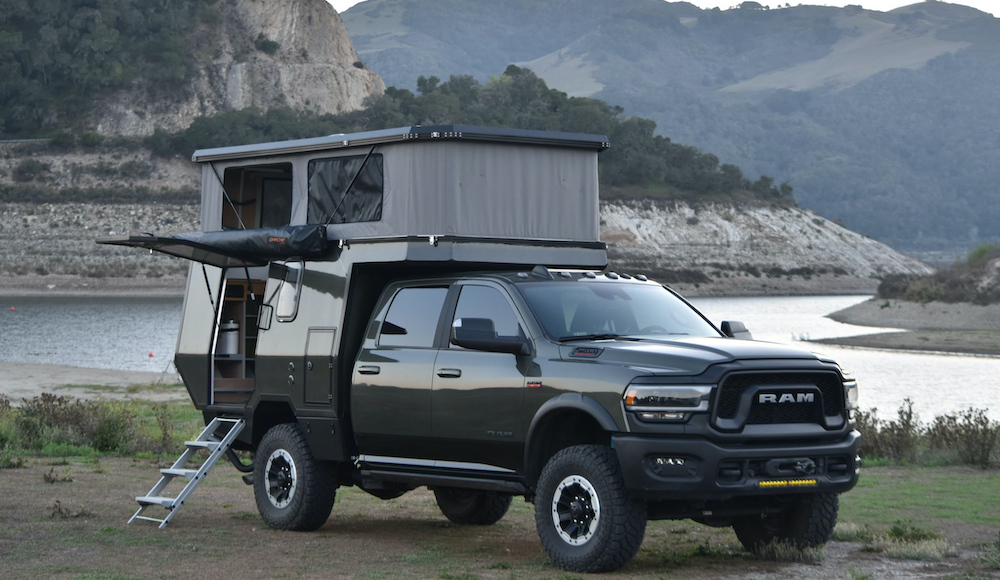 Despite its emphasis on lightness, the SuperTourer doesn't compromise on comfort or spaciousness. It offers an abundance of luxury features, including a 130-liter Isotherm refrigerator, a 98-liter water tank, an induction cooktop, a sink, a versatile Lagun table, and a sofa bench for socializing.
Moreover, it provides an 80 x 68 sleeping alcove platform, air and water heaters, an outdoor shower, an integrated awning with a sun shade, a rearview camera, a composting or dry-flush toilet, and various power options, such as a 230-watt solar charging system and a 600 Ah lithium-ion battery.
In comparison to camping vans, the Enduro Truck Camper not only presents a more affordable alternative but also exhibits greater durability, making it the ultimate choice for intrepid off-road enthusiasts.
Click here for further information
more information: endurocampers.com
---