BIG, Icon and Texas-based hotelier Liz Lambert have joined forces to reimagine the infamous nomadic campground hotel El Cosmico in Marfa, Taxas.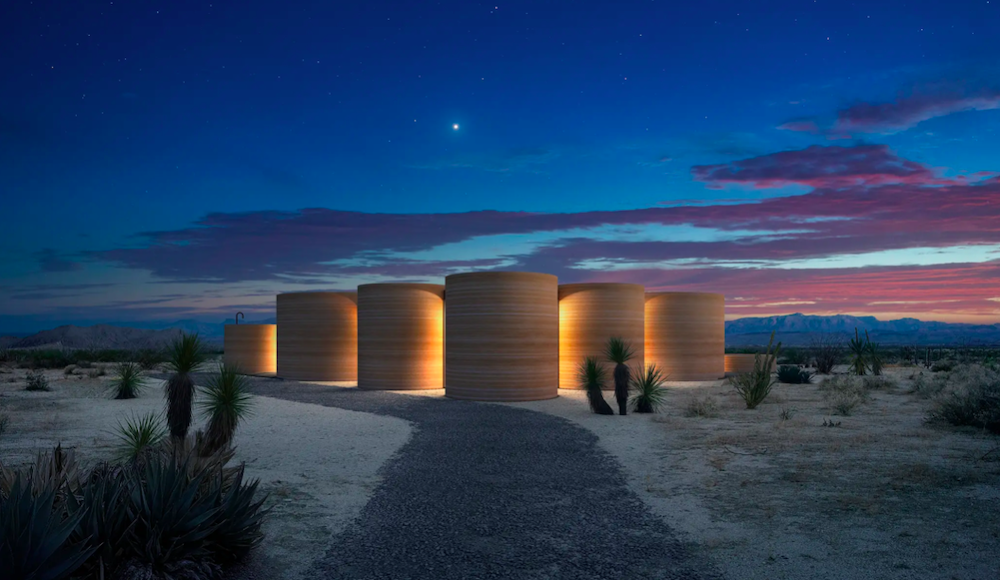 The new 62 – acre community will feature large-scale 3D-printed structures including domes, arches, vaults and parabolic forms, enhancing the guest experience with a pool, spa, and shared communal facilities. Breaking ground in 2024, El Cosmico will continue to celebrate the convergence of creative culture and the minimalistic natural environment of the Marfa landscape.
To celebrate the project, a partnership with The Long Center for the Performing Arts brings taste of El Cosmico to Austin, Texas during SXSW. The 3D-printed pavilion combines the architectural design themes planned for El Cosmico in Marfa in a single, sculptural space for culture and community in the heart of downtown Austin.
Click here for further information
more information: big.dk
---