E1 is the first electric raceboat championship sanctioned by the Union Internationale Motonautique (UIM), the world governing body of powerboating. E1 holds an exclusive license with the UIM to promote a racing series on the water powered solely by electric.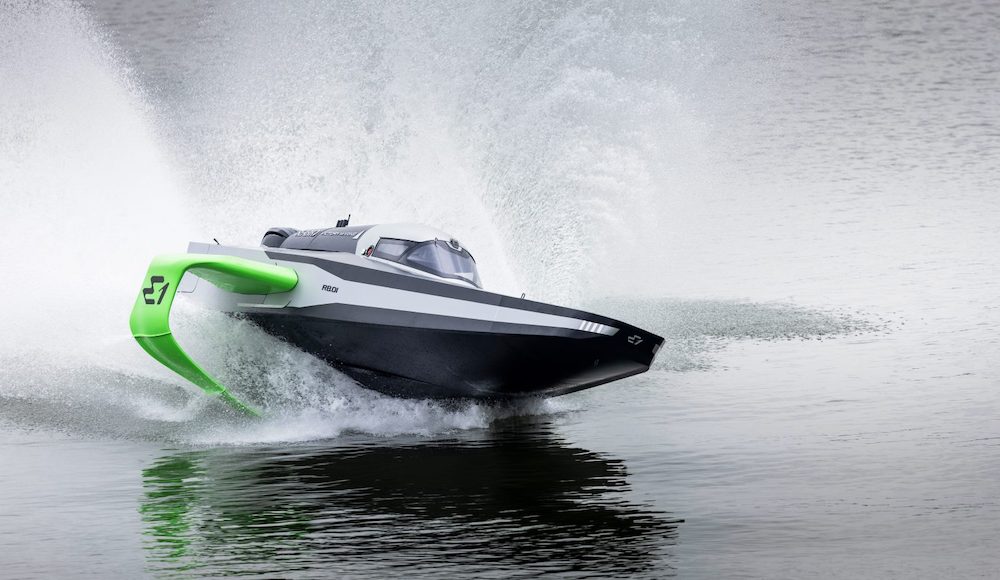 The championship was established to create a new, competitive on-water racing proposition based on clean technologies to protect our waters and coastal areas.
A Revolutionary New Raceboat
Central in every category of racing is the vehicle, or in this case the vessel, which the competitors will race with. In the E1 World Championship, the pilots will fly above the water's surface behind the wheel of the RaceBird using innovative hydrofoil technology. The boat is the brainchild of Norwegian designer Sophi Horne and was brought to life together with naval architect and marine engineer Brunello Acampora.
Transforming Marine Mobility
E1's philosophy has been inspired by the success of other forms of electric racing and how they act as a platform to accelerate sustainable technologies. Series co-founders Alejandro Agag and Rodi Basso aim to apply that same ethos to racing on the water and help decarbonise future leisure boats. Along with being a proving ground for electric technologies, E1 is also committed to making a positive impact beyond racing.
Click here for further information
more information: e1series.com
---