Black Bridge Motors build on over a century of design innovations, the Mark IV uses only the most reliable, tested and proven powertrains from one of the world's largest automotive manufacturers.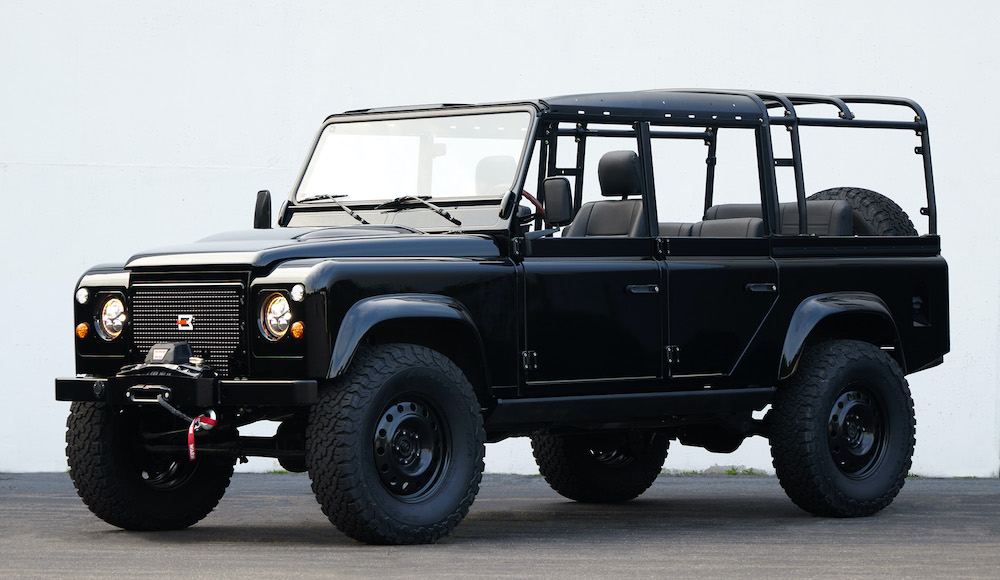 Each Defender Mark IV build comes standard with the ultra-reliable and proven 430HP 6.2 Liter LS3 Chevrolet Corvette engine from General Motors Performance. Looking for more? Upgrade to the 650HP 6.2 Liter Supercharged V8 LT4. Both power plants come with a 24 Month/50,000 mile warranty. Nothing comes close to the reliability and power of a Black Bridge Defender Mark IV.
ENGINEERED TO PERFORM
The Mark IV is built around one of the world's most tested, mileage proven, off-roaded and awarded chassis on the road today. We respect the devoted engineers, designers and builders before us by utilizing a foundation built with a purpose and proven over millions of test miles. Mated to a ⅜" thick aluminum body designed specifically for our application, our Defender Mark IV delivers a classic vehicle experience with modern day reliability, comfort and performance both on and off-road.
HIGH-PERFORMANCE BRAKING
Gone are the days of old vacuum-assisted braking systems. Black Bridge has engineered and developed a hydraulically-assisted braking system to give the driver the ultimate in stopping confidence and performance. With all four corners equipped with up to 2000 PSI of clamping force, the Mark IV offers the ability to upgrade to higher performance braking options developed by the 425x Formula 1 Grand Prix-winning brake system manufacturer: Brembo. The Mark IV stops as well as it goes.
LONGEVITY AND DURABILITY
We understand that superior vehicle durability matters. The Mark IV is equipped with technology to enhance traditional engineering disciplines. With options for heavy duty steering rods, adjustable panhard bars, and fox racing remote reservoir shocks, these suspension and steering packages are built to stand the test of time. The Mark IV's supporting components take this legendary SUV to new heights and guarantee the longevity to take you the extra mile.
About Black Bridge Motors
Black Bridge Motors was founded on the idea that merging modern technology with golden-era automotive styling would create the ultimate driving experience. Their goal is to provide all of the benefits of classic car ownership without the hassle of old machinery, excessive maintenance and inconveniences. Black Bridge Motors build the car you've always wanted, the way you never thought possible.
Their designers, engineers and technicians will walk you through the process of your custom build from initial concept to final assembly and delivery. Along the way, every step of the process is driven by you, the customer, and your unique vision, the end result being a truly one of a kind vehicle.
Click here for further information
more information: blackbridgemotors.com
---