The term handcrafted is thrown around a lot these days. It has become a trend – a marketing ploy – that can obscure the true genius and skill of people like Calum Pryce-Tidd of deBolex Engineering. His range of customised motorcycles are handcrafted works that have earned the attention of Hollywood, as well as the modern collector. Using a combination of traditional and innovative metal shaping techniques, Calum and his team strip-back stock motorcycles and reimagine them as unique looking beasts. The stunning db25 series is their take on the legendary Ducati Monster, while the exclusive one-of-ones include a Buell XB9 and Kawasaki ZRX.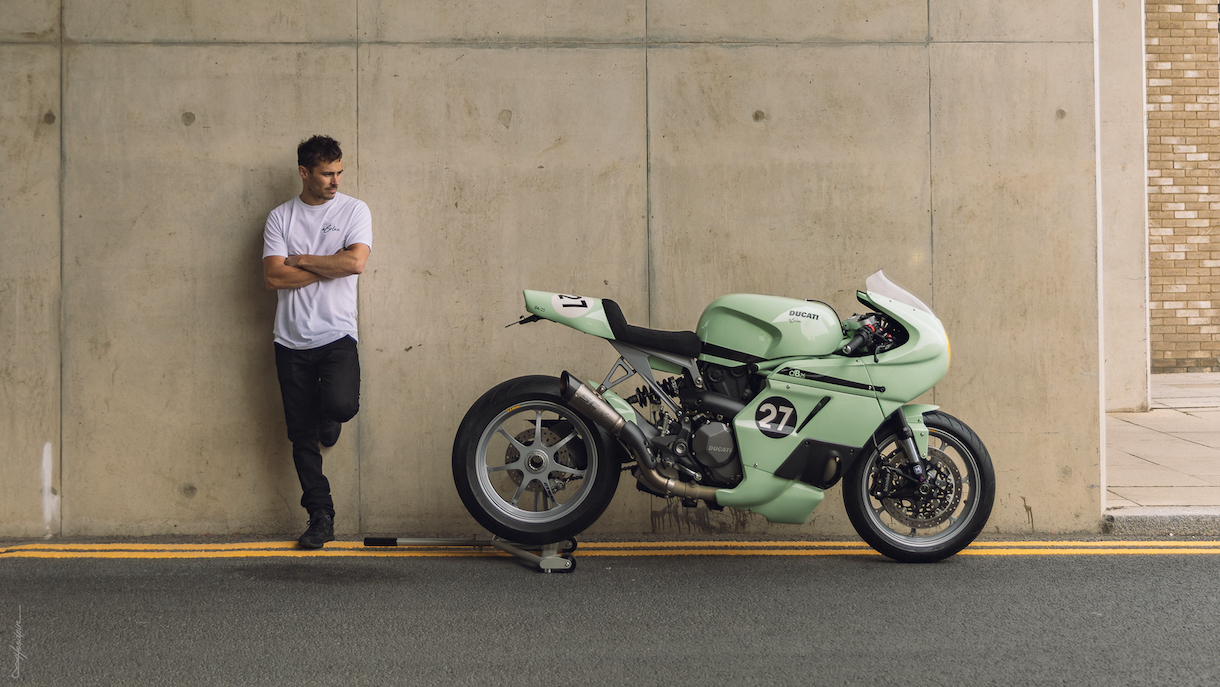 Speaking with us, Calum insists that everything he and his small team do revolves around quality and meticulous attention-to-detail, "We start with a style so we know what we're working with, then we roll the bike on a ramp and create 2D sketches before the 3D concepts." From there, the whole process is a tailor-made experience that can take up to one-year. The aluminium metal shaping is so thorough that a tail section alone can be four-to-five weeks of work. His newer dB25 selection (named for the limited 25 bikes in stock) utilises 22 panels of carbon fibre, which cuts down the time of a full creation to six-to-eight weeks, but never at the cost of quality. These are serious machines, after all, and they look beautiful.
"We left the door open to our workshop the other day, and plenty of people were stopping to look and ask about our bikes," he laughs, "when we work with these creations so often, it can be easy to take them for granted." While customers get a tailor-made process, more akin to commissioning a bespoke suit, with all the finer details and flourishes addressed, the team at deBolex have a clear aesthetic. "After one of our first bikes, a blue 749 Ducati, we found our style. I've always been interested in classic cars [Calum's dad owned a garage] and our approach is inspired by the sleek body shapes of the E-Type, and other designs from that era." As a result, each deBolex model has an unfussy, beautifully curved and flatlined shape that gives some retro-appeal while also appearing like a bike from the future. Indeed, many of the motors around the sixties were designed with an eye on what a space-age car might look like, and are now looked back on as timeless and certainly not out-of-date. It's for these reasons that some of his customers purchase a deBolex bike as an art-piece, placing them in their apartments or homes. "Who knows, one day we might apply our same process to cars. But for now, we're getting a lot of love for the bikes," he notes, "and I want to continue making special limited edition models as well as adding to our carbon fibre series."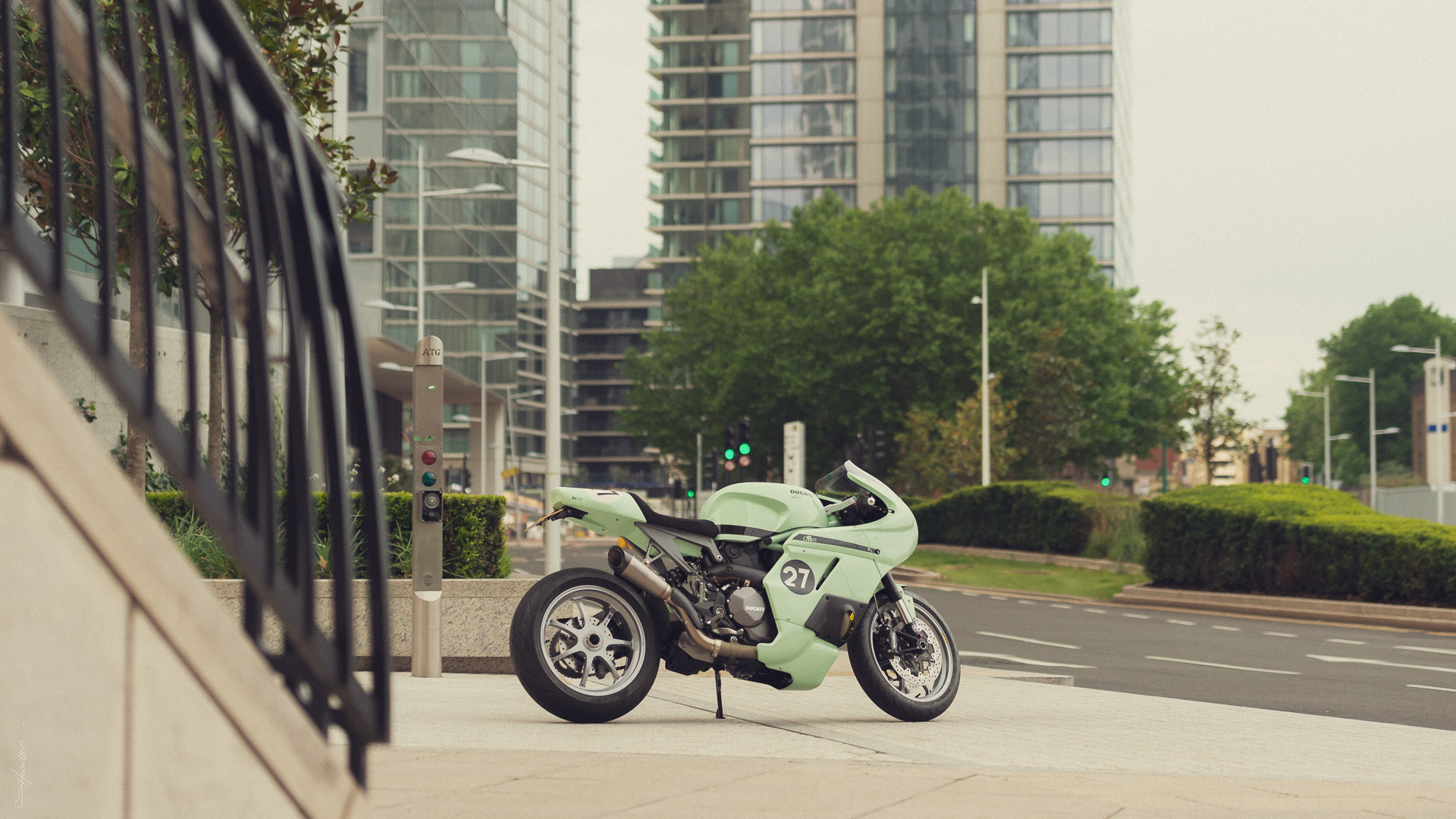 Calum's own journey into motorcycle building was a little unorthodox. Although he grew up around his father's garage, he originally wanted to become a pilot: "I even completed my PPL," he says, "but around that time, I was caught speeding on my motorbike. I got a fifteen-month ban from driving as well as having to do a hundred-and-fifty hours of community service." How does a car-crazed speed-demon spend his time waiting for the ban to lift? "I thought, if I can't ride a bike I'm going to build one!"
Around 2012, Calum worked on a DB750. It would start him on his journey as a motorcycle builder, and the first creation with the deBolex name was finished in 2014, now self-taught in the art of metal shaping. By that time, the team was assembled. "I need to shout out my team," he says proudly, "It wouldn't be possible without them. Des Francis and Gemma – who has small delicate hands that we need for assembling parts of the bike."
Like the hotrodders of years gone by, stripping down and assessing how to improve the bike is one of their biggest pleasures. Customers also have the opportunity to fully customise the build on every step of the process, so that it remains a truly one-off model. Seat trims, suspension, wheel and brake set-ups… while the recognisable deBolex style is ever-present, the collector is encouraged to leave their creative mark. "We get asked to put emblems, certain hand grips, and unusual colours. We're up to do anything. I always say that the difference with a full-fairing bike is like customising Speedos and a Savile Row bespoke suit." The final process is a collaboration between the skills of his team and the customer – some of whom now include high-profile celebrities, NASCAR drivers, and Hollywood stars.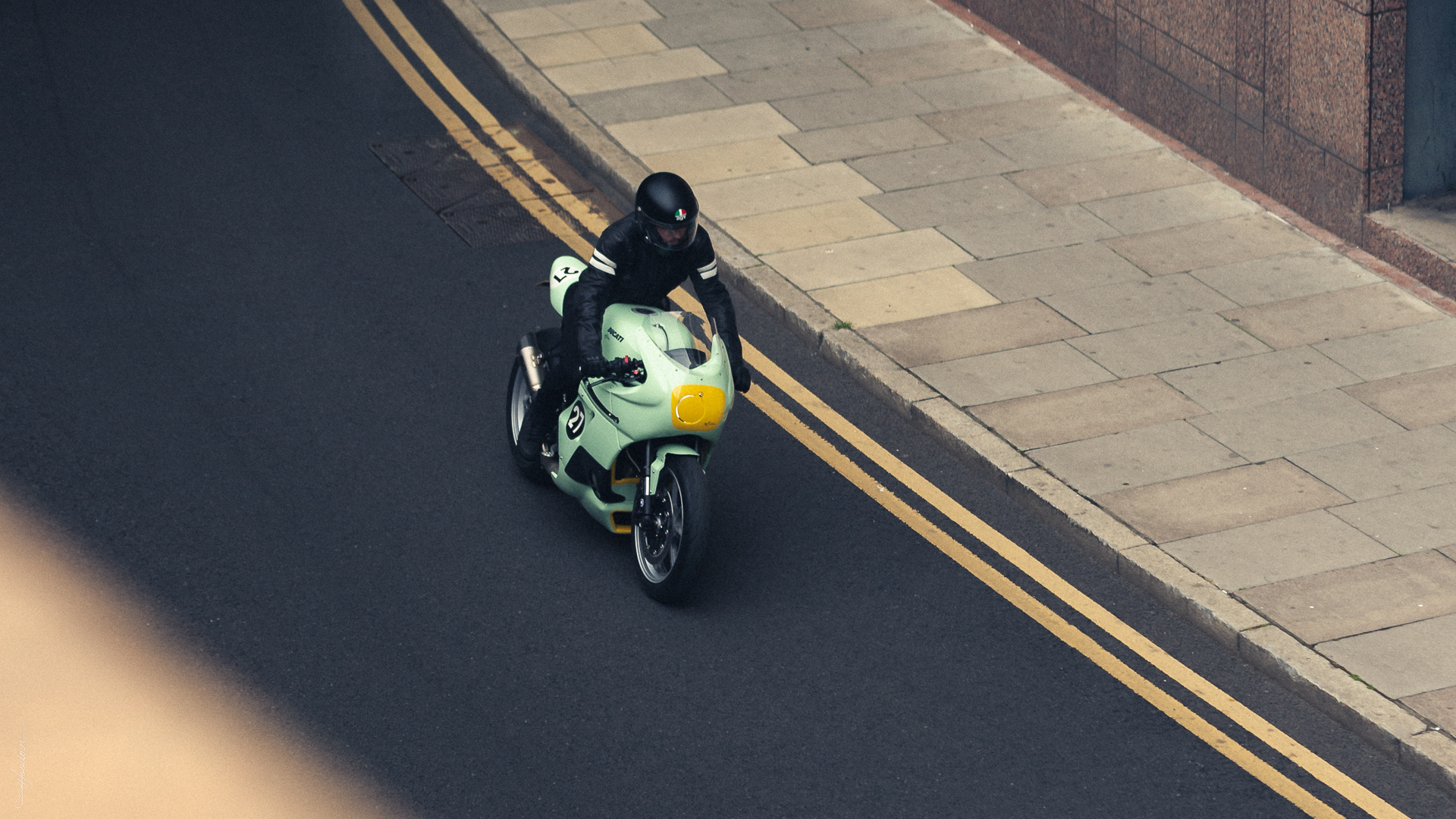 One of the perks of his work is the shakedown ride for each new build. Calum and his team ensure at least 100 miles of thorough testing is performed before delivering it to the customer. From there, they can finely tune the bike so that it is up to their high standards.
With each model being such a long and intimate process, a labour of love, there must be one deBolex that he still puts above the rest. "I love all our bikes," he says, with the tone of a parent forced to choose his favourite child. "I wouldn't say any are superior to the other in my mind."
Report by Chris Cotonou for hoodpin.co
Photographer: Hoodpin Studios