Elements of the legendary sports car were already available for the wrist, but now the new custom-built timepieces truly revolutionise the luxury watch industry. Using the specially developed watch configurator, the timepiece can be assembled according to your very own liking – from the case and the strap to personal engraving. All built upon the high-performance Porsche Design Chronotimer Series 1 and manufactured in Porsche's own watchmaking factory in Switzerland – in line with Porsche production principles and the quality typical of Porsche.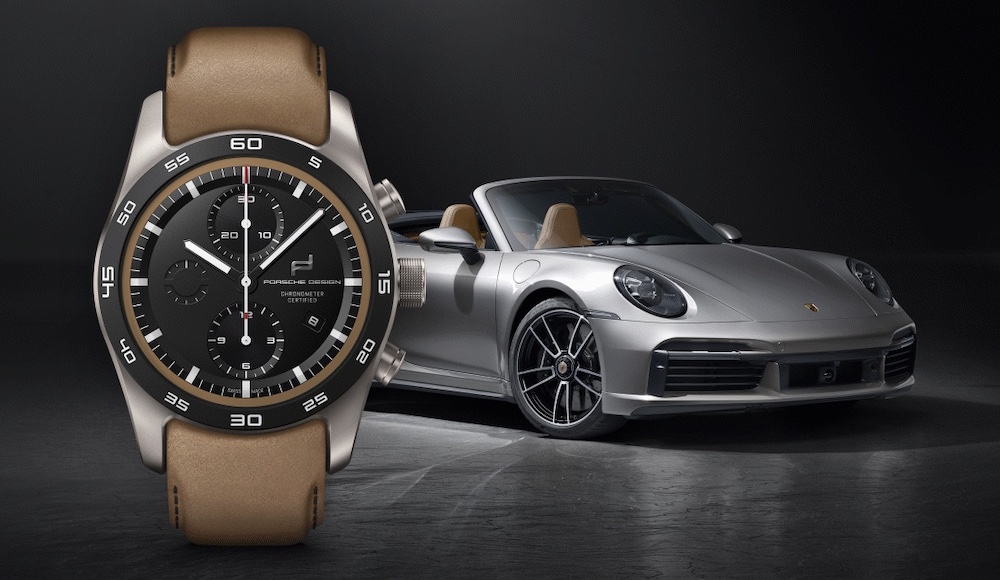 INSPIRED BY YOUR PORSCHE. CREATED BY YOU.
Everyone's dream of their own Porsche 911 is different. Just like the dream of your own Porsche Design Chronograph. Thanks to a wide variety of configuration options, you can design your own watch perfectly tailored to your liking. All available configuration options are derived from the Porsche 911. The use of the high-tech material titanium is a tribute to the lightweight construction of the legendary sports car, while the color options available for the timepieces are inspired by its interior and exterior colors, and the rotors are derived from the wheel designs of the 911.
1.5 MILLION POSSIBILITIES: MORE THAN EVER BEFORE
It is one thing to talk about endless possibilities – another to try them out for yourself. Experience the Porsche Design online watch configurator, explore the multitude of combinations, and design your very own timepiece that perfectly suits you (and your sports car dream). Once the configuration is complete, you will receive a unique code and can place the order for your personal chronograph at all authorized Porsche dealers. Your watch will be handcrafted according to your specifications at the Porsche Design watch manufacturer in Switzerland. Upon delivery – up to 12 weeks after placing the order – your dream of a sports car on your wrist will become a reality.
Note:
When using Internet Explorer the visualization and functionality of the configurator may be limited. For optimum performance, please use Google Chrome or Microsoft Edge.
Click here for further information
Report by porsche-design.com
---