Air cooled, water cooled, manual, PDK, gasoline and even electric, rear wheel drive, all-wheel-drive, original, bespoke, and of course… reimagined the six extraordinary Porsche on offer present a terrifically wide variety, whether you're looking for that one special piece or wanting to fill the entire garage with an instant collection.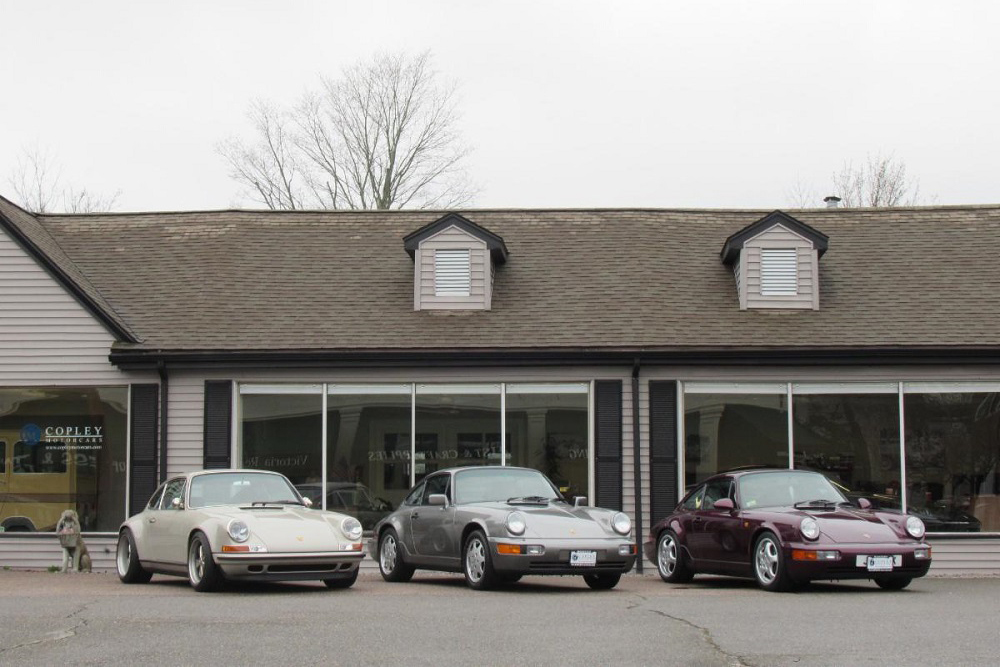 ---
1990 Porsche 964 Carrera 4 Reimagined by Singer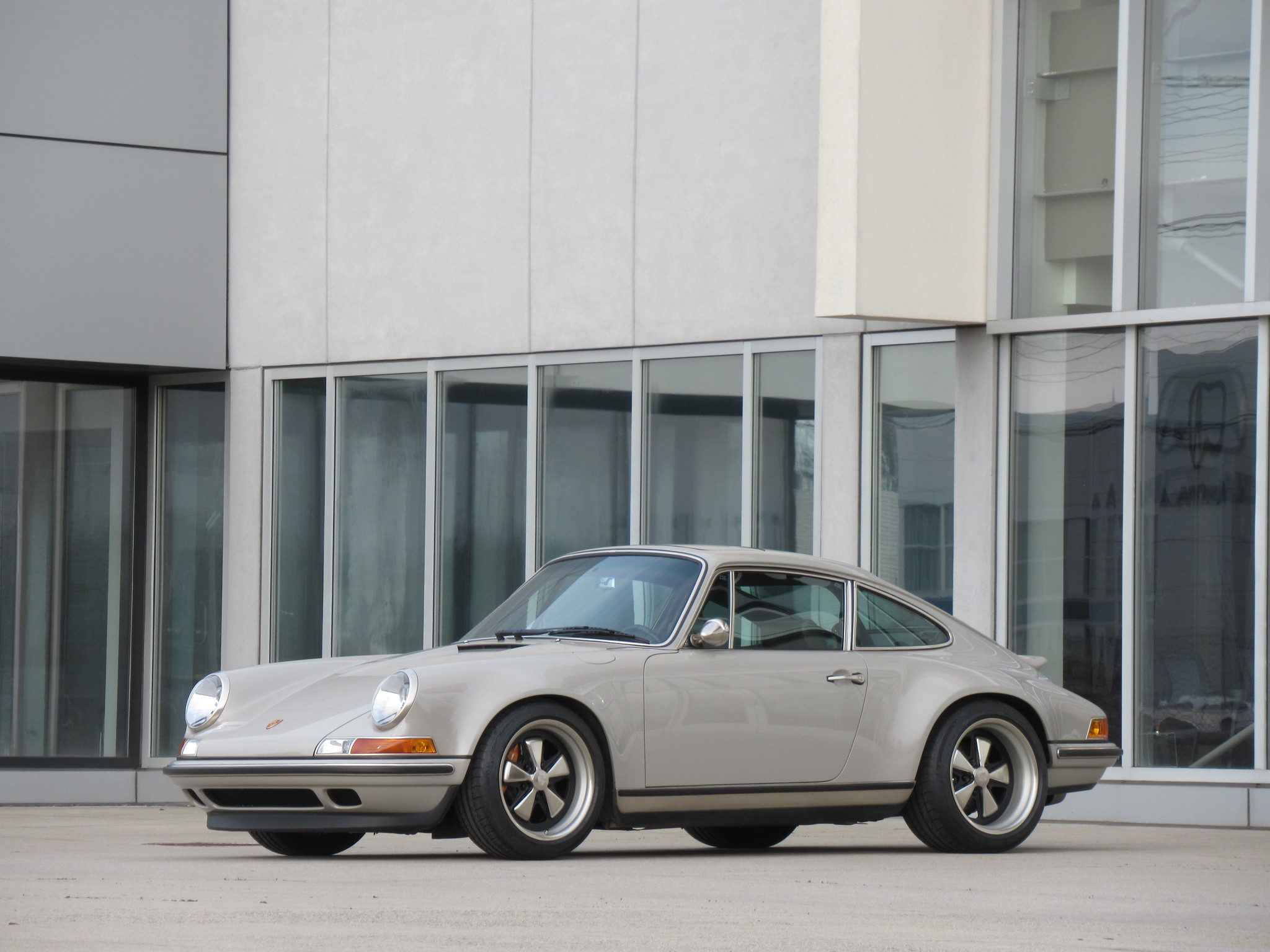 Copley Motorcars has handled countless extraordinary sportscars throughout the years, very few though have them gushing as they are over their spectacular Porsche 964 Carrera 4 Reimagined by Singer.
Completed in Rob Dickinson's Los Angeles based Singer Vehicle Design factory in later 2017, the Singer, christened The Amsterdam Commission, was brilliantly spec'd and received the full-on Singer treatment, living to the factory's credo: Restored – Reimagined – Reborn.
Finished in stunning Fashion Grey Pearl metallic with its olive green leather and suede interior, the Porsche 964 C4 by Singer is outfitted with: Carrera 4 AWD, 4.0 litre 390hp normally aspirated flat six cylinder engine as built for Singer by iconic engine builder Ed Pink Racing Engines, Porsche/Getrag G50 6 speed manual gearbox, single mass fly wheel and single plate clutch, "Big Red" Brembo brakes, Fuchs style alloy wheels, air conditioning, sliding steel sunroof, Hella bi-xenon headlights, and so much more.
Singer Vehicle Design's exceptional restoration quality, their attention to the details and nuanced styling cues, and their accomplished engineering and build standards, all make for a remarkable driving experience. And lest they not forget the dazzling aesthetics.
---
2005 Porsche Carrera GT
"World's Best" certainly a dramatic statement but Copley Motorcars thinks the 2005 Carrera GT just that. With its spectacular one-off Paint To Sample color of Arancio Borealis metallic – from the Lamborghini color palette – and just 269 miles from new, you can't imagine a more collectible Carrera GT. Powered by a race-derived 605 horsepower 5.7 litre normally aspirated V10 engine and mated to a 6 speed manual gearbox with Porsche carbon-ceramic-composite clutch, ceramic disc brakes and removable hard top as standard equipment, factory Exclusive options of carbon fibre steering wheel, shift lever, brake handle, black brake calipers, fitted luggage, all owner's manuals and spare keys, original window sticker, S/N WP0CA29895L001510 built June 2005 and delivered new via iconic Porsche dealer, Stoddard Imported Cars of Willoughby, Ohio, and sitting on an up-to-date major servicing tallying some $25,000.00.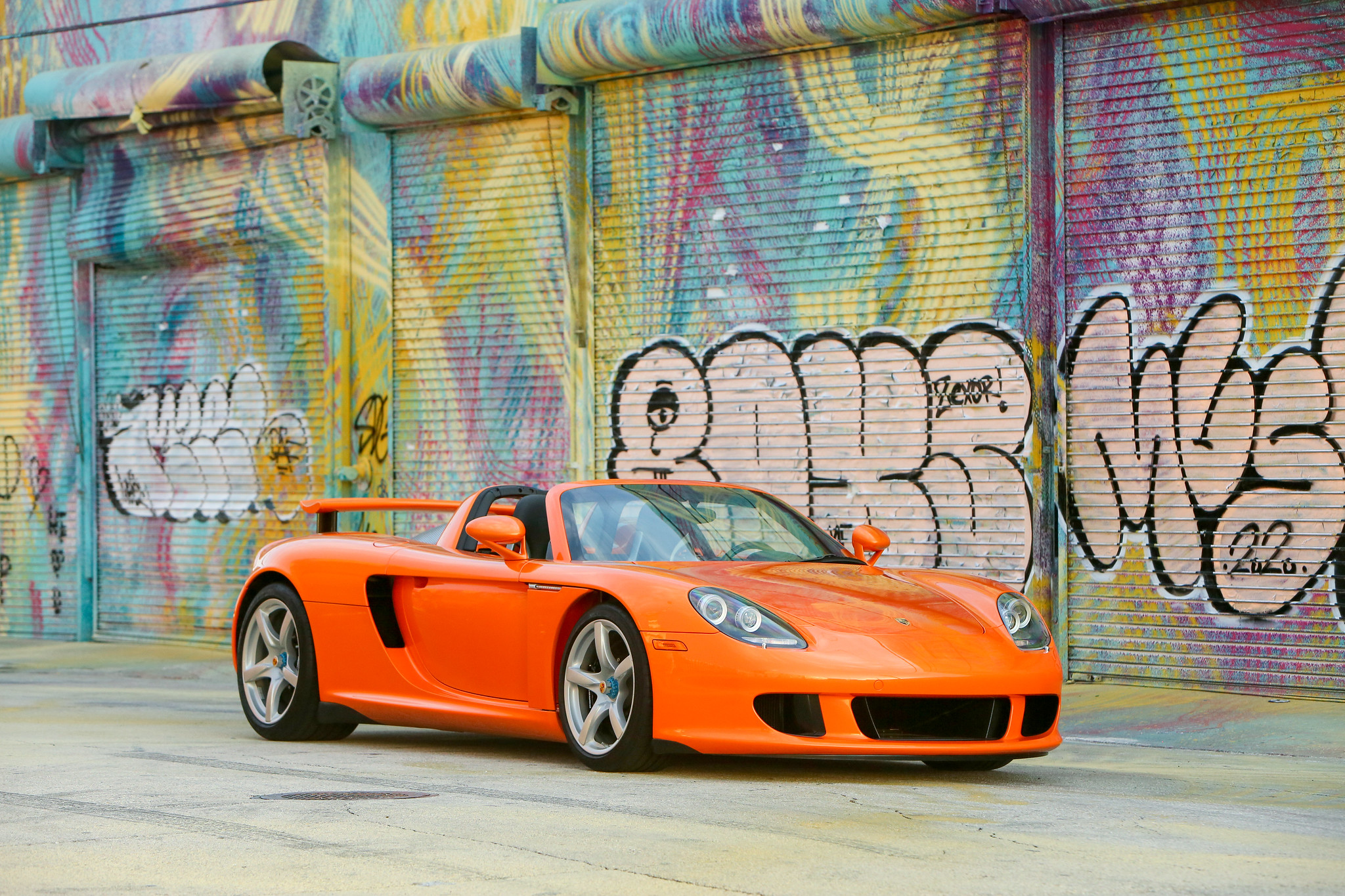 ---
1989 Porsche 964 Carrera 4 coupe
1989 Porsche 964 Carrera 4 coupe, S/N WP0AB0963KS450738, Stone Grey Metallic with black, 247hp 3.6 litre air cooled normally aspirated flat 6 cylinder engine, 5 speed manual transmission, permanent all-wheel-drive, factory steel sliding sunroof, 16 inch 964 alloy wheels, optional Stone Grey Metallic paint, full power seats left and right, all leather seats, headlight washers, H/D windshield cleaning, rear window wiper, delivered new October 20, 1989 via Island Luxury Cars & Sportscars Porsche of Hewlett, New York, a whole host of original documentation including – all owner's manuals and pouch, maintenance booklet, spare keys, window sticker and warranty card, just completed major servicing, exceptional in all respects and the quintessential 964 coupe.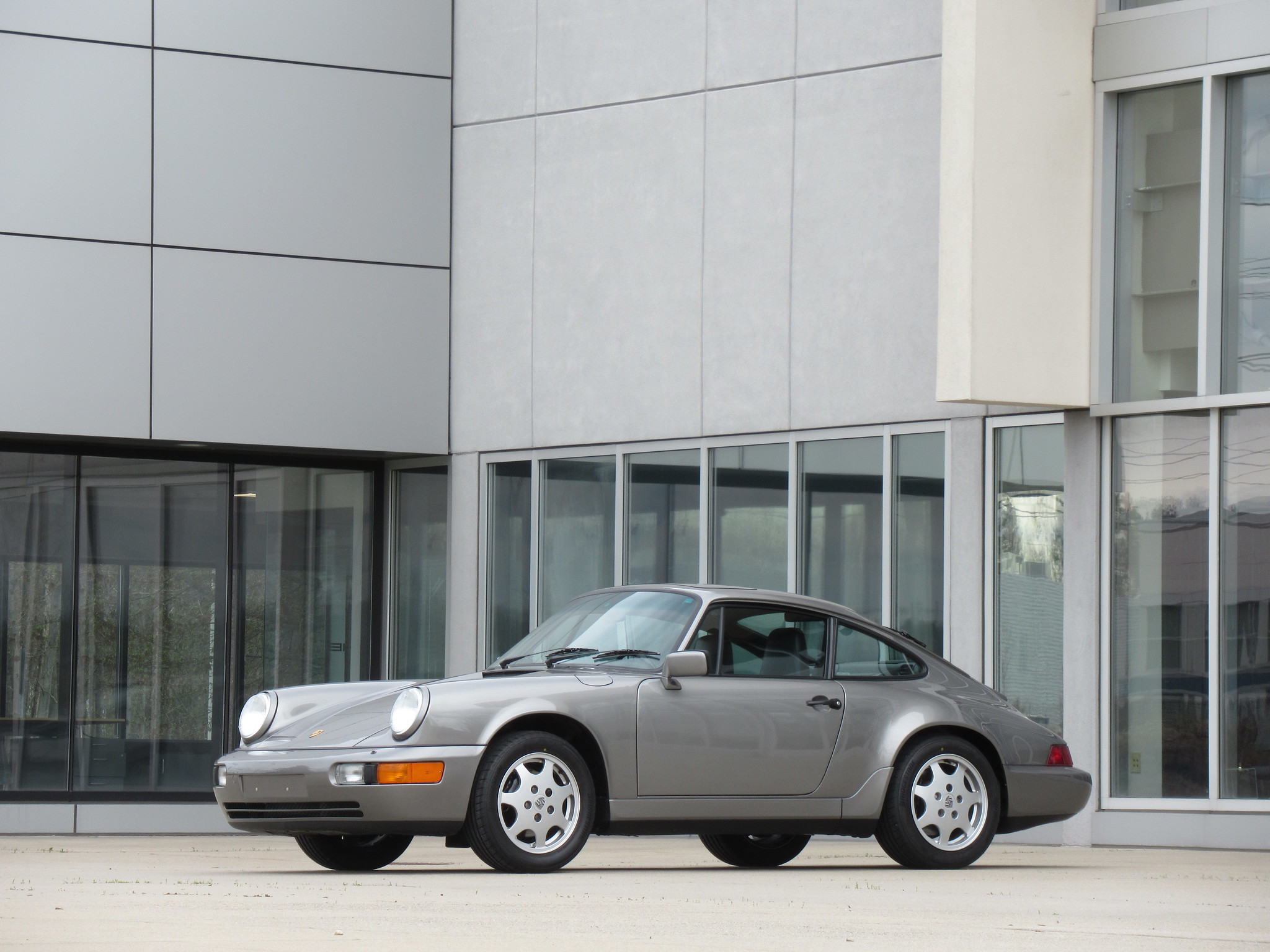 ---
2009 RUF CTR3 twin turbo coupe
2009 RUF CTR3 coupe, S/N W09BM03879PR06002, Silver Matte with BMW sportrot leather interior, 3.8 litre twin turbo flat 6 cylinder engine putting out 682 horsepower, 6 speed race-derived sequential gearbox, manufactured by RUF Automobile GmbH of Pfaffenhausen, Germany, the CTR3 designed and built from the ground up by RUF with its aggressive and stunning lines, one of just 29 CTR3 with its moniker a 20th anniversary homage to the original CTR Yellowbird, the CTR3 outfitted from new with carbon-ceramic brakes, front axle lift system, smashing BMW sportrot 1389 leather, and the race-derived 6 speed sequential gearbox, the rare-to-market CTR3 having been used sparingly since original build with just 1,650 miles from new and in exceptional condition throughout.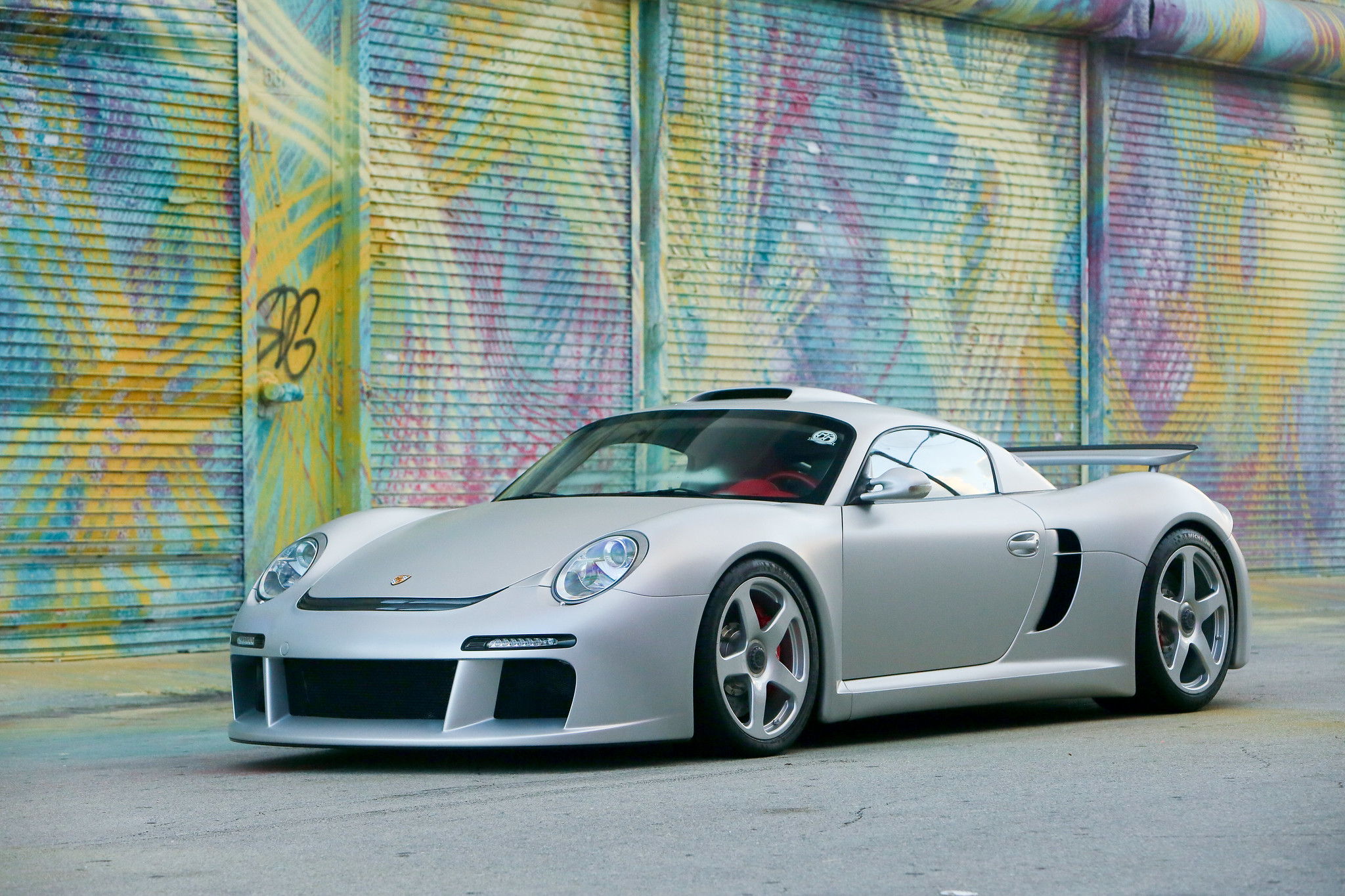 ---
2015 Porsche 918 Spyder hybrid
2015 Porsche 918 Spyder hybrid #244/918, S/N WP0CA2A12FS800244, GT Silver with Onyx black leather piped in silver, 4.6 litre water-cooled naturally aspirated V8 motor putting out 599hp – supplemented by 2 electric motors for an additional 282hp – making for an eye popping 881 total horsepower propelling the 918 from 0 – 62 in 2.6 seconds, Doppelkupplung PDK transmission, front axle lift system, factory removable hard tops, original owner's manuals and spare keys, factory e-charging system, original USA example delivered new November 28th 2014 and #244 of just 918 worldwide.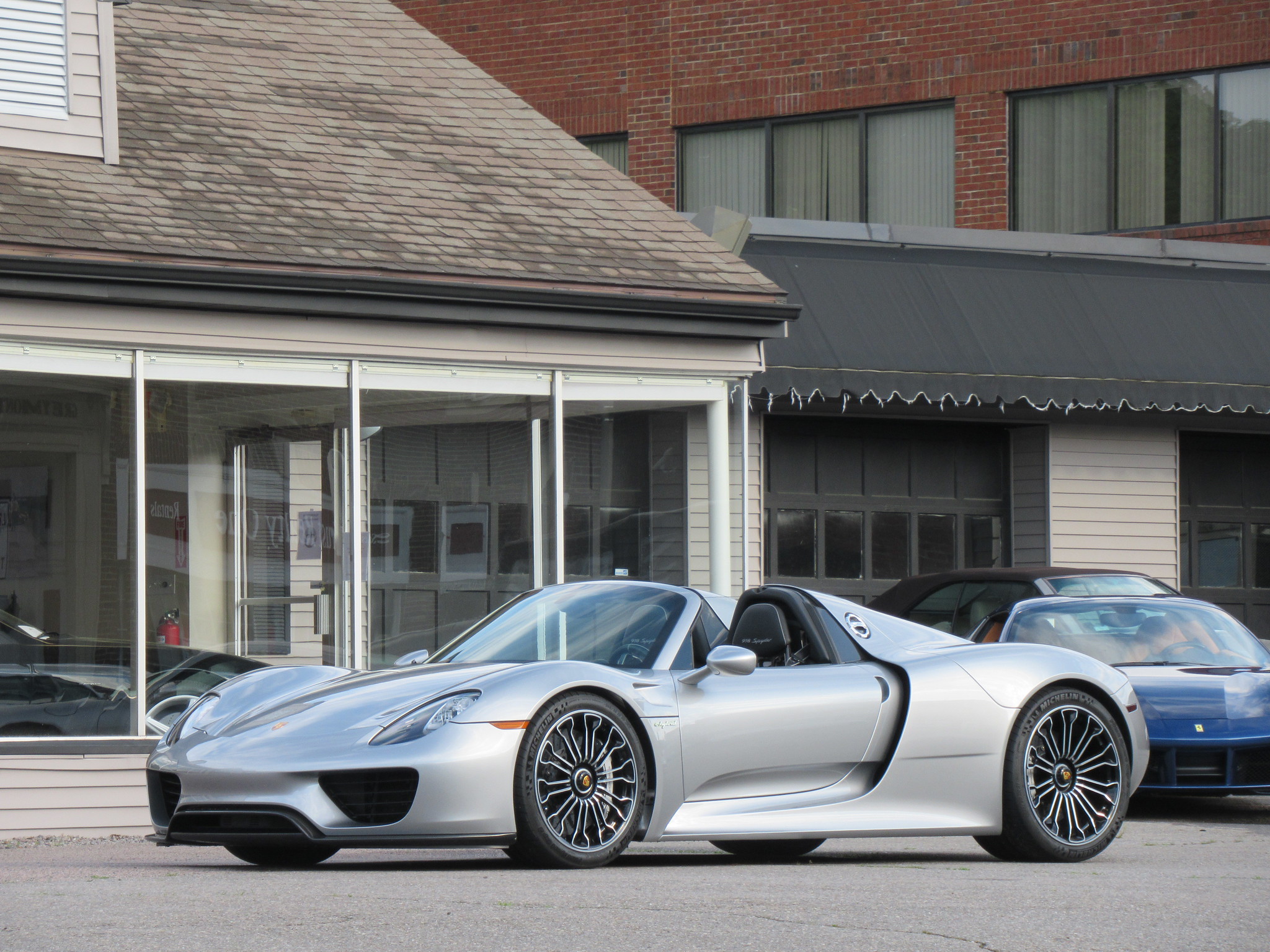 ---
2018 Porsche 991.2 GT3 Touring coupe
2018 Porsche 991.2 GT3 Touring coupe, S/N WP0AC2A9XJS175625, Chalk with black leather/cloth, 500hp 4.0 litre normally aspirated flat 6 cylinder water cooled engine with 9,000rpm red line, GT Sport 6 speed manual gearbox, extensive list of optional equipment including: extended range fuel tank, front lift system, 18 way adaptive sport seats, Sport Chrono package, white instrument dials, LED headlights with Porsche Dynamic Light System, Porsche Ceramic Composite Brakes, leather and leather/cloth interior package, heated front seats, wheels painted in satin black, delivered new April 18, 2020 via Porsche of Norwell, Norwell, Massachusetts, all original owner's manuals and spare keys, original window sticker, remainder of 4 year/50,000 mile factory warranty, one owner from new and in "as new" condition throughout.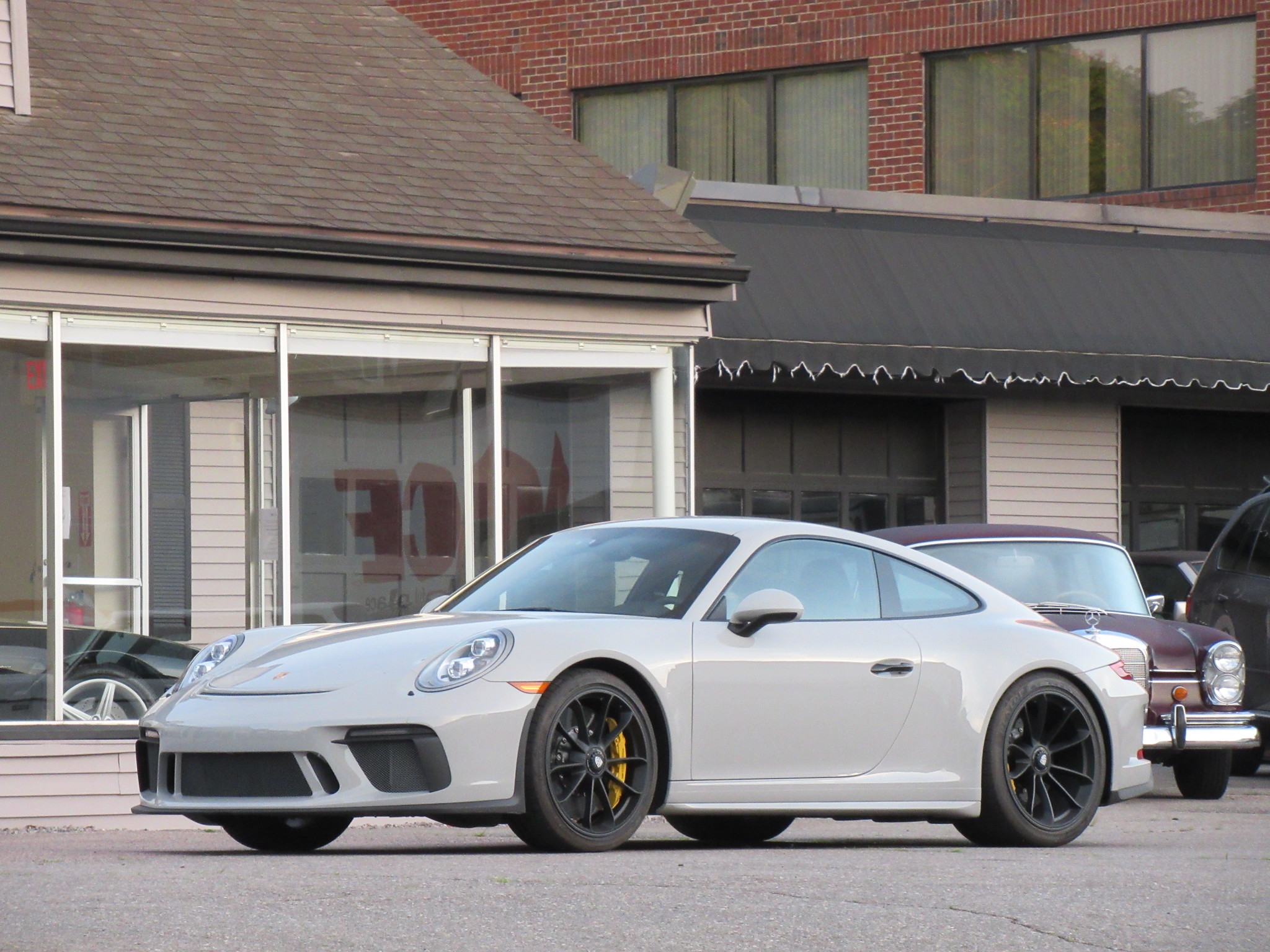 ---
Report by copleymotorcars.com
---