Have you ever been sitting in a car, where you feel like you are in a SUV and a sports car at the same time?
Spoiler Alert: This will happen to you when you are driving the new Land Rover Defender Works V8 – 70th Edition.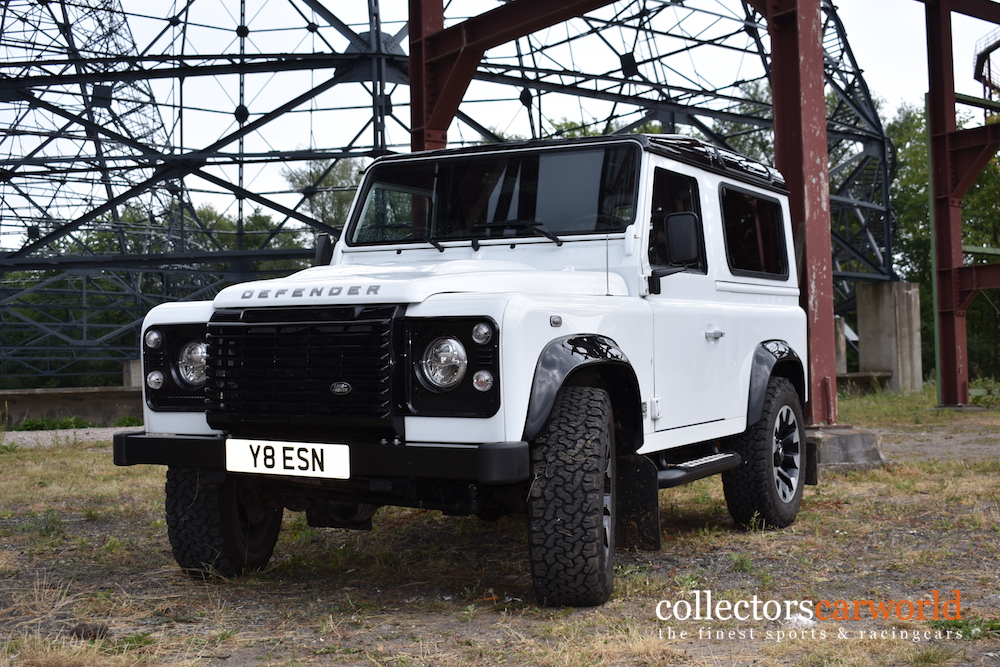 "To celebrate Land Rover's 70th anniversary, we've created the ultimate Defender by combining enhanced performance with refined luxury." Tim Hannig, Director, JAGUAR LAND ROVER CLASSIC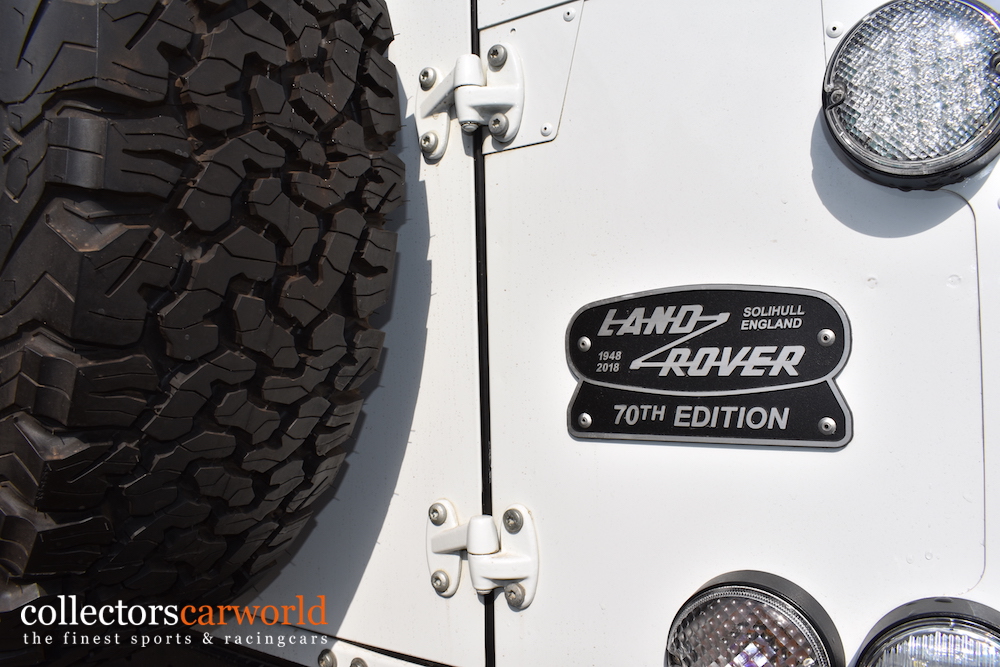 Land Rover remastered their Defender, the global icon, on its 70th Anniversary by creating the most powerful and fastest Defender ever, powered by a 405HP, 5.0-litre V8 engine.
When you flex your right foot for the first time there will be a guaranteed smile-inducing reaction. You can really feel and hear the power emerging by accelerating from 0-60mph in 5.6sec. The V8 powertrain, complemented by the advance ZF 8-speed automatic gearbox with sport mode and quickshift response, completes each gear change within milliseconds.
There is not only a new sport suspension with modified springs, stabilizers and specific shock absorbers, there are also upgraded brakes. These new features in combination with the all-new 18 inch diamond-turned Sawtooth alloy wheels and all-terrain tyres you have an additional driving confidence and feel like you are stuck on the streets.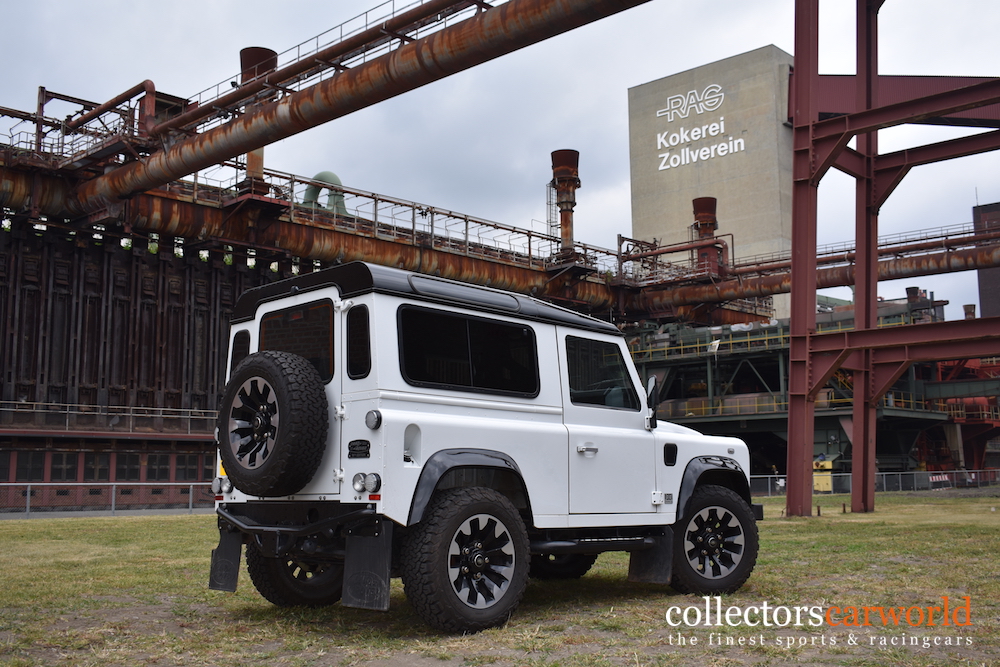 If you look at the exterior detailing, there is this iconic physical presence of the Defender and a black contrasting roof which immediately attracts your attention. The updated technology on the inside features the newly-launched DAB Classic Radio, surround sound speakers, smartphone integration and GPS navigation.
The Land Rover Defender Works V8 – 70th Edition will be limited to a total of 150 vehicles. So, if you want to own a piece of history with the best ride quality you have ever experienced in a Defender just contact:
Jaguar Classics Center Germany, Ringstraße 38, 45219 Essen
+49 (0) 2054-93987-0
classic.germany@jaguarlandrover.com
www.jaguarlandroverclassic.de
Specifications:
Engine: 5.0-litre V8, 4999cc, naturally-aspirated, petrol
Transmission: 8-speed automatic
PS/Nm (bhp/ lb ft): 405HP@6000rpm/ 515Nm@5000rpm (399bhp/ 379lb ft)
0-60mph: 5.6 seconds
Top speed: 106mph
Price: £150,000 (110 – £160,000)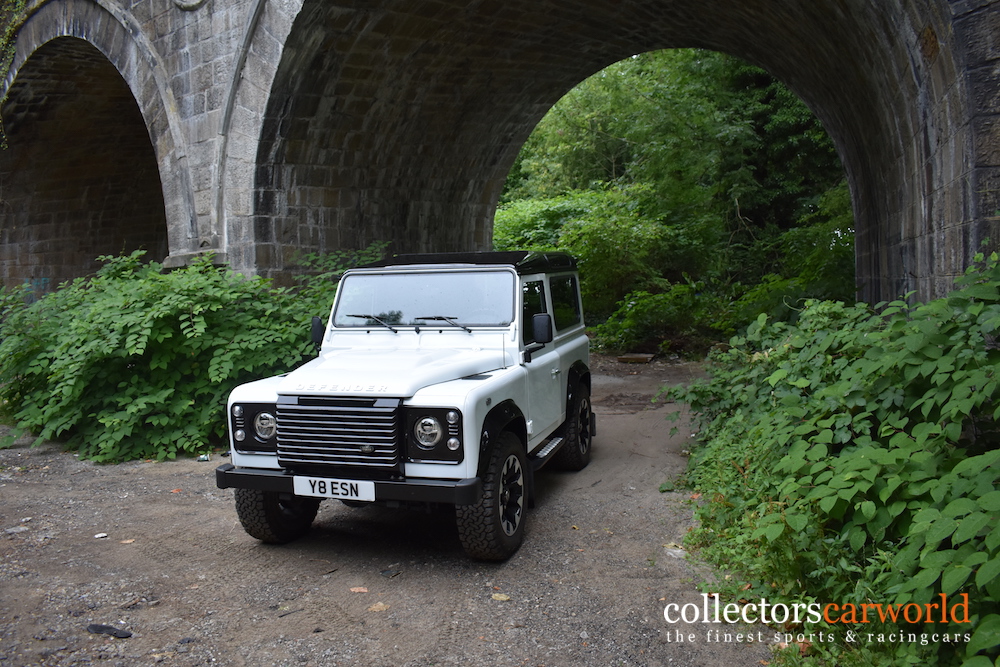 Report by Thomas Denker and Marc Enger for collectorscarworld.com
---