Me concept – 2020
 inspired by the Citroën Ami, the Me Concept is a study based on Alexandre Pain's personal convictions for low-carbon rural mobility. The vehicle has a 22kw battery for a range of approximately 200km!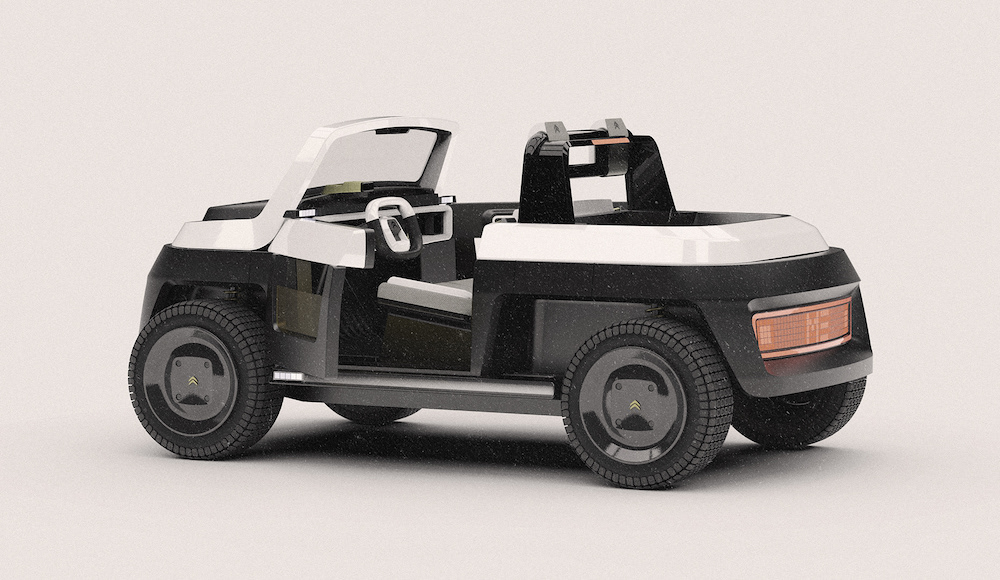 Maximum speed is 80km/h, no quick charging, just what you need to make daily travels.

The concept is made of symmetrical elements between the front and the rear. As parts are strictly identical, the manufacturing is significantly reduced. The doors are the same left / right. The trunk has no door, but it is easily accessible by a foot step on the rear wheel. The main body consists of a 3d printed block and modular body parts.
 Alexandre Pain was freely inspired by the Citroën Mehari, a vehicle that he particularly loves as he thinks it is a pleasant vehicle with a beautiful simplicity! His work has no commercial destination, it's just fun, and a lot of coffee!
Click here for further information
Report by alexandrepain.fr
---