Get ready for an unholy online rush for what looks set to be one of the most sought-after automotive limited editions of the year. It's not fast, it's not expensive, and it doesn't bear an exotic name. It's a Citroën Ami, and you'll want one.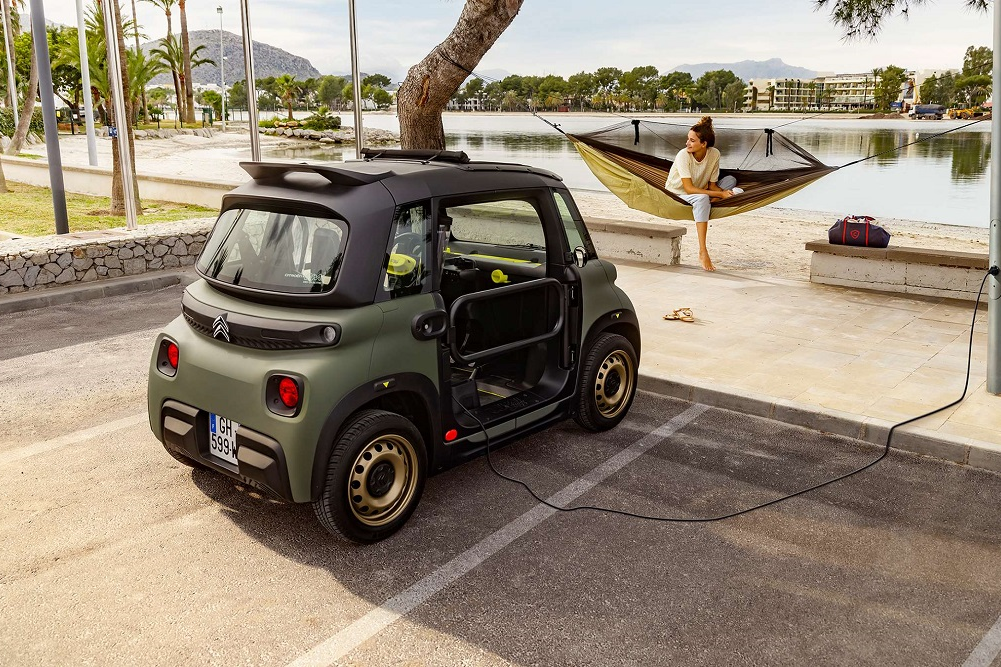 Goodwood is not talking about any old Ami here, you know that super-cute, tiny, push-me-pull-you box on electric wheels that brought a whole new cool vibe to urban mobility. The version about to become de rigueur city/beach transport for fashionistas everywhere is the Ami Buggy II.
It's a limited edition, and we mean limited. Citroën has confirmed it will make 1,000 of them for the world with just 40 for the UK. It costs £10,495 and the queue for one starts online at 14.00 on 20th June.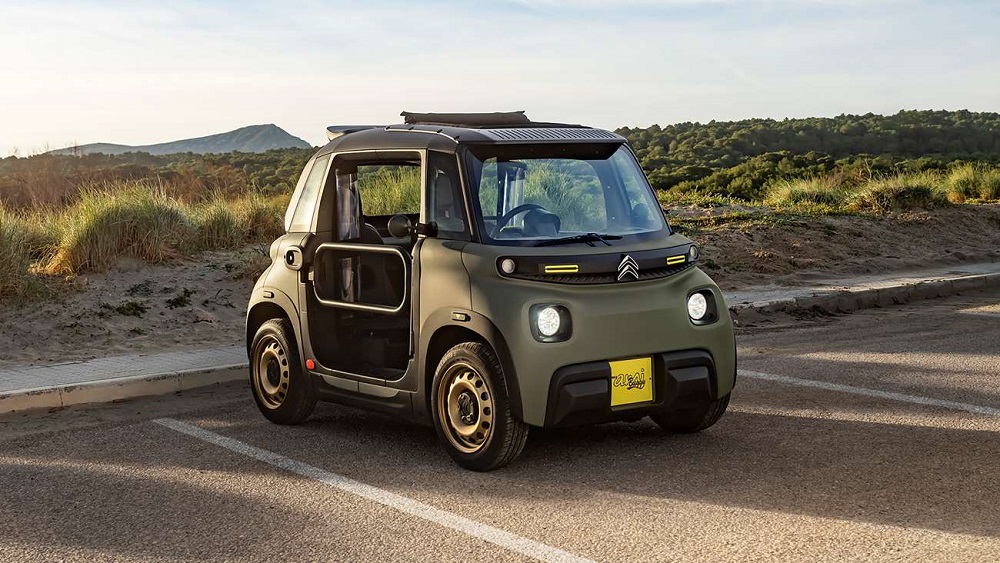 The pictures show better than words what the Ami Buggy II is all about. It's still tiny, cute and electric but now it's doorless, roofless, more colourful than ever and with a rugged, cod off-roader look. It's what the designers of the Land Rover Defender might have doodled for their six-year-old offspring in their lunch breaks. You just have to love it.
Brave will be the Buggy II owner who is seduced by the look and ventures into the wild to test its approach and departure angles. The khaki body, black cladding, chunky wheels, reinforced bumpers, skid plates and headlight protectors are a style statement, not an invitation to explore off-road.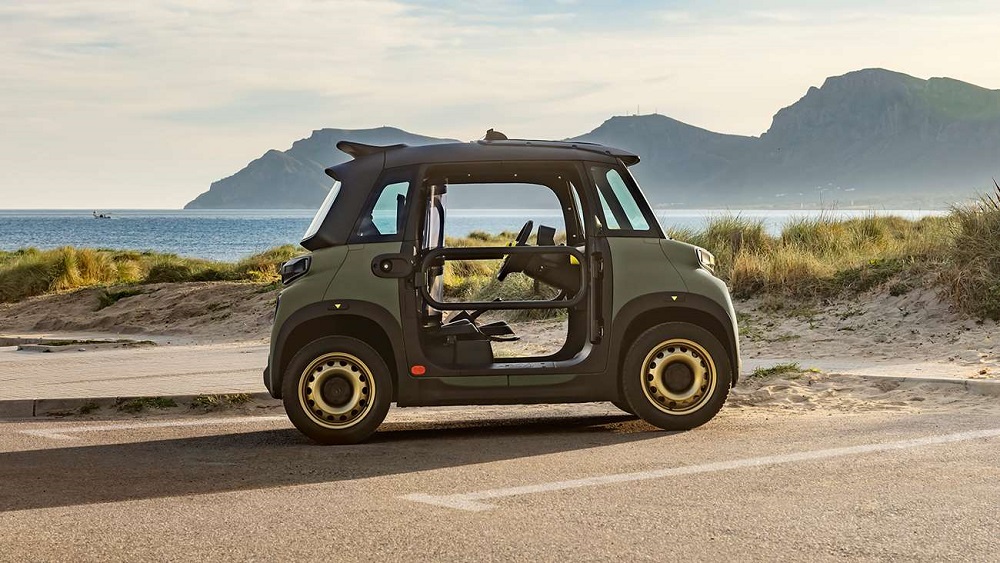 Having said that, in the manner of the Mini Moke or a beach buggy, and certainly the 2CV-based Citroën Mehari of old, it should be able to shrug off a bit of damp sand at the inevitable beach barbecue where Buggy II will surely look as at home as the surfboards.
Well, as long as the sun stays out. It's likely it won't really do rain. Following Citroën's original Buggy concept car, Buggy II replaces its roof with a length of roll-back fabric and its doors with a simple open gate arrangement so you don't fall out.
Citroën says bullishly: "Removable plastic covers and a black waterproof fabric roof have been designed to protect occupants from the wind, cold and rain." If you say so Citroën.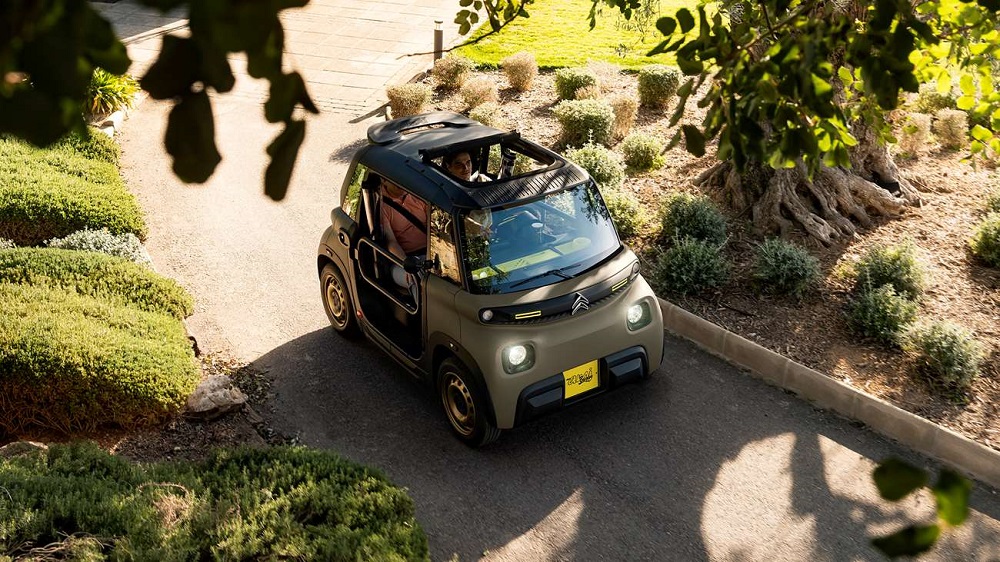 Mechanically it's the same as any Ami so you get an electric motor not much bigger than the one in your electric toothbrush, a top speed of just 28mph and a 5.4kWh battery good for a range of 46 miles and which charges up in four hours. Just as the Ami Buggy II is not about off-roading, neither is the point of it to go fast or far.
Inside there's lots of acid yellow accents, extra storage facilities, including an optional bag that clips to the centre of the steering wheel, and a new retro look instrument display. "My Ami" accessories include a Bluetooth speaker that slots into a space in the dash.
In its likely hopeless all-seasons practicality (in the UK at least) but glorious feeling of freedom and fun when the sun shines, it recalls another concept car made limited edition: the now rather collectable Smart Crossblade (Google it to see how much they go for these days).
Will the Ami Buggy II follow suit as a funky super-rare and highly specialised but undoubtedly fun machine? Maybe. But first you have to get one. When the first Ami Buggy went on sale last year in France, the allocation of 50 cars were all accounted for in under 18 minutes. The fastest sale went through in just two minutes and 53 seconds. We do hope your mouse finger is raring to go…
Report by Bob Murray
If you are interested in more news click here.
---