This memorable Cavalcade saw some of Ferrari's greatest cars drive on some of Italy's finest roads.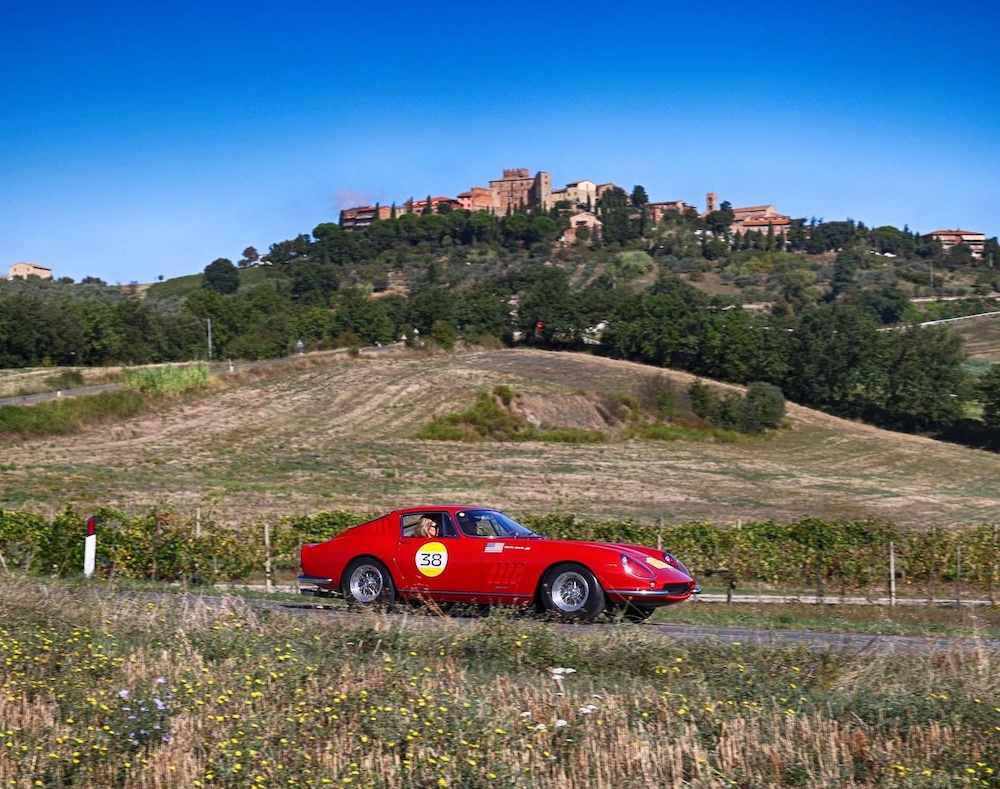 The route of the 2023 Cavalcade Classiche included famous roads to maximise driving enjoyment and to remind owners of Ferrari's illustrious racing history. It was mainly in beautiful Tuscany, famous for its scenery, its food and its wine.
And the cars! The Cavalcade Classiche always delivers an entry that brims with Ferrari's most celebrated models.
For the 2023 edition, held from September 20-24, we saw several 166MMs: a similar car won the 1949 Mille Miglia road race around Italy. Some of the roads used on the Cavalcade Classiche would have been familiar to Clemente Biondetti, the Sardinian former motorcycle racer who secured that famous 1949 victory for the Scuderia.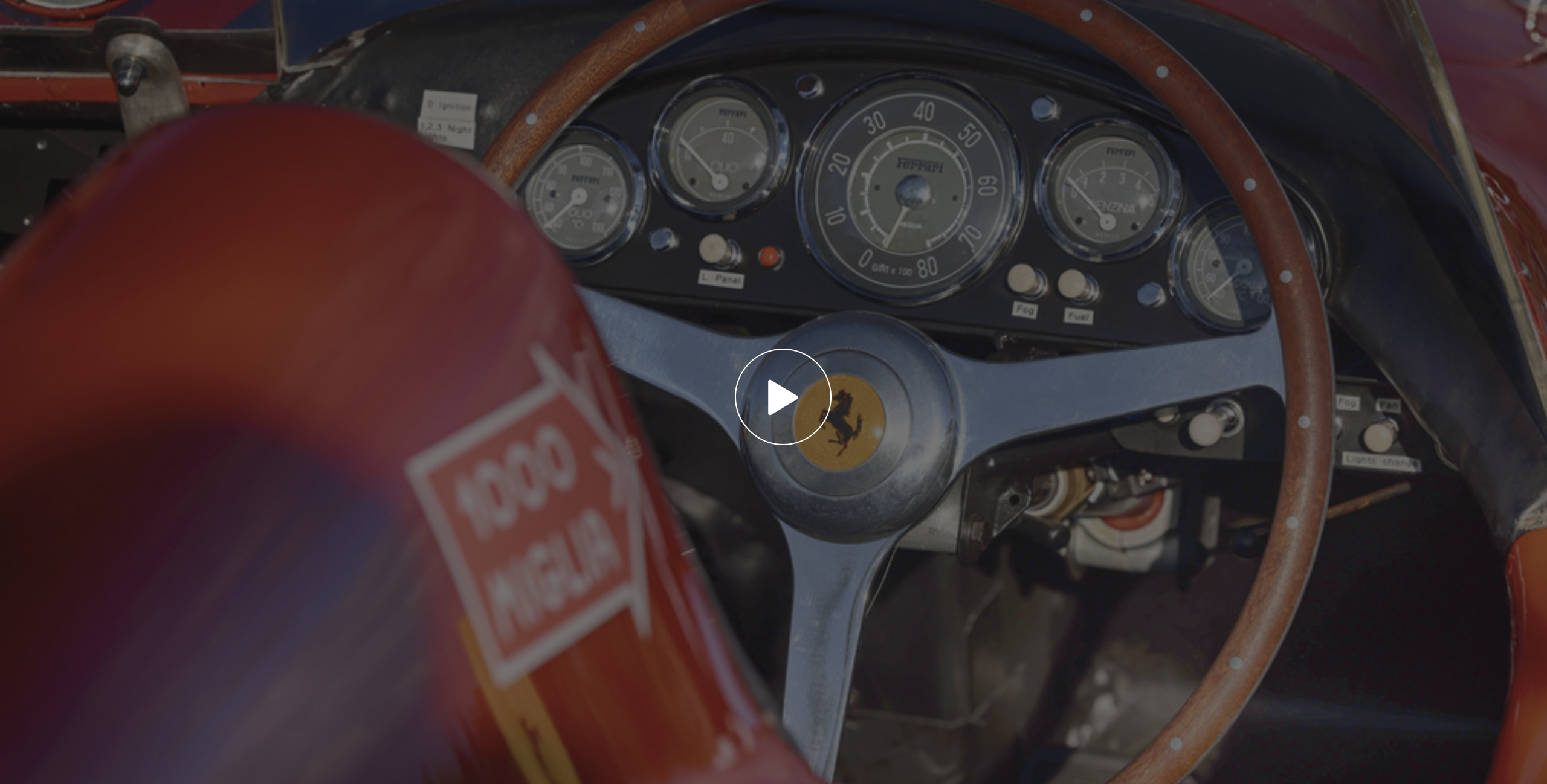 Step back in time as the world's finest Prancing Horses take to the hills of Tuscany
There was a 212 Inter, the car that in 1951 effectively replaced the 166 as Ferrari's preferred sports racer. We saw a 750 Monza, the celebrated 3.0-litre four-cylinder sports racer. There were numerous 250 GTs, Ferrari's most famous (and popular) sports car of the '50s. Some were two-seat racers, others the more luxurious GT Berlinetta Lusso models. There were even a handful of the open-top 250 GT Californias, ideal for when the sun came out.
From the '60s, highlights included 275 GTB4 and 275 GTS, and the 365 GTB4, better known as the Daytona – to commemorate Ferrari's famous 1-2-3 in the 1967 Daytona 24-hour race.
Moving closer to the modern day, we saw GTOs, F40s and F50s. Indeed Piero Ferrari, son of founder Enzo and Vice-Chairman of Ferrari, was driving an F50. His grandson Enzo Mattioli Ferrari was in an F40 and was delighted that his grandfather had allowed him to drive an F40 for the first time.
It was entry list that meant anyone lucky enough to pass the Toscana Resort in Castelfalfi saw one of the finest displays of Ferraris ever assembled. Castelfalfi itself is a medieval jewel set in the rolling hills of Tuscany, home to a five-star hotel and an eighth century castle, recently renovated.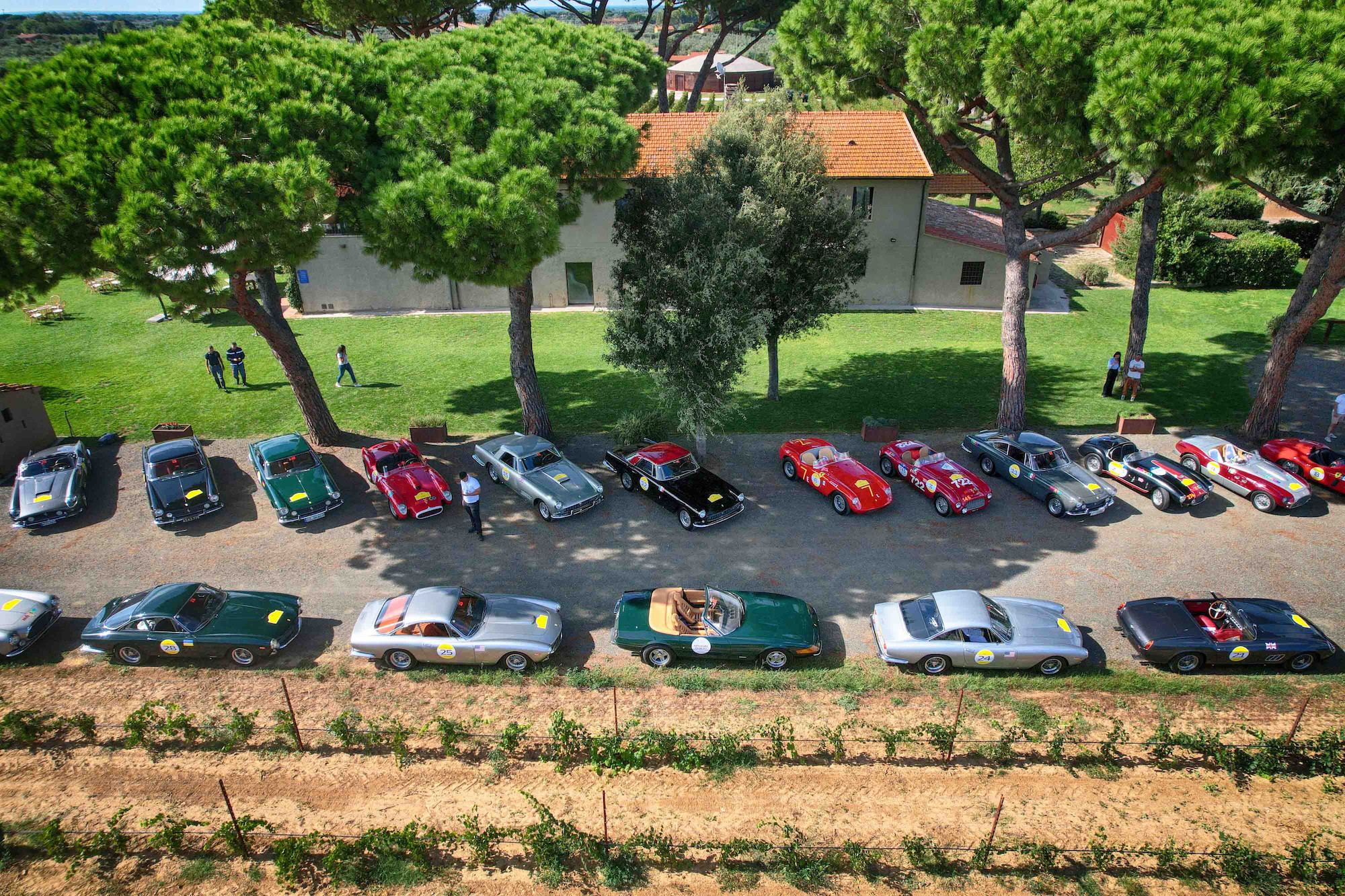 Cavalcade Classiche entrants departed the next day on a 250 km drive. The first stop was for coffee at Casole d'Elsa, a former Etrusan settlement and now medieval village situated near Siena. The views were spectacular and the coffee outstanding, as you'd expect in Italy. More wonderful driving roads followed, through spectacular Tuscan hills surrounded by vineyards.
Lunch was at the Petra winery near the ancient village of Suvereto. Here in the ferrous hills of the spectacular Val di Cornia – overlooking the Tyrrhenian Sea – is one of Tuscany's finest vineyards. It's in a nature reserve, the building (where competitors lunched) a stunning modernist blend of form and function, designed by the Swiss architect Mario Botta.
Day two saw another majestic drive through Tuscany, this time of 225km, mostly on winding roads sweeping over the gentle hills.
Lunch was at Le Volte di Vico Bello, a superb Renaissance villa surrounded by exquisite gardens and a wonderful view of nearby Siena. Competitors then returned to Castelfalfi. Dinner was in the vineyards of MonteRosola, a contemporary winery nestling on the hillside overlooking the medieval city of Volterra.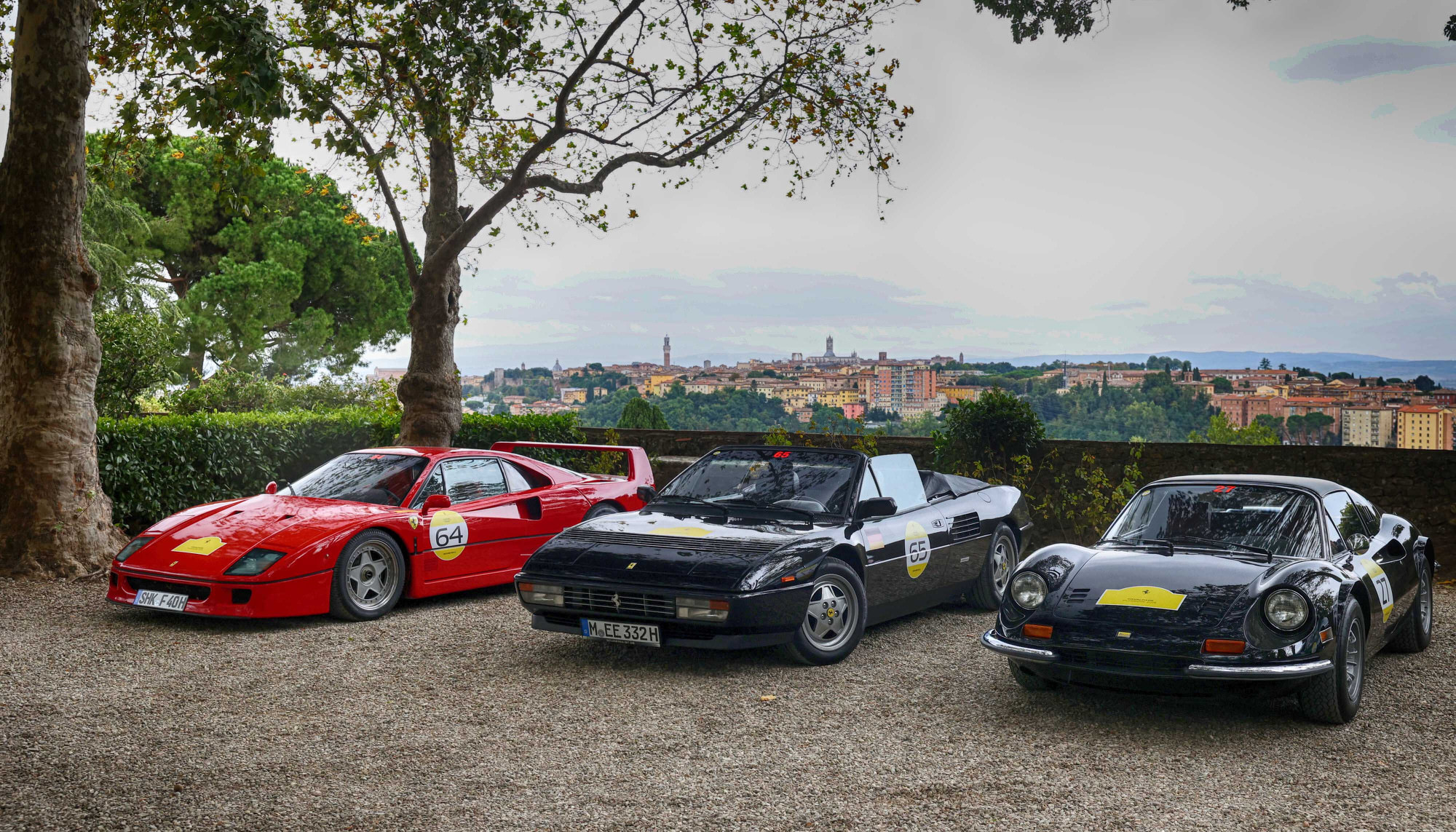 Tuscany: famous for its scenery, its food and, over a late weekend in September, its line-up of classic Prancing Horses
The third and final driving day of a memorable Cavalcade saw competitors head north, to cross the Apennines. These mountain passes hosted some of the most spectacular racing in the Mille Miglia.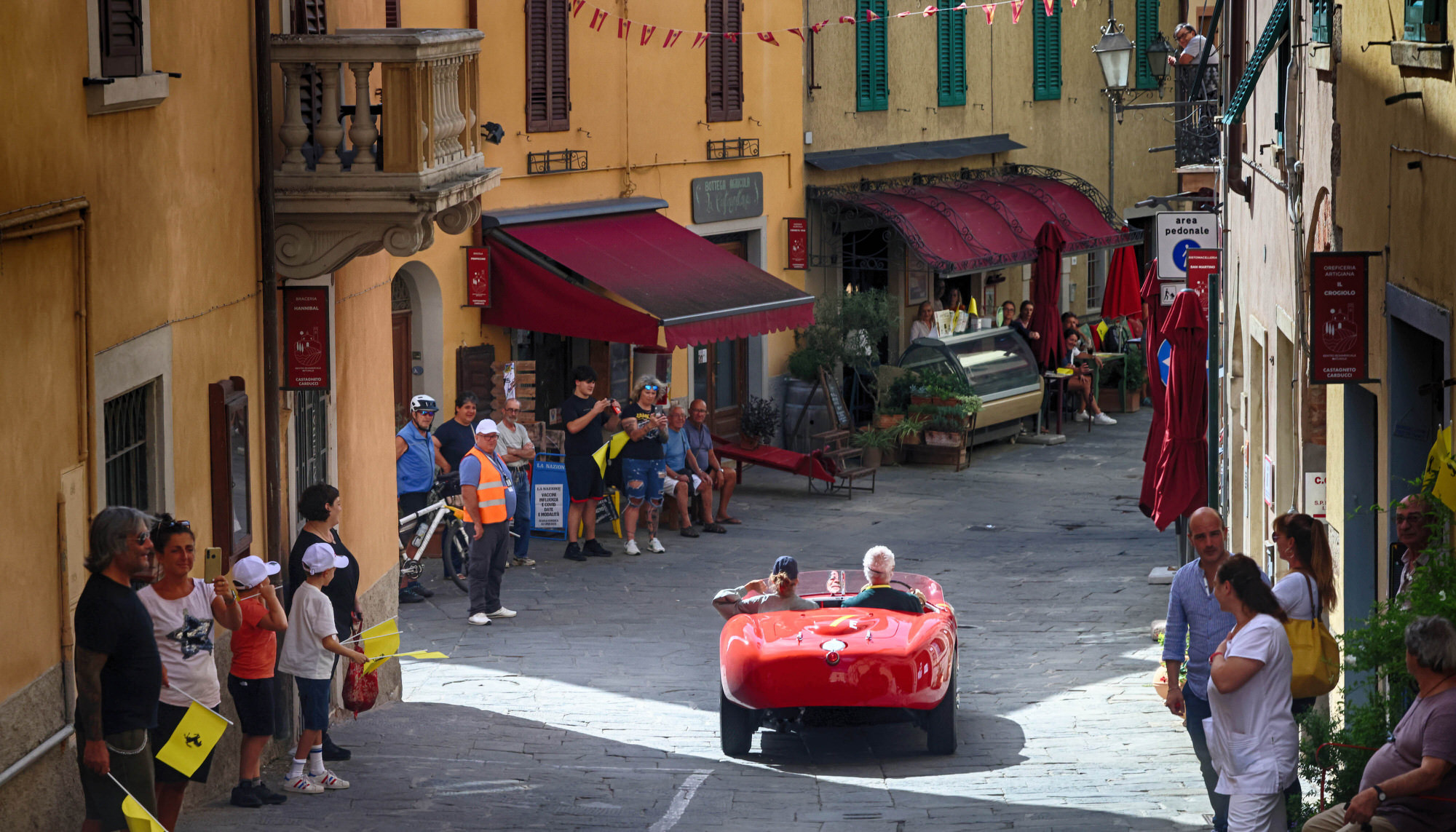 Competitors crossed the challenging Passo dell' Abetone (used in the recent 2023 Mille Miglia historic event), which is one of the favourite routes for Prancing Horse test drivers, evaluating new models. As competitors then swept down the winding Apennine roads, they dashed to Sassuolo, for lunch at the 15th century Palazzo Ducale, a baroque villa in the heart of the historic town.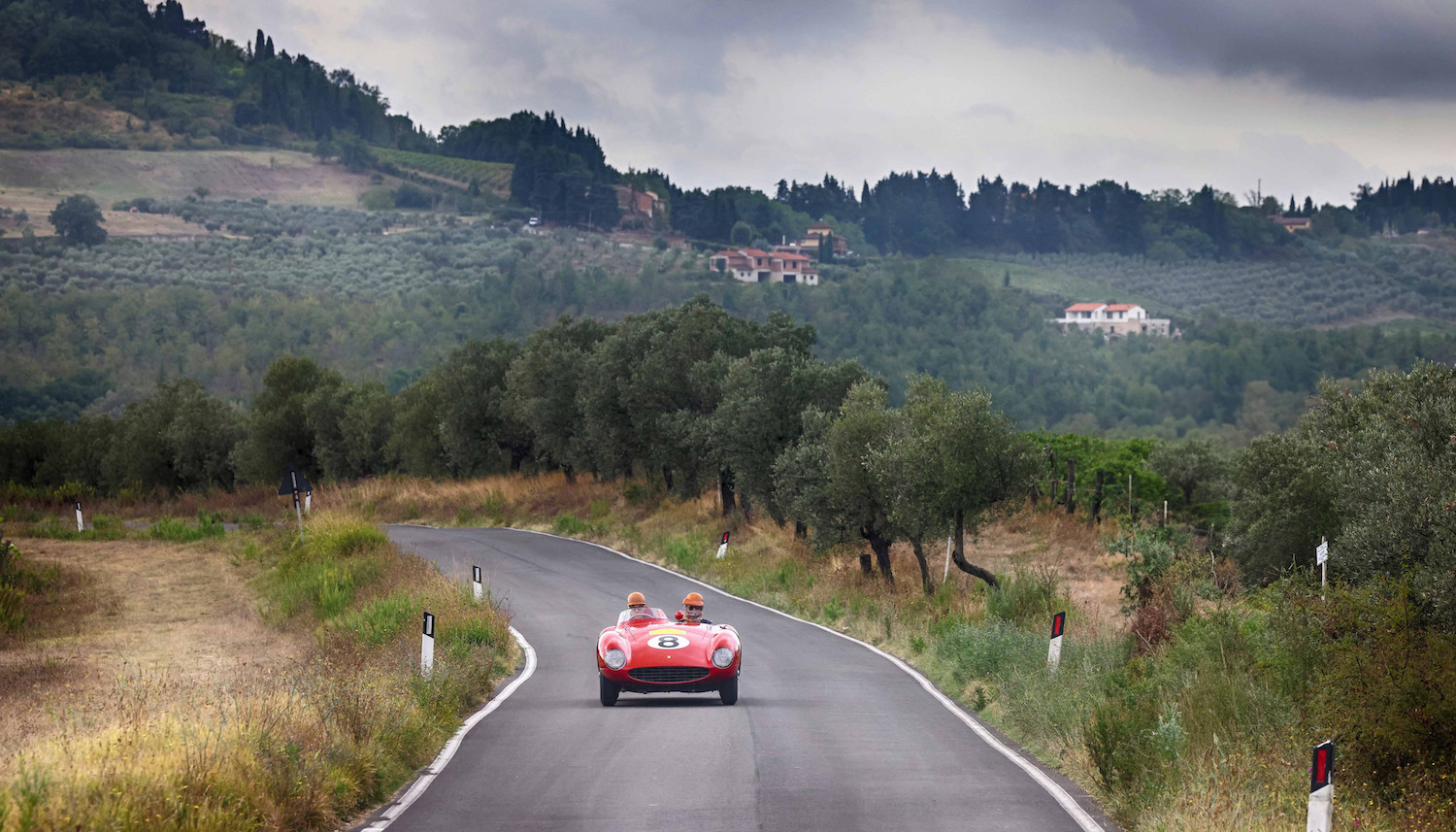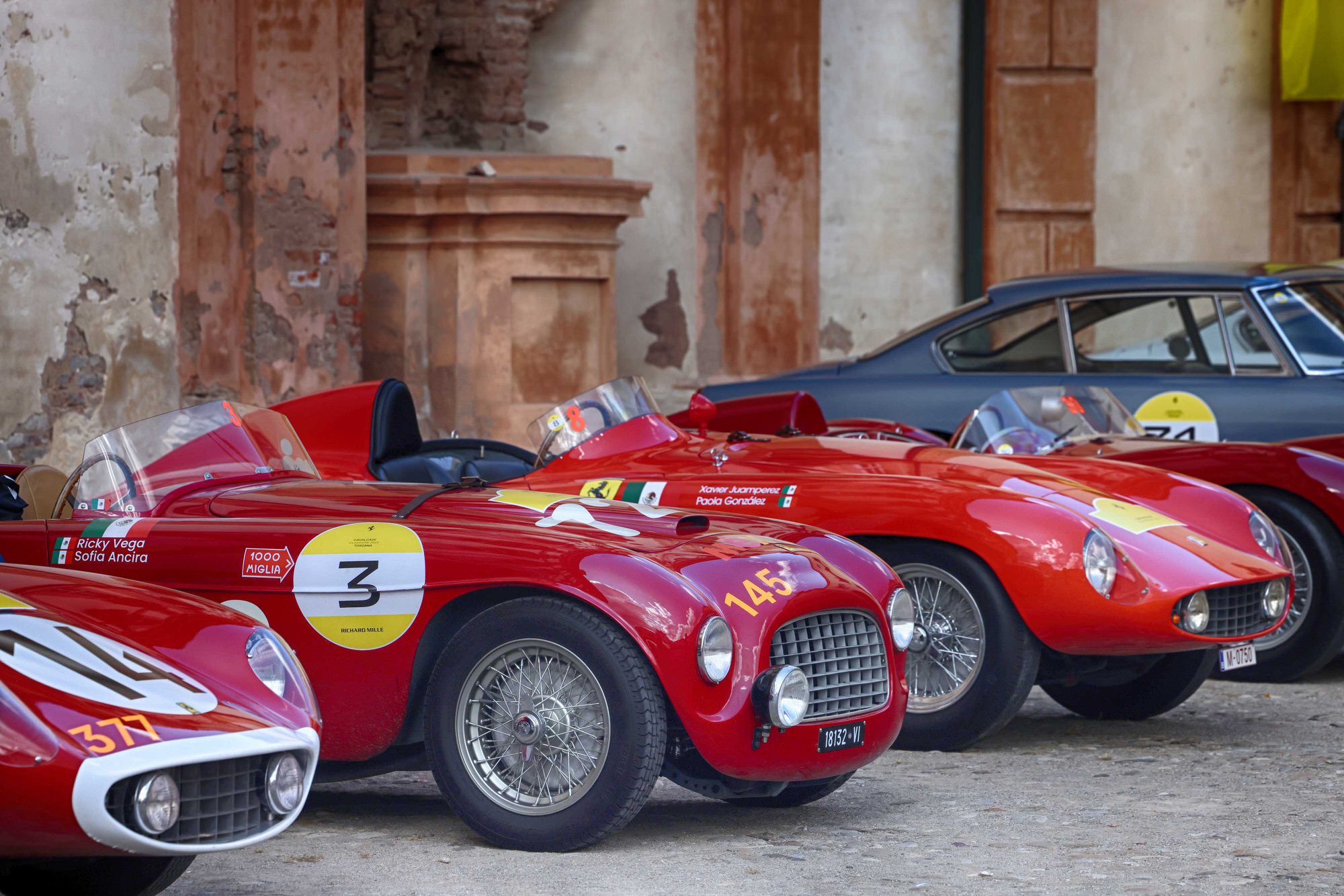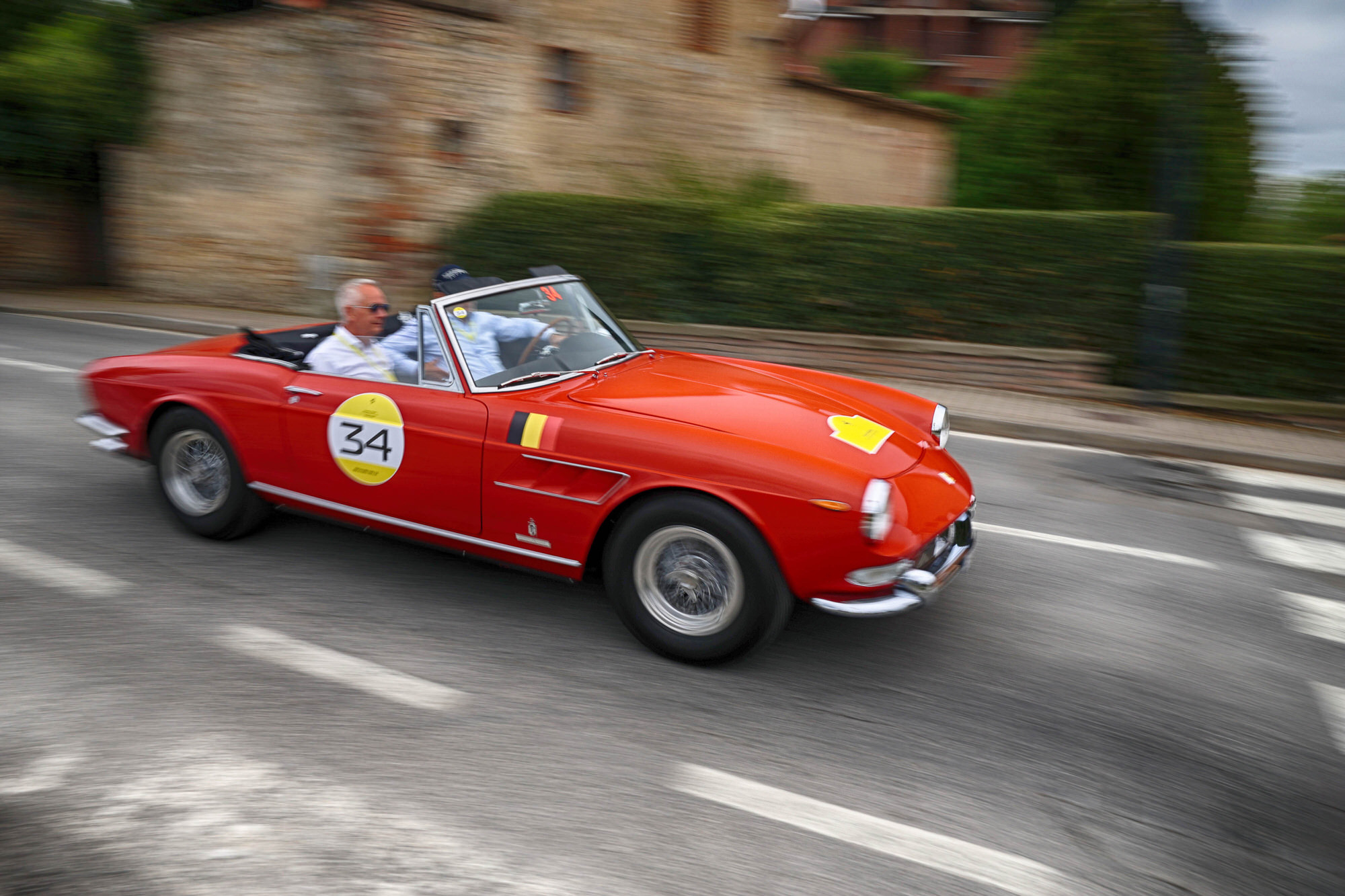 Appreciative crowds, picture perfect Tuscan towns and endless open roads marked a prefect Cavalcade Classiche 2023
We were now deep in Ferrari country: Modena is just 30 minutes away. After a memorable lunch, competitors drove straight to nearby Maranello, to finish a spectacular third driving day of 220 km (total distance of the event was just under 700 km). There, a gala dinner was hosted at Ferrari's headquarters, a fitting finale to a very special Cavalcade for owners of some of Ferrari's greatest cars.
Report by Gavin Green for ferrari.com