Conceived as an off-grid hideaway for two, Casa Etérea is a 75-square-metre dwelling that sits on the rugged slopes of the extinct volcano Palo Huérfano. The vision was to create a "theatre to nature" from which guests could experience the mountain, so sustainability was crucial in attaining a truly complete integration with the environment.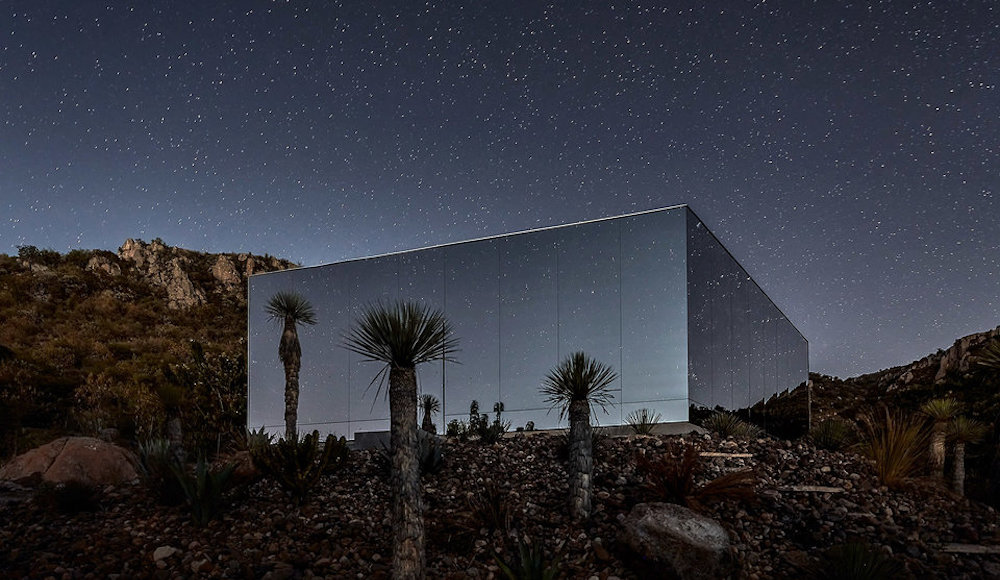 In order to achieve this, the house runs on solar energy, collected rainwater, and uses a patterned ultraviolet coating on the mirror making it visible to birds while remaining reflective to the human eye.
Heavily inspired by the concept of "emotional architecture," – coined by Mexican architect Luis Barragán and sculptor-painter Mathias Goéritz – Casa Etérea is liveable installation art that uses mirrored panels to diffuse the boundaries between the wild and the structured. By distorting the perspective of where the observer begins and the landscape ends, the project aims to evoke a deep sense of awe and oneness with the wild, and to beg questions about our role as stewards in the preservation of our ecosystems.
A testament for how the natural landscape can be made clearer by architecture, while not being tamed – we invite you to find stillness in this one-of-a-kind designer residence.
STAY
Casa Etérea is a beautiful and intimate space, that was designed without partition walls – making the entire house one large room. From the central living space and bedroom, floor-to-ceiling sliding glass doors frame vistas of towering cliffs, while opening to connect with a decked patio area and solar-heated pool surrounded by olive and pomegranate trees. The house also features an exposed glass shower with views to a staggering ravine, and an intimate kitchen equipped with amenities for light cooking. Remote-controlled outdoor PVC shutters were added to provide security and privacy. The house is located on a magnificent 8000sqm property, and guests will enjoy large, open outdoor spaces.
LOCATION
Casa Etérea is located on the slopes of the extinct volcano Palo Huérfano, only 8km (5miles) from the UNESCO World Heritage Site of San Miguel de Allende. Due to the mountainous road, the drive takes 20 minutes.
Click here for further information
more information: casaeterea.com
---