The warmth and lightness of the moment. Sun and light, plus an endless blue sky – perfect summer days. If a Porsche is ready – all the better! Endless summer feeling.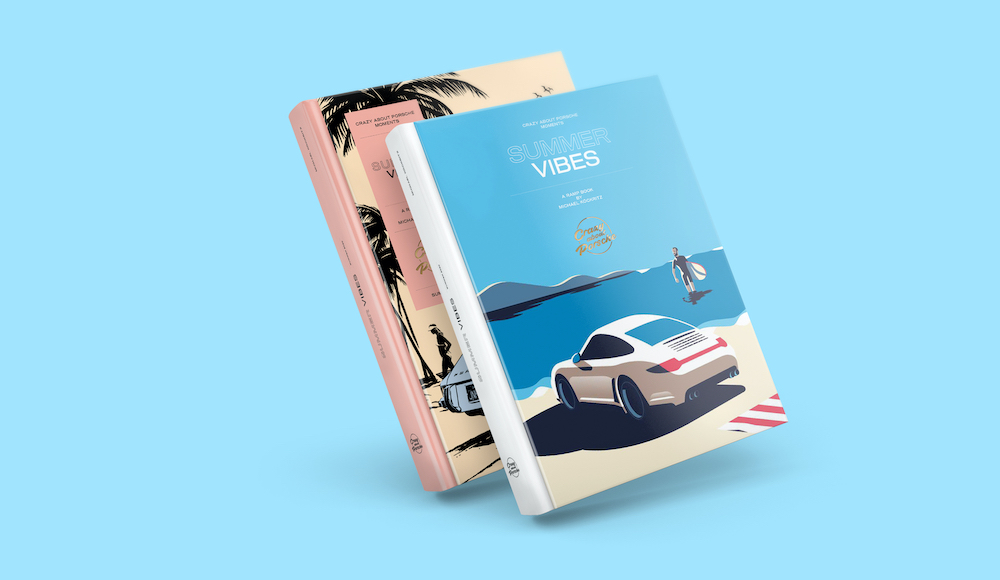 So with our enthusiasm for Porsche, we get involved in the summer, curious about what you can do and what happens. All this, of course, once again without strict planning and a well-behaved, pre-arranged structure. Spontaneous shooting schedules and storyboards from the moment.
The result: "Summer Vibes", the printed summer edition of the community platform "Crazy about Porsche". Again a bookazine like an episode film. Always in a good mood, relaxed, sometimes high-spirited, sometimes wild. The narrative tempo adapts to the characters, Porsche inspires, the heroes set the pace. Sometimes even the car. The joy of pictures and stories is set throughout anyway. The intense scent of summer on more than 400 pages packed between two book covers.
Report by ramp.space
---