At Canepa you'll find automotive nirvana in 70,000 square foot facility in the foothills of the Santa Cruz mountains where the world's best automotive artisans work to preserve the most important road cars and competition vehicles for generations to come. Historic race car owners trust Canepa´s motorsport team to deliver the expertise to restore and run their vehicles at the highest level. See here the cars who just arrived in their inventory.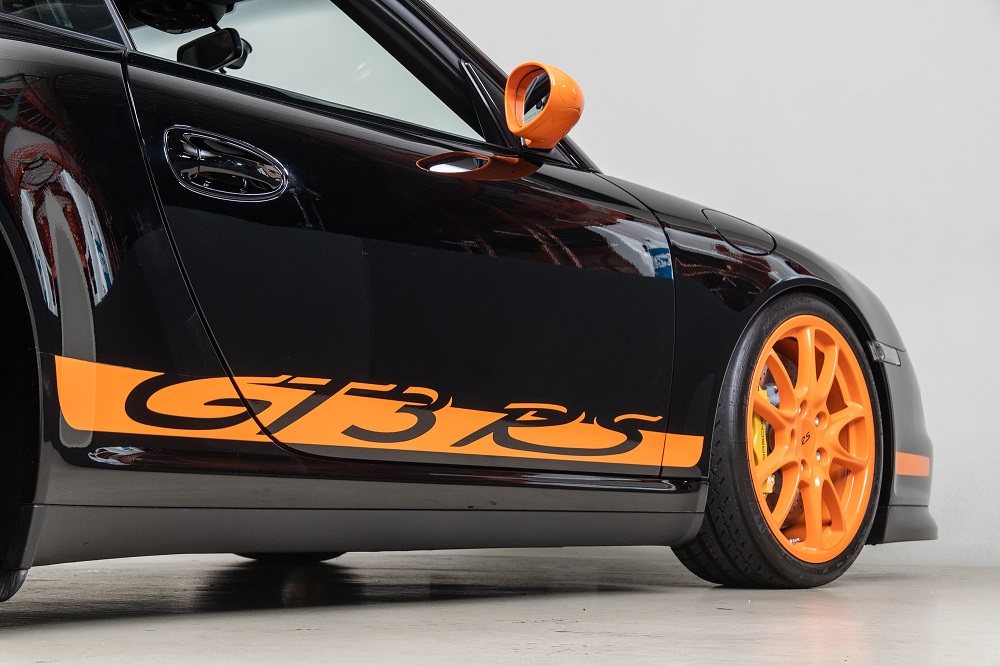 ---
1969 Mercedes-Benz 300 SEL 6.3
One of Mercedes-Benz's all-time best ever performance sedans
No-expense-spared restoration by marque expert in 1993
Driven only 7,659 miles since 1993
Factory air suspension, air conditioning, power windows, power steering
Includes owner's manuals, service documents, tools, jack, and spare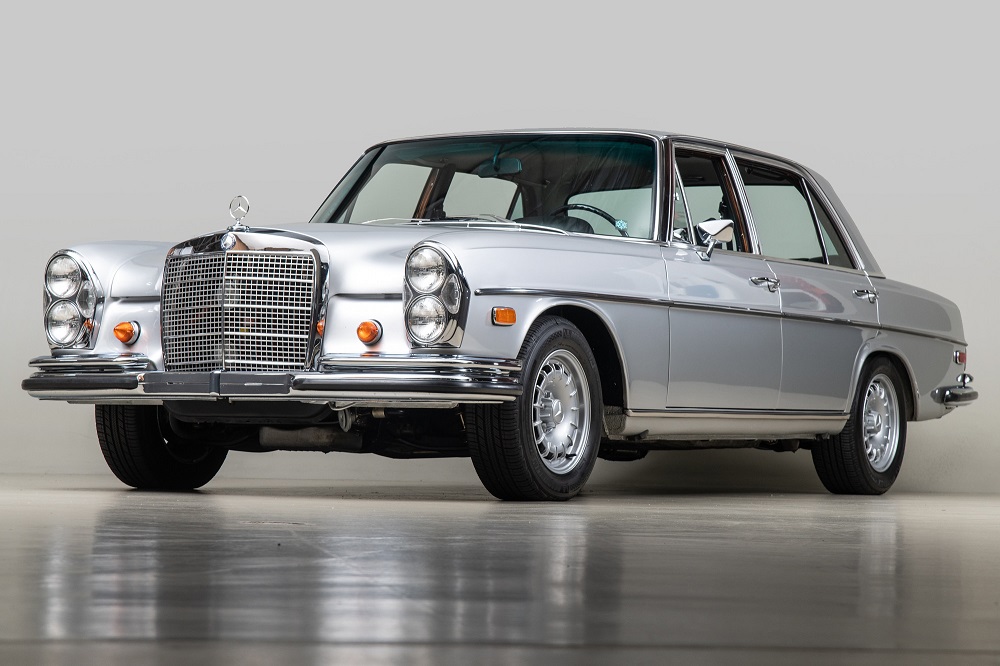 Sometimes iconic vehicles begin as something no more than one person's seemingly ludicrous dream, pushed through by after-hours working and a stroke of brilliance. In the case of the Mercedes-Benz 300SEL 6.3, its creation resembles something like that. With humble beginnings from 1966 starting as a private project of Erich Waxenberger, a Mercedes-Benz engineer, he wanted to have the hugely powerful 6.3-liter engine (M100 V8) inside of a more pedestrian-looking Mercedes. With the V8 powering the extremely-large 600 sedan and limousine, it had horsepower and torque to spare in the subject that Erich chose: a 300SEL W109. What transpired was the creation of one of Mercedes-Benz's best performance sedans: the 300SEL 6.3.
Waxenberger, as the story goes, invited Mercedes-Benz's chief engineer, Rudolf Uhlenhaut, to drive his creation. Impressed by driving dynamics and power of the car, Rudolf opened the hood at the first streetlight to figure out how big the engine was and how all of the supporting equipment was squeezed into the engine bay. Shortly afterwards, Mercedes-Benz pushed it into production. The factory German "muscle car" with four doors was displayed proudly at the 1968 Geneva Motor Show, helping enhance Mercedes-Benz's image for performance vehicles (having lacked any major sports-oriented vehicles since the 300SL). It's 6.3-liter mechanical fuel injection engine produced 250 horsepower and 369lb-ft of torque, which in 1969 was pavement ripping.
The 300SEL 6.3 boasted a host of technological wizardry onboard that set it apart from many vehicles of its time. Standard features included air suspension, ventilated 4-wheel power disc brakes, power windows, central locking and power steering. With a subtle exterior, only those in the know knew what lurked underneath that sloping front hood and what the seemingly-pedestrian 4-door sedan was capable of. With more power and torque than many performance cars of its era, it was a threat at any stoplight and any long stretch of road.
Find out more about this car here
---
1996 Porsche 911 Turbo
11,337 miles
Metallic Paint to Sample Silver Metallic with Flamenco Red Leather Interior
Manufactured from the Exclusive-Programme
Porsche Certificate of Authenticity
6-speed manual transmission, 3.6-liter twin turbocharged flat six engine
Complete with books, copy of window sticker, tools, jack, spare and compressor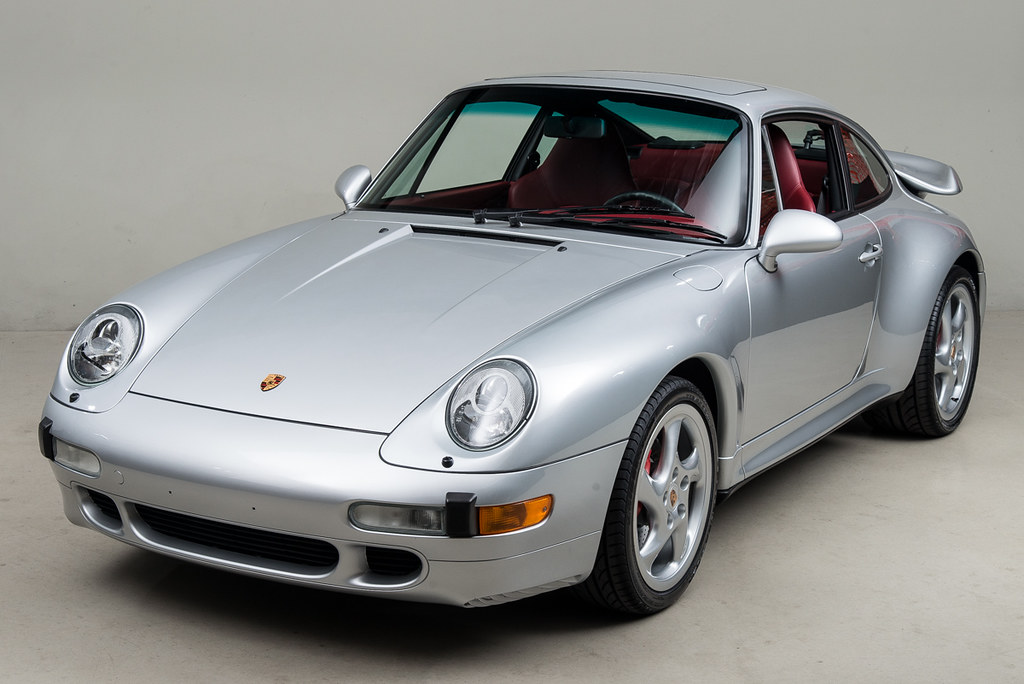 Completed at the Porsche factory on December 2nd, 1995, this Turbo was purchased on January 31st, 1996 at Princeton Porsche in New Jersey. Its first owner, George L. Bunting of Easton, MD would keep the car for only two years, amassing just 7,498 miles.
The Turbo's next owner would be in it for the long haul, having it in his possession for the next 14 years. He drove it rarely, covering less than 2,000 miles from 1999 to 2013. Right before its sale in July of 2013 the car received a major service. Having covered only 900 miles since 2005 the car was fully prepped for regular road use.
The car's last owners kept the Turbo as a collectable, and covered only 500 miles from 2013 to 2015. In late 2015 the Turbo arrived at Canepa for the first time and was mechanically inspected and fully serviced, including four new Bridgestone Potenza tires. Hand cleaned from the bottom to the top, and then gently polished and waxed, the Turbo presented like new again. A new owner purchased the car in 2016 and kept the car until just recently, amassing only 1,369 miles in three and a half years. He traded in this Turbo after Canepa was able to find him a fantastic low mileage and original 1997 Porsche 911 Turbo S. This 993 Turbo returned to Canepa just how it had left, in pristine condition.
Each and every collector car that comes to Canepa is put through and extensive and diligent process called the "Canepa Difference." This includes a major and comprehensive mechanical inspection where all systems are checked and serviced as necessary. They also receive an award-winning concours-level detailing, a thorough cleaning of each and every surface that ensures that every car is a sight to behold. Finishing off with a foam-pad-only polish to enhance the paint finish, each and every car is a perfect example and a personification of Bruce Canepa's impeccable attention to detail.
This 911 Turbo represents the final iteration of the legendary air-cooled Turbo, and is what many argue is the best generation of the fabled supercar. Impressive power, exciting driving dynamics, and an unbeatable ride that you can enjoy for hours without tiring. Whether it's kept as a low mileage collectable, or to be driven like the Weissach gods intended, this 993 Turbo is ready.
Find out more about this car here
---
2008 Porsche 911 GT3 RS
1 owner, California car since new — 6,029 miles
997.1 GT3 RS, one of only 410 produced and sold in the U.S.
Documented and long service history
Substantial Porsche factory options list
Sports exhaust system (original muffler included)
Black w/orange accents, black leather/Alcantara interior
6-speed manual transmission, 3.6-liter flat six engine with 415 horsepower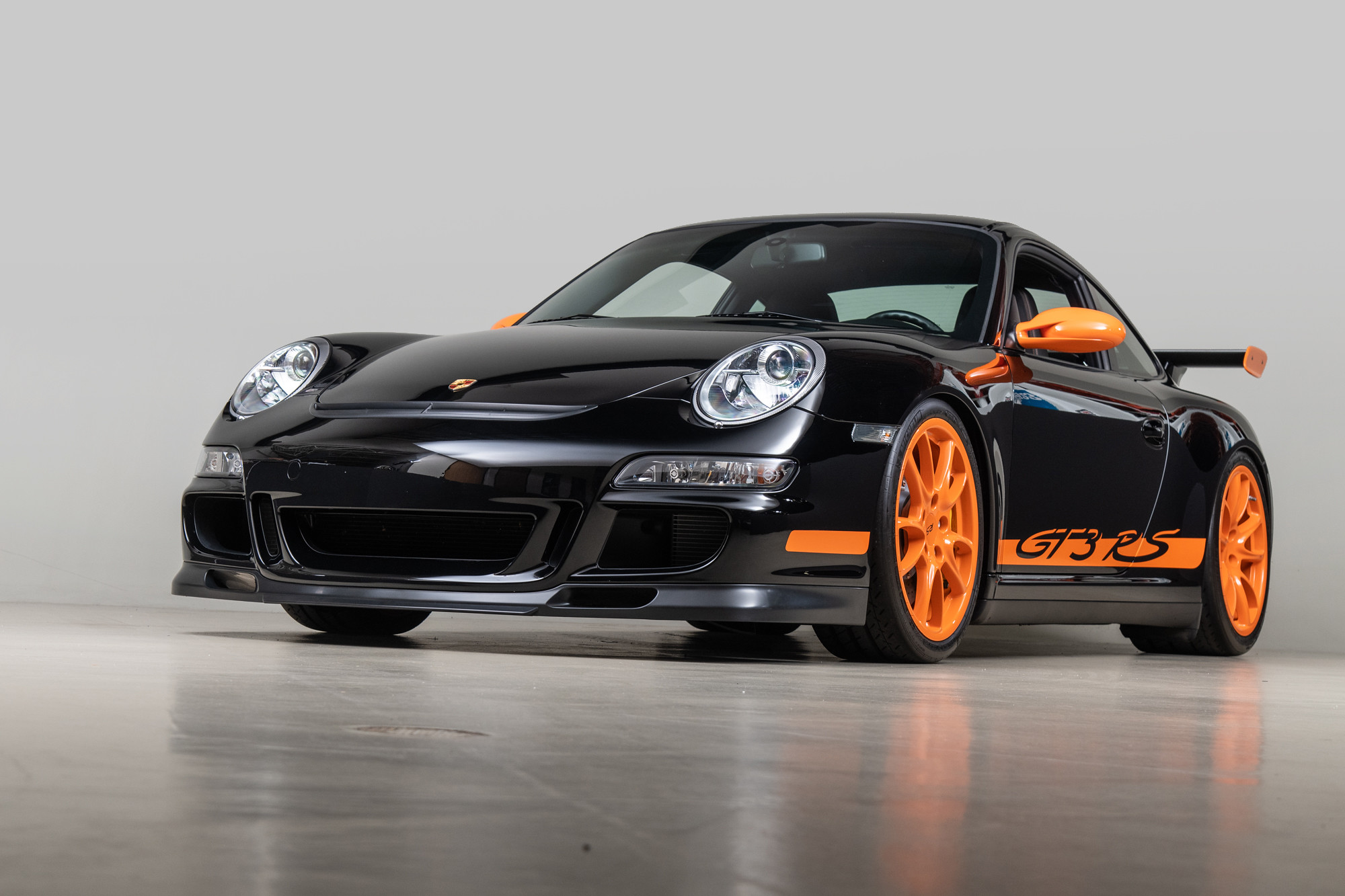 The GT3 RS moniker is one of the most recognizable titles to ever be bestowed onto the 911 platform, signaling a high-performance nature that is considered, by enthusiasts and drivers alike, the gold standard for handling dynamics. Upon announcement of the 997 GT3 RS, expectations were high. The previous generation GT3 RS in the 996 guise was considered a masterpiece, with sharp handling and an extremely analog connection to the road that gave pure driving enjoyment. Being that Porsche is excellent at evolving their cars, the 997 GT3 RS did not disappoint. With more power, a wider body, and a larger wing for more downforce, the 997 GT3 RS improved numerous aspects over the previous generation. Tipping the scales at a feather-weight 3,020 pounds, paired with a high-revving naturally aspirated flat six engine with 415 horsepower and a bolt action-like 6-speed manual transmission, the GT3 RS created a winning and memorable combination. Lauded by drivers for being one of the last pure and analog driving experiences amongst modern Porsche 911s, the 997 generation GT3 RS holds a special place in many hearts and garages.
This 2008 Porsche 911 GT3 RS was delivered to Stevens Creek Porsche of Santa Clara, California in March of 2008. Spec'd in black w/orange accents over a black leather/Alcantara interior, this GT3 RS had numerous special wishes and requests. Orange deviated stitching throughout the car ties in the exterior orange elements with the interior, making this a memorable and unique GT3 RS. Porsche Carbon Ceramic Brakes were optioned, along with a sport steering wheel in leather, Chrono package plus, PCM 2.1 w/extended navigation, Bi-Xenon headlights, and red tail lights.
The car was purchased by its first and only owner, located in Southern California. The GT3 RS was transported down to Southern California where it was maintained and serviced regularly at Porsche Newport Beach and Fletcher Jones Motorcars in Newport Beach. The owner drove the car sparingly, adding only 6,029 miles to the odometer during his 11-year tenure with his Porsche.
Hard to miss in any scenario, the black and orange GT3 RS arrived at Canepa and was immediately inspected. With a 6,029-mile car, the car presents as though it was just lightly used and enjoyed. The factory original black paint is stunning, and the interior looks as if it was only visited only a few times by its owner.
Each and every collector car that comes to Canepa is put through and extensive and diligent process called the "Canepa Difference." This includes a major and comprehensive mechanical inspection where all systems are checked and serviced as necessary. They also receive an award-winning concours-level detailing, a thorough cleaning of each and every surface that ensures that every car is a sight to behold. Finishing off with a foam-pad-only polish to enhance the paint finish, each and every car is a perfect example and a personification of Bruce Canepa's impeccable attention to detail.
Now ready for its next owner to carve up apexes or take a spirited drive to the next Cars and Coffee, this Porsche 911 GT3 RS is an absolute dream to drive and will draw attention no matter where it goes. Still in fantastic condition, with a host of special tailoring options to match its exterior paintwork, experiencing a GT3 RS is unlike anything else. Whether you choose to rev out the naturally aspirated 3.6-liter engine to redline while shifting the glorious 6-speed manual, or taking a friend for a few backroad jaunts, the GT3 RS will perform and impress every time.
Find out more about this car here
---
1986 Porsche 911 Turbo
3 owners – 3,376 original miles – Time-capsule quality
Built by Porsche's Sonderwunsch department (Special Wishes Department)
Less than 250 examples built by Werks 1 between 1981 and 1986
Final year built by the special Werks 1 department
MSRP of 172,351.15 Deutschemarks
Ordered in European specification, immediately imported to US in 1987
Special white paint finish over full black leather interior
4-speed manual transmission, 3.3-liter air-cooled turbocharged engine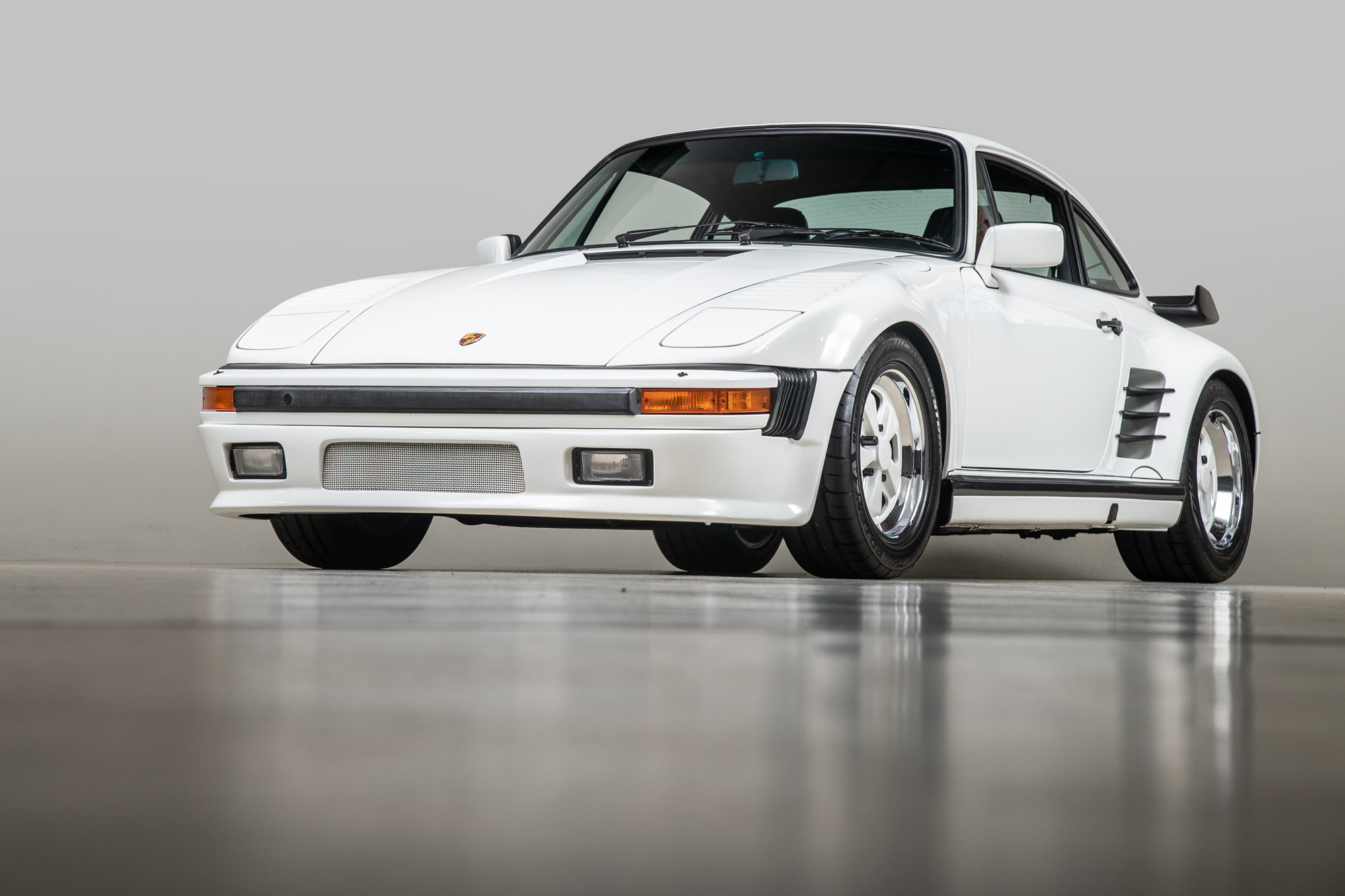 The word Sonderwunsch has a special meaning to many Porsche fans worldwide, with many gravitating towards cars that have passed through this elusive place. Translated, it means "Special Wishes", Porsche's special department where those with the wherewithal could personalize and upgrade to their hearts content. Located across the street from the main Porsche factory, Werks 1 was responsible for a limited number of special cars to wear the Porsche badge, with one type of car in particular that is now known worldwide: the 930 Turbo Flachbau "Slantnose".
Originally created for a particular client wanting a car that looked similar to Porsche's mega 935 racecar, it didn't take long until other clients were requesting the same type of upgrades for their future cars. In addition to the special slantnose, clients could request a number of upgrades both cosmetic and mechanical from the special department, anything from engine upgrades to full leather interiors in the wildest combinations imaginable. These options were not available from Porsche's normal production assembly line, which is why it was required for the special wishes department to perform the necessary modifications. From 1982 to 1986, less than 250 total examples were built in the special wishes department across the street. Porsche would send a factory car across the road to Sonderwunsch once completed, where the car would then be modified to the client's wishes. An unlimited choice of options also came with a hefty price tag, where it was not at all surprising that a completed slantnose would almost double the cost of a standard 930 Turbo.
In 1987 Porsche began building Slantnoses on the factory line, taking over the job that the Sonderwunsch originally had and producing these series of cars from 1987 to 1989. Finding an original Slantnose that was built by the Special Wishes department is a rare find, especially those that still retain their originality and period-correct upgrades. Between 1987 and 1989, there were reportedly around 600 slantnoses produced by Porsche's normal production assembly line, making these original 1982-1986 Special Wishes/Sonderwunsch slantnose cars incredibly rare.
This Porsche 911 Turbo Slantnose was ordered by an American, named William Blincoe. Located in Atlanta, Georgia, he ordered this Turbo Slantnose brand new from Hahn Sportwagen in Stuttgart, Germany. Unique to the Turbo Slantnoses were two different options list, one from the Porsche factory for the "base" car, and another for all of the upgrades performed by Sonderwunsch. The factory car was delivered as a 911 Turbo Coupe, optioned with: Special Color, Interior special color, Special shocks, Heavy duty battery, Limited slip differential, Electric outside mirror, Left sports seat, Right sports seat, Alarm, Front windshield with graduated tint, Electric sunroof, and Leather piping around seat covers. The car, before any upgrades began, had an MSRP of 102,382.86 DM. Once the car went across the street, the real fun began.
Find out more about this car here
---
---