The Jeep Grand Wagoneer. The Harley-Davidson Hydra-Glide. The Oscar Mayer Wienermobile. Three iconic automotive shapes, each of which couldn't be more different from the other, and yet all share a common parent.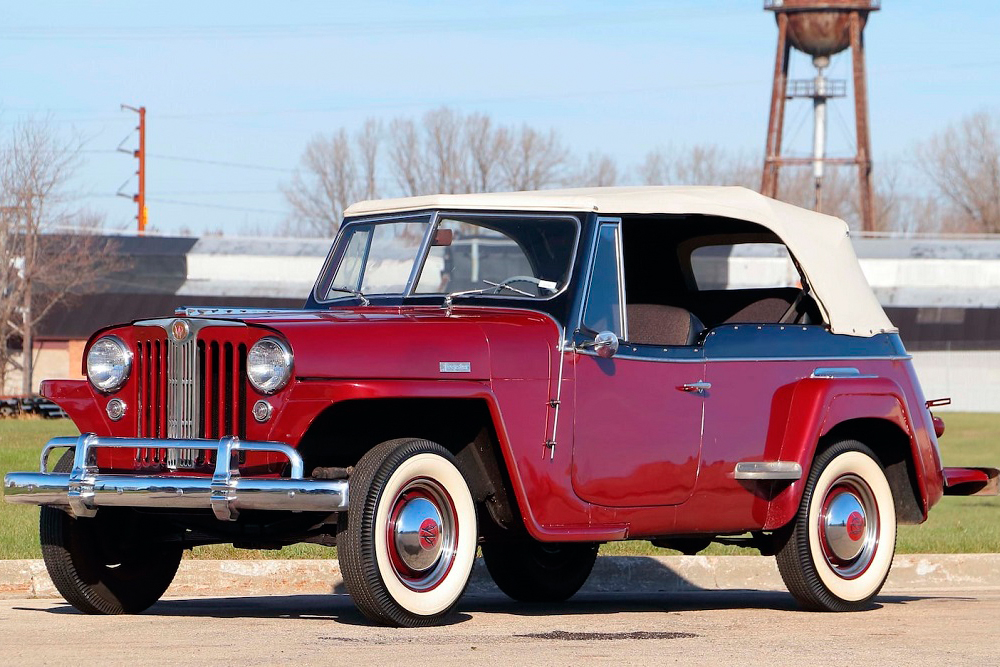 What's more, they're just the tip of a very prolific iceberg. From the mid-1940s all the way to 1991, you could walk into a new car showroom and drive home in a vehicle that had been sculpted by the hands of Brooks Stevens, one of the country's hardest-working and broad-minded industrial designers.
Stevens had a voracious appetite for visual impact. His fingerprints could be found not just in the automotive business, but also advertising (the Miller Brewing logo), watercraft (the Evinrude Lark, later Cadillac Sea Lark), train transport (the Skytop Lounge observation cars used throughout the central and western railroads), and even small engine and lawn mower design (Briggs & Stratton, Lawnboy).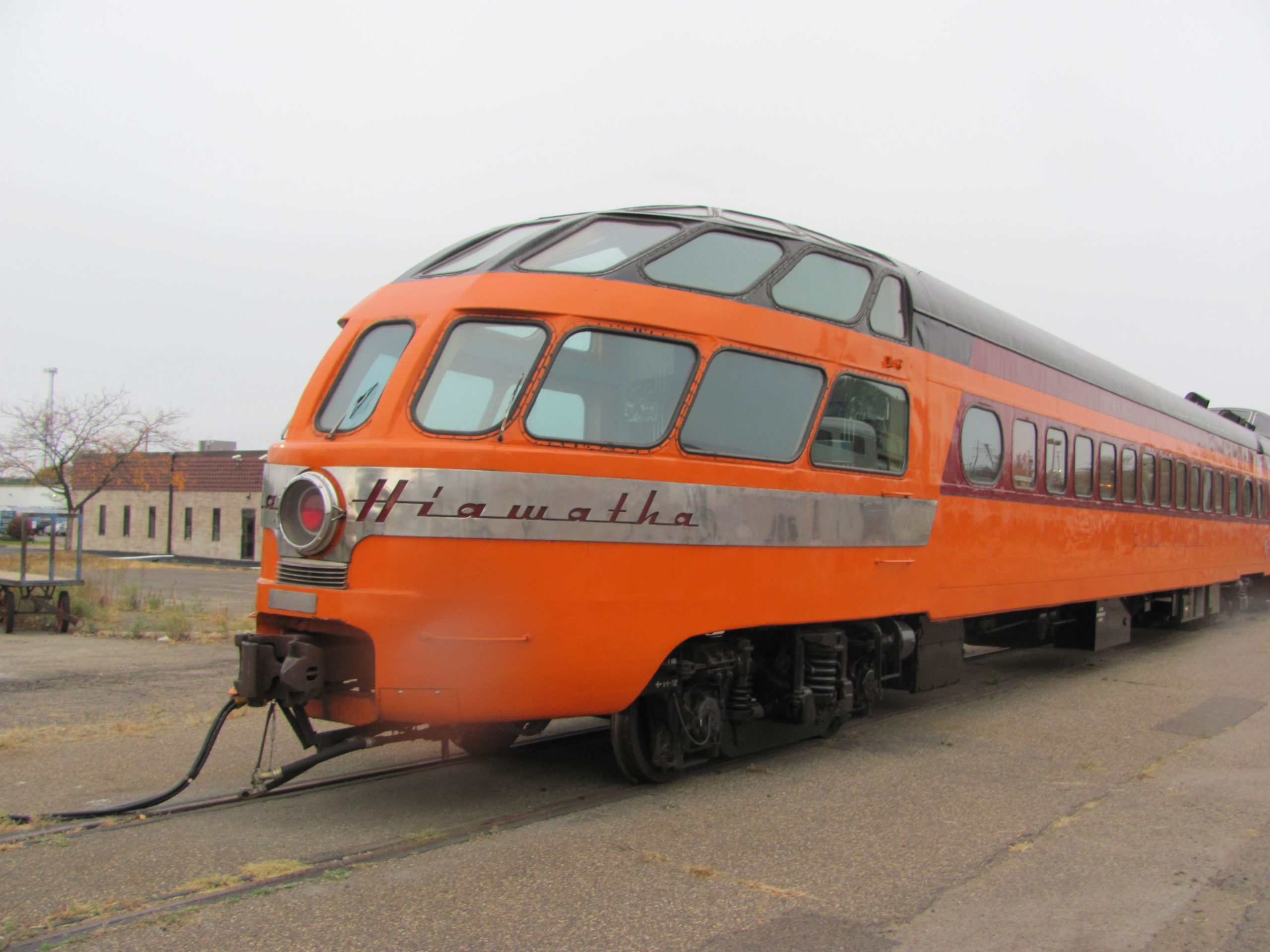 He was also the man who gave us the phrase "planned obsolescence," a term that would dog car companies from the 1950s onward. To Stevens—and GM's Alfred P. Sloan, who had espoused a similar philosophy in the 1930s—it was simply the encapsulation of a design philosophy that would convince consumers to "own something a little newer, a little better, a little sooner than is necessary," not a cynical celebration of using low-quality components intended to crap out after a few years' time.
Stevens left behind a complicated legacy, which is to be expected of anyone willing to take risks and then have those dice rolls immortalized in metal, chrome, and fiberglass. His influence on automotive design is unquestionable, however, and while he may not enjoy the same profile among casual car fans as Harley J. Earl or Giorgetto Giugiaro, chances are at some point in your life you've ridden in, used, or been served by one of his thousands of creations.
Humble beginnings
Born in 1911, Clifford Brooks Stevens came of age at a time of both great excitement for the automobile and severe economic hardship. After enduring a childhood beset by polio, he was fortunate to have the full support of his family in pursuing his design dreams, especially from his father, who ensured that the initially bedridden boy exercise his debilitated right arm by continually sketching, then eventually engaging in more strenuous physical activity. The carrot dangling in front of the young Stevens? A Ford Model T, which his dad rolled into the driveway as promised after Brooks had fully recovered from his illness.
That car would serve to propel Stevens away from the architectural studies he initially pursued at Cornell University in 1929, where he spent most of his time sketching vehicles and ignoring his lessons, into a fitful period of employment back in his home town of Milwaukee. It was here that he would get his first taste of professional design work, ginning up logos for a variety of local businesses, and eventually, in 1935, opening up his own business: Brooks Stevens Industrial Design.
War brings opportunity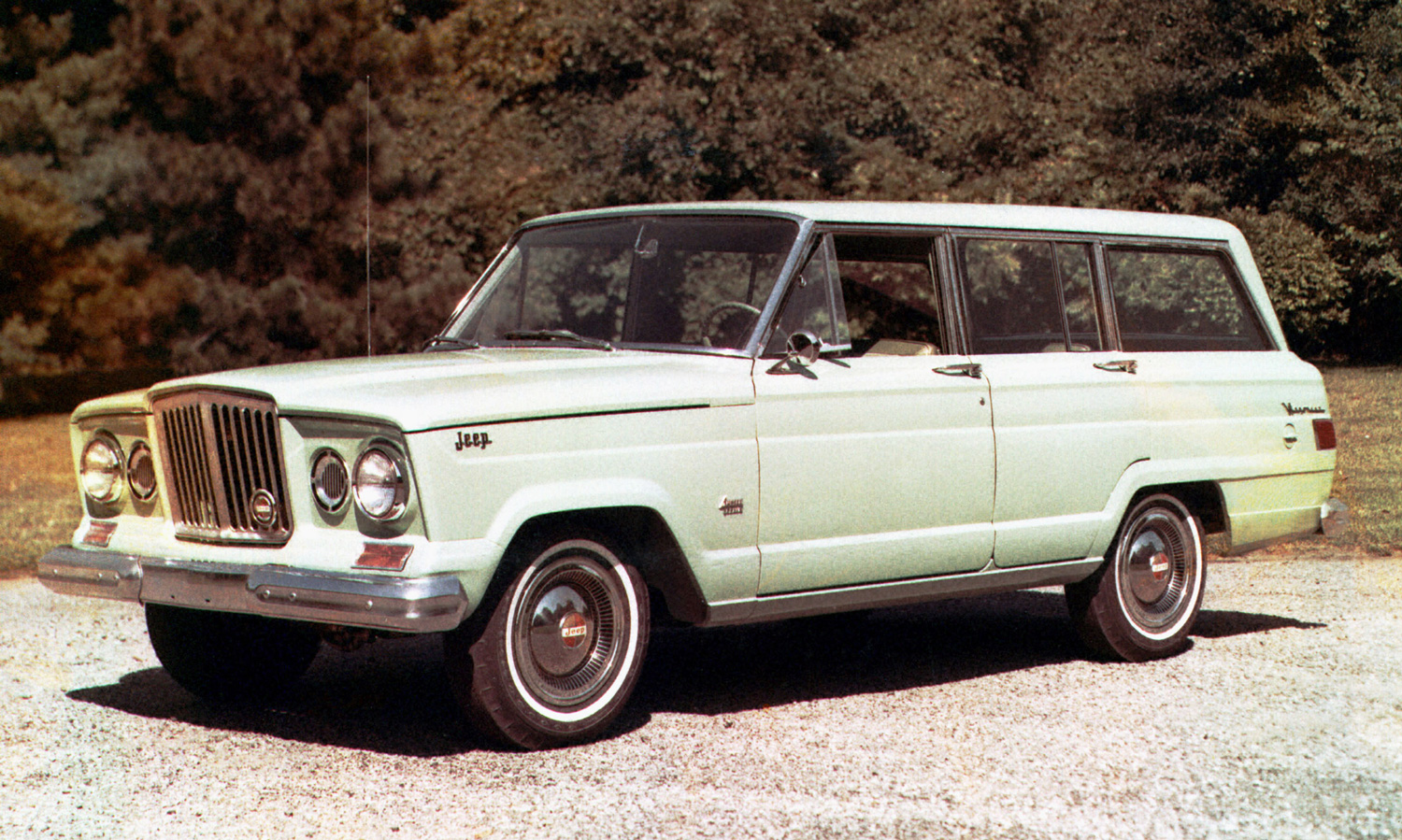 A key aspect of Stevens' design philosophy was that "good design would pay for itself." He firmly believed that making a product easier to use was completely in harmony with attractive aesthetics, and this was a point he would expound upon at length. This was particularly true when working with consumer products such as irons and clothes dryers that had previously left the factory floor as drably austere appliances.
After dabbling in a series of one-off motorhomes and "pleasure cruiser" vehicles built for millionaires and World's Fair displays, his first real test in the automotive world was proving that military vehicles—the very definition of function-first—could be easily transformed into something that the general public would want to park in their driveways. In 1942, Modern Mechanix published an article in which Stevens spoke of how World War II could influence manufacturing and design once hostilities had ceased, including a section on using the Jeep as a platform for an affordable civilian model.
This attracted the attention of the higher-ups at Willys-Overland, who tapped Stevens to make good on his "victory car" proposal and gave him the keys to the company's post-war future. His creativity would power concepts like the Willys Sportif two-door roadster runabout, which would evolve into the 1948 Jeepster convertible, and he also had a hand in a number of the company's panel and station wagons (such as the Willys Overland Station Wagon in 1946) that would serve as the backbone of its return to commercial sales.
The Jeepster launch would kick off the era where Brooks Stevens would enjoy some of his greatest success as an automotive designer. A year later, Harley-Davidson would bring out the Hydra-Glide, a Stevens-penned bike whose front fender would live on through the HD lineup all the way through the 1990s.
He would also begin his work on straight-up concept cars during this period, which would eventually spawn vehicles like the Gaylord Gladiator Sports Touring and the Cadillac Die Valkyrie. These vehicles would lead into his 1956 classic interpretation of the Oscar Mayer Wienermobile, whose unique sculpted glass cockpit would have him famously quip, "There's nothing more aerodynamic than a wiener."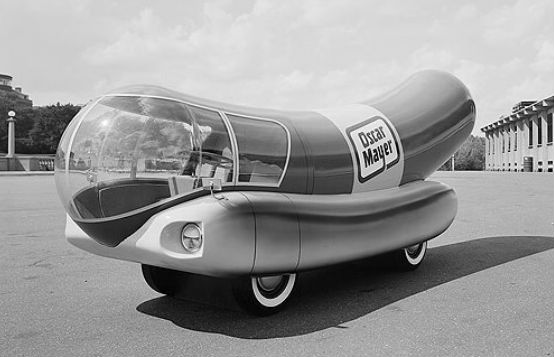 It was Stevens' continued work with Jeep, and a fruitful partnership with Studebaker, however, that would come to define his primary contributions to this classic growth phase of the automotive industry. His contribution to Jeep's Forward Control trucks, which also appeared in 1956, would dramatically modernize its utility-focused offerings for the next 10 years. It was the Wagoneer, however, that would earn Stevens immortality among Jeep fans. With its open greenhouse, rugged construction, and go-anywhere design, the Wagoneer (and later Cherokee, Grand Wagoneer, and Gladiator pickup variants) would find themselves in constant production from 1963 all the way to the early '90s.
Studebaker offered Stevens a broader canvas across which to splash his genius. Fresh off working on the Brazilian market Willys Aero sedan refresh, Brooks was tapped by the ailing South Bend, Indiana-based brand to breathe life into its bread-and-butter Lark family of sedans, wagons, coupes, and convertibles, as well as tackle a redesign of the more aspirational Hawk.
The end result was the stunning Studebaker Gran Turismo Hawk in 1962, and an inspired series of nips and tucks to the same-year Lark that would inject much-needed sales into the company's pipeline. Notably, the Lark Wagonaire (with its practical and innovative retractable steel roof) would share some of its pillar-and-glass design with the Jeep Wagoneer. A year later, he would also try his hand at a flagship sports car for Studebaker with the Scepter concept. At that point, however, the automaker was out of resources and at the start of its slide into bankruptcy.
Niches come calling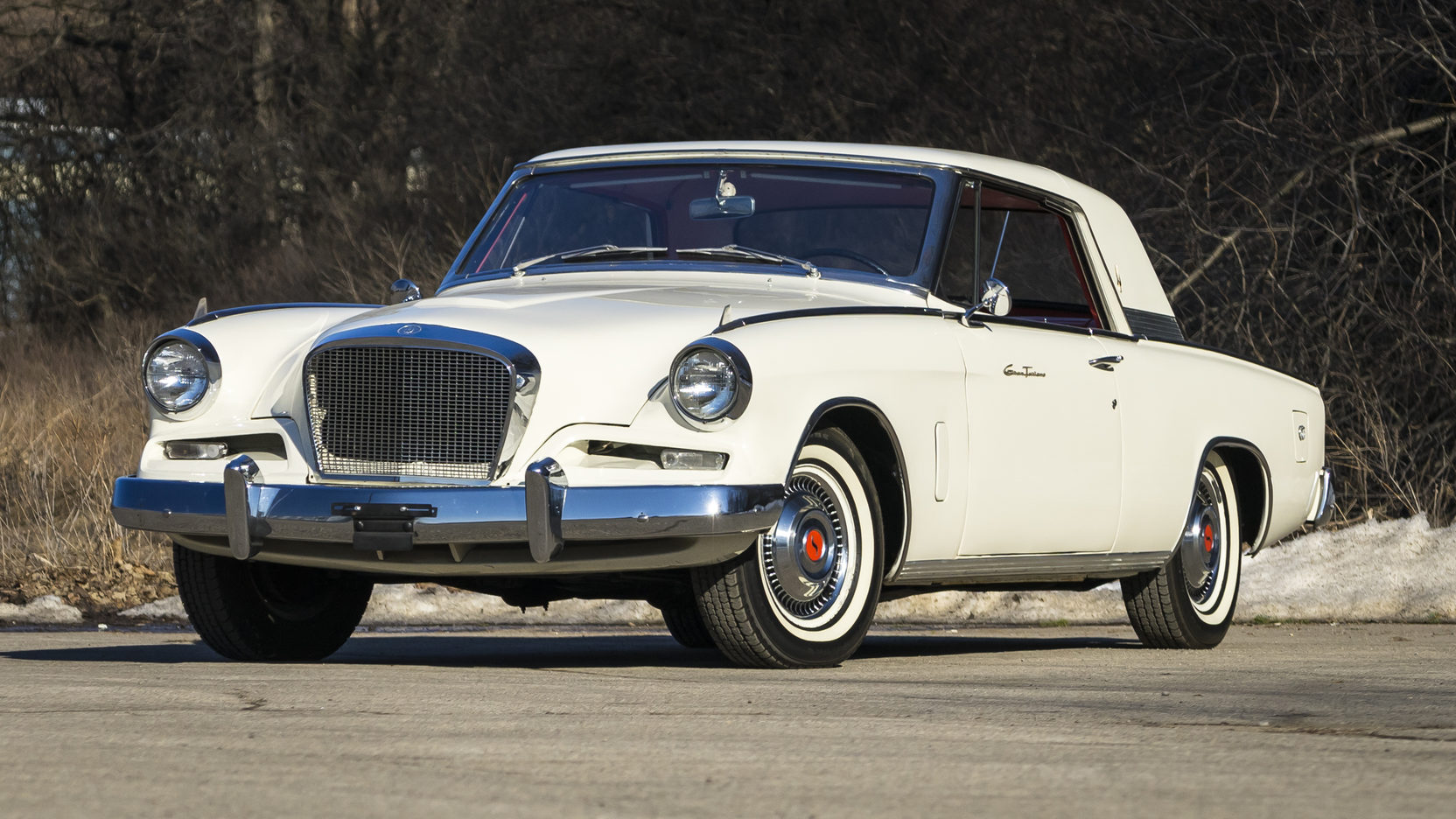 Stevens didn't slow down much in the later years of his life, although his automotive projects began to swing away from the mass market. He would continue to pursue the Excalibur line of sports cars that he had been tinkering with since the early 1950s, evolving from the Henry J-based prototypes, to the SSK Mercbaker in 1964 that combined a Studebaker chassis and drivetrain with a Mercedes-Benz-inspired body, to the full-on phaeton bodies and roadsters built by Brooks and his oldest son, David, throughout the 1970s and '80s.
Stevens would also try his hand at electric vehicles, working on both the 1978 Transitron Mk II battery-powered motorcycle and the six-wheeled Briggs & Stratton Hybrid, which he designed with his son Kip. The additional axle was necessary for distributing the weight of the car's battery pack, and it featured 26 total system horsepower from electric and gasoline motors working in parallel. Total range was 60 miles on electric power alone, with the gas engine able to charge the batteries if desired.
With more than 3000 product designs to his name, Brooks Stevens rarely encountered an object, image, or vehicle he didn't feel could somehow be improved. When asked towards the end of his career if he would change anything he had worked on in the past, his answer was emphatic: "Everything! Because it's all outmoded."
Stevens lived the future the way the rest of us dwell in the present, and for an astounding six decades of active work, he fed the world a taste of what it was like to see things as they would be—and should be.
---
Report by hagerty.com
---