British engineering firm R-Reforged, makers of Ian Callum's Vanquish 25 series, came up with yet another way of re-dressing old Aston Martin technology. Meet the Aston Martin Vantage V12 Zagato Heritage Twins, 19 pairs of V-12-powered Coupés and Speedsters inspired by 2011's Vantage V12 Zagatos, packing 600 hp this time around instead of the originals' 510. Licensed by Aston Martin and Zagato, these cars will be built in Warwick instead of Gaydon.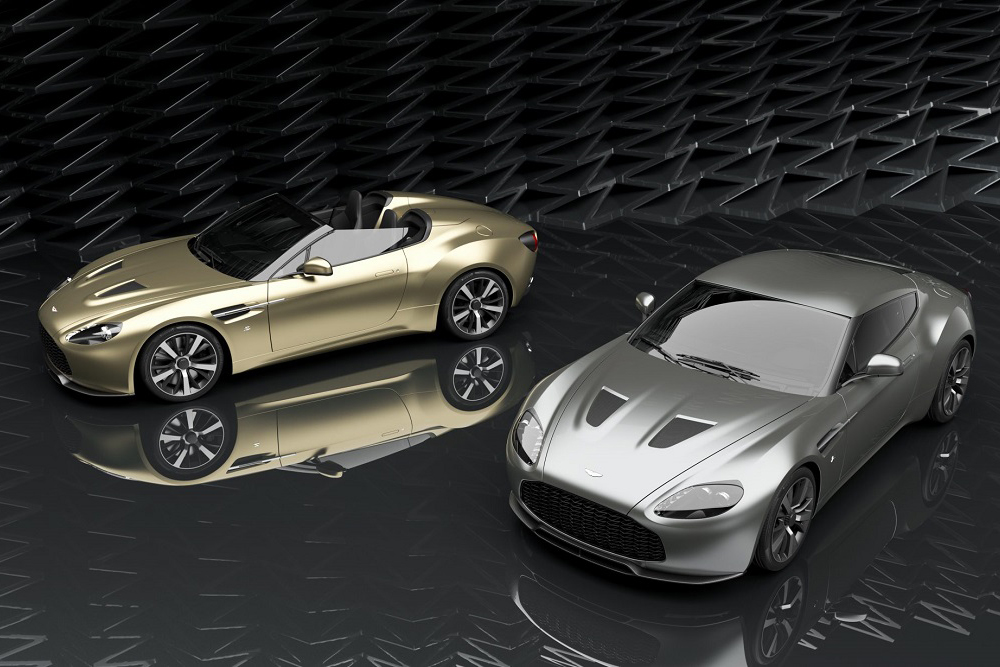 Zagato celebrated its centenary last year, and Aston Martin wasn't shy to fork out one special edition after the other to mark the occasion. More recently, Andy Palmer's team came up with a 700-hp Speedster for all the extremely wealthy collectors out there, but now, R-Reforged presents its own Speedster, along with a matching double-bubble coupé wearing the golden Z badge.
Adding to the already lengthy list of Aston Martin Vantage variants, each of the V12 Zagato Heritage Twins features the eponymous 5.9-liter, 48-valve, naturally aspirated V-12 and an all-carbon-fiber body. Those slinky carbon-fiber forms feature active aero through a deployable rear wing and center-locking, 19-inch alloy wheels designed by APP Tech. Sold exclusively in pairs, these late Zagato anniversary specials can be specified to their finest details at Aston Martin dealer St. Gallen in Niederwil, Switzerland, after which the R-Reforged team will get to work at the firm's 30,000-square-foot facility. R-Reforged is part of the AF Racing Group, an organization working closely with Aston Martin as project partners on the Aston Martin Valkyrie.
With no word on pricing, the Aston Martin Vantage V12 Zagato Heritage Twins will enter production in the fourth quarter of 2020 along Callum's upgraded Vanquish 25s. The company also promises more product announcements to follow before the year ends, making us wonder what Aston Martin would license next.
---
Report by hagerty.com
---