In 1971 the Brabham Formula 1 team took the radical step of mounting the radiators in side-pods located forward of the front wheels. Seen here in the Brands Hatch paddock at the 1971 Race of Champions, designer Ron Tauranac (right) looks concerned – as does everyone else – while at the rear of the car the team's number one driver Graham Hill looks confused.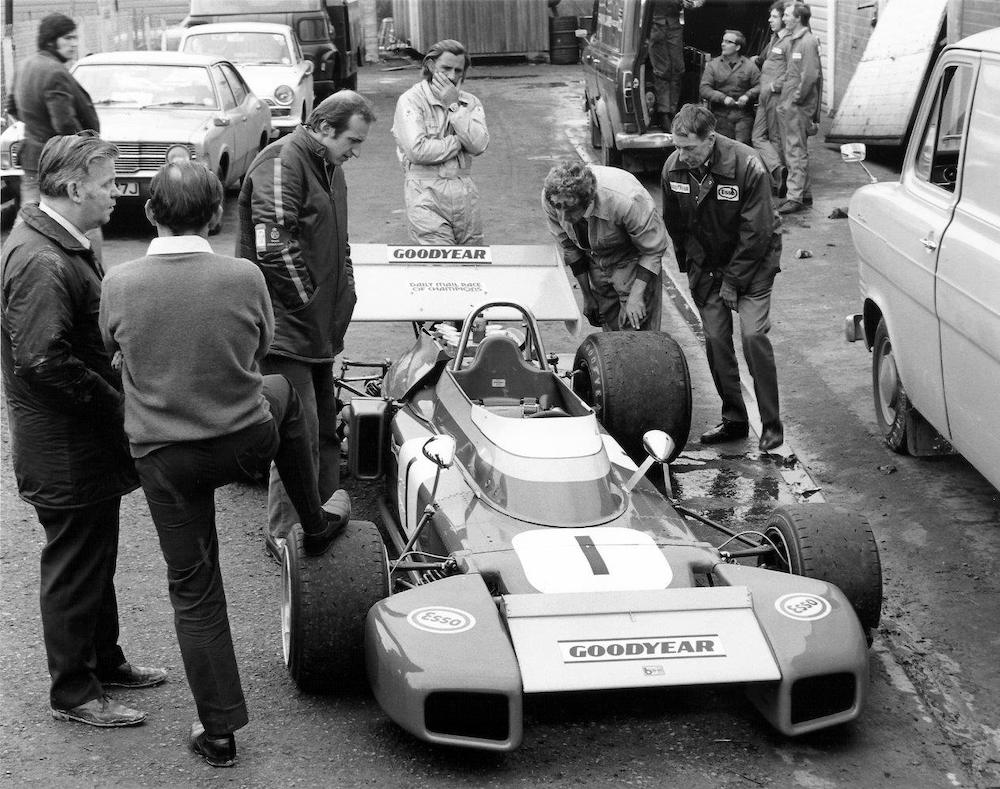 At the time, F1 cars used a square "slab-sided" monocoque chassis and the most effective location of the radiators was always a challenge. Despite everyone's best efforts, and an unexpected win at the International Trophy race at Silverstone in 1972, the BT34 was not deemed a success and only one was built. The team was sold to Bernie Ecclestone in 1972 and designer Ralph Bellamy made several changes to the car. At the first race of the season, the Argentine Grand Prix, Carlos Reutemann shocked the establishment by putting it on pole and ran a strong second for much of the race.
From 'Moments in Motorsport' by Trevor Legate. To purchase a copy contact tlegate@btinternet.com for details.