When movies, TV, and music are your passion — you don't want to just watch. That's why there's Smart Soundbar 600 with Dolby Atmos and proprietary technologies for a captivating sound experience for all your entertainment.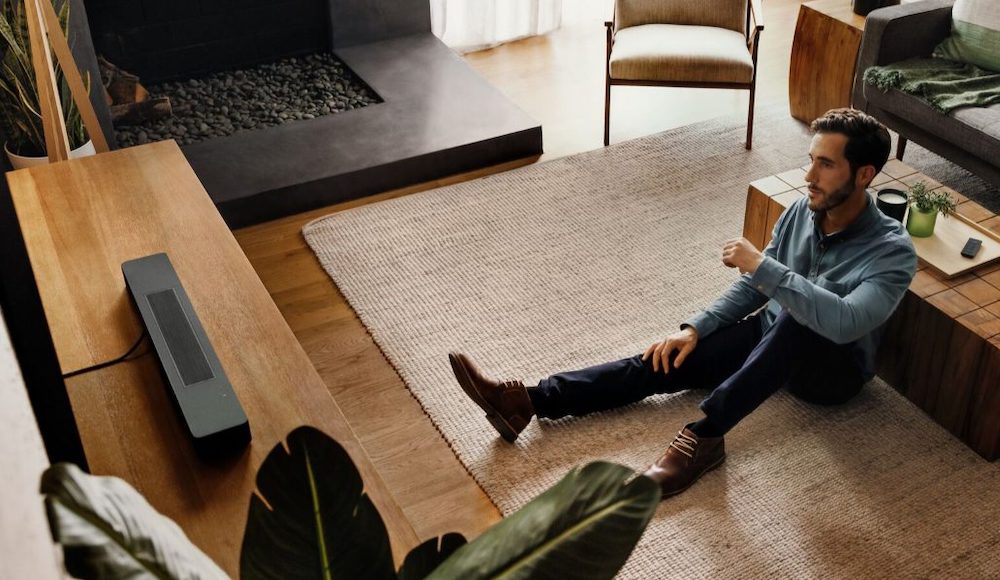 The soundbar separates instruments, dialogue, and effects, and places them throughout your room. Far left, far right, and even overhead. Dolby Atmos, exclusive TrueSpace™ technology, and upward firing transducers deliver shockingly immersive sound for a soundbar this size.
Dolby Atmos
Dolby Atmos is a gamechanger for bringing theater-like immersion into your living room. But while the library is growing, most content is not Atmos-encoded. For full immersion all the time, there's TrueSpace.
Bose Truespace
It intelligently analyzes what you're watching and upmixes signals other than Atmos to create a multi-channel experience. So even 5.1 and stereo content get an added layer of immersion and realistic height effects.
Click here for further information
more information: bose.com
---