Weekend Heroes has got to be the most people focused sports car racing book ever.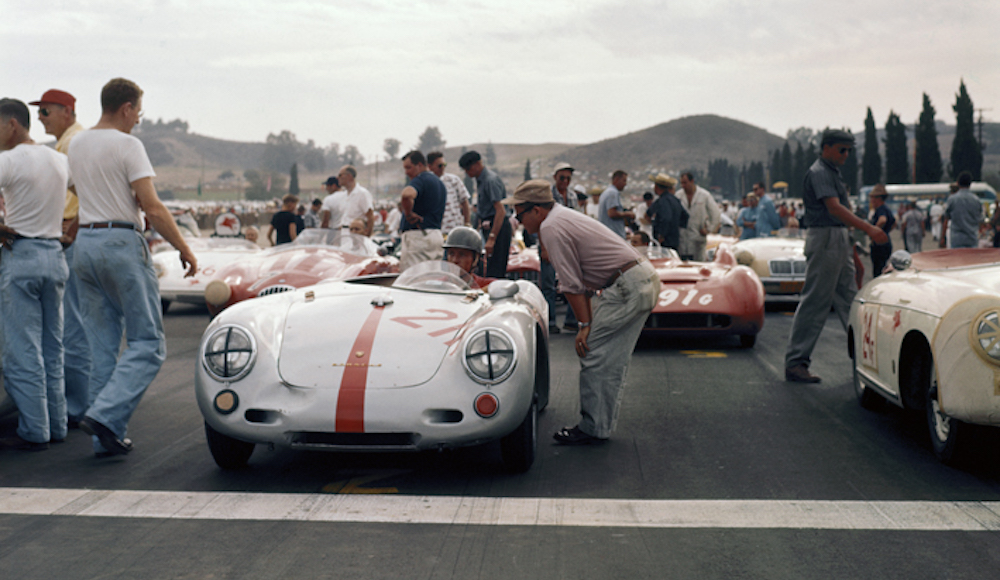 Oh sure there's lots of photographs of cars and then there's more cars, all decked out in their shiny paint jobs, a hundred or more windshields glaring in the sun, mechanics scrambling under hoods, under a car, somebody's expensive piece of machinery off-loaded from a boat, for Hawaii's International Speed Week.
Weekend Heroes
But the photographs of people is what grabs the attention, so why bother with a caption when a photo tells it all; photos never seen before, never ever before published. Count `em!  Almost six hundred pix in full screaming color, and over three hundred in black and white.
The photo on page 17 must have been taken by one of their own.  Like a pride of lions sitting on the tarmac waiting for the sun to come out, waiting for the hunt; the photographers hailed and recognized in the book were a breed apart; in-your-face Paparazzi not.  Hanging off a snowfence, from a tree, they went and were everywhere click clicking away, paying attention, especially to detail, where the real dust and the gravel flew, catching a spectator unaware, the beautiful lady at Stockton in August 1952 …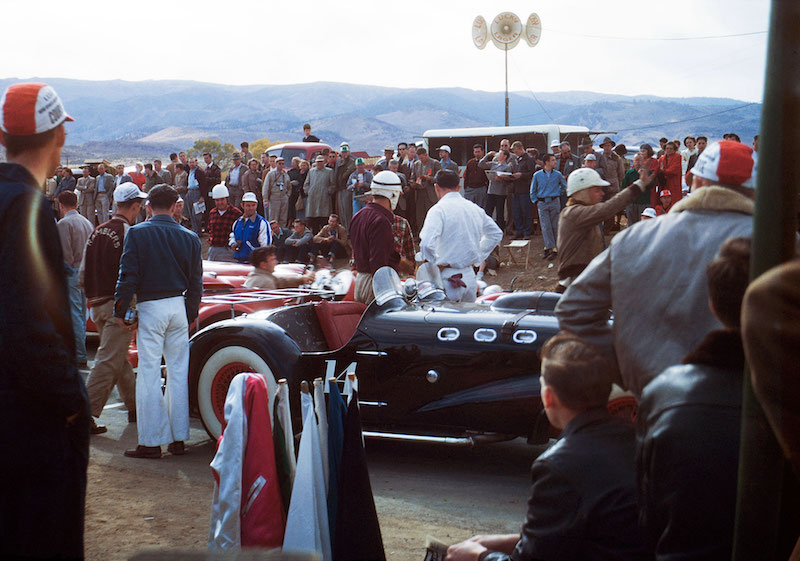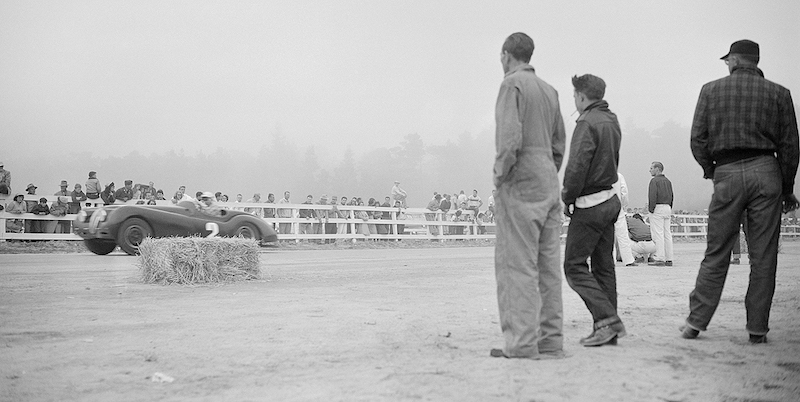 more information by corsaresearch.com
Photos by Tony Adriaensens