Crossing borders, expanding horizons, and discovering unchartered terrain: for 70 years, Land Rover has championed adventure. The legendary Land Rover Experience Tour is a paradigm of exploration and discovery, marking its 12th edition in 2018. This time, the off-road tour took its six winning participants, selected from thousands of applicants, through the stunning scenery of Peru.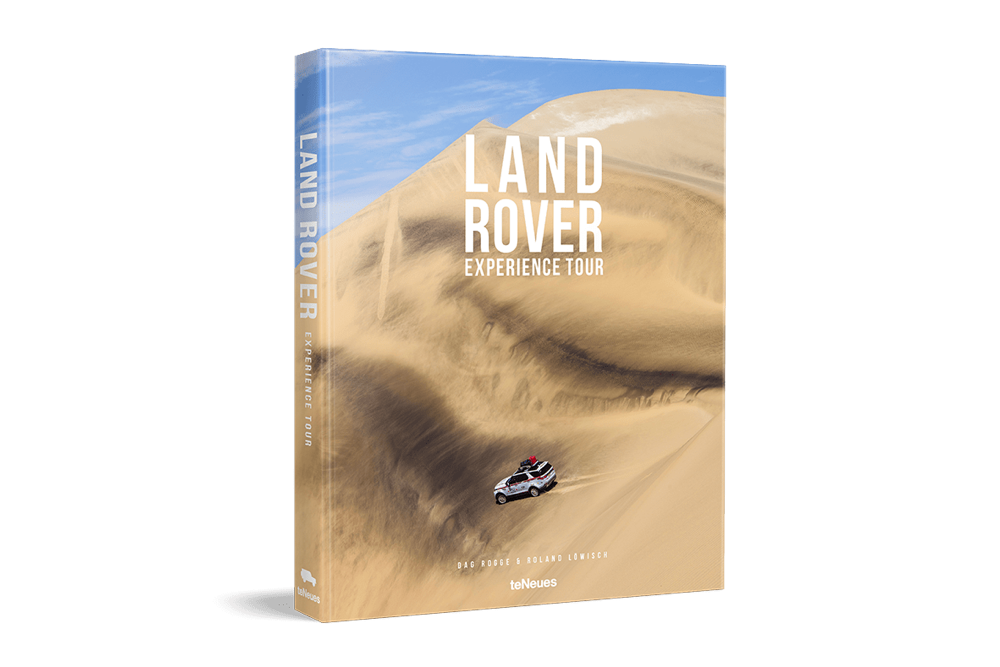 As a companion to the previous Land Rover Experience Tours, this spectacular Land Rover photo book takes the reader on an adventure through variegated wilderness, landscapes, and cultures. Revised and expanded, this volume offers unparalleled impressions from each trip otherwise reserved for the six lucky Tour Experience winners alone.
Awe-inspiring photography and fascinating anecdotes from the Land Rover Experience Tours in Jordan, Malaysia, Bolivia, Iceland, Australia, and along the Silk Route bring an irresistible dose of wanderlust for car and 4×4 fanatics and adventurers alike. Alongside phenomenal landscapes, you'll see the superb and dynamic cross-country SUVs like Land Rover Discovery or Evoque in full action. With exciting insider reports from Dag Rogge, Director of the Land Rover Experience Tour, this thrilling coffee table book takes readers on an off-road experience like no other.
Report by teneues-books.us
Photos by © Jaguar Land Rover Deutschland GmbH | Alexander Seger | Craig Pusey | Thomas Grimm |