Canadian Bill Sadler (here at the wheel of his own Sadler Mk. 5 winning the 1958 Glen Classic) not only built some of the best big-bore sports-racers of the 1950's , he had been an extraordinary talent for innovative design. He constructed light aircrafts and successfully campaigned his Chevy-powered rockets in Europe before Lance Reventlow built his fist Scarab. His first venture on track was a 1949 Hillman Minx that he repowered with a Ford V8/260 engine. He later raced MG TD's, but he always wanted to build a racing car of his own design.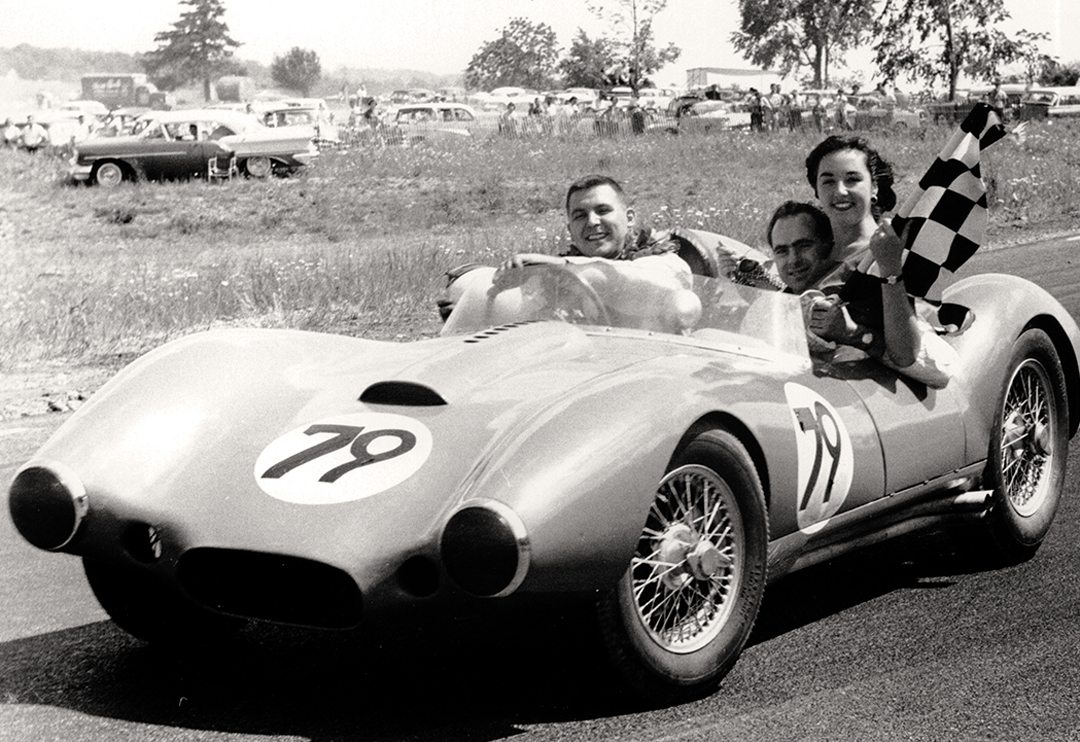 Bill Sadler: One of the most creative and innovative car designers of the vintage racing scene
The 1954 Sadler MK.1 was based on a Jowett Jupiter running gear installed in a simple ladder frame and clothed in a crude aluminium body. His family was in the auto parts business and had connections with General Motors of Canada. The Sadler Mk.2 had the more powerful Chevy engine with 200 HP and Sadler decided to spend 1957 in England, at that time the center of the racing world.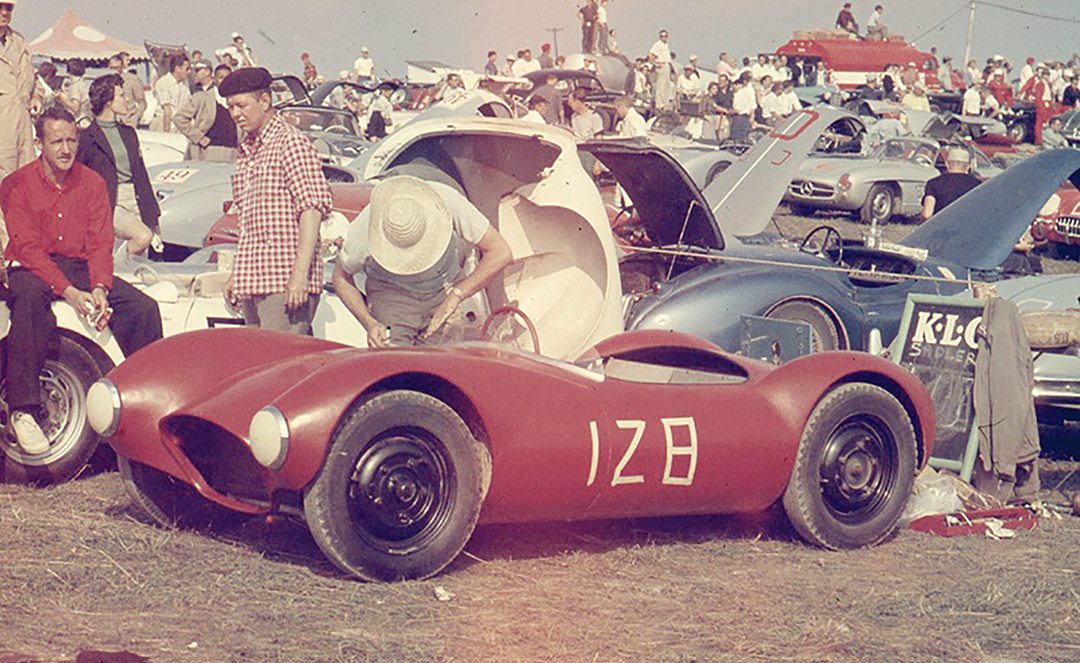 He arranged to work with John Tojero , while he raced his quick Sadler Mk.2 all over the island. He lived with his wife in a trailer in the Tojero backyard , while he machined and designed gearboxes for racing. At the Brighton Speed Trials he took home the trophy for the fastest time of the day. Upon his return to Canada, he developed a new body and changed over to Triumph disc brakes in his Mk. 2. Earl Nisonger was president of a large auto parts company and he sponsored Sadler for the 1959 season, when the new MK.3 body with now 340 HP and a Borg-Warner T-10 gearbox was developed. In 1959 he built a Sadler-Meyer Special for John Van Meyer. Furthermore he designed a MK.4 version and some Formula Junior , Formula 3 and a run of 30 single engined Sadler Karts , before he finally built two Mk. 5 sports-racers in a partnership with Comstock Racing.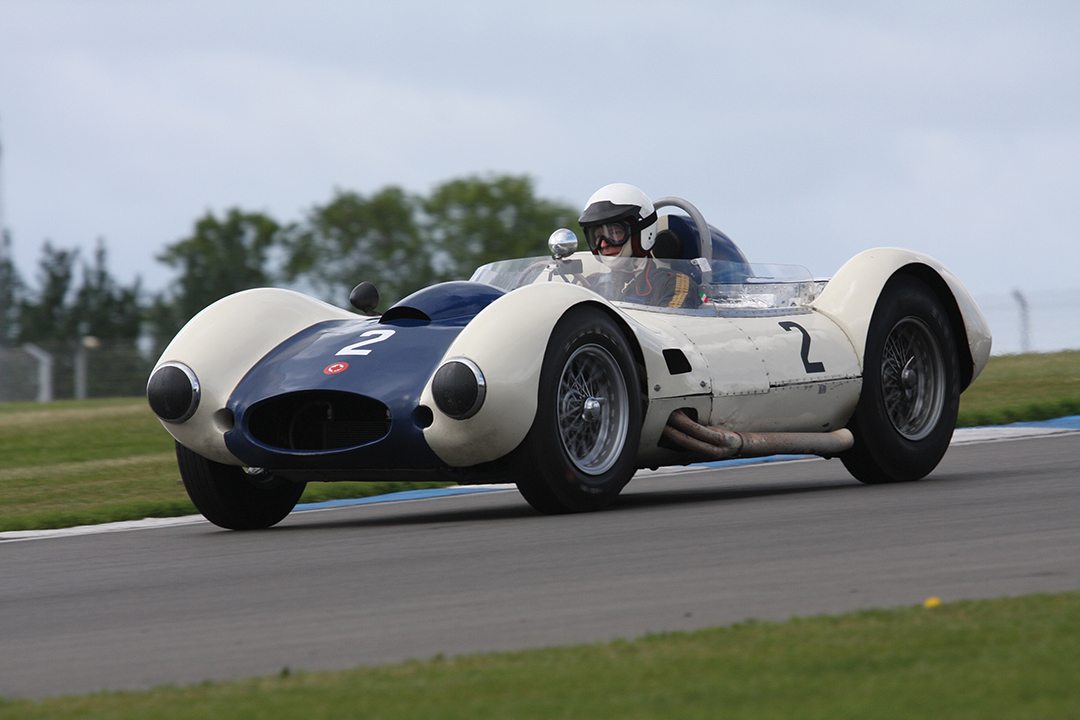 At the age of only 29 he heft racing and became a successful electrical engineer in the aerospace industry. He later built advanced aircrafts and had his own airplane company. Despite battling cancer, he remained very active til his death on April 5, 2022 and even raced in vintage events in his 80's.
We will remember Bill Sadler as one of the most creative and innovative car designers of the vintage racing scene.
Photo Credits: Vintage Road & Racecar/Keith Booker/ Alex Lafontant