A 1927 Mercedes-Benz Model K was chosen as this year's Best in Show at the 25th annual Greenwich Concours d'Elegance. The Concours returned to Roger Sherman Baldwin Park after a two-year hiatus. The show returns to Greenwich on June 3-5, 2022.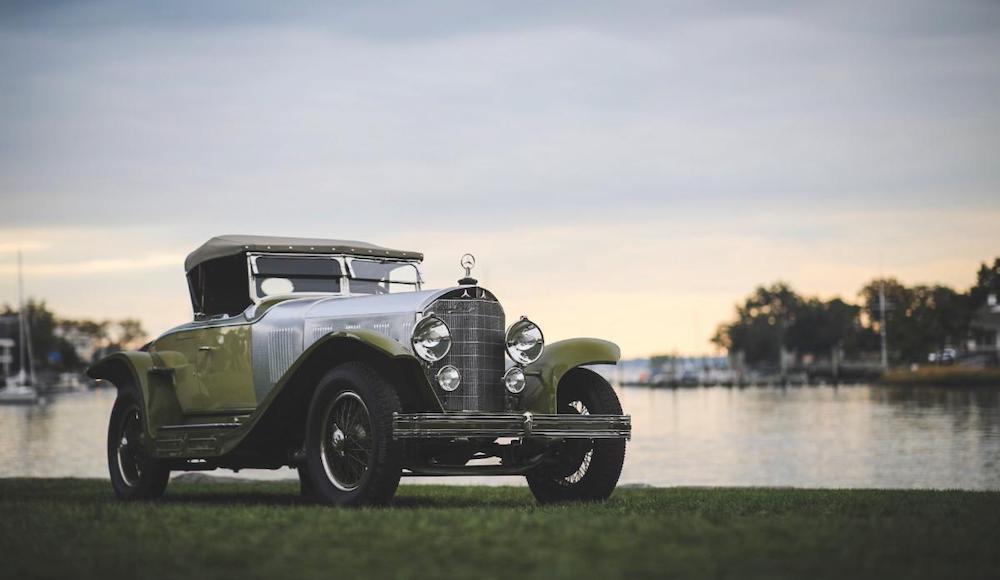 "The car world has a belief system. And the belief system is that certain cars are just super important, deserving of celebration and recognition," said McKeel Hagerty, CEO of Hagerty. "The Mercedes-Benz Model K selected as best in show represents that greatness – one that the judges recognized following significant deliberation. A very special thanks to all entrants, their teams and the winners."
The 2021 event marked an evolution of the Greenwich Concours d'Elegance's weekend program. Saturday's inaugural motoring festival featured seminars, the unexceptional cars of Concours d'Lemons, RADwood favorites from the 80s and 90s and Porschella by CarPark, a celebration of all things modified Porsche. A range of hands-on activities – ride & drives, racing simulators, slot car competitions, Hagerty Youth Programs and more – entertained enthusiasts and their families. On Sunday, both domestic and international marques were celebrated at the 25th Annual Concours d'Elegance.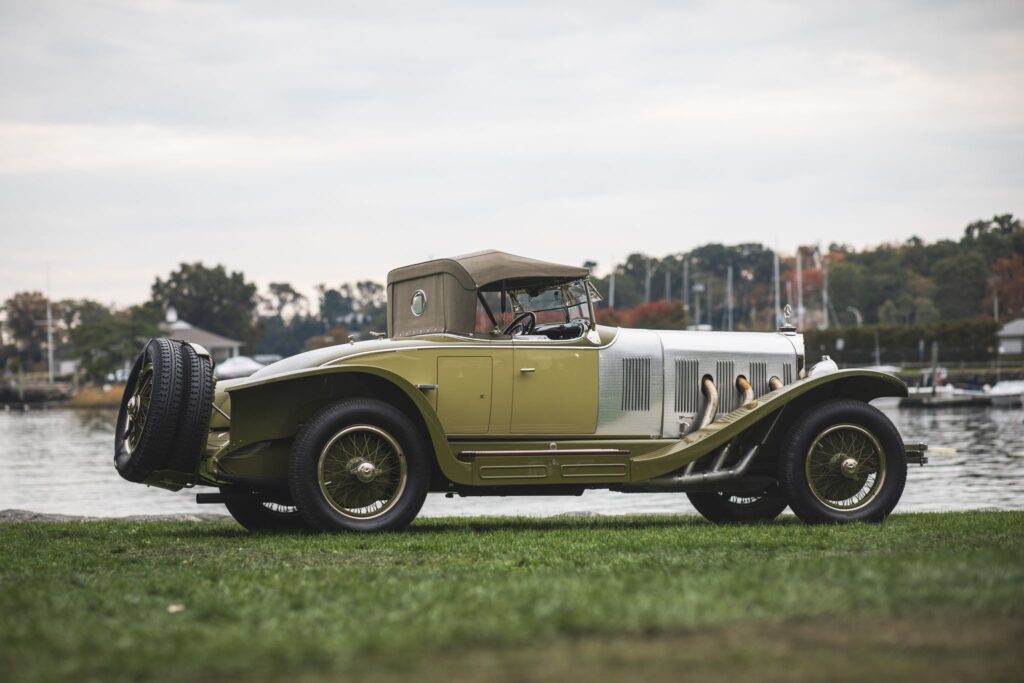 1927 Mercedes-Benz Model K Celebrated as Best In Show at the 25th Greenwich Concours d'Elegance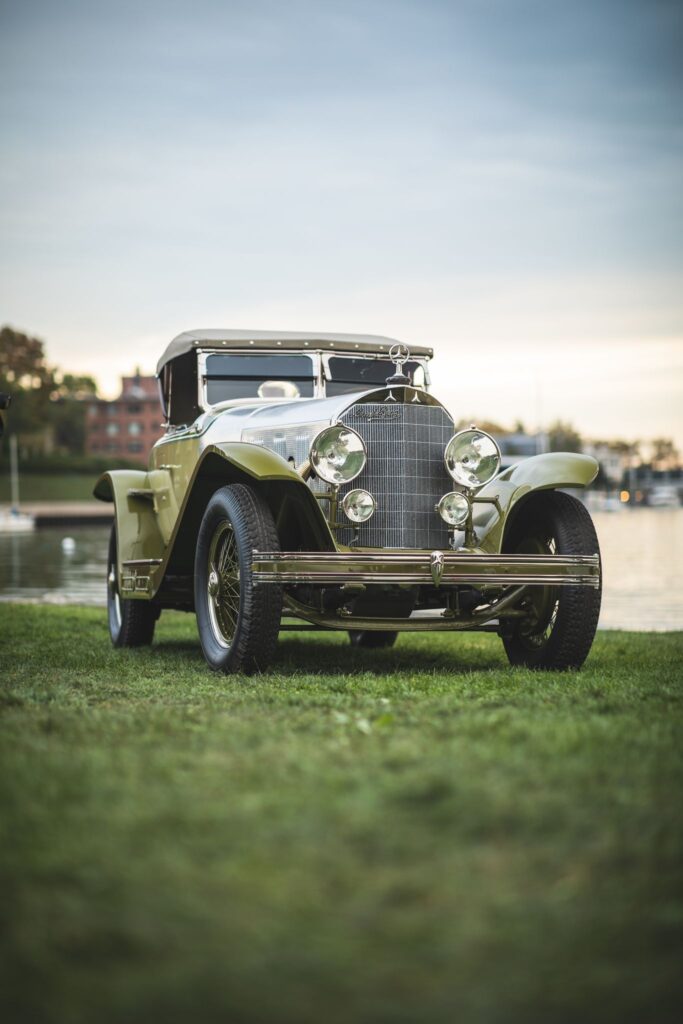 This year's special classes included Ford vs. GM, 100 Years of Duesenberg, Right Coast Rods, Lancia, 75 Years of Allard and a first-ever SUV class. The 2021 featured motorcycle classes included Moto Guzzi and Indian.
Central to the weekend's festivities was the Grand Marshal, Pixar Animation Studio's Creative Director of Franchise, Jay Ward. A slate of expert judges, including a record number of women, focused on design, style and elegance while selecting this year's winners.
The Best in Show trophy was awarded to a 1927 Mercedes-Benz Model K displayed by Michael and Joannie Rich.
In 1926 Mercedes-Benz introduced the Model K. It used the same six-cylinder switchable supercharged (kompressor) engine as its predecessor and the same overall chassis architecture except that the wheelbase was shortened to 130 inches (the "K" stands for 'kurzer radstand" or short wheelbase). The 6.2-liter engine was equipped with a larger supercharger similar to those fitted to the later S models making it the world's fastest production car with speeds exceeding 90 mph. From the right side of the bonnet/hood emerged three metal exhaust pipes merging at the lower edge to a single exhaust. This detail later became a hallmark of Mercedes-Benz supercharged cars.
Fleetwood was chosen to provide coachwork for this unique vehicle after its owner, William Sloan of Rochester, New York, saw the Fleetwood-bodied Isotta Fraschini Roadster prepared for Rudolph Valentino at the 1926 New York Auto Salon.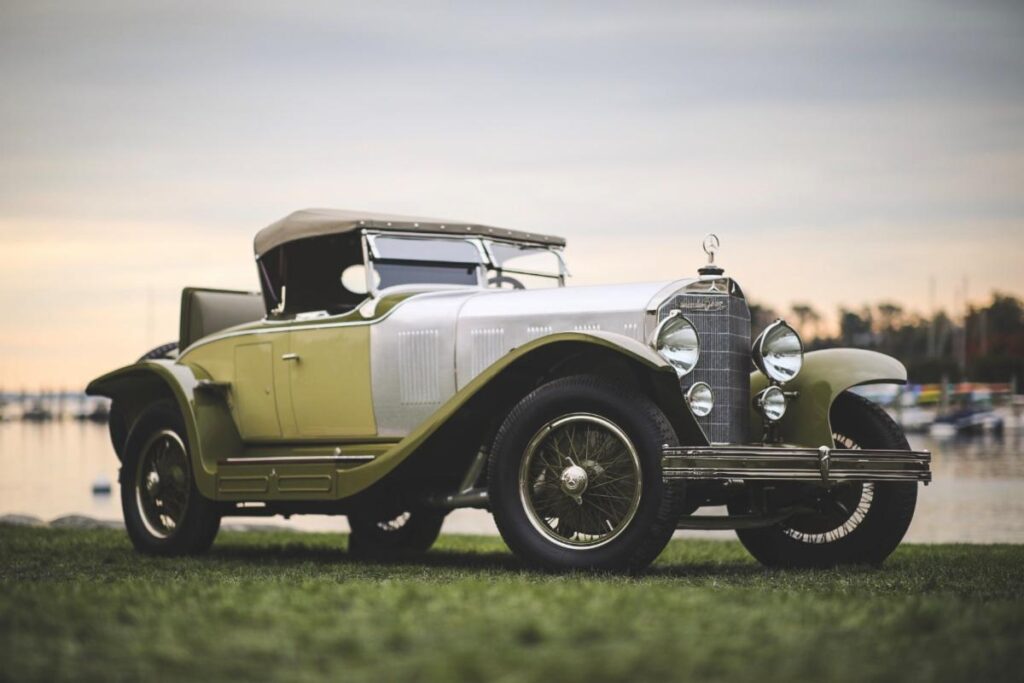 About The Greenwich Concours d'Elegance
Greenwich Concours d'Elegance is a three-day premier motoring event held in Greenwich, CT, celebrating tradition while integrating new elements, each created to engage the next generation. Exclusive gatherings, luxury shopping, ride and drives, new vehicle experiences and entertaining seminars surround Friday's Grand Tour and Saturday's Radwood, Concours d'Lemons and Porschella events. Sunday's nationally recognized Greenwich Concours d'Elegance celebrates historically significant vehicles along the town's picturesque harbor front. Each year the event supports local charities including Americares and The Hometown Foundation as a part of Hagerty's larger giving strategy.
About Hagerty
Hagerty is a specialty insurance provider focused on the global automotive enthusiast market and an automotive enthusiast brand offering integrated membership products and programs. Hagerty is home to Hagerty Drivers Club, Hagerty DriveShare, Hagerty Valuation Tools, Hagerty Media, Hagerty Drivers Club magazine, MotorsportReg, Hagerty Garage + Social, the Amelia Island Concours d'Elegance, the Concours d'Elegance of America, the Greenwich Concours d'Elegance, the California Mille, Motorworks Revival and more. For more information, visit www.hagerty.com.
Photo Credit: Hagerty/Matt Tierney