Automobilia Monterey is pleased to announce the 19th annual expo taking place on August 14-16, 2023.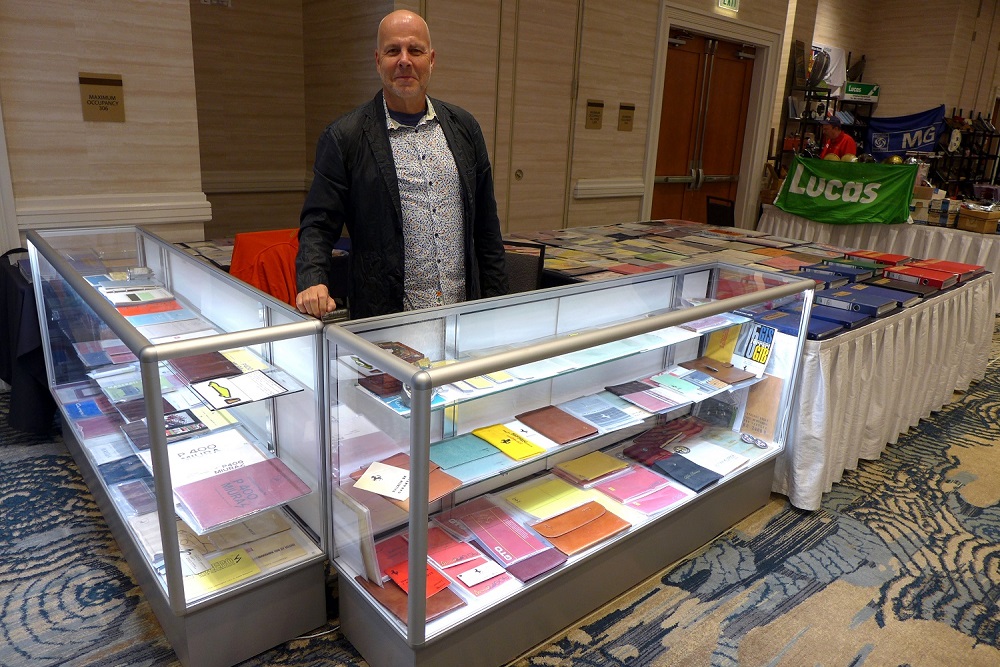 This is the largest multi-marque automobilia show in America, and the only time during Car Week to find these international dealers in a single venue.
Enjoy the relaxed indoor setting while buying ONLY ORIGINAL vintage car posters, photographs, rallye plates, badges & pins, hood ornaments, signs, original art, display items, scale models, literature & books, signed items, postcards, etc.
Continuing the tradition, the event and silent auction benefits The Monterey County Rape Crisis Center.

Automobilia Monterey takes place at The Embassy Suites, main ballroom, in Seaside, CA at US 1 and Rte. 218. All ground level and plenty of free parking.
The hours are: Monday & Tuesday from 10 am to 6 pm; Wednesday is from 10 am to 4 pm.
Please do attend the event, gratis, by presenting your card to the ladies handling the check-in.
If you are interested in more news click here.
---