My passion for Aston Martins started genuinely when I was about 19 or 20 years old. Sure, I had the Goldfinger DB5-toy when I was a boy, but it did not mean much to me. My inciting incident occurred in my home town of Essen (of Techno Classica fame) in Germany's industrial Ruhr-District. One night, in my Beetle convertible, I was driving up the Alfred-Strasse and came to a stop at a red light in the rain:
Before I heard the car I felt this low frequency vibration in my stomach. And before I could see the car I heard this unbelievable, solid, rich and intimidating rumble of a V8. In the rear-view mirror; a sinister looking black muscle car, hugging the wet and shiny street, was pulling up right next to me. (Think: John Carpenter movies). Then I recognized the beast: An Aston Martin V8 Vantage. Now resting at the stop-light, it's engine only idling, like Berry White slowly giggling: "Huhuhuhuhuhuhh…" But this low-end frequency felt like my Beetle's door was about to fall off.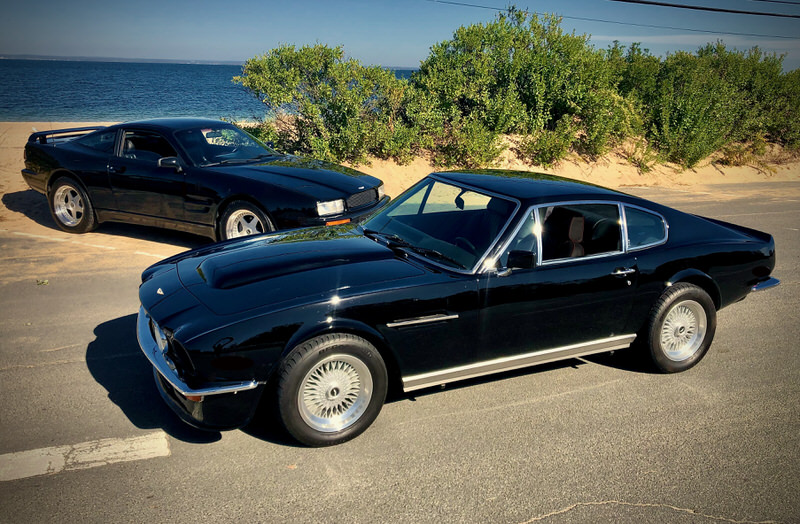 Aston Martin V8 Vantage 6.3 Liter v. Virage 6.3 Liter
I peeked into the interior and since it was night I could only catch the highlights on the wooden dash and the size of the cushioned leather head rest. I couldn't make out the driver, only a silhouette. The traffic light switched to green and she pulled away. Just in a normal lawful fashion, nevertheless with incredible pace. Ahhh… and that sound was amazing. Rising now from a giggle to full blast laughter, never ever had I heard anything like this before. I followed the sight of the fat, wet rear tires and the two straight tail pipes coming out from under the car, emitting this divine noise. Right there and then I said to myself: "This is my car! This is definitely me!"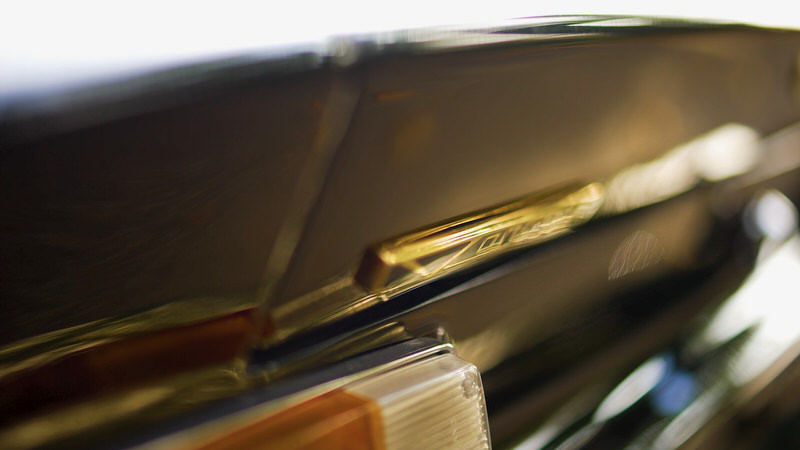 With my 6'5" frame, I had always a soft spot for muscle cars. …Large, almost oversized "sports" cars that would appear to be proportionally correct to my body size. To me the British Aston Martin V8 Vantages from the 1970s and 80s where the elegant and sophisticated evolution of the original American 1960s brute-force-idea. These cars were like the action heroes of a good story, looking sharp in a suite but – if push comes to shoveshove – totally capable of punching everybody's lights out.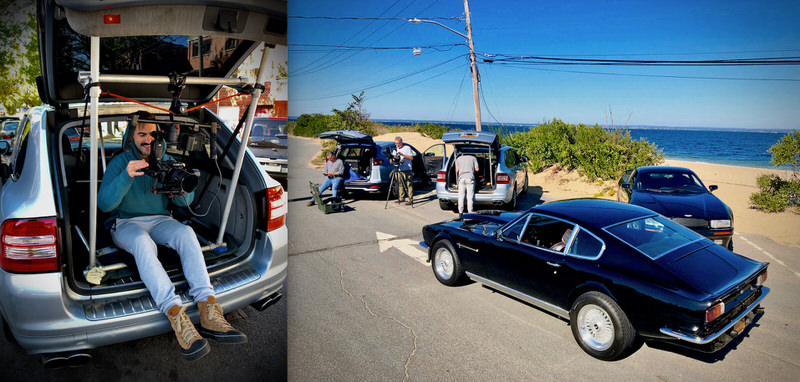 It wasn't a coincident that a DBS V8 was featured in "On Her Majesty's Secret Service" and the later V8 Vantage in "The Living Daylight." And having just watched "No Time To Die," I find the big old V8 looks now as good as ever. I am certain it will – one day – become as iconic as the DB5.
But even the final series of the V8 Vantage, the so called X-Pack cars from the late 1980s are not the "be all and end all." There are a couple of Vantage-Unicorns out there – and for their hearts beat 6.3 liter engines rather than the standard 5.3s. I never had a chance to drive one and in my fantasy there always was this extra kick somewhere that should be so very special.

To set the record straight however, beyond the 6.3 liter there is also the "RS Williams 7-liter" that can be dropped into a Vantage engine bay. And years ago, the late Richard Williams was kind enough to let me drive his personal four-door Lagonda – with one of his 7-liters in it. But this engine has a different feel. While having endless amounts of torque, in my mind, it lost its "racecar" engine character.
So earlier this year I was shocked to discover that Tom Papadopoulos of Autosport Designs had not only one but two 6.3 liters in stock! And the second one wasn't another Vantage but a Virage instead, the model that replaced the old V8-line in 1990.
Now while everybody agrees today how cool those V8s have been, people don't have such an unanimously high opinion of the Virage. As a matter of fact, the Virage is a bit of a black sheep in the Aston Martin history. The design broke with certain typical design clues and it seems many customers as well as enthusiasts were and still are upset about it. But I am not in that camp, not at all! While the sharp-edged angular shapes were a serious departure from the V8, with its definitely by now 22-year old, aging looks, they were in keeping with the overall Aston Martin design direction at the time, defined by the Lagonda Wedge, V8 Vantage Zagato and even the (recently fully restored) Bulldog prototype. It was the time of hard edges in the automotive industry. Besides the Lagonda Wedge, there was the Ferrari 400i and the Dino 308, the DeLorean, the Maserati Biturbo, the Lotus Esprit, the Lancia Delta Integrale and Beta Mont Carlo, just to name a few…
Nevertheless, the Virage was still a muscle car at heart, despite being now even more understated. Apparently too much understated for many – but again; not for me. I really do appreciate the look, always have. And underneath it is still an old-school GT – and I appreciate that as well.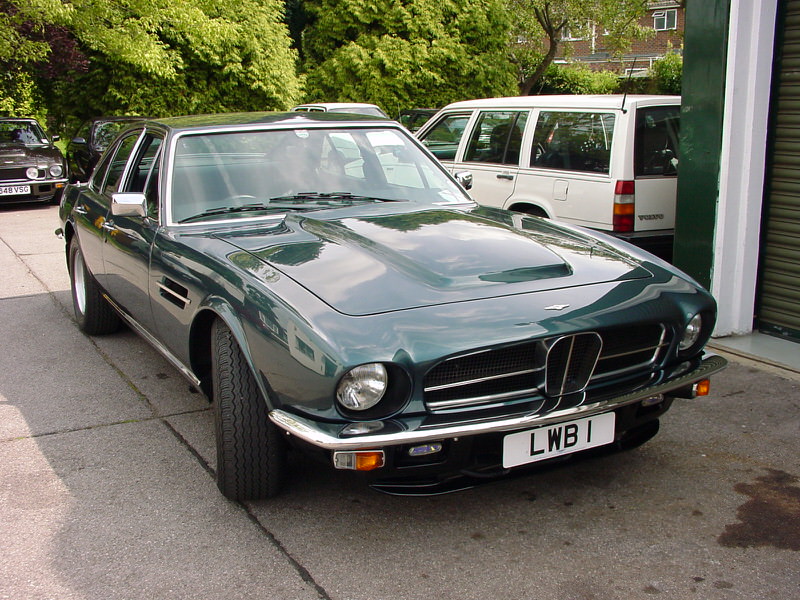 Here on the East Coast, Tom is THE connection to have, if you long for any of those Astons of the 80s and/or early 90s. We met a dozen years ago in England, through our mutual passion for Vantages, and half a dozen years ago Tom sold me a very nice Virage here in the States that was extremely handsome and never failed me.
So, when I saw these two 6.3 liter cars together under his roof, I understandably became very excited and immediately decide that this rare coincidence had to be immortalize for posterity in the form of a film, while, at the same time, it would give me the chance to finally drive the divine "6.3".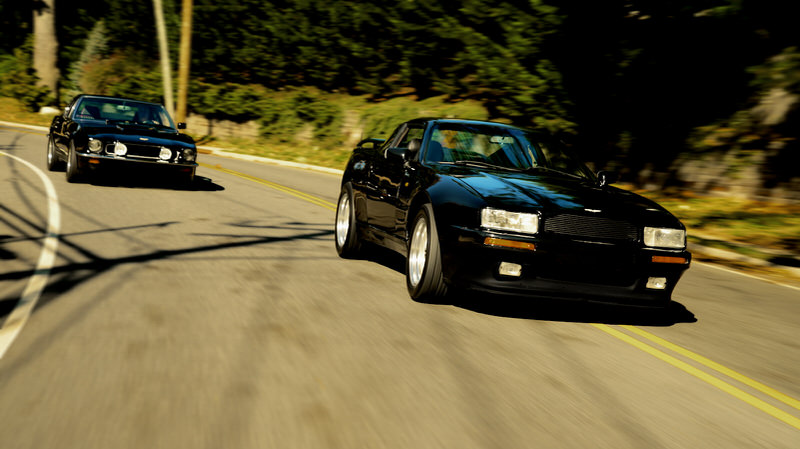 nd for me as a filmmaker, the icing on the cake was that both cars not only featured black engines (the trademark of the 6.3 liter V8s) but also black paint on the outside and black leather on the inside (just like the car in that fateful night in Essen). The ideal badass pair of Astons – for me, anyway. "His and His!"
Story and Film by Alexander Davidis