Aston Martin's wild Bulldog concept car is finally making an attempt to reach its designed top speed, 40 years after the vehicle's original debut. Aston had planned for the William Towns-designed wedge to reach 200 mph, but during testing in 1981 it fell short, touching 191 mph. Now, the one-off has undergone a total restoration by Classic Motors Cars in Shropshire, U.K. and works driver Darren Turner will take the wheel later in 2021 to target that double-ton top speed.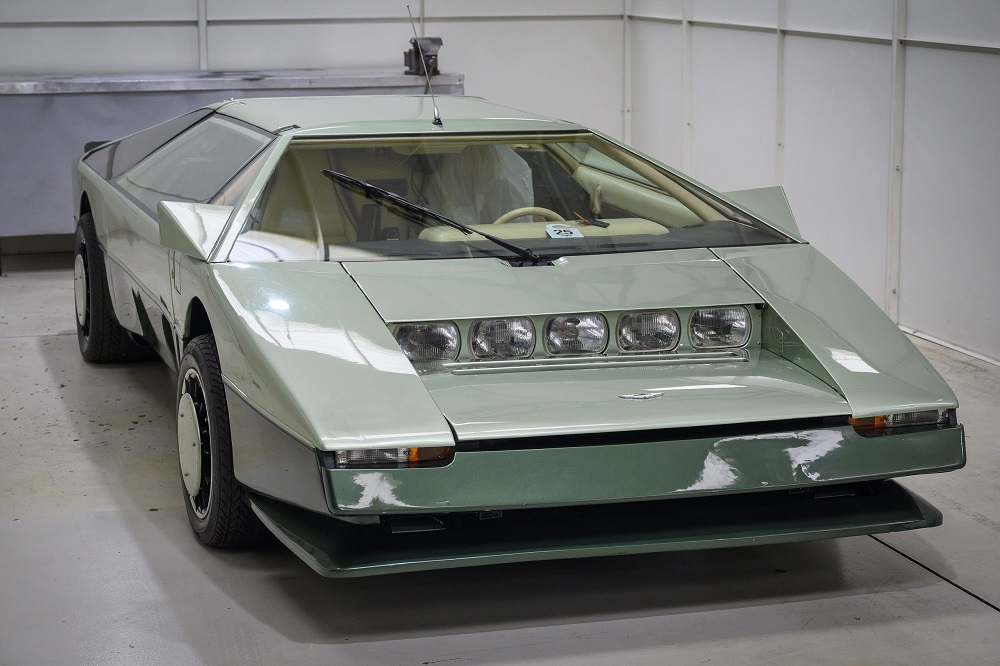 "I'm looking forward to becoming part of the story of bringing Bulldog back to life and finally achieving what it set out to achieve all those years ago," said Turner.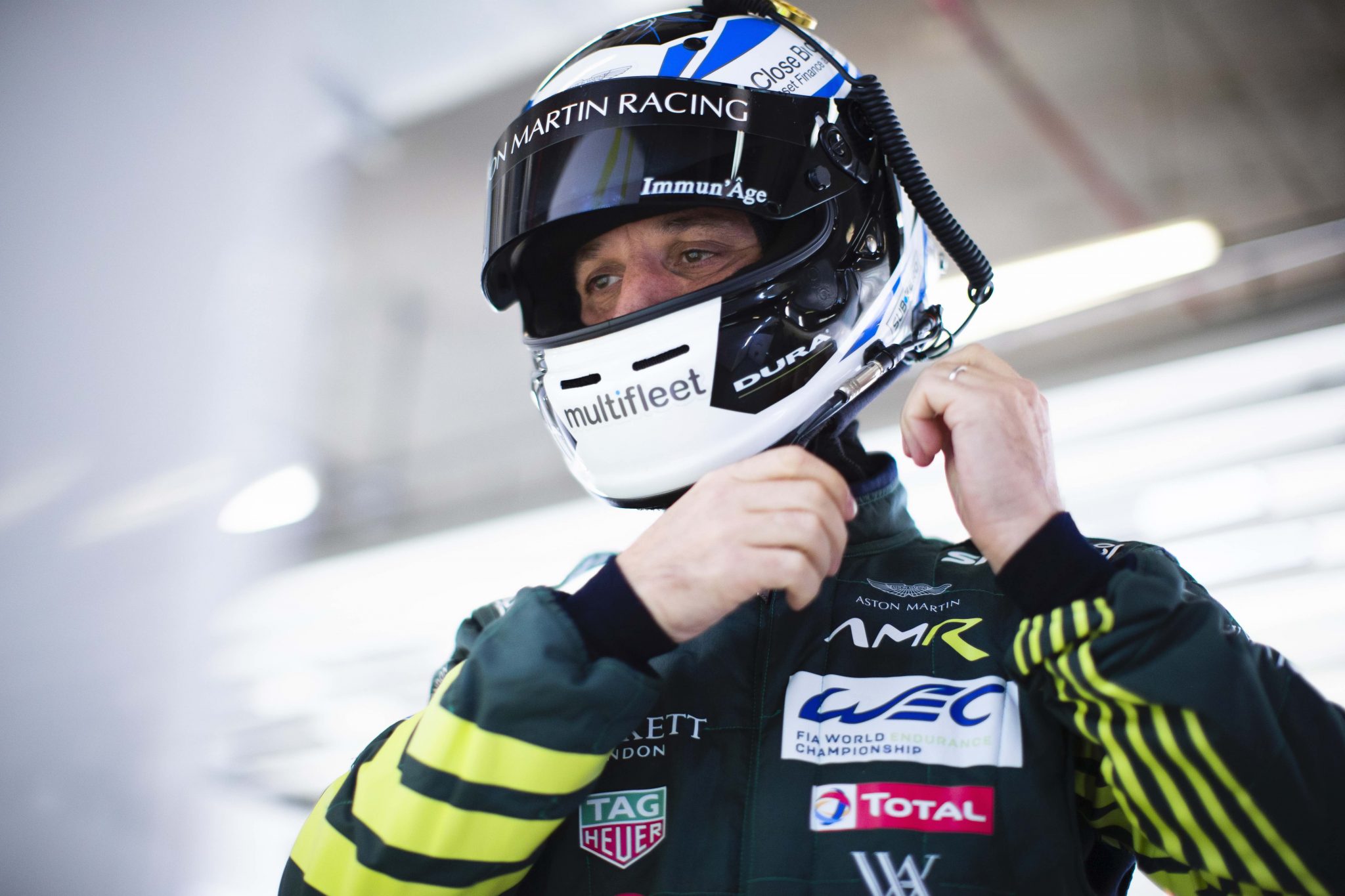 The Bulldog was based on the equally-angular Lagonda luxury sedan. It was to be the brand's ultimate performance car, the first in the world to crack the magic 200 mph mark, and the plan was to build between 15 and 25 cars.
Like all the best supercars it featured gullwing doors and concealed headlamps, although the Bulldog's center-mounted light array was like nothing seen before. The Bulldog was powered by the same 5.3-liter V-8 as fitted to the Lagonda, but two Garrett turbochargers were added, boosting it to 608 hp. With a low drag coefficient of 0.34 that should have been enough to take it beyond that evasive target speed.
Unfortunately, the Bulldog failed—both in its attempt to reach 200 mph and to attract customers, and the single prototype was reportedly sold to a buyer in the Middle East for £130,000 (approximately $670,000 in today's currency). The car has since traded hands to an American enthusiast who is hoping that the car can finally achieve its original goal in 2021.
---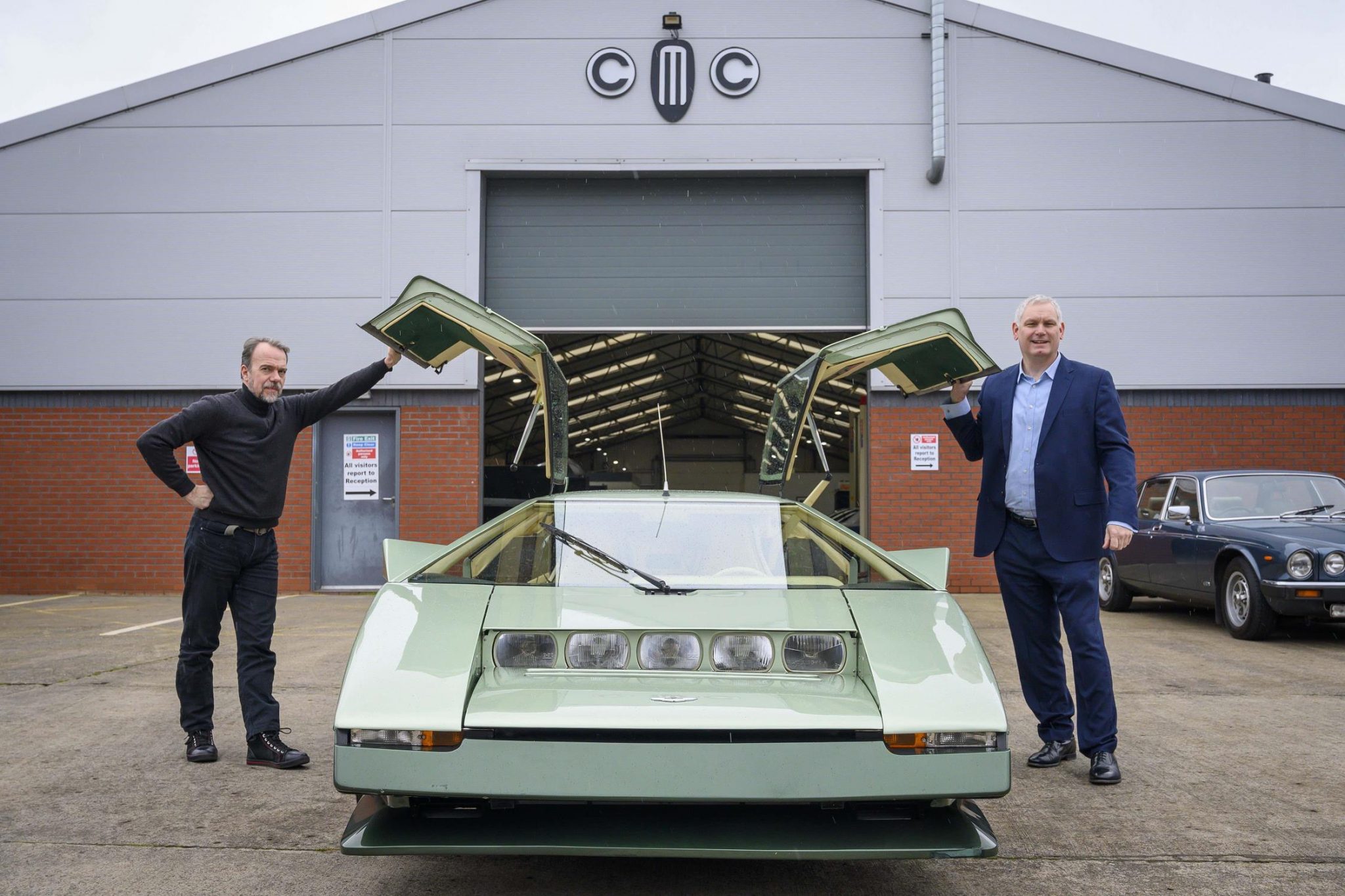 Report by Nik Berg for hagerty.com
Photos by Classic Motor Cars & Aston Martin
---