At the beginning of the 1970s, a vehicle with larger displacement and injection system had to be found for racing missions, in order to be able to achieve success against the Ford Escort BDA or the BMW 2002. Therefore, with the appearance of the 1750/2000 GT Veloce, a racing version was also derived. The choice fell on the US version of these vehicles, since these were equipped ex works with a mechanical Spica injection.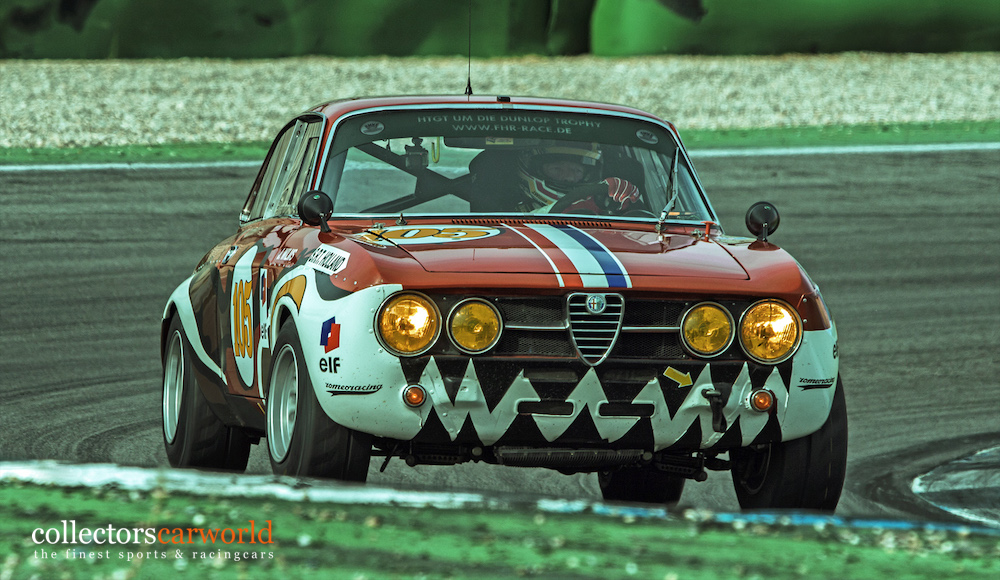 There are different theories about the formation of the name "GT Am". Carlo Chiti, then in charge of Autodelta, said in an interview that the new vehicles are called and written "GT Am (with a space between GT and Am), the "Am" stands for "America" ​because the base was the US version. The official homologation papers for motorsport also feature the model as GT Am (written separately) "Sprint GT U.S." Version "off. This interpretation is also supported by other Autodelta employees. However, it was often said in the press at that time that the vehicles were called GTAm (written together) and that the "m" stood for "maggiorata" or "modificata", without ever contradicting this portrayal of Alfa Romeo. So uncertainty prevails about the origin of the name.
Instead of lightweight construction, steel was again used on the GT Am. The mixture prepared a Spica or a Lucas injection system. At around 900 kg, the GT Am was slightly heavier than its predecessor, which made it not quite as successful in racing, although the power to weight ratio was significantly improved and was on par with the competition. A total of about 40 GT Am were produced. The engine of the GT Am differs considerably from the later two-liter series engine. In the GT Am, the hole spacing in the block was taken over by the 1600 engine, so the four bushings had to be made in one piece, because there was not enough space for separate bushes between the paired cylinders 1 and 2 or 3 and 4. In addition, the GT Am had a cylinder head with a significantly smaller valve angle (46 instead of 80 degrees) than the smaller engines. This head served as a template for the later Twin Spark series engine, but differs in the cylinder distance of it.
The sighted Alfa Romeo GT-Am was raced in April 2018 at the Hockenheimring for the price of the city of Stuttgart. The Alfa was piloted by Jochen Wilms and Christian Dannesberger.
Find out more about our photographer Rainer Selzer
Report by collectorscarworld.com
Photos by rs65photos.com