GT40 P/1017 was supplied to F. English Ltd., a Ford dealership based in the coastal town of Bournemouth in Dorset. It was delivered from Slough on 2nd October 1965 as a collection of parts with an unpainted body and assembled in the company's workshop where it had a 289 cubic inch Cobra engine (no.52170) installed along with a ZF 5-speed gearbox. As was common practice at the time, it used 6.5-inch and 8-inch Borrani wire wheels front and rear and was painted pale blue before being road registered with a 1966 number plate, EPR 525D.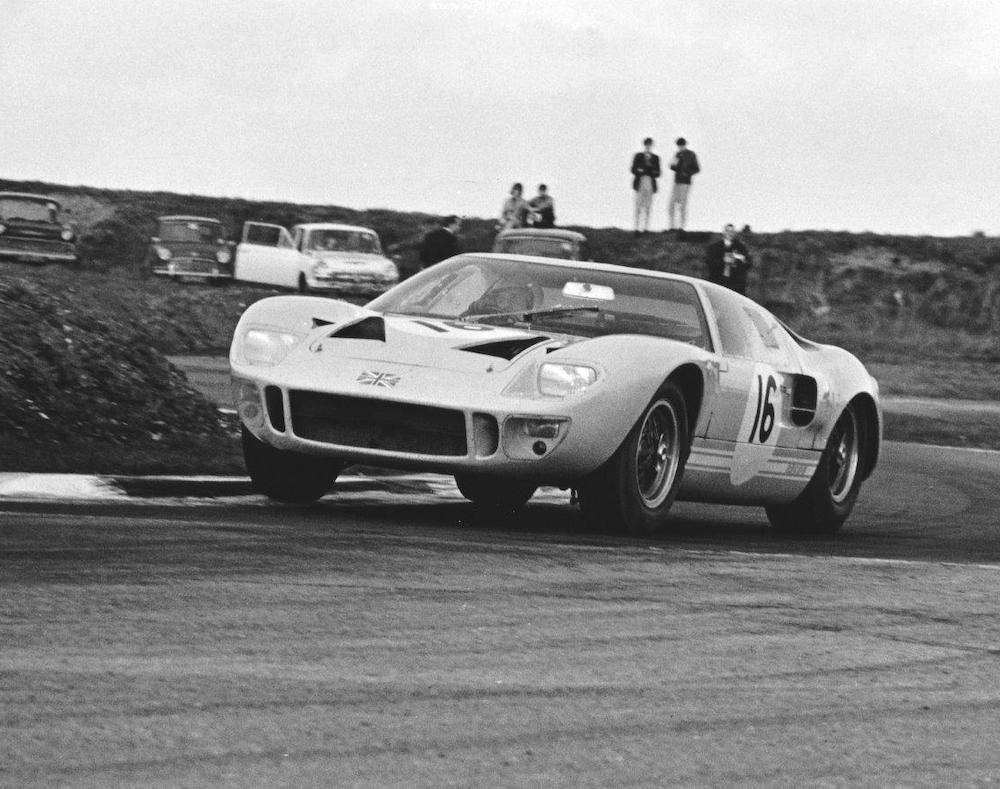 A Racing GT40
The car competed on just four occasions as an F. English team car in some notable European events; its first outing was at Snetterton on April 8th 1966 where it finished third, driven by Richard Attwood. The following month it was driven by Innes Ireland and Chris Amon, finishing fifth in the Spa 1000 Km before being sent to Le Mans for the 24 Hours where Ireland shared the car with Jochen Rindt.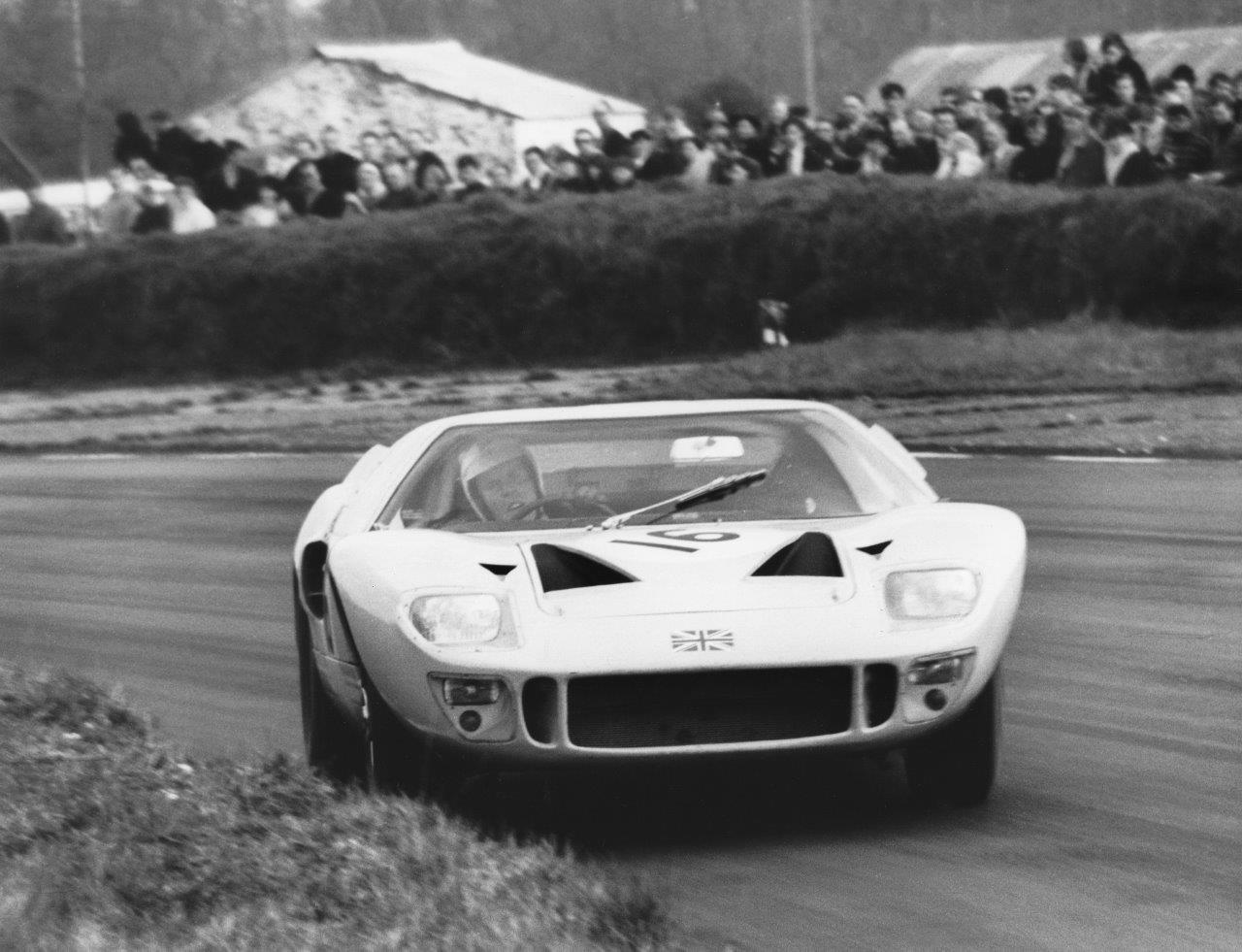 The entry was a joint effort with Comstock Racing and 1017 was part of a fourteen-car assault by Ford in do-or-die attempt to win Le Mans. Unfortunately it was one of eleven GT40s to retire when the engine blew in the second hour; the surviving cars took the first three places in the race. In September 1966 it was entered in the support race to the Austrian Grand Prix at Zeltweg where local hero Jochen Rindt brought the car home in ninth place.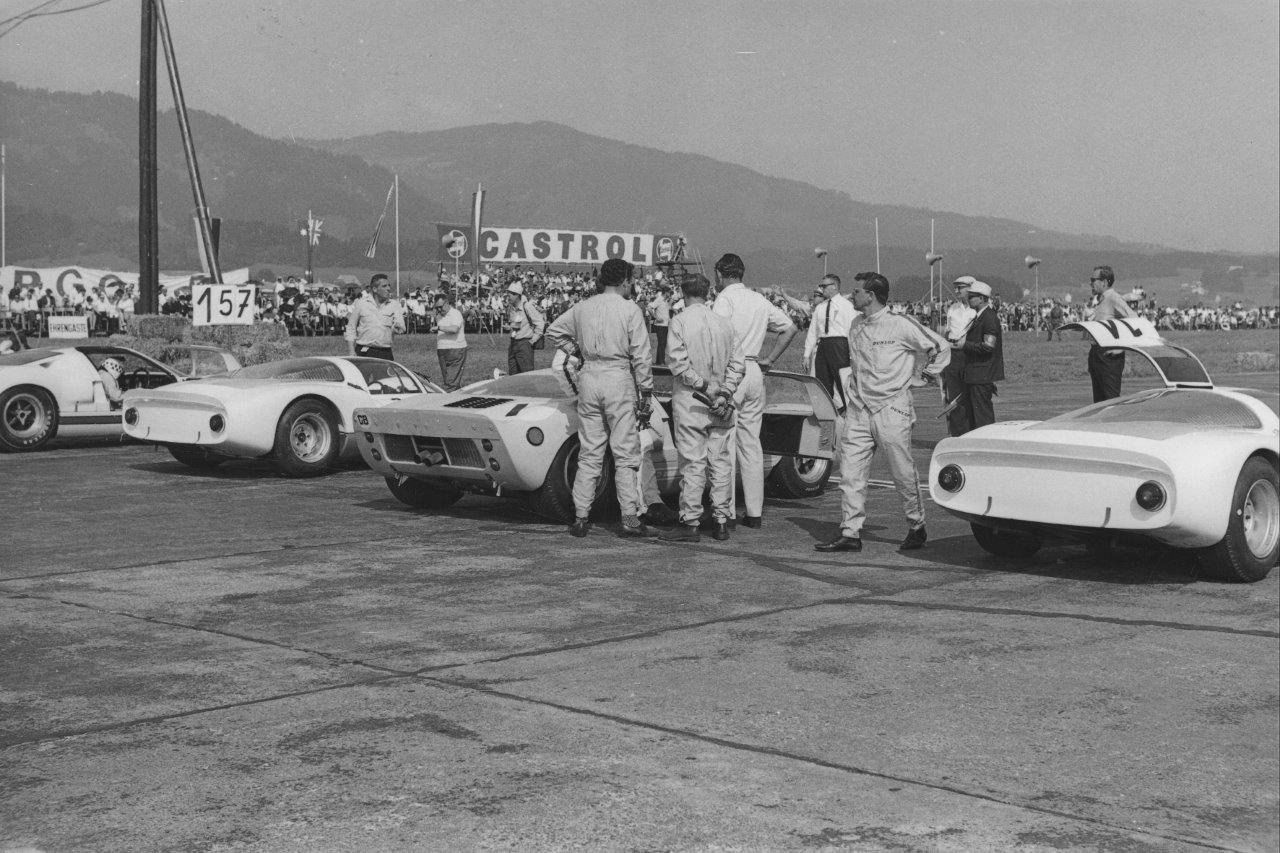 Following Zeltweg, 1017 was exchanged for a Ferrari 250LM that had been raced with considerable success by Ron Fry. Painted red and registered RON 54, Fry entered the GT40 in a club race at Silverstone on October 1st, taking victory first time out and the following day came home sixth in a race at Brands Hatch. He went on to compete in over fifty club races, winning thirty over a two-year period and holding the class lap record at six circuits. He retired the car during 1968 after purchasing another GT40, chassis GT P/1073, but in September 1968 he crashed 1073 heavily at Brands Hatch when a wheel parted company.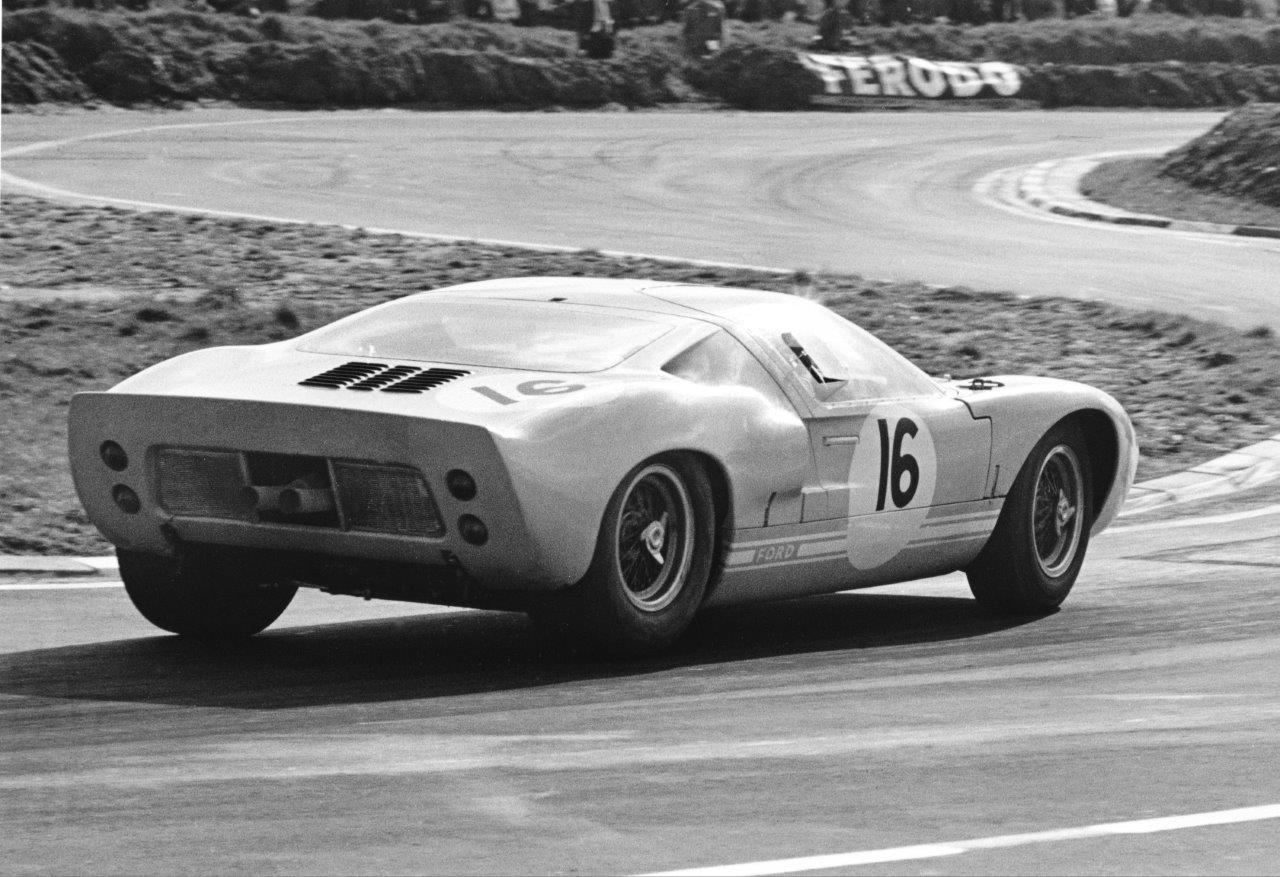 He salvaged the engine from the wreck and installed it in 1017 before being persuaded by his family to give up motor sport on the grounds that he might not walk away from the next accident. 1017 was part-exchanged for GT P/1005 when it passed to Bob Vincent, who shortly after sold it to the Littlewoods heir Nigel Moores. During this period it was registered DGL 777D.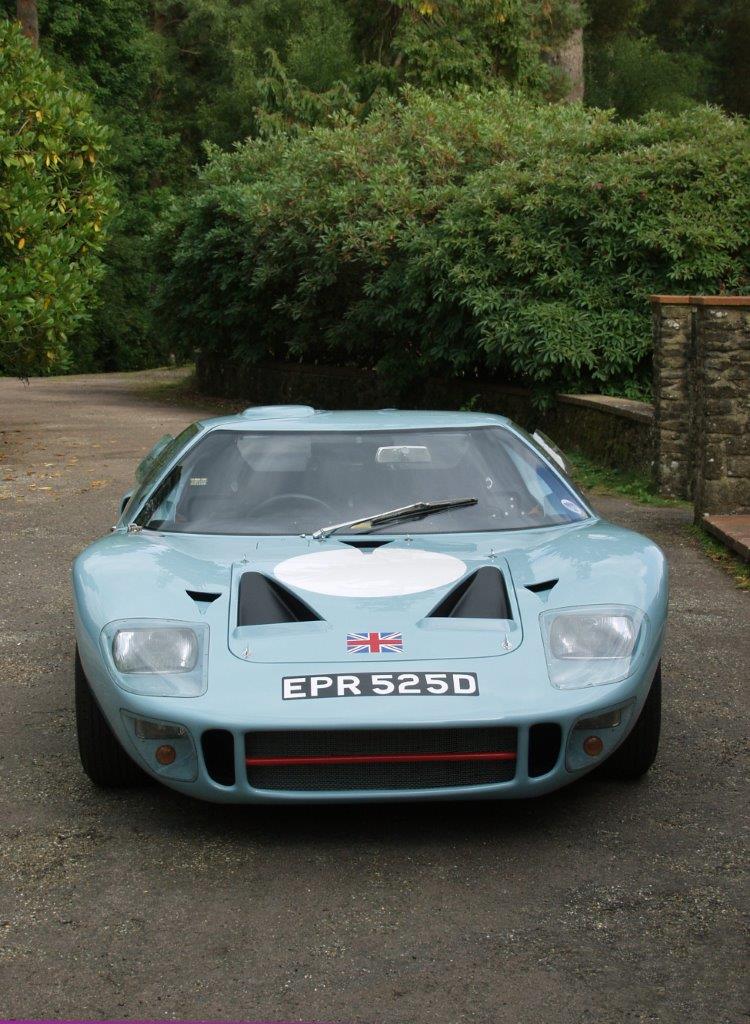 Nigel owned a considerable collection of classic cars and often raced them anonymously under the pseudonym of Willie Eckerslyke to avoid upsetting his family. When he passed away in the 1980s, his collection, registered under the title 'Sarnie Ltd', was gradually dispersed with 1017 being shipped to a new owner, Yoshiyuki Hayashi, in Japan. It was later sold to Everrt Louwmann before being sold to Chris Hutchin who brought it back to the UK. In 1994 it was restored by Paul Russell & Company to its F. English Ltd 1966 Le Mans specification, repainted in its original light blue. 1017 won numerous 'Best in Show' awards at concours events around the USA and attended both the 25th and 30th GT40 Annual Reunions in 1989 and 1994 respectively. It was also replicated as a scale model by Bang and took part in the Goodwood Revival meeting Whitsun Trophy race in 2003. It was owned by Dudley and Sally Mason-Styrron for almost two decades before passing to a French owner who continues to drive 1017 in events such as the Goodwood Festival of Speed, the Grand Prix d'Age d'Or and the Estoril Classics.