The first demonstration at the 80th Goodwood Members' Meeting presented by Audrain Motorsport will celebrate the awesome GT1 era of the 2000s.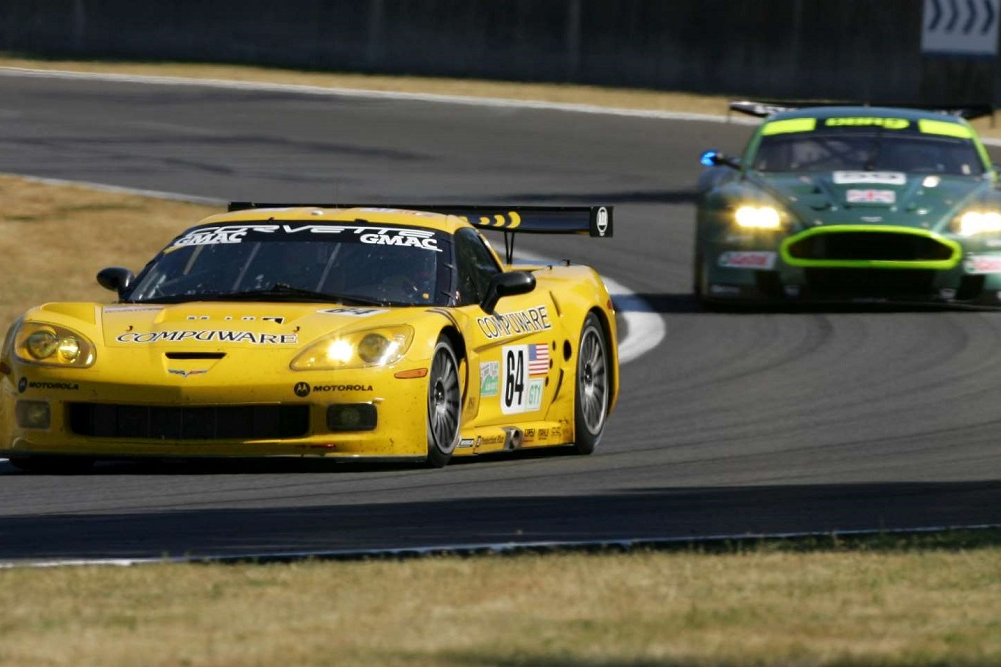 Following on from the 1990s, when GT1 cars were less GT cars and more prototype racers, in the 2000s the category returned to its roots. After a restructure, the top class of sportscar racing was dedicated to full-on prototypes, with no road car equivalents, while GT1 racing concentrated on cars based on road-going supercars.
Through this era cars including the Aston Martin DBR9, Chevrolet Corvette, the Saleen S7-R and the extraordinary Maserati MC12 came to the fore. Companies including Nissan, Ford and even Lamborghini also produced cars that raced in the various GT1 championships.
This was the first decade to see a battle between Chevrolet and Aston Martin, a fight that would continue through the step to GT2 and into GTE racing right through to recent days.
GT1 racing featured not only at one-off races like the Le Mans 24 Hours or Sebring 12 Hours, but would ultimately become the top category in global and regional championships. While the spiralling costs of the early GT1 period were brought under control, the fight was just as fierce as ever, with manufacturers developing special cars just for GT1.
While the early stages of the decade were dominated by the Dodge Viper, it is the Maserati MC12 that is perhaps the most famous GT1 car of the 2000s. Pretty much a purpose-built racing car based on the Ferrari Enzo, the MC12 won eight teams and constructors titles between FIA GT and FIA GT1 championships, winning 40 of the 94 races it entered in that period.
The V12 song of the MC12 was joined by a dozen more cylinders under the bonnet of the Aston Martin DBR9, and the rumbling eight of Chevrolet's Corvette C6.R. As well as those established GT racing brands, GT1 saw the return of Ford to top-level GT racing as well as forays into competition from Lamborghini and even Lister, with its legendary Storm.
At the 80th Members' Meeting, you can expect to hear such amazing-sounding machines as they fly around the Goodwood Motor Circuit, clothed in iconic liveries including Gulf blue and orange, Corvette yellow and Vita4one turquoise.
This is the first of our 2023 Members' Meeting demonstrations to be announced, we'll have more info about not only the GT1 demo, but also all the races and the other demos over the coming months.
If you are interested in more news click here.
---