If the engine is the heart of a car's character, the exhaust is that character's voice. It transforms the combustion process into a song that can vary from guttural to lilting. While certain exhaust layouts can offer a particular sound, some add to the style of the car. Side pipes in particular suggest sporting intent. They also hint at an inconvenient truth: "Fresh calves, grilled daily."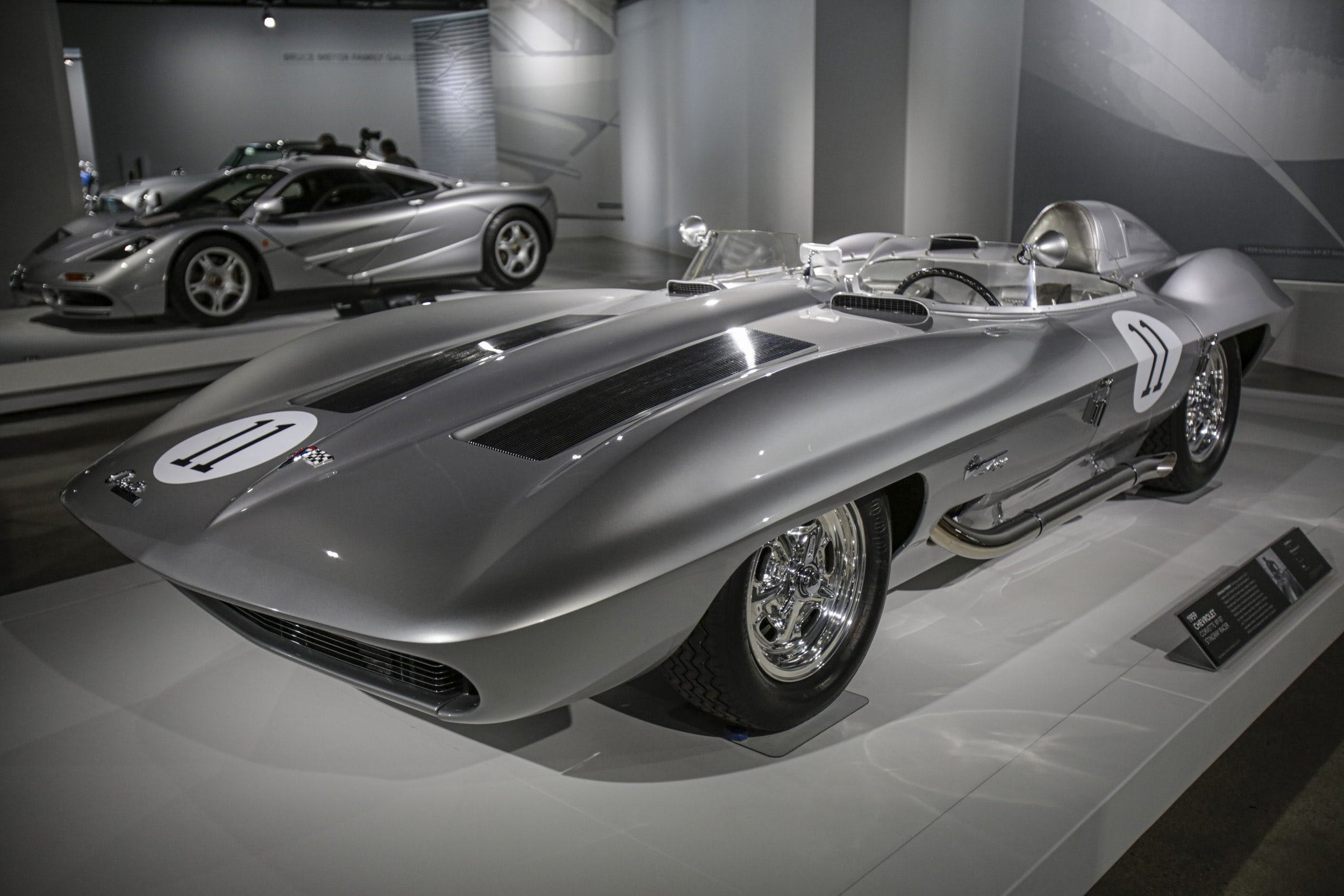 The side pipe club isn't a crowded one, but its members are some of the coolest cars ever made. Among the eight cars mentioned below, which do you think wore side pipes the best?
Jaguar XKSS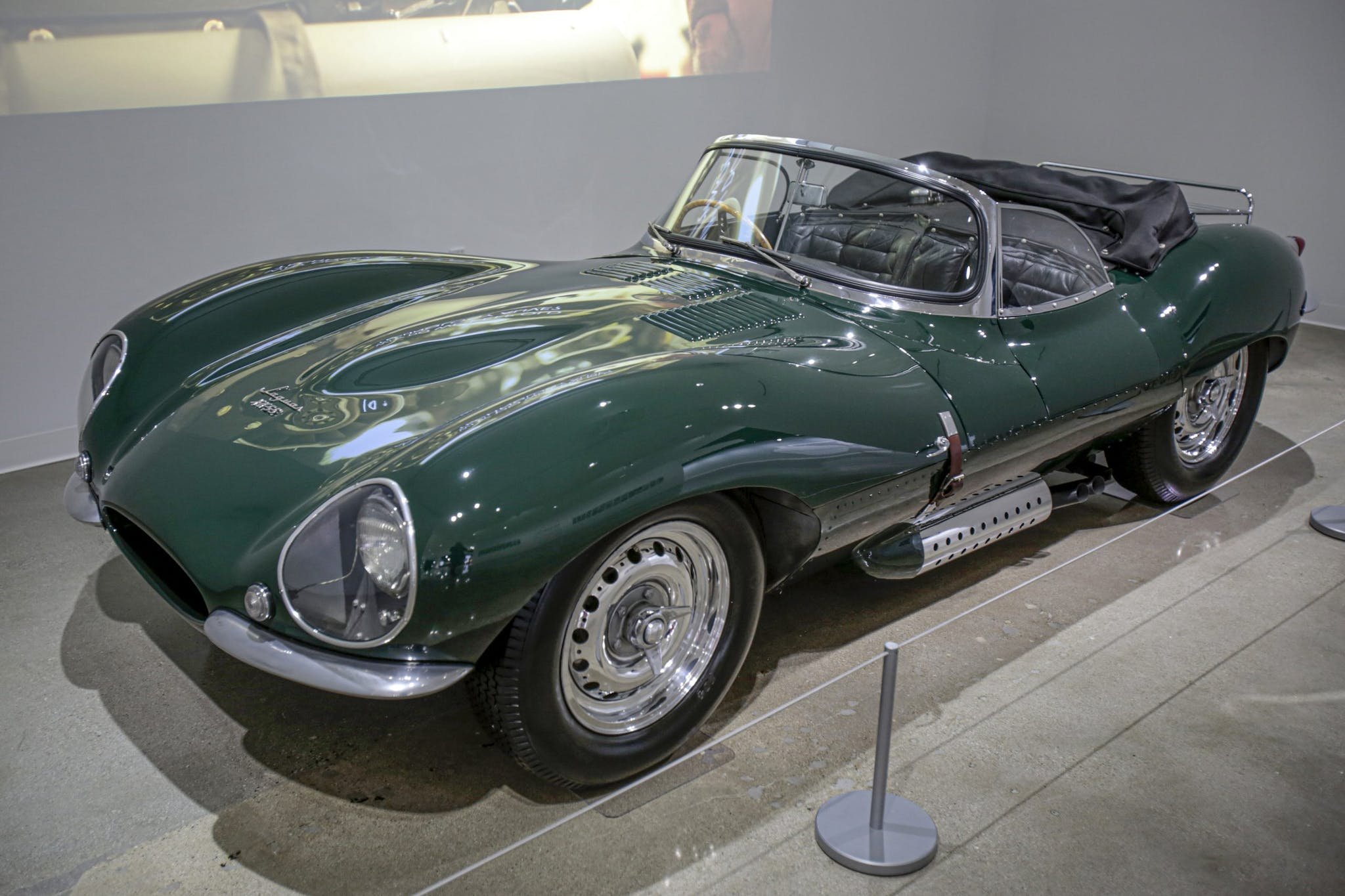 A personal favorite of Steve McQueen, the race-bred XKSS got all of the details just right. The riveted body, the swooping fenders, the hood straps—all perfect. One of our favorite bits, is, naturally, the side pipes and their ventilated heat shield.
Shelby 427 Cobra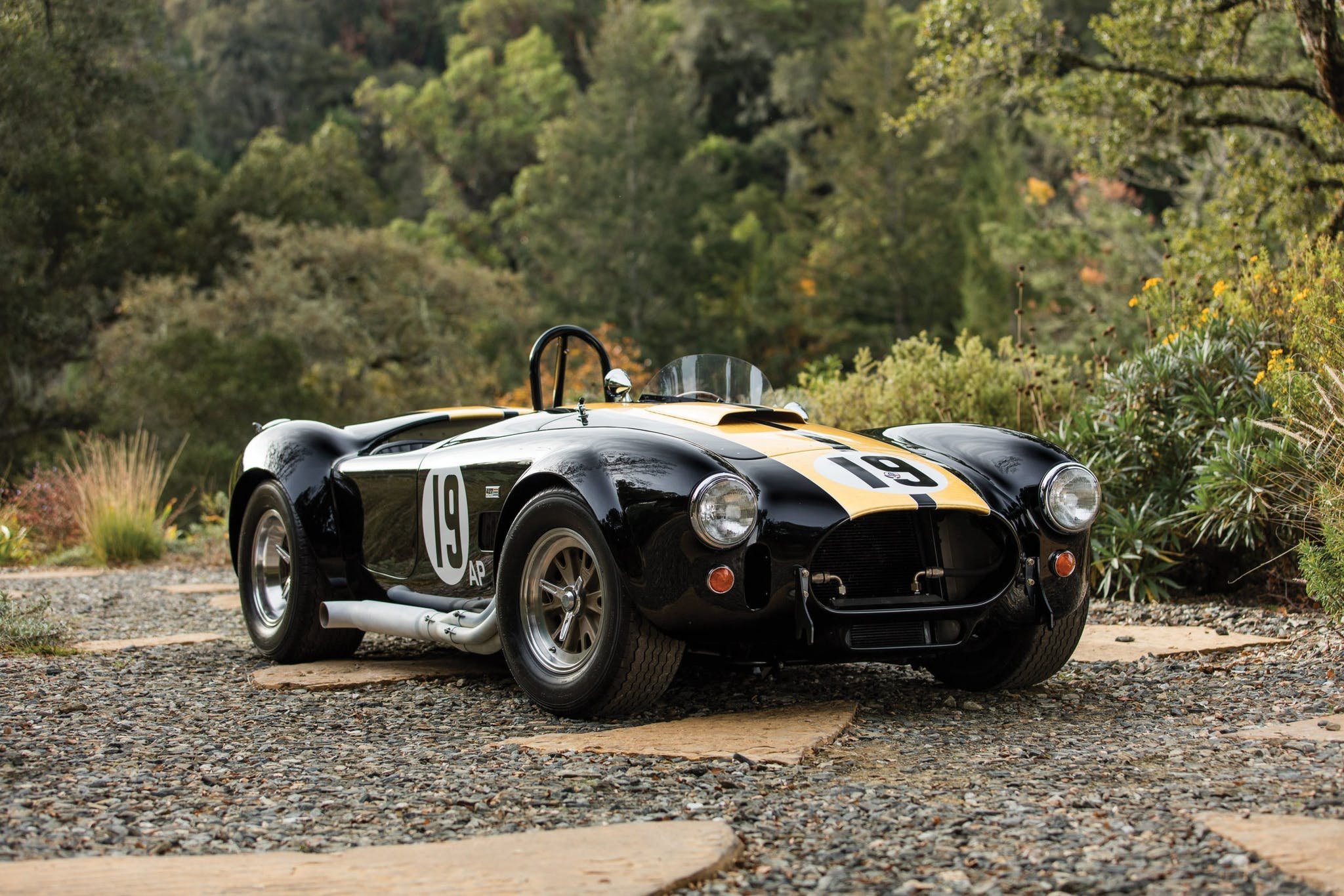 RM Sotheby's/David Bush
Perhaps the quintessential side-piped roadster, the 427 Cobra took the big engine/small car formula to the extreme. Squeezing a big V-8 under the tiny hood of an AC Ace left little room for a proper set of headers in the engine bay. The Cobra's side pipes place the header collector and quite a bit of the primary tubes in plain view and make for a no-nonsense appearance that matches the flared wheel arches and wide tires.
Shelby Daytona Coupe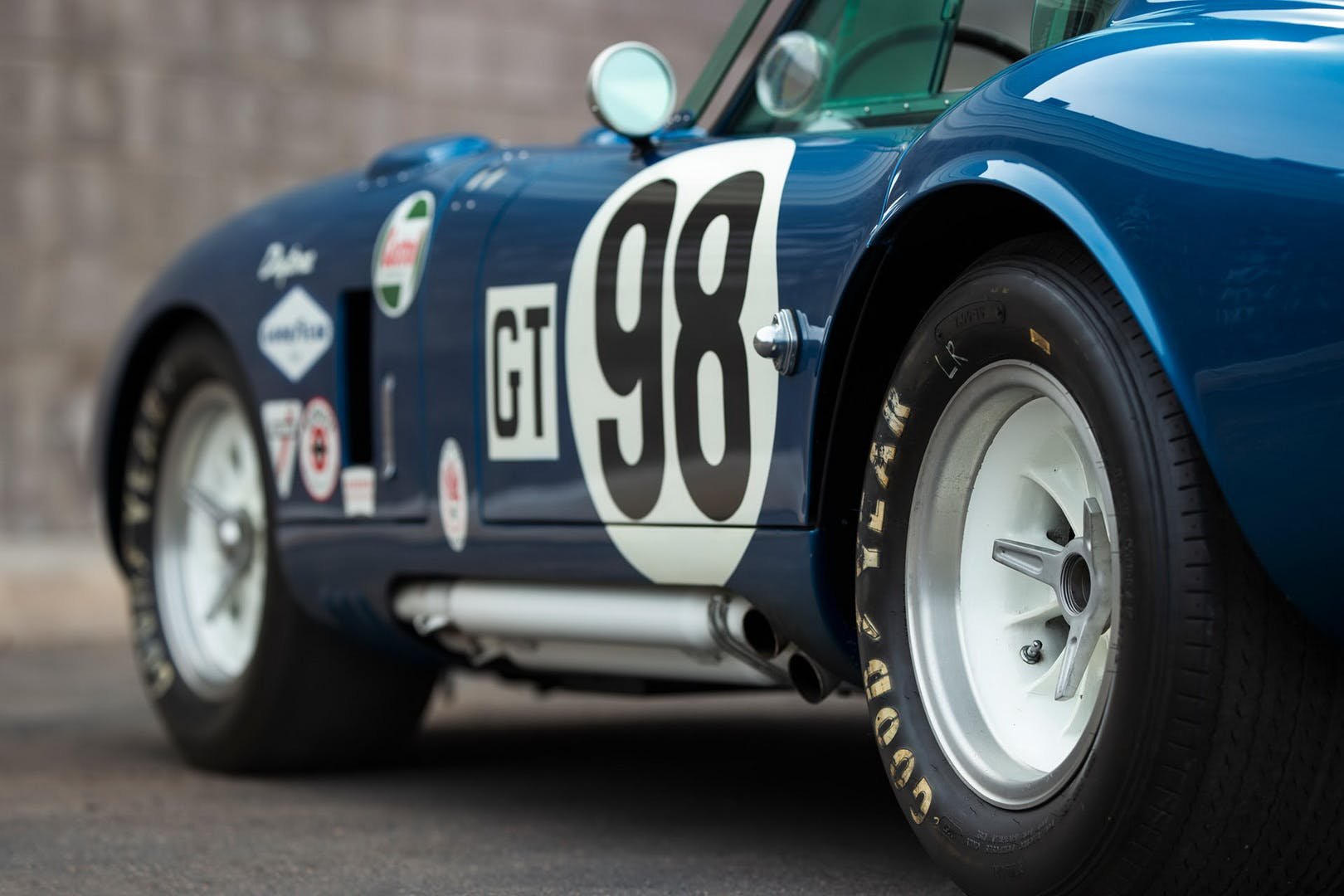 Worldwide Auctioneers/Patrick Ernzen
Peter Brock's svelte fastback is, in our humble opinion, one of the most beautiful cars ever designed. Those exhaust pipes tucked up into the rocker panels are a beautiful example of form meeting function. The Daytona coupe is full of neat details.
Chevrolet Corvette Sting Ray

RM Sotheby's/Juan Martinez
While they had been seen on Chevy show cars much earlier—see the 1959 XP-87 at the top—side pipes didn't come to a production Corvette until 1965, which coincided with the introduction of the big-block V-8. They lasted for the duration of the Mid-Year Corvette, through 1967. The early Sting Ray's side pipes offered little in the way of sound baffling and the heat shielding made them look as good as they sounded.
Chevrolet Corvette Stingray

Mecum
Chevrolet skipped side pipes for the redesigned 1968 Corvette (Trivia time: the 1968 Corvette was referred to as Sting Ray in advertising material, but was never badged as such) When the 1969 Corvette Stingray debuted, side pipes were back on the menu, this time with actual baffling to act as a legitimate muffler. They also gave those rockers a huge helping of flair, which never hurts.
Baldwin-Motion Phase III Camaro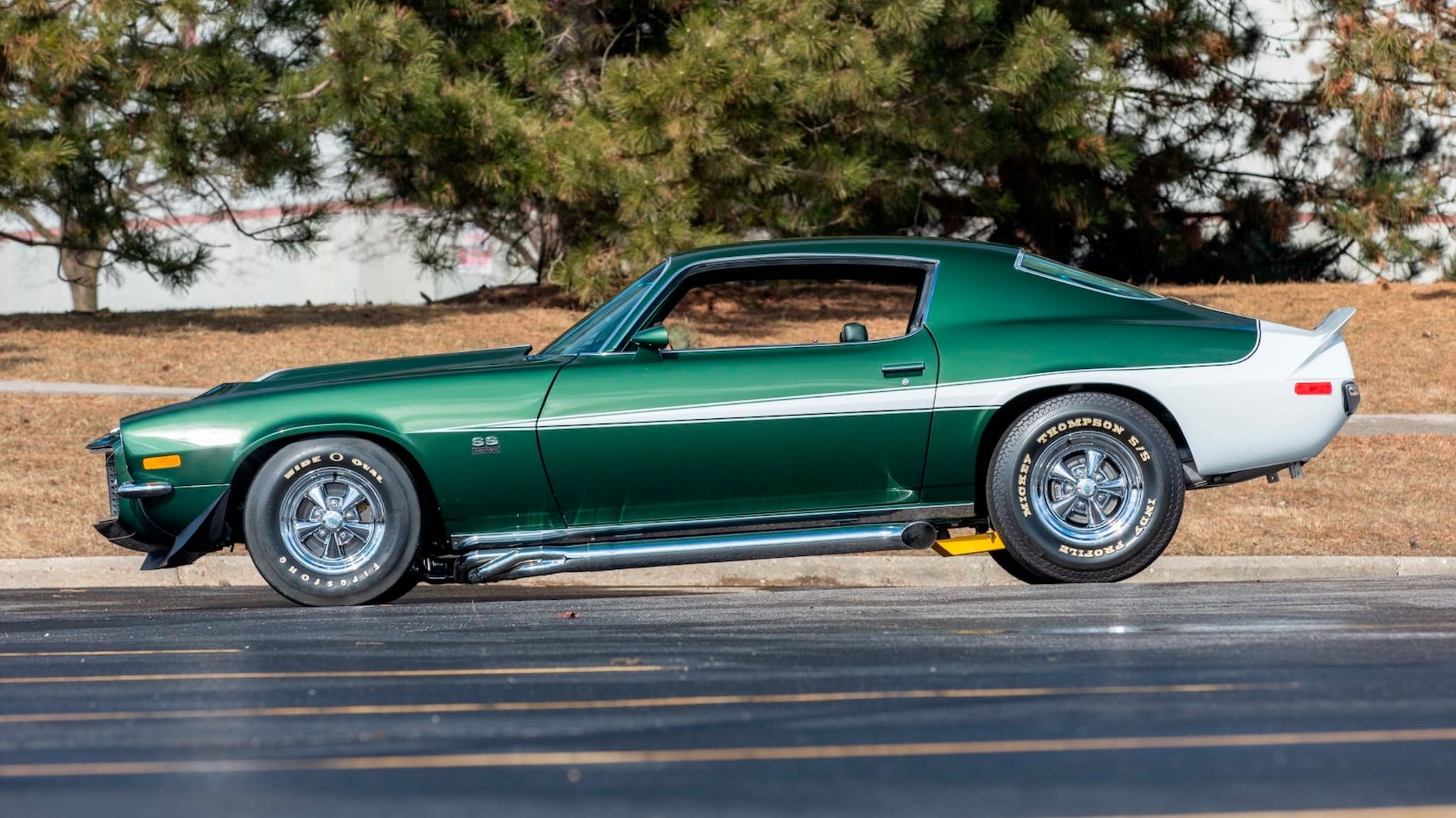 Mecum
Balwin-Motion tuned up quite a few Chevy models, including Nova, Chevelle, and Corvette, but we have to give the nod to the Phase III 1970 Camaro for flaunting the pinnacle of side-piped '70s street car stance. The Phase III cars featured upgraded suspension, an L88-style hood, graphics, and, of course, Hooker headers and side pipes to help its 454 V-8 pump out 525hp. This example sold at Mecum's Kissimmee auction early last year for $198,000.
Dodge Viper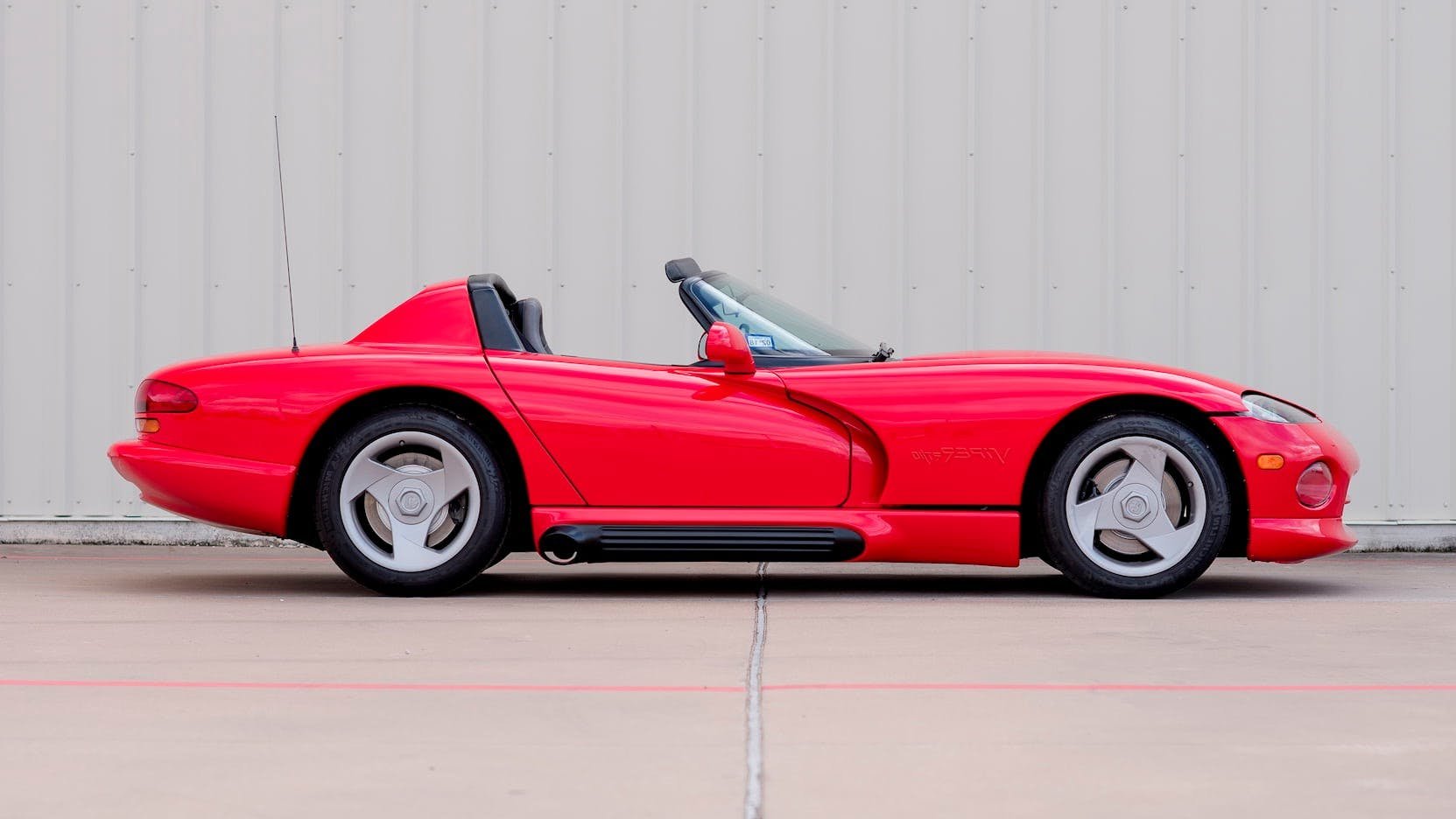 Mecum
The first-gen Viper's side-exit exhaust differs visually from the side-pipes on earlier rides, but the execution was quite similar, and the exhaust does run outside of the passenger footwells. Even in later versions, the flared rocker panels hint at the pipes hidden just behind them and they will get quite hot; be careful climbing over those door sills as you scramble out of this slinky beast.
Honorable Mention: Dodge Lil' Red Express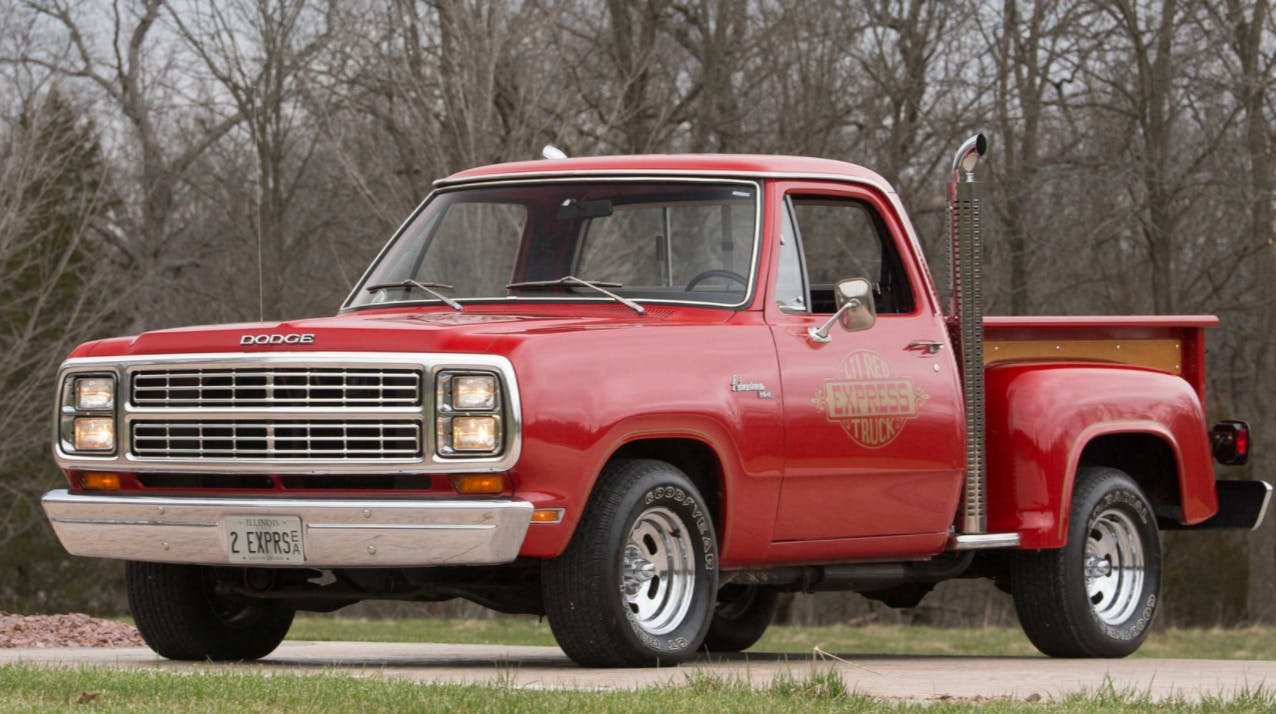 Mecum
The vertical exhaust stacks on Dodge's Lil' Red Express pickup aren't exactly side pipes, but the spirit is sort of the same, and they certainly are audacious. An homage to big-rig exhaust stacks, the hot-rodded pickup boldly declared that it wasn't your father's half-ton. Turns out, these statement pieces were born out of necessity—and ingenuity. Emissions mandates were hitting manufacturers hard in the late-'70s, causing most brands gave up on unconventional exhausts. Pontiac made a valiant last stand with the Trans Am, but tapped out soon after. Dodge, in true racer's fashion, found a loophole in the regulations that let them throw some old-school speed parts onto the 360 V-8, including a more raucous camshaft and a police-spec intake manifold (perhaps they were on a mission from God) all without a catalytic converter, which was derided as a power-robbing accessory at the time. The Lil' Red express lasted just two years, but what a glorious two years they were.
These are just some of our favorites and yes, it is heavily biased to V-8 performance. Did we miss any home-runs? Let us know you top picks in the comments below.
About Petersen Automotive Museum
The Petersen Automotive Museum Foundation is a non-profit 501(c)(3) charity. The museum is located at 6060 Wilshire Blvd. (at Fairfax) in Los Angeles, 90036. Admission prices are $16 for general admission adults, $14 for seniors and $11 for children ages 4 to 17. Active military with ID, personal care attendants and children under age 4 are admitted free. Museum hours are 10 a.m. to 5 p.m. Tuesday through Sunday. For general information, call 323-930-CARS or visit www.petersen.org.
Story by Brandan Gillogly