Actor and performance-car aficionado Steve McQueen purchased this rare Jaguar from its second owner.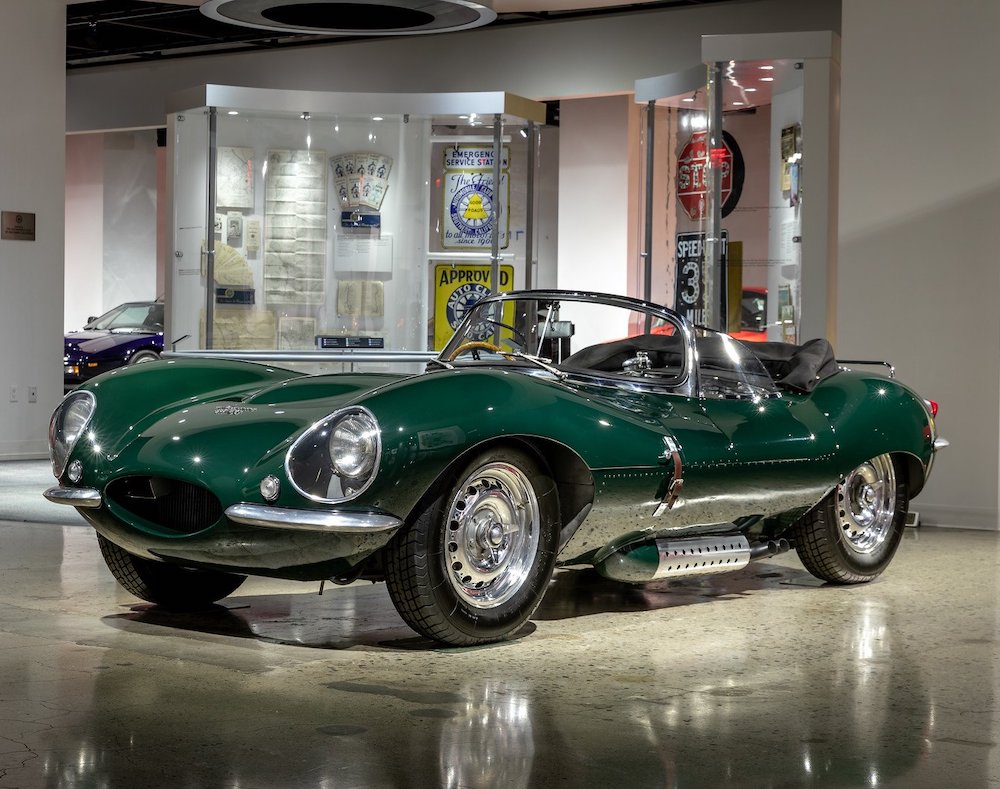 He enjoyed driving it fast and is reported to have received so many tickets that his driver's license was almost suspended twice during his first year of ownership. McQueen sold it in the early 1970s to famed collector Bill Harrah. He later reacquired the XKSS, keeping it until his untimely death from cancer in 1980.
About Petersen Automotive Museum
The Petersen Automotive Museum Foundation is a non-profit 501(c)(3) charity. The museum is located at 6060 Wilshire Blvd. (at Fairfax) in Los Angeles, 90036. Admission prices are $16 for general admission adults, $14 for seniors and $11 for children ages 4 to 17. Active military with ID, personal care attendants and children under age 4 are admitted free. Museum hours are 10 a.m. to 5 p.m. Tuesday through Sunday. For general information, call 323-930-CARS or visit www.petersen.org.
EXPLORE THE 1956 JAGUAR XKSS