After a postponement of over five months, one of the most highly anticipated collector car auctions of the year finally wrapped up on Saturday, September 5 to the tune of £34,048,900 ($45.3M). Held at London's picturesque Hampton Court Palace near the River Thames and in conjunction with the Concours of Elegance, Gooding & Company's "Passion of a Lifetime" sale was one for the books.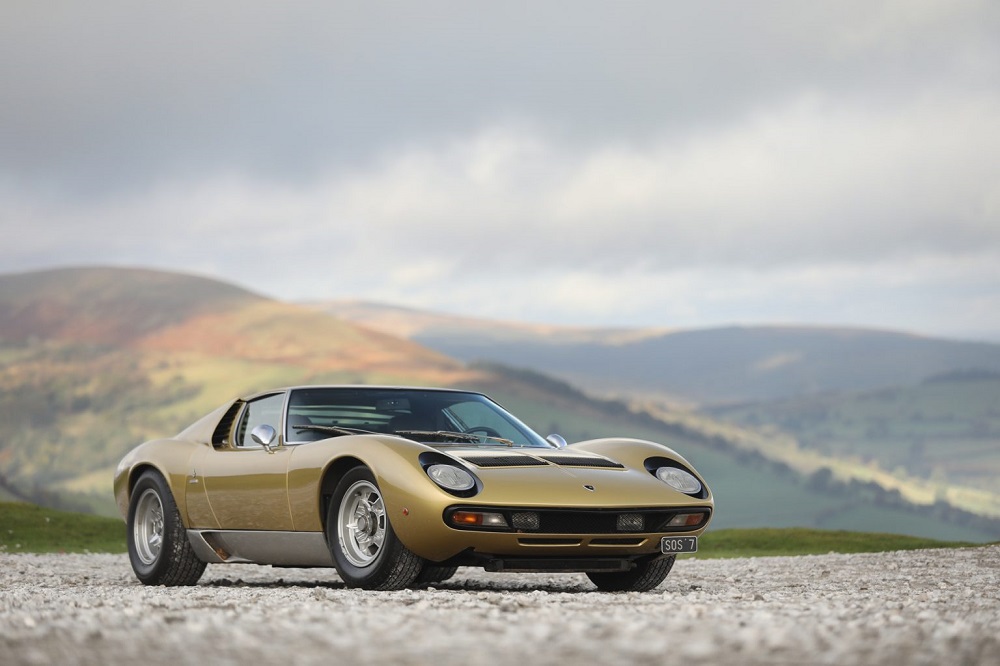 Gooding always emphasizes quality over quantity and holds only a handful of auctions annually with no more than a few dozen consignments at each. The "Passion" sale distilled that formula even further, offering just 15 cars, mostly from a single collection, at one of the most scenic auction venues they can remember. Each car was a star in its own right, and all but one found a new home in a sale that combined phone, absentee, and some live, in-room bidding.
Everyone speculated before the auction that they would see some records fall, and now that the numbers are in, they count eight records total. The average sale price was $3.2M, the highest ever at a collector car auction. Of the 14 cars that sold, half brought a record number either for the marque or the model. Gooding's "Passion of a Lifetime" sale was a public confirmation of a strong high-end market, and they'll look in detail at the seven record-breaking cars below.
1971 Lamborghini Miura P400SV
Sold for £3,207,000 ($4,270,000)
Presale estimate: £1,600,000–£2,000,000
Any Miura is special, and the P400 SV is both the most powerful and most valuable regular production version. This one has the added distinction of special-order equipment, and that's a big deal to people who collect cars like this. Bought new by a French industrialist, it got dry-sump lubrication and a ZF limited-slip diff at the factory, neither of which came as standard equipment. One of just 150 SV Miuras built, it has since been restored in its original Oro Metallizzato, aka metallic gold.
This Miura is remarkable and nearly one-of-a-kind, but this price surprised everyone watching. The final number smashed both the car's presale estimate and the previous record price for a Miura, another SV that sold for €2,388,400 ($2.54M) back in 2017.
1924 Lancia Lambda 3rd Series Torpédo
Sold for £391,000 ($520,030)
Presale estimate: £320,000–£400,000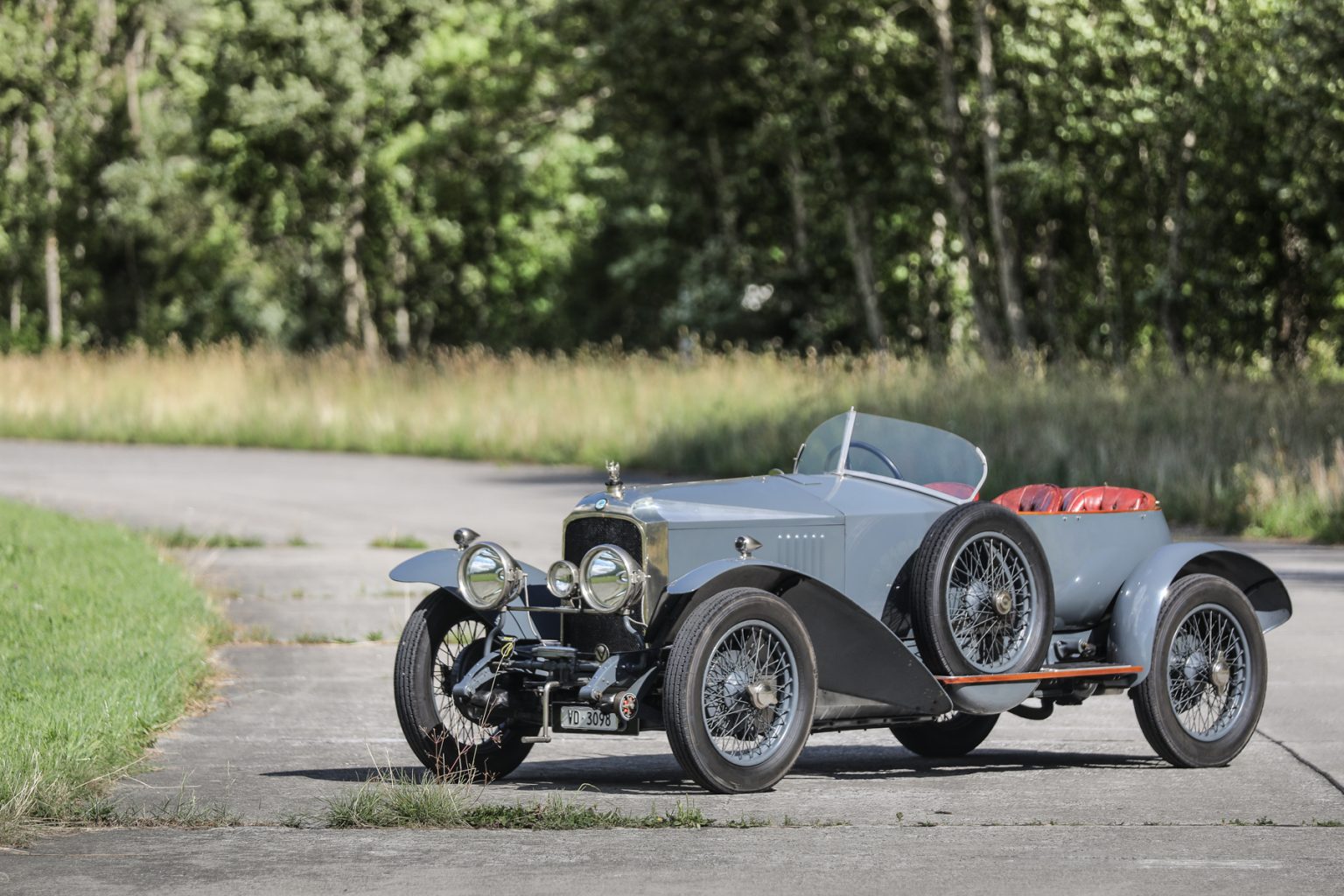 The list of Lancia's innovations is a lengthy one, and Vincenzo Lancia's 1922–31 Lambda boasted several of them. Among production cars, the Lambda was the first to have a V-4 engine and, more importantly, the first to have a monocoque chassis. Its independent sliding-pillar front suspension was another breakthrough, so it's no wonder that these cars are highly collectible today.
This is a relatively early third-series car, wearing the more desirable Torpédo body style. Delivered new to Uruguay, it stayed in the same family for 60 years and has since been restored. It sold at the top end of Gooding's estimate range, which was enough to handily beat the previous Lambda record, a 1925 example that sold for $302,000 back in January of this year.
1919 Rolls-Royce 40/50 HP Silver Ghost Alpine Eagle Tourer
Sold for £1,023,000 ($1,365,000)
Presale estimate: £1,000,000–£1,400,000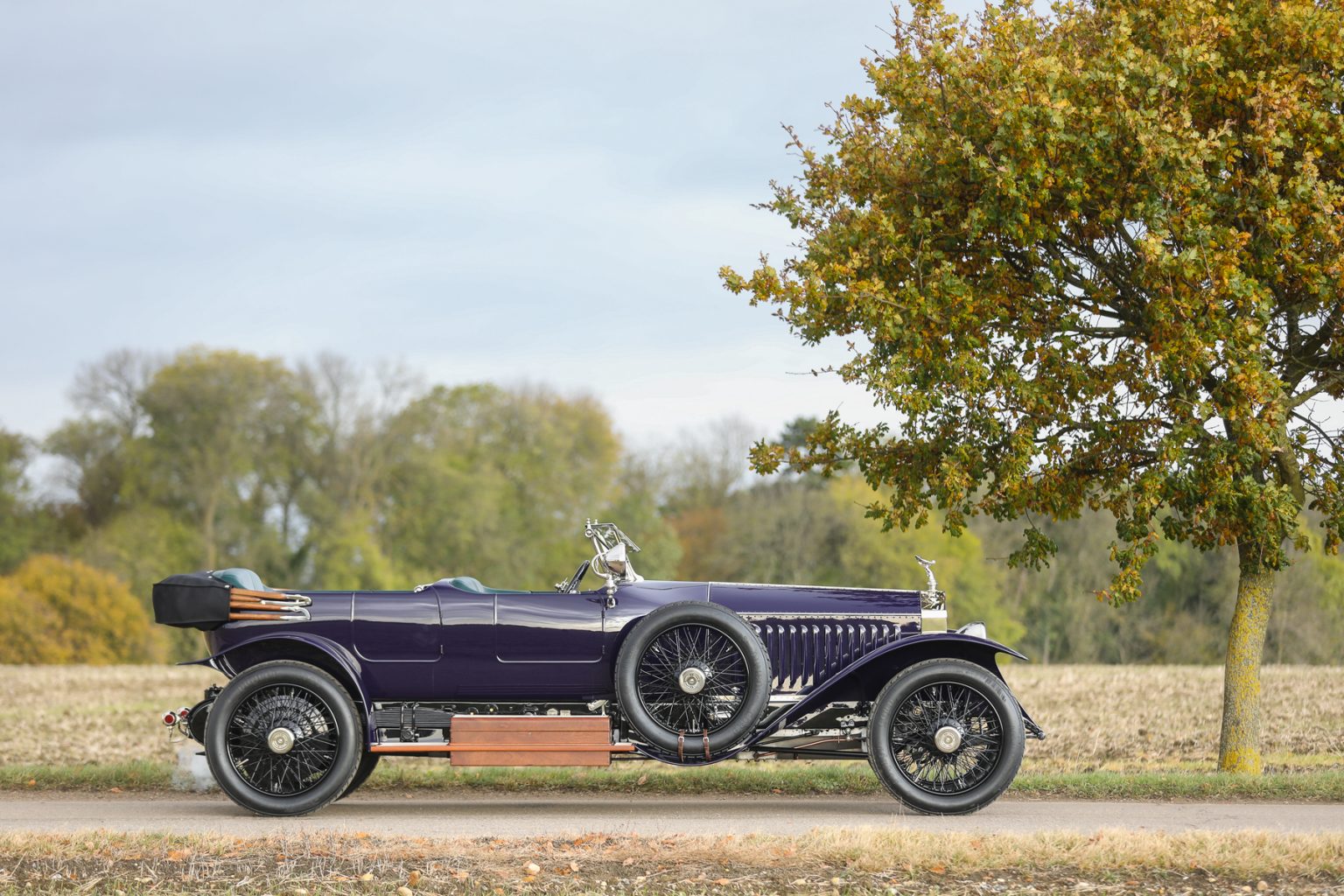 Built for nearly 20 years, the Rolls-Royce 40/50 HP (aka Silver Ghost) was an incredibly versatile model. There were sporting Silver Ghosts used in trials competition. There were sumptuous chauffeur-driven Silver Ghost limousines. There were even armored cars that rode on a Silver Ghost chassis. This car is of the more sporting variety, one of a few cars built to honor Rolls-Royce's performance in the 1913 Alpine trial, hence the "Alpine Eagle" name.
Bought new by an Uruguayan politician and businessman, it has since been restored under its current ownership. At the "Passion of a Lifetime" sale, it became the most expensive post-WWI Silver Ghost ever sold at auction. It may be a bit of an obscure record, but it's a record nonetheless.
1928 Bugatti Type 35C
Sold for £3,935,000 ($5,230,000)
Presale estimate: "In excess of £3,000,000"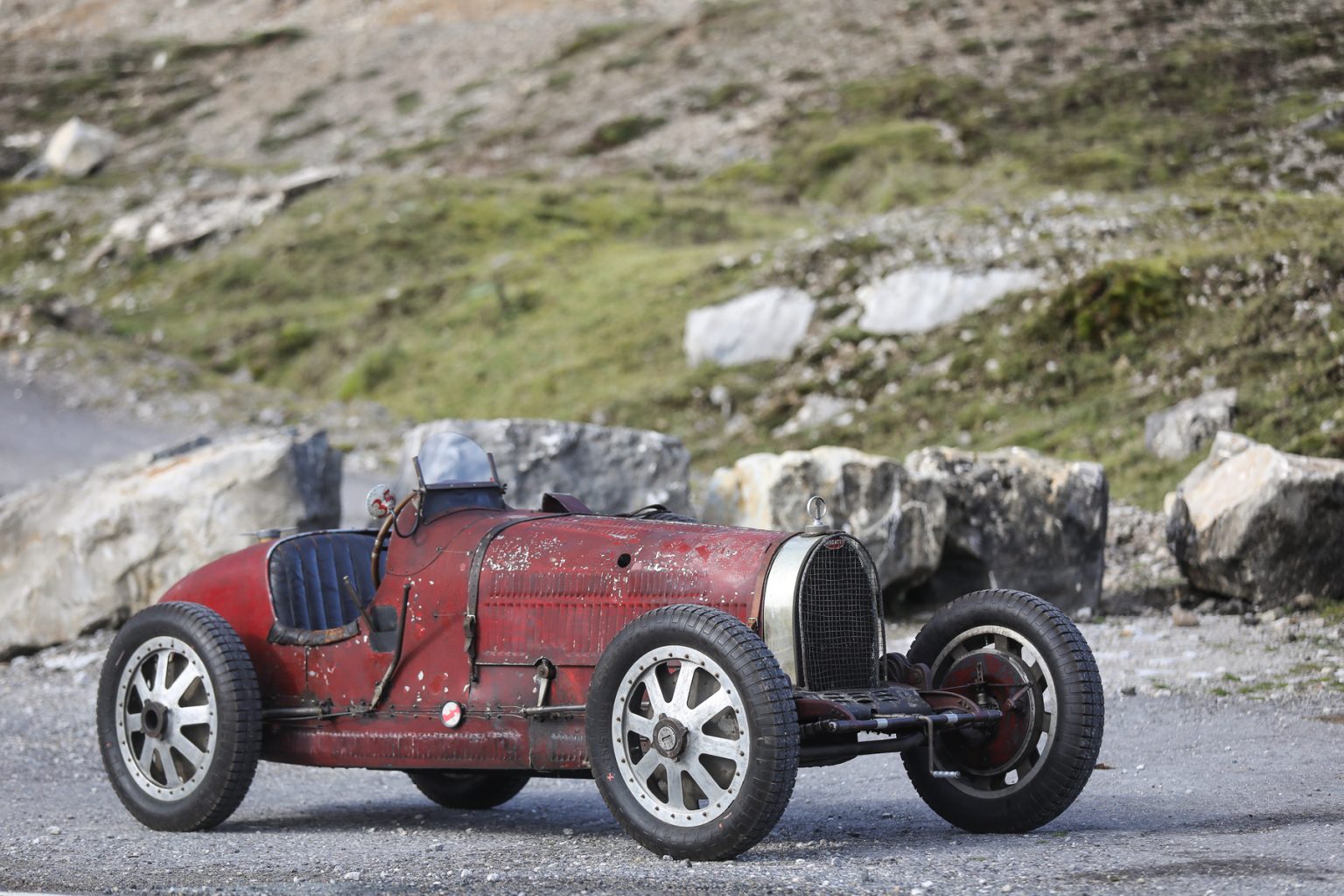 Technically, this was the least expensive of the three phenomenal Bugattis in this sale, but it is nevertheless the most expensive Type 35 ever sold at auction.
The Type 35 hardly needs an introduction. It is one of the most successful racing cars ever designed, dominating motorsport for much of the 1920s. This car is a 35C, distinguished by the Roots-type supercharger fitted to Bugatti's 2.0-liter straight-eight. It was the Bugatti works entry at the 1928 Targa Florio, an event that Type 35s won five years straight from 1925–29.
This car then went on to compete in circuit and hill climb events, and in 1932 received the red paint job it wears today. Like the Type 59 in this sale, the car wears just the right amount of patina, though it received a sympathetic mechanical restoration to keep it usable. The previous record for a Type 35 was a three-owner 1925 car that sold for $3.3M in Scottsdale back in 2017.
1937 Bugatti Type 57S Atalante
Sold for £7,855,000 ($10,450,000)
Presale estimate: "In excess of £7,000,000"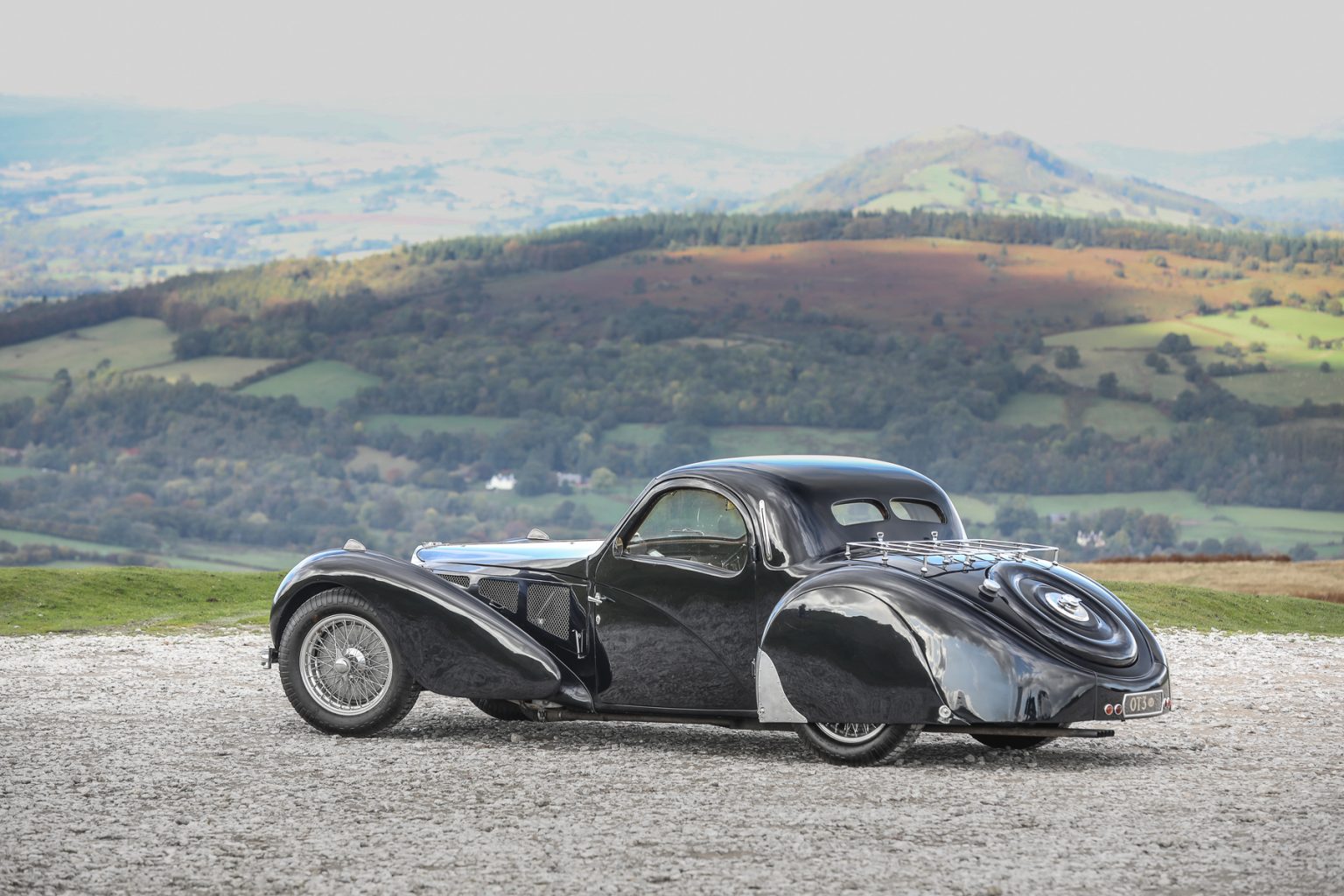 All of the Bugattis in this sale were exceptional examples. All were record-breakers. Unlike the other two, this Type 57S isn't a race car and it has been fully restored, but it was still one of the highlights of the sale and the second most expensive car of the whole auction.
It is one of just 17 Type 57Ss fitted with the glorious Jean Bugatti-designed Atalante bodywork, and it sold new to Earl Howe, a pivotal figure in the British racing scene who co-founded the British Racing Drivers Club, won Le Mans in 1931, and served as the president of the Bugatti Owners Club.
Its next owner fitted the 3.3-liter straight-eight with a supercharger, and the car eventually found its way to an English doctor named Harold Carr. The doctor parked it in his garage in Newcastle in the early 1960s, and the car stayed there until it was discovered after his death in 2007. If this story is starting to sound familiar, it's because this car sold in Paris back in 2009 for €3.4M ($4.4M). It has since been restored—though it retains its original chassis, body, engine, and period supercharger—and now holds the distinction of being the most expensive Bugatti Type 57 ever sold at auction.
1934 Bugatti Type 59 Sports
Sold for £9,535,000 ($12,680,000)
Presale estimate: "In excess of £10,000,000"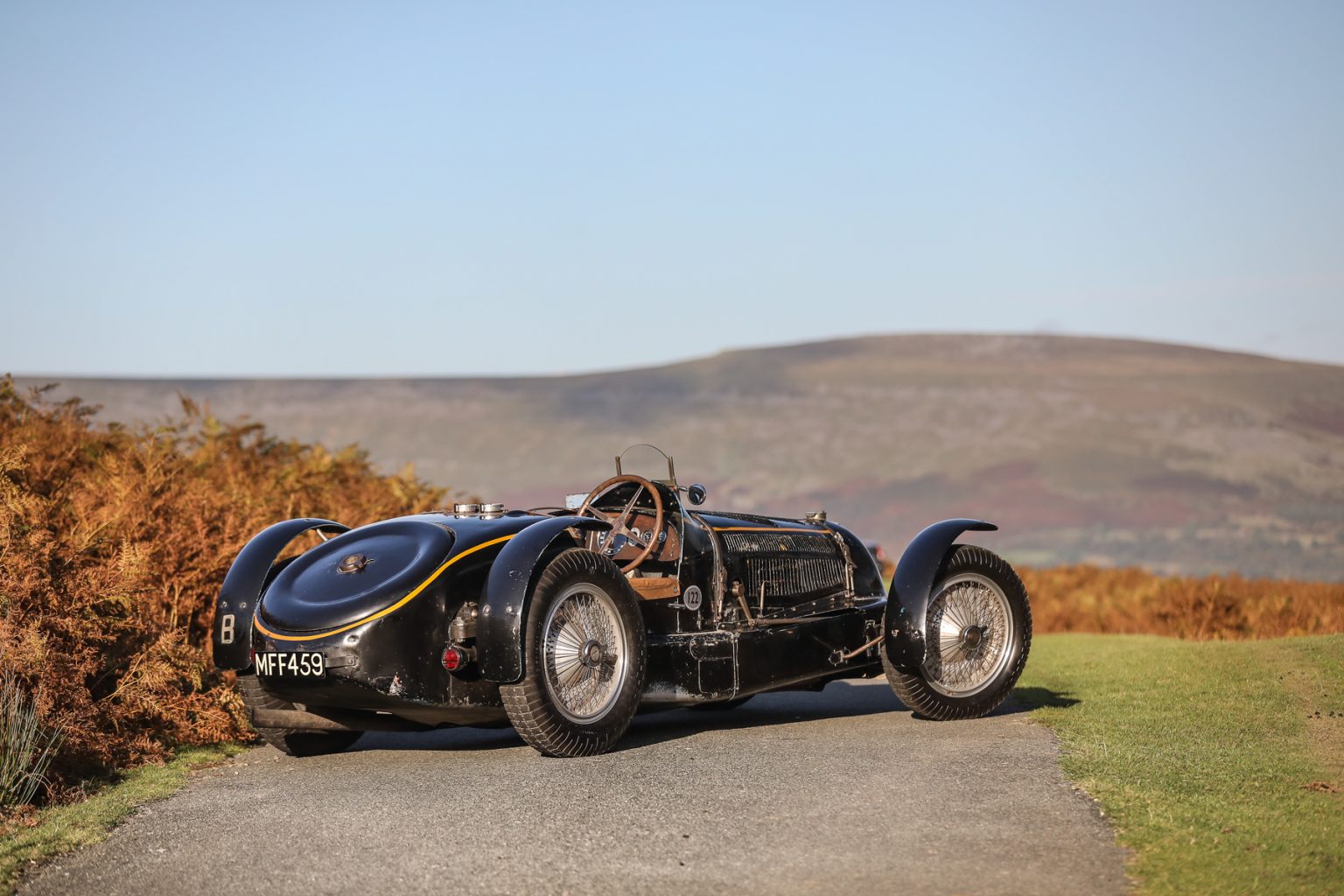 This 86-year-old race car, described by Gooding as "one of the most significant and original competition Bugattis extant," is the most expensive Bugatti ever sold at auction. It started as a works Grand Prix car, driven by René Dreyfus to third place in Monaco and to victory at the Belgian Grand Prix. It then got a second lease on life with revised chassis, body, and running gear for a successful season of sports car racing in 1937. It has had just five owners from new, and one of those was King Leopold III of Belgium. In addition to all that racing provenance, this car is fit for a king—literally.
A fascinating car with special bodywork, Bugatti's signature piano wire wheels, tons of positive camber, and great history, it also retains the perfect amount of patina. That patina celebrates the car's history, which is arguably better than hiding that heritage behind a shimmering restoration. The star car of an already star-studded auction, it will likely be the most expensive auction car of 2020. If that holds, this will be the first time since 1991 that a Bugatti has topped the year's auction charts.
---
Report by hagerty.com
---